Photo Flash: First Look at Christopher Sutton and More in ELF at Walnut Street Theatre
Walnut Street Theatre continues its landmark 205TH season with an all-new production of Broadway's family musical, ELF. Based on the Hollywood hit, and directed and choreographed by Marc Robin, this production will bring the Sparklejollytwinklejingley to Philadelphia audiences this holiday season. ELF began previews on November 5th, opens on November 13th and runs through January 5th on the WST Mainstage. BroadwayWorld has a first look at the cast in action below!
ELF is the charming tale of Buddy, a young orphan who mistakenly crawls into Santa's bag of gifts and is transported to the North Pole. Buddy is raised unaware that he is actually a human, until his enormous size and poor toy-making abilities cause him to face the truth. With Santa's permission, he embarks on a journey to New York City with dreams to find his birth father and discover his true identity. What's an adopted elf to do when he realizes his father is on Santa's 'naughty' list and his half-brother doesn't believe that there is a Santa Claus? It's up to Buddy to save Christmas!
ELF had its Broadway premiere in November, 2010 and ran through the holiday season. The New York Times called the show "A Splashy, peppy, sugar-sprinkled holiday entertainment!" Its success led to a return engagement on Broadway in November, 2012, along with a national tour. ELF features songs by Matthew Sklar and Chad Beguelin (The Wedding Singer), with a book by Thomas Meehan (Annie) and Bob Martin (The Drowsy Chaperone).
The show is based on the 2003 New Line Cinema film of the same name, starring Will Ferrell and written by Philadelphia local David Berenbaum. Berenbaum grew up in the Northeast section of Philadelphia and is a graduate of George Washington High School. Following ELF, he went on to write Disney's The Haunted Mansion, Zoom and Nickelodeon Movies' The Spiderwick Chronicles. How did someone that grew up celebrating Chanukah go on to write a smash hit screenplay about Christmas? Berenbaum says, "I've always just loved Christmas and Christmas movies and Christmastime. It's a great time of year to tell stories...There's just something magical about that time of the year."
Marc Robin agrees and is thrilled to return to the Walnut as director and choreographer for the production. His numerous Walnut credits include the popular 2013 production of Meredith Willson's The Music Man, Rodgers and Hammerstein's The King and I, Irving Berlin's White Christmas, Mel Brooks' The Producers,Peter Pan and Windy City. Robin is the Artistic Director of the Fulton Opera House in Lancaster, PA. He has staged over 300 productions at theatres across the country and has been the recipient of awards including 16 Joseph Jefferson Awards (53 nominations), 13 After Dark Awards, Light Opera Works Lifetime Achievement Award and 4 Barrymore Award nominations for his work at Walnut Street Theatre. Douglass G. Lutz joins Robin as the Music and Vocal Director. Lutz's recent Walnut credits include In the Heights, Rodgers and Hammerstein's The King and I, Meredith Willson's The Music Man, Fiddler on the Roof andOliver!.
In the generous spirit of gift giving, Walnut's all-new set will be wrapped in cheerful colors with hints of glistening snow dancing on the New York sky line. Created by a wonderful team of designers, Scenic Designer Robert Andrew Kovach (The Music Man, The King and I, White Christmas) is joined by Lighting Designer Shon Causer (Love Story, the musical; Good People), award-winning Costume Designer Colleen Grady (The Music Man, Buddy - The Buddy Holly Story, Fiddler on the Roof) and Sound Designer Will Pickens (Love Story, the musical).
Christopher Sutton transforms from one Buddy to another, having last been seen on the Walnut's stage as Buddy Holly in The Buddy Holly Story. Sutton's boyish charm will endear the hearts of audiences as Buddy the Elf. The jolly Bill Van Horn joins the production as the big man himself, Santa Claus. The Walnut welcomes back some favorite leading ladies with Kate Fahrner (Grease) as Jovie, Kristine Fraelich (Evita) as Emily and Cary Michele Miller (Peter Pan) as Deb. Charles Pistone (Love Story, the musical) returns to the Walnut as Walter Hobbs, Paul L. Nolan (An Ideal Husband) as Mr. Greenway and Fran Prisco (The Music Man) as Macy's Manager.
The ensemble includes Joey Abramowicz (The Music Man), Maggie Anderson (White Christmas), Sonny Leo (Forbidden Broadway's Greatest Hits), Ben Michael (Plaid Tidings), Ellie Mooney (The Music Man), Rommel Pierre O'Choa (The King and I), Peyton Royal (Peter Pan), Megan Schmidt (White Christmas) and Michael Warrell (Grease). Joining them are Walnut newcomers Sara Brophy, Samantha Brown and Janet Rowley.
To highlight the celebration of family in its production, the Walnut welcomes an extended cast of children, which is different from previous productions of ELF at other theatres. The youngest members to spread holiday cheer are all local to the Philadelphia area. J.D. Triolo (The Music Man) of West Chester, PA plays Michael Hobbs, along with his alternate Tyler Hentz (The Music Man) of Doylestown, PA. Boy on Santa's Lap will be shared by Jared Brito (The Music Man) of Philadelphia, PA and Chris Brodbeck of Langhorne Manor, PA. The children's ensemble includes: Jonathan Block, Kurttis Morency and Sadat A. Waddy of Philadelphia, PA; Cameron Flurry of Newtown, PA; Alexis Gwynn of West Chester, PA; Rebecca Hunchak of Springfield, PA; Gabrielle Schoener of Chalfont, PA; Hannah Backal of Voorhees, NJ; Vincent Crocilla of Vineland, NJ; Lisa Diaz of Southampton, NJ; Tierney Howard of Moorestown, NJ and Cambria Klein of Haddon Heights, NJ.
ELF runs at the Walnut November 5 through January 5. This production is sponsored by Stradley Ronon. Media Sponsor is NBC 10. For tickets and information, call 215-574-3550 or 800-982-2787. Tickets are also available online 24/7 by visiting www.WalnutStreetTheatre.org or Ticketmaster.
Photo Credit: Mark Garvin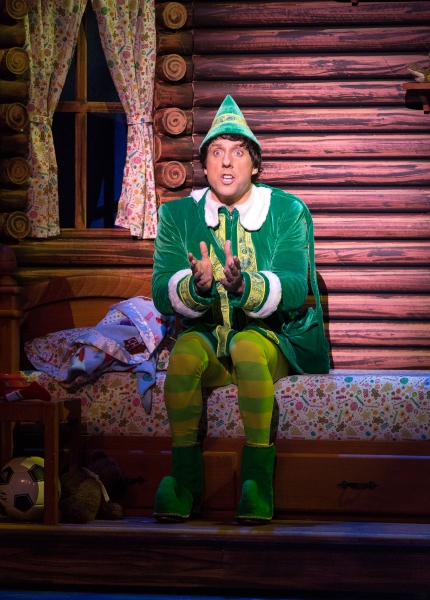 Christopher Sutton

Christopher Sutton and Ensemble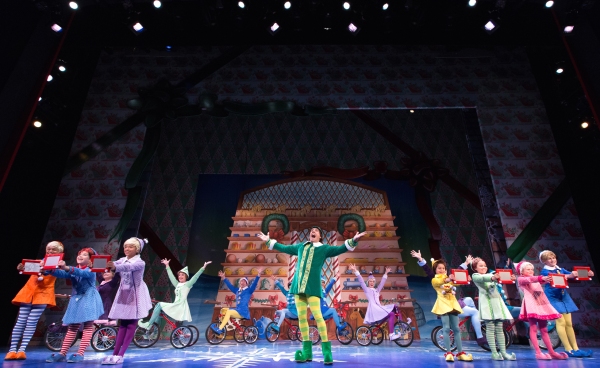 Christopher Sutton and Ensemble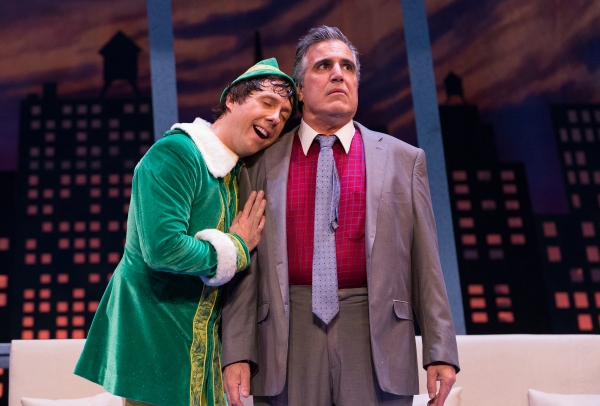 Christopher Sutton and Charles Pistone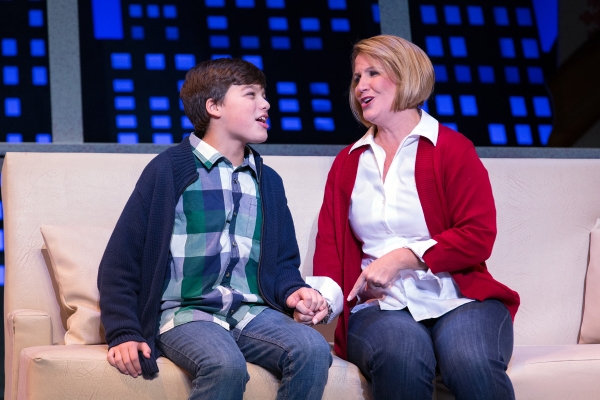 J.D. Triolo and Kristine Fraelich

Christopher Sutton, Fran Prisco and Ensemble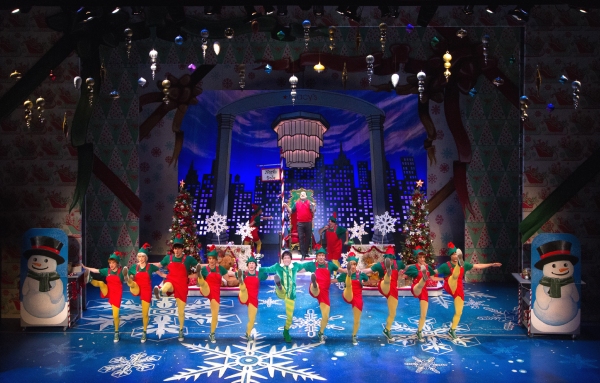 Christopher Sutton, Fran Prisco and Ensemble

Christopher Sutton and Ensemble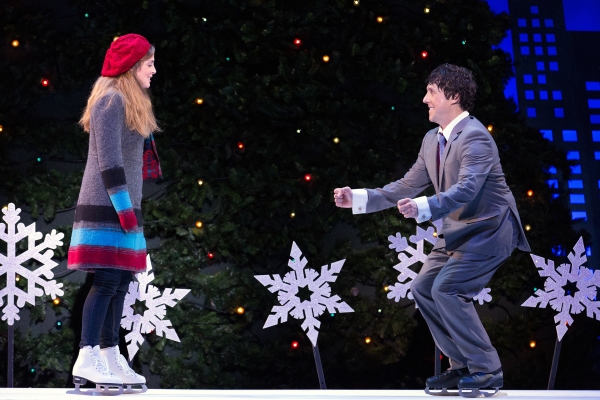 Kate Fahrner and Christopher Sutton

Christopher Sutton and Ensemble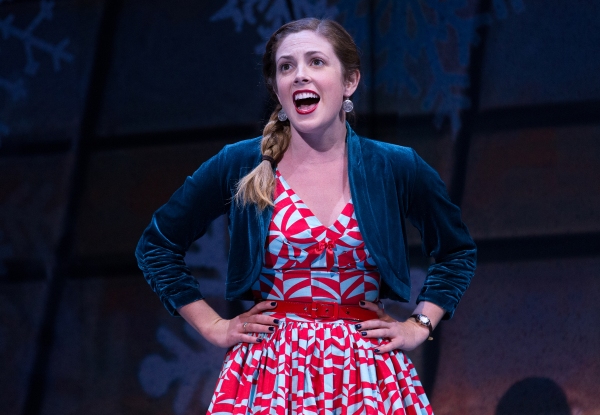 Kate Fahrner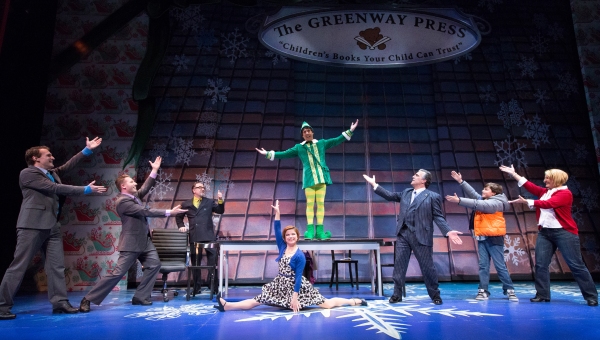 Paul L. Nolan, Cary Michele Miller, Christopher Sutton, Charles Pistone, J.D. Triolo, Kristine Fraelich and Ensemble

The Ensemble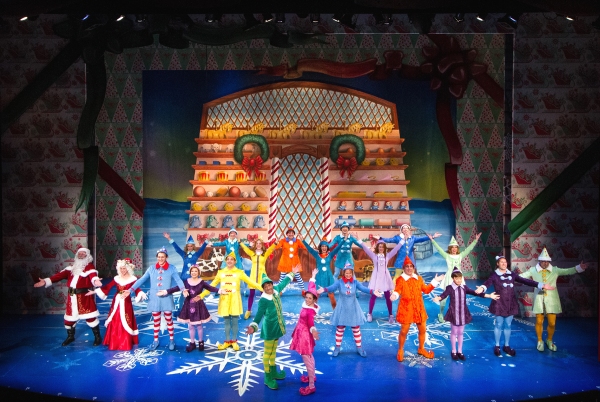 The Company of ELF

Related Articles View More Philadelphia

Stories

Shows
More Hot Stories For You