Latest News on Mark McLean
Mark McLean News
Review: Caitie Frownfelter Is Pitch Pefect In SHOW ME: SONGS FROM BROADWAY'S GOLDEN AGE at Birdland Theater
by Stephen Mosher - Jun 29, 2022
Singing actress Caitie Frownfelter pays tribute to the Golden Age of Broadway and her Grandma with her nightclub debut.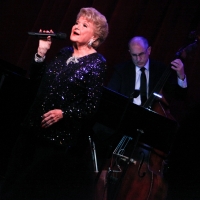 Photos: Marilyn Maye Can Still Slay & That's What She Did When THE MARILYN MAYE TRIO played Birdland
by Bobby Patrick - Jun 25, 2022
Thursday night's near-capacity house got a musical experience to remember forever from the lady and THE MARILYN MAYE TRIO - Ted Furth, Tom Hubbard, & Mark Mclean. 
Review: Brian Stokes Mitchell Shines In SONGS AND STORIES as 54 Below's Diamond Series Continues
by Stephen Mosher - Jun 21, 2022
With SONGS AND STORIES, Brian Stokes Mitchell confirms the need for (and importance of) 54 Below's Diamond Series.
The Gulps Announce New Single 'King Of The Disco'
by Michael Major - Apr 27, 2022
With dates in Glasgow, Cardiff, Manchester, London and more, the tour will follow the release of hotly anticipated new single: "King of the Disco.' With a guest DJ set from Alan McGee across multiple dates, further support sets come from acts including Mark McLean, The Head-Up Displays, Dirty English, Zoe + Linnie and others.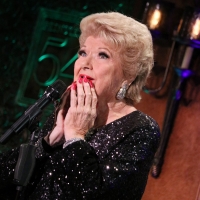 Photos: Marilyn Maye: 94, Of Course There's More! at Feinstein's/54 Below
by Kevin Alvey - Apr 21, 2022
'Marilyn Maye: 94, Of Course There's More!' at Feinstein's/54 Below in NYC. Marilyn Maye celebrated her 94th birthday with a run of 10 shows in the NYC Nightclub. Featuring songs from the Great American Songbook and from the Broadway stage, Marilyn brought her special brand of energetic positivity to the Manhattan crowd and shows no signs of slowing down!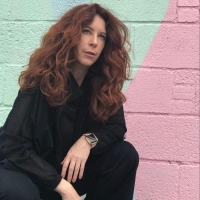 Robin McKelle To Perform At Scullers Jazz Club And Release New Single 'I Must Have That Man'
by Chloe Rabinowitz - Apr 14, 2022
Savvy songwriter and powerhouse vocalist Robin McKelle has announced her upcoming Boston performance at Scullers Jazz Club on April 23. This performance follows the release of the singer's new single, 'I Must Have That Man,' out now.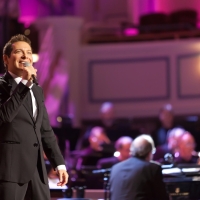 BWW Review: Standard Time with Michael Feinstein at Carnegie Hall by Guest Reviewer Andrew Poretz
by Stephen Mosher - Apr 10, 2022
Michael Feinstein recently played Carnegie Hall and Andrew Poretz joined Broadway World Cabaret (on loan from Sandi Durell's Theater Pizzazz) to report on the elegant evening.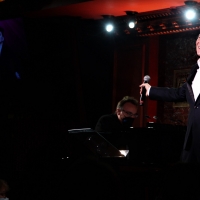 BWW Review: GET HAPPY: MICHAEL FEINSTEIN CELEBRATES THE JUDY GARLAND CENTENNIAL at Feinstein's/54 Below Does Judy Proud
by Stephen Mosher - Dec 23, 2021
The incomparable and important music industry warrior is enjoying a run at his own club, presenting the life and legend of Judy Garland in song.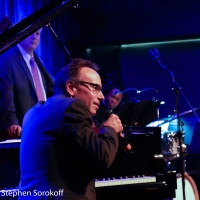 Photos: The Tedd Firth Trio Plays Birdland
by Stephen Sorokoff - Dec 7, 2021
Last night, Tedd Firth's musical gifts were on FULL DISPLAY! After a long period of not performing, due to the pandemic, he reunited his Tedd Firth Trio, playing to a packed SRO room, at the BIRDLAND THEATRE.  In a space where Tedd has often played for others, the master pianist/arranger played a solo gig.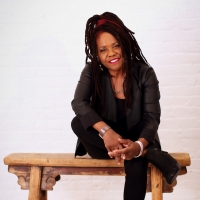 Catherine Russell to Release SEND FOR ME April 2022
by Chloe Rabinowitz - Dec 2, 2021
GRAMMY-nominated vocalist Catherine Russell, when asked to characterize her new album, Send For Me, replied, 'I love romance that swings.' Due out on April 1, 2022 via Dot Time Records, Send For Me features a baker's dozen of newly recorded tunes on her eighth album as a leader, meeting a simple exacting standard.