Latest News on Larissa Fasthorse
Latest News on Larissa Fasthorse
Larissa Fasthorse News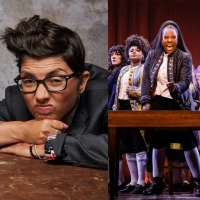 World Premiere of A TRANSPARENT MUSICAL, 1776 National Tour & More Announced for Center Theatre Group 2022-2023 Season
by Chloe Rabinowitz - Jun 23, 2022
Programming has been announced for the 2022/2023 season at the Ahmanson Theatre and Mark Taper Forum. Find out all of the shows in the season, how to get tickets & more.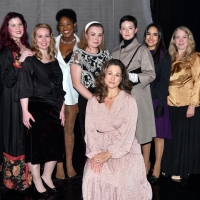 The Friday 5(+1) on Thursday: THAT WOMAN - THE MONOLOGUE SHOW Opens at Darkhorse Theater Tonight
by Jeffrey Ellis - Jun 16, 2022
Opening tonight at Darkhorse Theater in Nashville is That Woman – The Monologue Show, which explores the stories of women who involved or rumored-to-be involved with President John F. Kennedy. Co-written by Nashville-area women playwrights and actors, it is performed by a diverse ensemble of actors who bring the women to life "in a fascinating look at a lesser-known aspect of history and a thought-provoking and entertaining evening of theatre."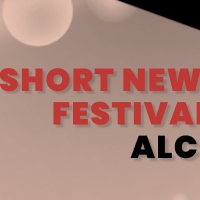 Red Bull Theater Announces SHORT NEW PLAY FESTIVAL 2022 Featuring Larissa FastHorse, Stephen Adly Guirgis & More
by Chloe Rabinowitz - Jun 16, 2022
Red Bull Theater today announced the eight world premieres in this year's Short New Play Festival 2022. This in-person event is the latest installment of Red Bull's renowned annual new play festival of classically inspired ten-minute plays.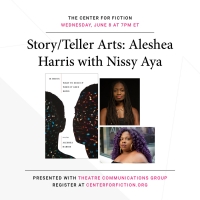 The Center for Fiction and Theatre Communications Group Present Story/Teller Arts: Aleshea Harris with Nissy Aya
by Stephi Wild - Jun 6, 2022
The Center for Fiction, a 200-year-old literary nonprofit that has created an immersive home for readers and writers in downtown Brooklyn, and Theatre Communications Group (TCG), the national organization for theatre, will co-present Story/Teller Arts: Aleshea Harris with Nissy Aya on June 8 at 7pm ET at The Center for Fiction, 15 Lafayette Ave, Brooklyn, NY 11217, and via livestream.
Second Stage Announces Two New Plays, Featuring First Female Native American Playwright Produced on Broadway
by Chloe Rabinowitz - Jun 2, 2022
Second Stage Theater has announced two new productions for its upcoming 2022-23 Season. Tony Award-nominee Bess Wohl will return to the Tony Kiser Theater (305 West 43rd Street) this Fall with the New York premiere of CAMP SIEGFRIED. Spring 2023 will see the Broadway premiere of Larissa FastHorse's THE THANKSGIVING PLAY,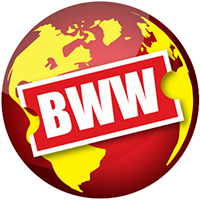 HowlRound Theatre Commons Announces Publication of a New Anthology
by Stephi Wild - Jun 2, 2022
After celebrating its ten-year anniversary in 2021, HowlRound Theatre Commons announces its first published anthology, featuring essays from each year of the last decade, available for preorder now.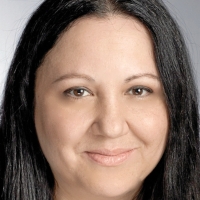 AlterTheater Returns In Person With PURE NATIVE
by A.A. Cristi - May 13, 2022
This summer, AlterTheater reopens with in-person audiences. For the first time in its 17 year history, AlterTheater will perform outdoors, with a new play by Tuscarora writer Vickie Ramirez, Pure Native. 
Terry Nemeth, Publisher of Theatre Communications Group, to Retire
by Chloe Rabinowitz - May 13, 2022
​​Theatre Communications Group, the national organization for theatre, announced that publisher Terry Nemeth will be retiring in the fall of 2022. For almost 40 years, Nemeth has led TCG's publishing programs, including TCG Books and American Theatre magazine.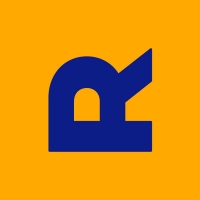 Seattle Rep Announces Second Round of Playwright Commissioning Project 20x30: Reimagining the Anthropocene
by Chloe Rabinowitz - May 6, 2022
  Seattle Rep today announced a second round of its large-scale playwright commission project, 20x30: Reimagining the Anthropocene, in which the organization has commissioned three playwrights in an effort to plants seeds for the future of the industry.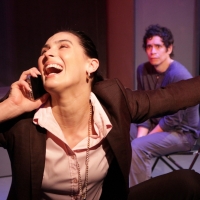 THE PLAY YOU WANT Extends Through June 19 at The Road Theatre
by Stephi Wild - Apr 27, 2022
THE ROAD THEATRE COMPANY and Taylor Gilbert, Founder/Artistic Director together with Sam Anderson, Artistic Director, are thrilled to announce that the critically acclaimed, world premiere production of THE PLAY YOU WANT, written by Bernardo Cubría and directed by Michael John Garcés will have a three-week extension following its announced closing on April 24.
Larissa Fasthorse Frequently Asked Questions
How many shows has Larissa Fasthorse written?
Larissa Fasthorse has written 1 shows including The Thanksgiving Play (Playwright).