Photos: Lilly Award Foundation Continues '(3) Plays From Kilroys' List' with WHAT WOULD CRAZY HORSE DO?
The Lilly Award Foundation presented "What Would Crazy Horse Do?" a new play by Larissa Fasthorse, the second play in the "(3) Plays From The Kilroys' List: A Reading Series" at The Duke on 42nd Street on March 16, 2015. Directed by Liesl Tommy, the cast featured Emily Bergl, Jason Grasl, Slate Holmgren and Madeline Sayer. BroadwayWorld brings you a look back at the night below!
Set today, What Would Crazy Horse Do? by Larissa FastHorse, is about two Native Americans who are facing the extinction of their tribe while the first female leader of the KKK is poised to bring a gentler version of the Klan into the limelight. When the two groups are brought together, they find that sometimes they are asking the same questions. When is race separation racism? And when is it essential preservation? It's a question both sides need to answer before it is too late. Dramatist Play Service is proud to be a sponsor of this evening, and to support The Lilly Awards in its ongoing work in recognizing extraordinary contributions to the American Theatre made by women.
After each reading, attendees are invited to join the artists and members of The Lilly Awards at "AfterChats" hosted by The Interval (www.the-interval.com), a new website dedicated to female voices in theatre. The "AfterChats" will be held at Bea Restaurant (403 West 43rd Street) and will offer guests the chance to discuss the plays, learn more about getting involved with the community, and to mingle and be merry over snacks and wine. To stay updated on all the AfterChat fun, follow @TheIntervalNY on Twitter.
The Lilly Awards Foundations launched the inaugural 3-play series with the new play, The Comparables by Laura Schellhardt with direction by Lear deBessonet. The cast featured Cassie Beck, America Ferrerra and Kate Mulgrew. The series concludes Monday, March 23rd at 7:00 p.m. with the staged reading of The Tall Girls, a play by Meg Miroshnik. Directed by Leigh Silverman, the cast will feature Kally Duling, Alexandra Henriksen, Cobie Minifie, Sarah Steele and Erin Wilhelmi.
Photos by Michelle Tse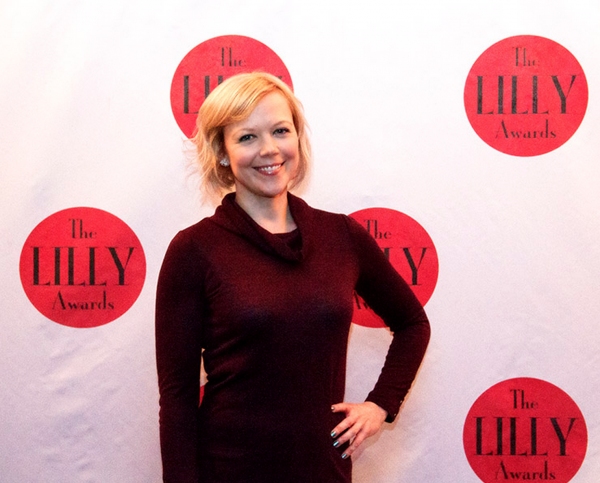 Emily Bergl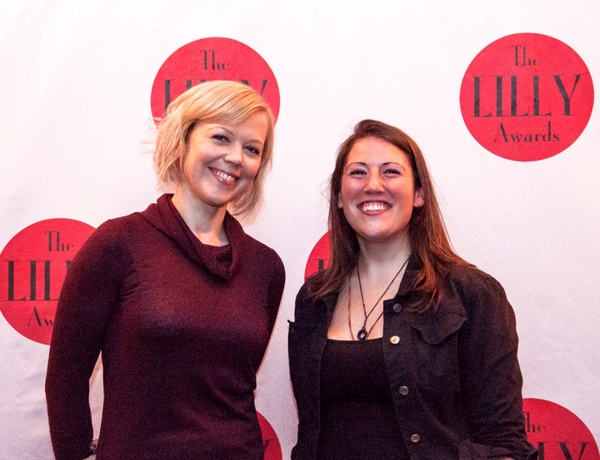 Emily Bergl and Madeline Sayet

Jason Grasl and Slate Holmgren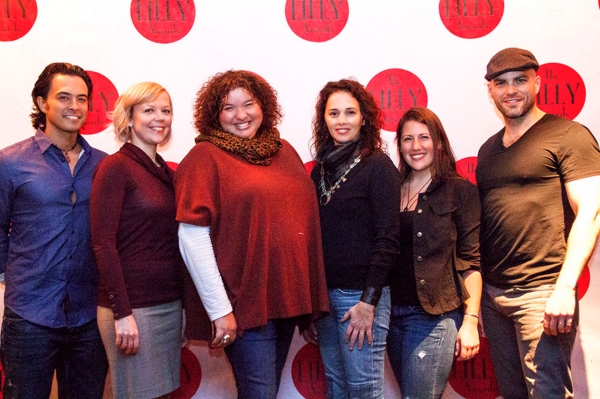 Jason Grasl, Emily Bergl, Liesl Tommy, Larissa Fasthorse, Madeline Sayet and Slate Holmgren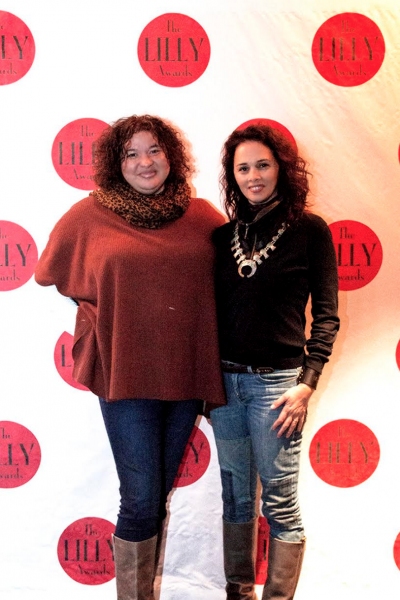 Liesl Tommy and Larissa Fasthorse