The Thanksgiving Play
Ah, Thanksgiving, that most American of holidays: when families gather to celebrate the warmth of home, the bounty of the harvest - and a legacy of genocide and violent colonial expansion. Good intentions collide with absurd assumptions in Larissa FastHorse's wickedly funny satire, as a troupe of terminally "woke" teaching artists scrambles to create a pageant that somehow manages to celebrate both Turkey Day and Native American Heritage Month.
Schedule
Running Time: One hour and 30 minutes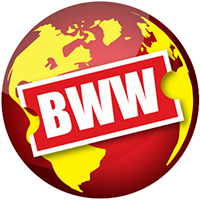 by BWW News Desk - November 8, 2018
Playwrights Horizons today announces a one-week extension to the world premiere run of PEN USA Literary Award for Drama-winning playwright Larissa FastHorse's The Thanksgiving Play, directed by Tony Award nominee Moritz von Stuelpnagel (Hand to God, Present Laughter, Bernhardt/Hamlet).
by Michael Dale - November 7, 2018
"There are many factors, grant and school board requirements that we need to fulfill with this piece," the director explains to the cast on the first day of rehearsal of a Thanksgiving play for children.
by Review Roundups - November 6, 2018
Playwrights Horizons continues its 2018-2019 season with the world premiere of Larissa Fasthorse's The Thanksgiving Play, which officially opened last night in the Peter Jay Sharp Theater at Playwrights Horizons (416 West 42nd Street). Let's see what the critics are saying...