Latest News on Kevin Dulude
Kevin Dulude News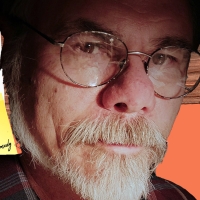 BWW Interview: Playwright John Strysik's Pendant For DEATH, VILLAINY & True Noir
by Gil Kaan - Jan 22, 2022
Theatre 40 world premieres John Strysik's DEATH, WITH BENEFITS January 27, 2022. Jeff G. Rack directs this dark comedy cast of Susan Damante, Cheryl David, Kevin Dulude, Larry Eisenberg and Philip Sokoloff. I had the opportunity to interrogate John on the reasons behind his DEATH.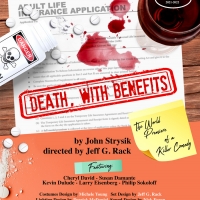 DEATH, WITH BENEFITS Opens January 27 At Theatre 40
by A.A. Cristi - Dec 14, 2021
Theatre 40 presents Death, with Benefits. This world premiere engagement of a dark comedy, by John Strysik is directed by Jeff G. Rack.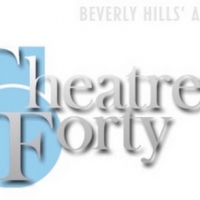 Theatre 40 Presents BEASLEY'S CHRISTMAS PARTY On December 20
by A.A. Cristi - Dec 2, 2021
For the final entry of 2021 in its popular series of Monday Night Seminars, Theatre 40 will present a rehearsed reading via Zoom of a classic holiday tale, Beasley's Christmas Party.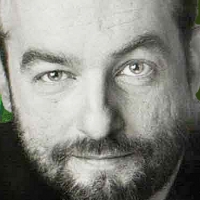 BWW Interview: Playwright Jack Rushen Effortlessly TAMING THE LION & COVID
by Gil Kaan - Jun 28, 2021
Theatre 40 resumes their pandemic-interrupted production of Jack Rushen's lauded TAMING THE LION, re-opening live, back onstage July 9, 2021. Melanie MacQueen directs the cast which includes Landon Beatty, Marie Broderick, Kevin Dulude, Jean Mackie, Sean Rose and Jeffrey Winner. Through the electromagnetic waves of the internet, Jack was most gracious to answer a few of my queries from the comfort of his home in Connecticut.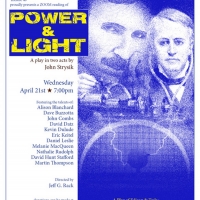 Theatre 40 Will Perform a Reading of POWER & LIGHT This Week
by Stephi Wild - Apr 18, 2021
Theatre 40 will present a play reading on YouTube of a new work by John Strysik, Power & Light. Thomas Edison and Nikolai Tesla: The War That Lit the World. Pioneering scientists in electronics, they were rivals with differing viewpoints on delivering energy. Edison was about the money, while Tesla was more a believer in free energy for all. Commerce won.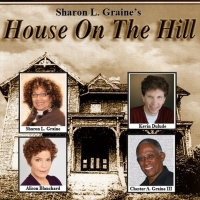 Theatre 40 Presents HOUSE ON THE HILL Opening On March 27
by A.A. Cristi - Mar 11, 2021
In celebration of Women's History Month, Theatre 40 is presenting a Zoom reading of House on the Hill: Mary Ellen Pleasant's Story. Ms. Pleasant (1814-1904) was the first African American female millionaire, an abolitionist who worked with the Underground Railroad, a champion who sued for the right to ride the trolley car in San Francisco, and who earned the name of Mother of Civil Rights in California.
Photo Flash: TAMING THE LION to Begin Performances at Theatre 40
by Chloe Rabinowitz - Mar 12, 2020
Taming the Lion will have it's world premiere engagement at Theatre Forty! It is written by Jack Rushen, directed by Melanie MacQueen and produced by David Hunt Stafford for Theatre Forty.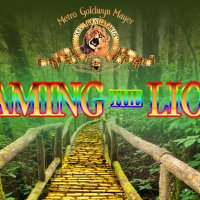 TAMING THE LION Comes to Theatre 40
by Stephi Wild - Feb 1, 2020
Taming the Lion is suggested by true events.
FIFTEEN MEN IN A SMOKE-FILLED ROOM Now Playing At Theatre 40
by Chloe Rabinowitz - Nov 21, 2019
Chicago, June, 1920. The Republican National Convention is in full swing. Warren G. Harding is overwhelmed by the prospect of being the nominee of the Republican Party for President.
BWW Review: Unbound Productions Rouses the Dead with WICKED LIT: THE CHIMES AND THE CORPSE
by Ellen Dostal - Oct 15, 2018
For eight of the last ten years, Wicked Lit has created theatre among the dead - quite literally - at Mountain View Mausoleum in Altadena. Three stories adapted from classic literature have been the norm most recently, with a fourth story functioning as a framing device to connect the pieces and bring a sense of camaraderie to the crowd. The result is an exceedingly entertaining evening of indoor-outdoor theatre in one of the spookiest venues in Southern California.