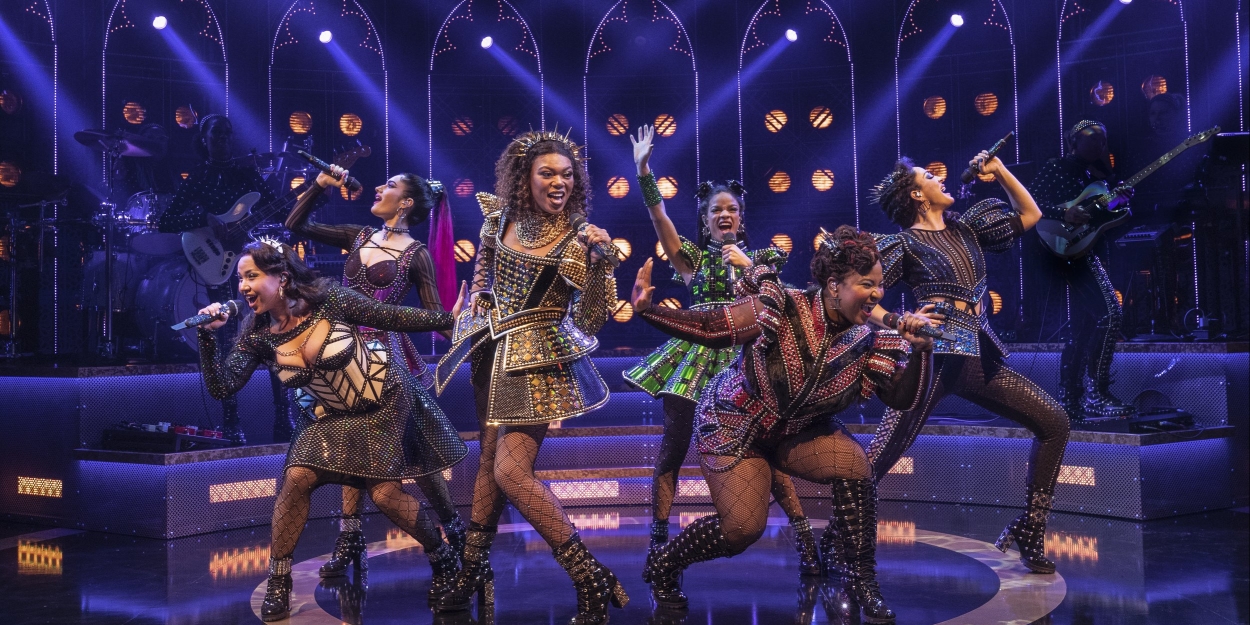 Review Roundup: SIX Launches National Tour; What Are the Critics Saying?
Read all of the critics' reviews for Six on tour!
The North American tour of Six, the musical by Toby Marlow and Lucy Moss, launched a return engagement of the show in Chicago and is currently playing at The National Theatre in Washington, DC.
The North American tour cast features Khaila Wilcoxon as Catherine of Aragon, Storm Lever as Anne Boleyn, Jasmine Forsberg as Jane Seymour, Olivia Donalson as Anna of Cleves, Didi Romero as Katherine Howard, and Gabriela Carrillo as Catherine Parr. The cast also includes Erin Ramirez, Cassie Silva, Kelsee Sweigard and Kelly Denice Taylor.
Check out what the critics are saying below!
---
National Theatre - Washington, D.C.
David Friscic, BroadwayWorld: The genius of Six is that you can enjoy it at any level of audience engagement. Not as mindless as the musical Mamma, Mia or as demanding to absorb as Hamilton, Six finds its own comfortable niche in the evolution of musical theatre. This musical is extremely rewarding at a pop concert level, but those yearning for more contextual theatricality can easily find it if they heed the historical context to the needed degree. Have a little fun with "HER-story" and catch the superlative production of SIX now playing at The National Theatre!
Celia Wren, The Washington Post: Working such impudent alchemy on long-ago established facts, with diverse casting that enhances its up-to-the-moment vibe, "Six" feels desperately necessary at a time when a ruling by the U.S. Supreme Court - not two miles from The National Theatre - has put many women's autonomy in doubt. Hal's wives didn't get a lot of self-determination either, of course. But since you couldn't have staged this musical at his royal court, "Six" is tuneful, sassy proof that culture changes. And over the long arc of history, this show imagines, it's impossible to keep formidable women down.
Helen Ganley, MD Theatre Guide: The queens' astounding performances are matched by their visual elements. Emma Bailey's set design creates a concert-like feel, encircling the queens with risers and lights. Tim Deiling's lighting designs blend a concert atmosphere with traditional musical theater spotlights, creating a signature look for the show. Gabriella Slade modernized period costume designs to match modern influences, bedazzling and spangling each queen with signature ensembles that all worked as one.
Dr. Phillips Center for the Performing Arts - Orlando, FL
Matthew J. Palm, Orlando Sentinel
Seth Kubersky, Orlando Weekly: Moreover, it's a terrific showcase for the powerhouse vocal talents of the show's six co-starring queens, who are backed by a blistering all-female band. It's difficult to pick a favorite performer among this superb sextet, which included dance captain Cassie Silva as Katherine Howard on opening night (understudying for Didi Romero), along with Gabriela Carrillo as Catherine Parr and Storm Lever as an Avril Lavigne-inspired Anne Boleyn.
Broward Center For The Performing Arts - Fort Lauderdale, FL
Bill Hirschman, Florida Theater on Stage: Six is the epitome of a tight ensemble with each actress working together as a solid group while also shining in their individual songs. During the ensemble numbers, the audience doesn't know which actress to focus on as each shows their individual personalities while not overshadowing the group.
Straz Center [Carol Morsani Hall] - Tampa, FL
Drew Eberhard, BroadwayWorld: With Direction by Lucy Moss and Jamie Armitage, SIX is the ticket of the season and the talk of the town. Do yourself a favor, and find time to visit SIX and the stories of the lives these "Ex-Wives" led. Bring your best friend, your girlfriend, or the Love of your life, and head to the Straz Center now through November 6th.
Emerson Colonial Theatre - Boston, MA
R. Scott Reedy, Patriot Ledger: These Tudor queens have been given a modern update and reimagined as a band of high-energy pop princesses - complete with fierce concert attire by Tony winner Gabriela Slade - competing with each other for lead singer by proving to be the wife who fared the worst.
To read more reviews, click
here
!
Related Stories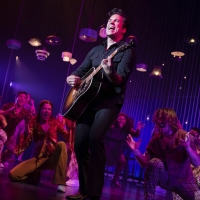 Review Roundup: A BEAUTIFUL NOISE Opens on Broadway!

December 4, 2022

Critics are weighing in on the Neil Diamond musical A BEAUTIFUL NOISE, which opened on Broadway Sunday, December 4, 2022, at the Broadhurst Theater.
---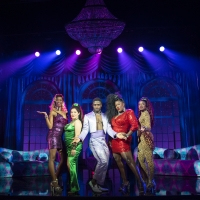 Review Roundup: Jordan E. Cooper's AIN'T NO MO' Opens On Broadway!

December 2, 2022

Read reviews for the new the new Broadway play, Ain't No Mo' from the brilliant and mischievous mind of Jordan E. Cooper, making his debut as the youngest American playwright in Broadway history.
---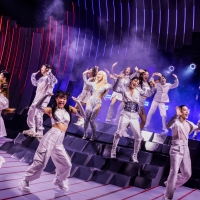 Review Roundup: KPOP Opens on Broadway!

November 27, 2022

Critics have weighed in on KPOP, starring K-pop superstar Luna as MwE, directed by Teddy Bergman, with a book by Jason Kim, and music and lyrics by Max Vernon. KPOP officially opened on Sunday, November 27th at the Circle in the Square Theatre.
---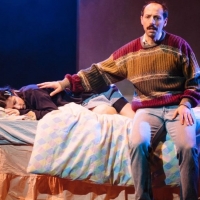 Review Roundup: BAGHDADDY Opens at the Royal Court

November 25, 2022

Read the reviews for Baghdaddy, written by Jasmine Naziha Jones and directed by Milli Bhatia, running at the Royal Court Jerwood Theatre Downstairs through Saturday 17 December 2022.
---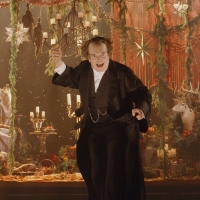 Review Roundup: Jefferson Mays Brings One-Man A CHRISTMAS CAROL To Broadway!

November 21, 2022

Tony Award winner Jefferson Mays' stars in the new Broadway production of his universally celebrated, one man virtuoso, tour-de-force performance in Charles Dickens' A Christmas Carol.
---