Latest News on Doris Dear
Latest News on Doris Dear
Doris Dear News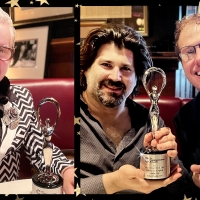 DORIS DEAR'S GURL TALK Lights Up The Theatre District In NYC And Is Awarded The Silver Communicator Award
by A.A. Cristi - Jun 20, 2022
On Saturday, the team that brought you the award-winning streaming series, "Doris Dear's Gurl Talk", was presented with the Silver Communicator Award at Gallaghers Steakhouse in the heart of the Theater District in New York City.
BWW Review: MAC AWARDS CEREMONY at Symphony Space Featuring The Photography of Helane Blumfield
by Stephen Mosher - Apr 15, 2022
The thirty-sixth annual MAC Awards were presented on Tuesday night in a ceremony that was widely remarked upon for the length of its duration.
Photos: On the Red Carpet at the 2022 MAC AWARDS
by Genevieve Rafter Keddy - Apr 13, 2022
The 36th MAC Award Winners were announced Tuesday, April 12, 2022 at a LIVE ceremony at NYC's Symphony Space. BroadwayWorld was there and you can check out the photos here!
Doris Dear's GURL TALK Moves to YouTube
by Stephen Mosher - Mar 18, 2022
Doris Dear's GURL TALK is changing things up.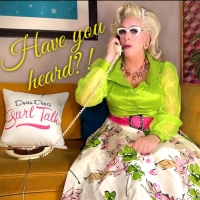 The Award-Winning Series 'Doris Dear's Gurl Talk' Comes to YouTube
by Stephi Wild - Mar 9, 2022
The Telly Award winning series 'Doris Dear's Gurl Talk', is about to premier on YouTube! After being a 'most trending', series on the 'BroadwayonDemand' streaming network, It's coming to YouTube for everyone to enjoy FOR FREE!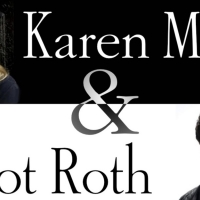 BWW Review: Karen Mack & Elliot Roth Jazz Up The FRONT LOUNGE at Pangea
by Stephen Mosher - Mar 1, 2022
Singer-songwriter Karen Mack and piano-playing vocalist Elliot Roth have a new residency at Pangea and, at their launch Saturday, they were already packing 'em in.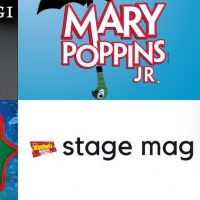 MARY POPPINS, THE GIFT OF THE MAGI, & More - Check Out This Week's Top Stage Mags
by Team BWW - Dec 20, 2021
Each week, we'll be highlighting the top virtual show programs from BroadwayWorld's Stage Mag! Want to create a Stage Mag for you own show? To get started on your own program, visit https://stagemag.broadwayworld.com. This week's programs include Disney's Mary Poppins, Jr - Decatur Community Players, The Doris Dear 2021 Christmas Special - The Triad Theater, The Gift of the Magi: A Live Radio Play - Sunstone Studios, and EUGENE ONEGIN and HOLIDAY GREETINGS - Russian Opera Society
Doris Dear Goes International For Live Streaming Christmas Show!
by A.A. Cristi - Dec 14, 2021
Doris Dear, Telly Award winner for her streaming series, 'Doris Dear's Gurl Talk', on BroadwayOnDemand, 3-time NYC MAC Award winner and BroadwayWorld award winner, is announcing a first-time worldwide release.
The Doris Dear Christmas Special Teams With The OUT Foundation
by Stephi Wild - Dec 7, 2021
DeForest Theatricals, producer of "The Doris Dear Christmas Special" and award-winning drag queen Doris Dear, are teaming up with The OUT Foundation to raise needed funds to empower the LGBTQ+ students and alumni of Brigham Young University through the sale of a new custom designed enamel pin depicting the star of the show, Doris Dear!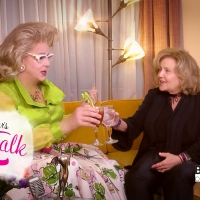 Actress Brenda Vaccaro Joins Star Studded Line Up On DORIS DEAR'S GURL TALK Chat Feast
by A.A. Cristi - Dec 2, 2021
Doris Dear, America's Perfect Housewife, is back with a brand-new episode featuring Brenda Vaccaro. Tune in to this 2-part episode and get the inside scoop of this award-winning actress! Backstage stories of her life on stage, film, TV and more. You can't miss this! Season 3 of the Telly Award winning series can be seen on the streaming service BroadwayonDemand with a star studded round of guests in the Rumpus room! 
Doris Dear Videos

BWW TV: Go Inside Cabaret's Biggest Night at the MAC Awards!
by BroadwayWorld TV - Mar 29, 2019
The 33rd Annual MAC Awards were handed out on Tuesday night, March 26, during a glitzy evening at New York City's SONY Hall.