Latest News on Danny Bacher
Danny Bacher News
Jason Robert Brown, Patti Murin, and More to Play 54 BELOW Next Week
by Blair Ingenthron - Sep 3, 2022
Next week, 54 Below will present some of the brightest stars from Broadway, cabaret, jazz, and beyond. A recipient of the 2022 Tony Awards® Honor for Excellence in the Theatre, 54 Below celebrates Broadway musicals and writers of the past and present, promoting an ongoing engagement with their work.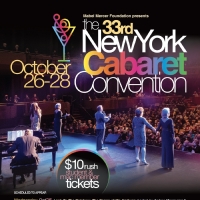 The 33rd New York Cabaret Convention Announced At Jazz At Lincoln Center, October 26-28
by A.A. Cristi - Sep 1, 2022
It's back! -- three extraordinary nights of "live" songs, entertainers, and musicians – all in celebration of the 33rd annual New York Cabaret Convention, produced by The Mabel Mercer Foundation. 
Interview: Christine Andreas of BROADWAY JAZZ at Bell Works
by Lianna Albrizio - Jul 31, 2022
Tony Award Nominated Christine Andreas to Join Grammy Award-Winning Bandleader Vince Giordano, Pianist Art Topilow and Saxophonist Danny Bacher for a Night of Broadway Jazz at Bell Works tonight.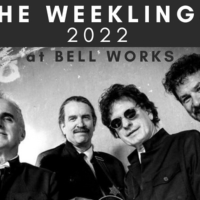 Axelrod PAC To Host Summer Concerts At Bell Works
by A.A. Cristi - Jul 21, 2022
Two-time Tony Award nominee Christine Andreas will join Grammy Award-winning bandleader Vince Giordano and pianist Art Topilow for a night of Broadway at 7 p.m. Sunday, July 31 on the deck at the iconic Bell Works in Holmdel. Joining them on stage will be award-winning vocalist and saxophonist Danny Bacher. 
Photos: AMERICAN POPULAR SONG SOCIETY TRIBUTE TO LEE ROY REAMS at The Cutting Room by Bowie Dunwoody
by Stephen Mosher - Jun 17, 2022
The American Popular Song Society recently hosted a gala benefit honoring Tony Award nominee Lee Roy Reams and guest photographer Bowie Dunwoody captured it all in their camera's lens.
Photos: See Liz Callaway, Tovah Feldshuh & More on the Red Carpet of the American Songbook Association Gala
by Genevieve Rafter Keddy - May 10, 2022
American Songbook Association recently hosted the Third Annual Gala to honor Stephen Schwartz on Monday, May 9 at 7:30 PM. Schwartz - the Oscar, Grammy and Tony-winning composer and lyricist of Wicked, Pippin, Godspell and more - received the 2022 ASA Lifetime Achievement Award.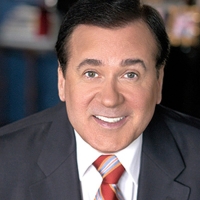 American Popular Song Society To Honor Lee Roy Reams In Star-studded Benefit Concert At Cutting Room
by Stephi Wild - May 9, 2022
The American Popular Song Society will honor Lee Roy Reams in a star-studded benefit concert celebrating the art and legacy of the American popular song, at The Cutting Room, 44 East 32nd Street, on Sunday June 12, at 5pm.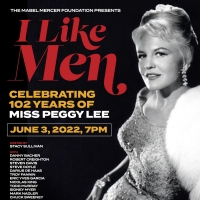 The Mabel Mercer Foundation Presents A Centennial (Plus Two Years) Celebration Of Miss Peggy Lee
by A.A. Cristi - Apr 20, 2022
Two pandemic postponements couldn't thwart The Mabel Mercer Foundation's centennial love letter to one of the world's preeminent singer/composer/lyricists of the twentieth century. It finally takes stage - twenty-four months later -- at 7 p.m. on Friday, June 3, at Carnegie's Weill Recital Hall: 'I Like Men' - Celebrating 102 Years of Miss Peggy Lee.
10 Videos That Have Us Jazzed To See DANNY BACHER QUARTET at Pangea on April 20th
by Stephen Mosher - Apr 13, 2022
Danny Bacher and his musical gang will be at Pangea making great music, and Broadway World Cabaret has ten videos to prove that it will be great.
MetropolitanZoom Will Host Free Online Fan Appreciation Party
by Stephen Mosher - Jan 13, 2022
MetropolitanZoom creator Bernie Furshpan will be joined by Mrs. Furshpan, Joanne, in a fee online celebration of the fans that have MetropolitanZoom a hit.