Amy Wolk News
Salt Lake Acting Company Presents Second Iteration Of Acclaimed Summer Show, SLACABARET
by Stephi Wild - Jun 29, 2022
Salt Lake Acting Company (SLAC), Utah's leading destination for brave, contemporary theatre, presents the world premiere of the second iteration of its acclaimed summer production SLACabaret.
BWW Review: MAC AWARDS CEREMONY at Symphony Space Featuring The Photography of Helane Blumfield
by Stephen Mosher - Apr 15, 2022
The thirty-sixth annual MAC Awards were presented on Tuesday night in a ceremony that was widely remarked upon for the length of its duration.
Photos: On the Red Carpet at the 2022 MAC AWARDS
by Genevieve Rafter Keddy - Apr 13, 2022
The 36th MAC Award Winners were announced Tuesday, April 12, 2022 at a LIVE ceremony at NYC's Symphony Space. BroadwayWorld was there and you can check out the photos here!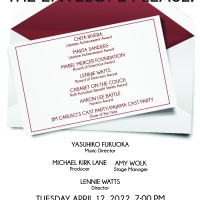 MAC Award Recipients Announced
by Stephen Mosher - Apr 12, 2022
In their first live ceremony since lockdown, the Manhattan Associate of Cabarets presented their annual awards to the members of the MAC organization.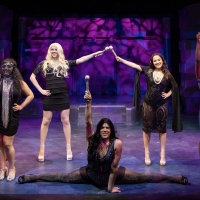 Salt Lake Acting Company Returns to In-Person Theatre with World Premiere of #SLACABARET
by A.A. Cristi - Aug 3, 2021
Salt Lake Acting Company, Utah's leading destination for brave, contemporary theatre, presents the world premiere of its "fresh take on the Beehive State," #SLACabaret, from August 11 through September 12. The all-new satire, penned by Martine Kei Green-Rogers, Aaron Swenson, and Amy Wolk, marks SLAC's return to in-person entertainment after temporarily shutting its doors in March, 2020.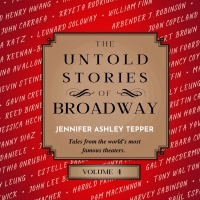 Jennifer Ashley Tepper's THE UNTOLD STORIES OF BROADWAY, VOLUME 4 to be Released in March
by Chloe Rabinowitz - Jan 29, 2021
Dress Circle Publishing has announced the release of THE UNTOLD STORIES OF BROADWAY, VOLUME 4, the latest in a series by historian and producer Jennifer Ashley Tepper. The book will be available on Tuesday, March 9 to commemorate the one-year anniversary of the 2020-2021 Broadway shutdown.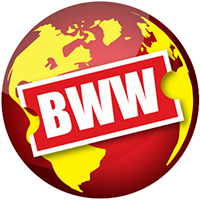 92Y School Of Music Announces 2021 Cabaret Programming
by A.A. Cristi - Jan 11, 2021
After its 2020 success with speakers including Chita Rivera and Joe Iconis, among others, the 92Y School of Music announces an all-new roster of cabaret programming for 2021, led by award-winning cabaret historian and performer, Michael Kirk Lane. Perfect for both practitioners and fans of the art form, it includes BroadwayWorld Cabaret Award-nominated interview series, Cabaret Conversations, as well as classes Cabaret History and Great Performances, and the newest, Cabaret Performance: Connecting to Your Lyric.  
André De Shields, Bobby Cannavale, Laura Bell Bundy and More Join SAVE WEST BANK CAFE VIRTUAL TELETHON
by Chloe Rabinowitz - Dec 24, 2020
Since 1978, West Bank Cafe has been one of the epicenters of New York City's theatre community, and due to the pandemic, it is on the verge of permanently closing. With Broadway dark, tourism down, indoor dining closed, and no relief plan in sight, 2020 has created a plethora of financial problems for the beloved theater district institution.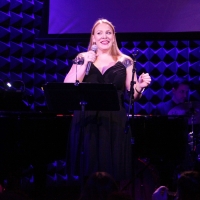 BWW Feature: And The Nominees Are... BEST HOST OR EMCEE
by Stephen Mosher - Dec 14, 2020
It is all about keeping the party going, and the emcees nominated for Broadway World Awards know just how to do that.
BWW Feature: MAC AWARD RECIPIENTS ANNOUNCED On Facebook Live
by Stephen Mosher - Mar 31, 2020
On Monday, March 30th, the 2020 MAC Awards were broadcast via Facebook Live from the living rooms or Lennie Watts and Amy Wolk/Lorinda Lisitza in a split-screen presentation in which The Three Stooges of Cabaret made their community of artists laugh with many hi-jinks, giggles, grins, silliness, and an ongoing series of the new MAC Award theme song, penned by Wolk and Lisitza themselves. The intent was to bring some levity to a difficult time in the world and, judging by the comment scroll during the home-made telecast, the hardworking trio tickled the funnybones of many. As names were announced, recipients called in to say a few words (apropos to the proceedings, Mr. Watts' telephone ringtone is the Benny Hill theme song) and particularly moving speeches from the proceedings came from Lisa Viggiano, Meg Flather, and Jeff Harnar. The entire show can be seen on Broadway World HERE. Results of the voting can be seen below.
Amy Wolk Videos
STAGE TUBE: Spice Up Your Life! Broadway Kids Cover The Spice Girls
by Stage Tube - May 11, 2015
The Spice Kids, featuring cast members from the Broadway companies of A CHRISTMAS STORY, MATILDA and ANNIE, recently performed a catchy medley of songs by The Spice Girls as part of PUTTIN' ON THE BRITS to benefit BC/EFA at the Laurie Beechman. Check it out below!