Latest News on Aaron Lee Battle
Stage Credits
  [Off-Broadway]
Concert Presentation, 2017
Performer
Stage
Performances
  [Off-Broadway]
Concert Presentation, 2017
Performer
Aaron Lee Battle News
BWW Review: MAC AWARDS CEREMONY at Symphony Space Featuring The Photography of Helane Blumfield
by Stephen Mosher - Apr 15, 2022
The thirty-sixth annual MAC Awards were presented on Tuesday night in a ceremony that was widely remarked upon for the length of its duration.
Photos: On the Red Carpet at the 2022 MAC AWARDS
by Genevieve Rafter Keddy - Apr 13, 2022
The 36th MAC Award Winners were announced Tuesday, April 12, 2022 at a LIVE ceremony at NYC's Symphony Space. BroadwayWorld was there and you can check out the photos here!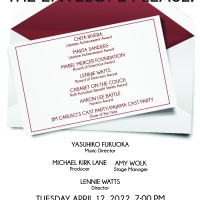 MAC Award Recipients Announced
by Stephen Mosher - Apr 12, 2022
In their first live ceremony since lockdown, the Manhattan Associate of Cabarets presented their annual awards to the members of the MAC organization.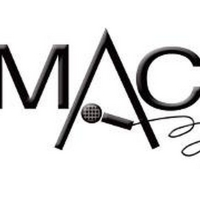 2022 MAC Award Nominees Announced; View the Full List
by Chloe Rabinowitz - Mar 7, 2022
The Manhattan Association of Cabarets has announced the 2022 MAC Award nominees. The nominees were determined by votes cast by the active MAC membership, except for the song and recording categories, which were determined by special committees.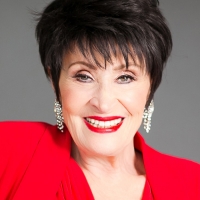 Chita Rivera Will Receive the Lifetime Achievement Award at the 36th MAC Awards
by Stephi Wild - Feb 28, 2022
The Manhattan Association of Cabarets (MAC) is pleased to make its initial announcement of the upcoming 36th Annual MAC Awards. The awards presentation and show will take place on Tuesday, April 12, 2022 at 7:00 pm, at Peter Norton Symphony Space at 2537 Broadway at 95th Street in New York City.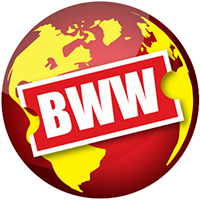 Staged Readings Announced For New Musicals FOUNTAIN OF YOU and THE PELICAN at Theatre Now
by Stephi Wild - Feb 14, 2022
This month, Theatre Now is producing staged readings of new musicals Fountain of You and The Pelican, presented in repertory with their full developmental production of The Jury now running at the Jeffrey & Paula Gural Theatre at the A.R.T./New York Theatres.
Photos: THE LINEUP WITH SUSIE MOSHER (Klea Blackhurst) at Birdland Theater by Stewart Green
by Stephen Mosher - Dec 27, 2021
It was another smash-hit week for Klea Blackhurst, who will return hosting duties to Susie Mosher next week.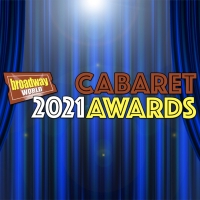 Vote For The 2021 BroadwayWorld Cabaret Awards; Latest Stats Announced!
by BWW Awards - Dec 20, 2021
Our readers set the nominees, and now voting is open for the 2021 BroadwayWorld Cabaret Awards! The 2021 Regional Awards honor events which had their first performance between October 1, 2020 through September 30, 2021.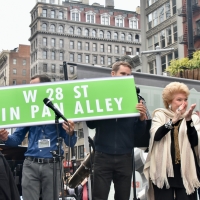 Photos: Billy Stritch, Marilyn Maye, Klea Blackhurst & More Come Out to Celebrate Tin Pan Alley Day
by Genevieve Rafter Keddy - Oct 25, 2021
On Saturday, the Tin Pan Alley American Popular Music Project in collaboration with the Flatiron 23rd Street Partnership presented a free, outdoor public concert at the Flatiron North Plaza featuring more than two dozen leading performers of Tin Pan Alley music and the Great American Songbook.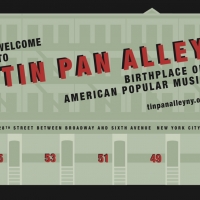 BWW Interview: Robert Lamont Talks About TIN PAN ALLEY DAY and The Birth of America's Music Industry
by Ricky Pope - Oct 19, 2021
This coming Saturday, October 23 is officially Tin Pan Alley Day in NYC. As a physical destination, Tin Pan Alley is five buildings at 47-55 W. 28th St. near the Flatiron building in the neighborhood called "NoMad," north of Madison Square Park. But Tin Pan Alley is much more than a physical destination. It is a state of mind. It is the spot where the American music industry was born. From the 1890s to around 1910, this block of publishing houses and agent's offices was where you went if you had written a song that you wanted the world to hear it. Many of our most illustrious Broadway composers got their start plugging songs in the offices of Tin Pan Alley including Irving Berlin, George Gershwin, and Jerome Kern.