Latest News on A.D. Players
Latest News on A.D. Players
Stage Credits
Productions
[Off-Broadway, 1997]
Producer
A.D. Players News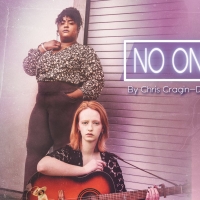 BWW Review: A.D. Players' NO ONE OWNS ME Provides an Insightful Outlook on Trafficking in Houston
by Armando Urdiales - Feb 1, 2022
NO ONE OWNS ME by Chris Cragin-Day and Pia Wilson running at AD Players is one of the most exciting productions occurring this winter in Houston. The play involves the daily lives and conversations of two Houston women. Sex trafficking advocate and counselor, Carla, and recent victim, Macey, discuss sex trafficking—both past and present—and what it means for both of their futures.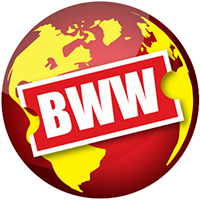 Firecracker Productions Presents A One Act DOUBLE FEATURE
by A.A. Cristi - Jan 25, 2022
Firecracker Productions opens The Double Feature Show on February 11th, featuring two one-act plays. The first, Burden of Proof by Cris Eli Blak, followed by Wedding Bash written by Andrew Leeds and Lindsey Kraft. The Double Feature will run at 8pm on Fridays and Saturdays, February 11-26 at Garza Studios.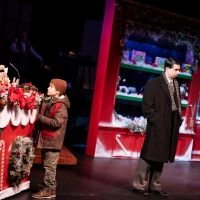 BWW Review: THE CHRISTMAS SHOES at A.D. Players At The George
by Alric Davis - Nov 29, 2021
The A.D. Players shows many walks of life with their poignant production of The Christmas Shoes!
BWW Interview: Susan Koozin Shares the Joy of TUTS' SISTER ACT & Reflects On Her History in Houston Theatre
by Audrey Morabito - Nov 5, 2021
One of the things that drew me to Houston theatre as a young audience member was when I began to recognize the faces onstage. After spending some time in Houston, you start to recognize the same smiling, singing faces (and make a habit of looking forward to seeing their name appear in your program!) This week, I had the pleasure of chatting with one of these familiar faces, the lovely Susan Koozin! We talked about her start in Houston theatre, the joy of SISTER ACT, and how it feels to return to the stage after all this time.
BWW Review: DEAR JACK, DEAR LOUISE Delights Audiences at A.D. Players
by Comfort Katchy - Oct 18, 2021
A love-story comes to Houston! Live theatre is officially back, and what better way to kick it off than with a heartwarming (true!) story at the George Theater? A.D. Players opens their 55th season, named a Season of Triumph, with this touching and feel-good Houston premiere. Written by award-winning playwright Ken Ludwig, this show is your picture-perfect comeback to the audience.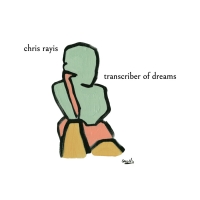 Chris Rayis' TRANSCRIBER OF DREAMS To Feature A.J. Shively, Douglas Waterbury-Tieman, Eleri Ward and More
by Chloe Rabinowitz - Jun 9, 2021
Composer-lyricist Chris Rayis has compiled his best theatre work on Transcriber of Dreams, releasing June 14th on Spotify, Apple Music, and other streaming and digital services.
Leading Ladies Luncheon and Awards Ceremony Announced by Theatre Under The Stars
by Chloe Rabinowitz - Apr 12, 2021
Theatre Under The Stars will host the Leading Ladies Luncheon on Friday, April 16 at 11 a.m. at Houston's renowned Tony's on Richmond Ave. This annual event honors outstanding Houstonians who champion the performing arts and arts education.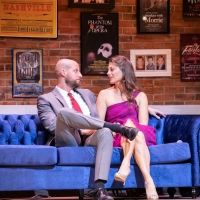 BWW Review: Fall in Love With Jake & Emily Speck in A.D. Players' A SPECK-TACULAR EVENING OF STORIES & SONGS
by Audrey Morabito - Feb 18, 2021
If you're anything like me (And if you're a theatre person, you probably are), you're a sucker for a good cabaret. And a sweet love story. And (of course) musicals. Need I say more? A.D. Players has jumped back into the digital theatre space with their timely production of A SPECK-TACULAR EVENING OF STORIES AND SONGS following the lives, love story, and leaps of faith of A.D. Players' Executive Director Jake Speck and his wife Emily Tello Speck.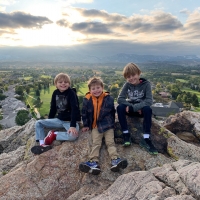 BWW Feature: Former Jersey Boy Jake Speck Charms Instagram Followers With Parenting Story
by Stephen Mosher - Sep 11, 2020
What happens when the twins misbehave in class? Papa Jake Speck tells his Instagram audience.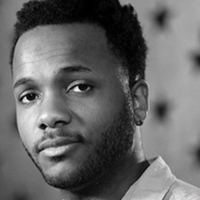 Deon'te Goodman, Jennifer Leigh Warren, and More Lead Stream of BAYARD: A New Musical on July 8
by Stephi Wild - Jul 1, 2020
BAYARD: A New Musical will be presented as part of a four night festival featuring original musicals by Richard Allen and Taran Gray. The virtual festival raises money for Broadway Cares/Equity Fights AIDS (BC/EFA) and Broadway for Racial Justice (BFRJ). 
A.D. Players Videos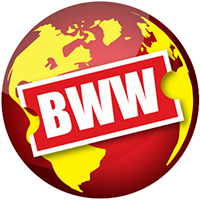 A.D. Players WEST SIDE STORY Comes To The George Theater
by A.A. Cristi - Jun 18, 2019
A.D. Players at The George is less than 2 weeks away from opening the largest show it has ever produced. West Side Story is filling the theater with music, dance and the hope of love this summer.