Photo Flash: MONEY, LOVE, AND SHAME Hits the Stage at YIVO Institute
Once a staple of the popular Yiddish stage, Isaac Zolotarevsky's legendary 1910 melodrama GELT, LIBE, UN SHANDE was presented this past Monday evening, February 7th at the YIVO Institute for Jewish Research in a new English translation by writer/director
Allen Lewis
Rickman under the title MONEY, LOVE, AND SHAME! Scroll down for photos!
The triumphant event featured Drama Desk and Obie Award winner Everett Quinton (THE MYSTERY OF IRMA VEP, CAMILLE, NATURAL BORN KILLERS, RODGERS + HAMMERSTEIN'S CINDERELLA), Samantha Maurice (MUCH ADO ABOUT NOTHING, THE GRASSHOPPER WAY, THE WINTER'S TALE), Allen Lewis Rickman ("Boardwalk Empire," "You Don't Know Jack," A SERIOUS MAN, RELATIVELY SPEAKING), Yelena Shmulenson ("Boardwalk Empire," "Orange is the New Black," "The Knick"), Kevin Sebastian ("Blue Bloods," "Bull," GOYBAND), Jacqueline Sydney (FILMIC ACHIEVEMENT, THE PROM QUEEN, CONFESS), and Kraig Swartz (A PICTURE OF AUTUMN, DONOGOO, SO HELP ME GOD!)
MONEY, LOVE, AND SHAME! was directed by Allen Lewis Rickman, with piano accompaniment by Steve Sterner (25 years as house pianist at Film Forum, where he accompanies classic silent movies with his own scores).
Not for the weak of heart, MONEY, LOVE, AND SHAME! is a wild ride with a group of dysfunctional Jewish immigrants. Though considered "shund" or "trash" by critics, it was one of the most popular and most often produced plays on the Yiddish stage.
On the night before she is to take her widower father to Denver to cure his Galloping Tuberculosis, young immigrant Sonia Eydlman is 'ruined' by drunken lawyer Albert Liebhartz. Albert promises to marry her, but he is forced instead to marry slumlord Barney Bender's nymphomaniac daughter Cecilia. Bender plans to get Albert appointed as a judge so that Albert can help him kick the "chiselers" out of his tenements. And while innocent Sonia finds a new life as an alcoholic prostitute, Harry, Cecilia's lovesick chauffeur boytoy, makes his own plans...
Photo Credit: Agneska Avin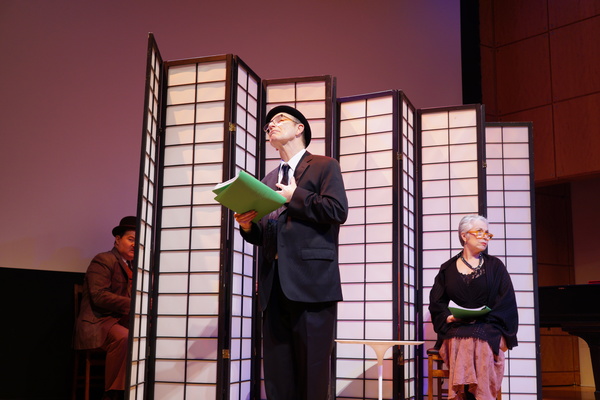 Everett Quinton
,
Jacqueline Sydney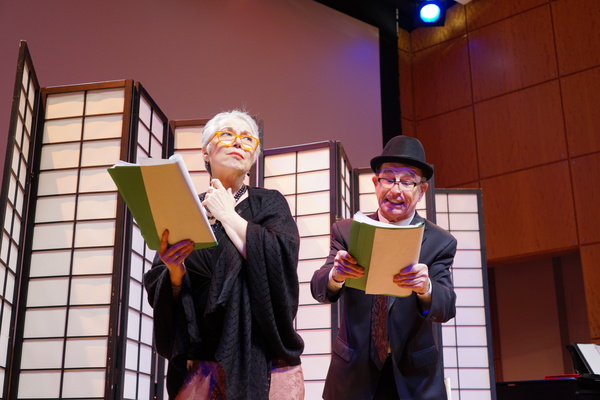 Jacqueline Sydney
,
Everett Quinton
Jacqueline Sydney
,
Allen Lewis
Rickman,
Everett Quinton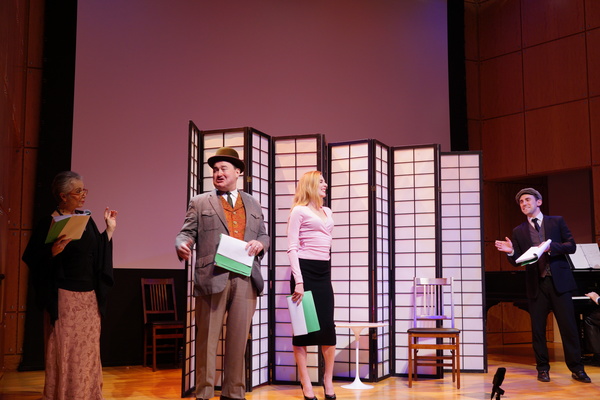 Jacqueline Sydney
,
Allen Lewis
Rickman, SAMANTHA MAURICE,
Kevin Sebastian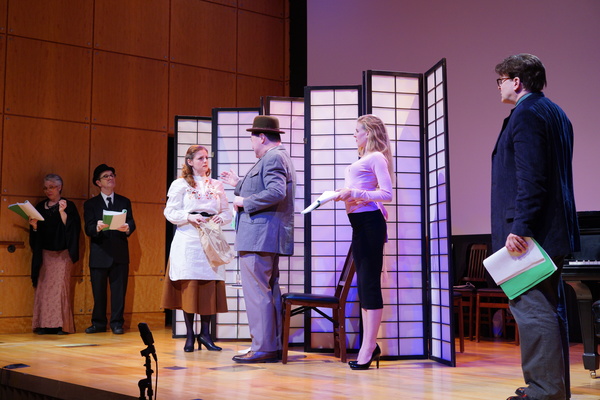 Jacqueline Sydney
,
Everett Quinton
,
Yelena Shmulenson
, SAMANTHA MAURICE,
Kraig Swartz
Kevin Sebastian
,
Everett Quinton
, SAMANTHA MAURICE,
Allen Lewis
Rickman,
Steve Sterner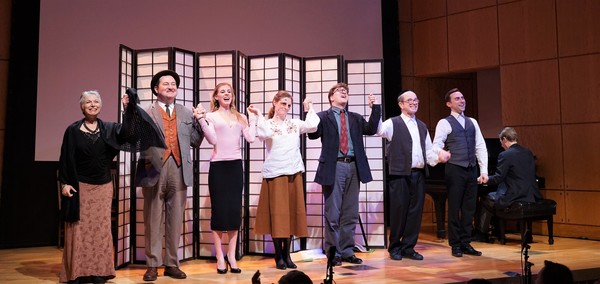 The company