Photo Flash: Asian And...'s RIGHT HERE WRITE NOW at Cherry Lane Theater - Eugene Oh, Diane Phelan, Matt Park & More
Asian and... has released extensive photo coverage of Right Here, Write Now, an evening of readings that took place at Cherry Lane Theatre on Tuesday May 15th, at 8pm. Check out the photos of Eugene Oh, Bonna Tek, Leanne Cabrera, Denise Rogers, Ivano Pulito, Satomi Blair, Andrew Eisenman, Tony Vo, Josephine Huang, Bobby Foley, Holly Chou, Cleo Gray, Jaygee Macapugay, Diane Phelan, Matt Park, Sade Namei, Jen Kwok, Lindsay Mack, Iliana Inocencio, Grant Chang, Emily Kratter, Lillian Rodriguez, Alex Grubbs and more below.
Created by Cleo Gray and Bobby Foley, Asian and... is an organization dedicated to millennial Asian American theater artists creating, producing, and promoting new works that tell truthful stories and promote ethnic diversity on NYC stages. This project was created as a direct response to the issues of underrepresentation of ethnic artists and stories, most recently addressed at the AAPAC (Asian American Performers Action Coalition) roundtable and open forums.
The goal of this event was to raise awareness for the project and connect to an extended group of artists throughout the community. The evening featured readings from a diverse collection of NYC playwrights by some of the city's most talented actors. The readings were attended by an enthusiastic audience of over 150 guests. A reception followed, sponsored by Asahi Beer USA.
Associate produced by Stephen Stout, Satomi Blair, and Josephine Huang, the evening featured works by Christine Toy Johnson (All American Eyes), Lauren Yee (Ching Chong Chinaman), Dustin Chinn (Ma-Yi Writer's Lab), Nandita Shenoy (Ma-Yi Writer's Lab), Donaldo Prescod (#serials@theflea), Daniel Ho (Don Quixote at Tiananmen Square), christopher oscar peña (however long the night), Kitty Chen (Eating Chicken Feet), Angela Hanks (EST/Youngblood), Marisa Marquez (Gated), and Leah Nanako Winkler (EST/Youngblood).
Participating directors included Ed Sylvanus Iskandar, Andrei Nikolai Pamintuan, Colette Robert, Christine Toy Johnson, Brian Lee Huynh, and Tom Dugdale.
For more information on Asian And... and future projects, please visit www.asianand.com.
Photo Credit: Eric Boluch Photography (
www.pawnshopghost.com
).
Taken on the set of Psycho Therapy at the Cherry Lane Theatre.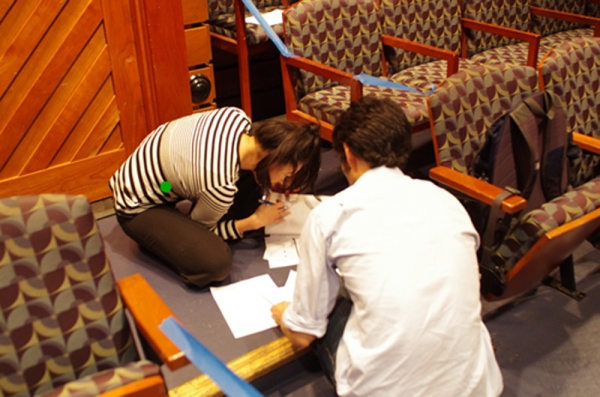 Bobby Foley and Satomi Blair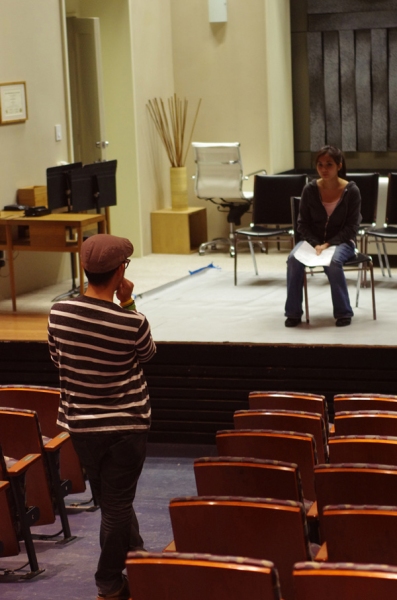 Andrei Nikolai Pamintuan and Leanne Cabrera

Audience

Cleo Gray and Josephine Huang

Bobby Foley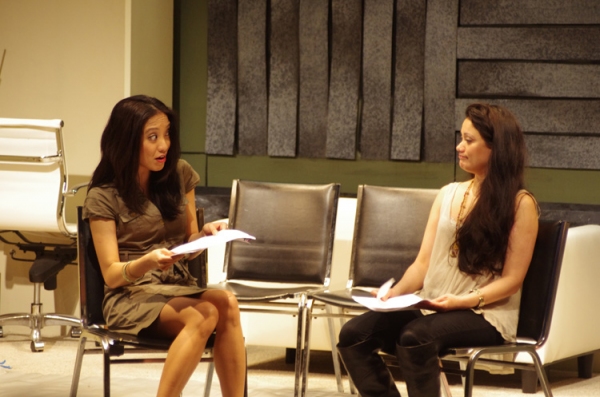 Jaygee Macapugay and Diane Phelan

Tony Vo and Andrew Eisenman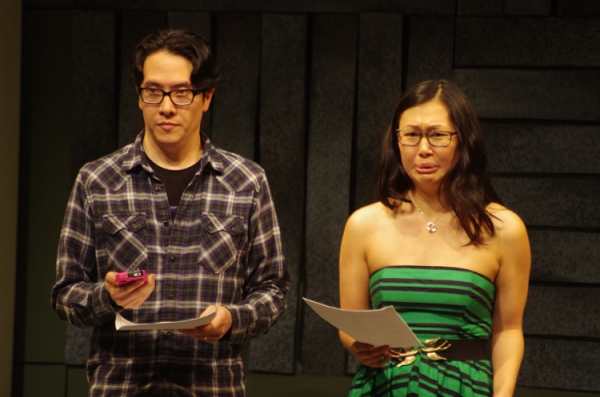 Matt Park and Cleo Gray

Leanne Cabrera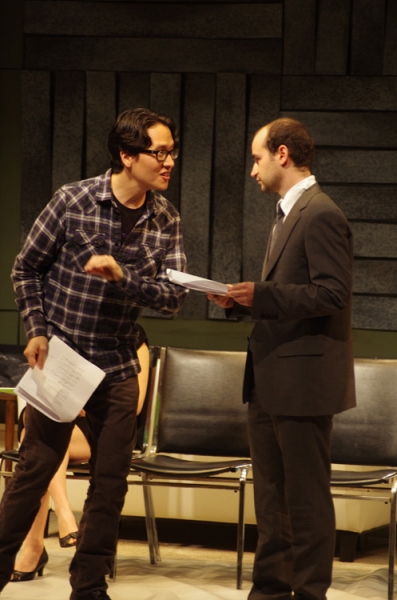 Matt Park and Ivano Pulito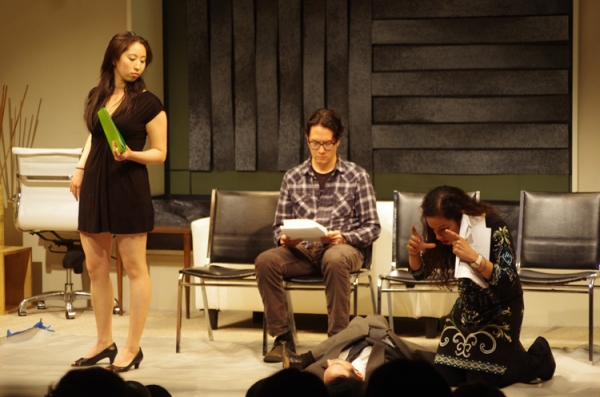 Josephine Huang, Matt Park, Ivano Pulito, and Sade Namei

Emily Kratter, Lillian Rodriguez, and Iliana Inocencio

Iliana Inocencio, Jen Kwok, and Lindsay Mack

Cleo Gray and Bobby Foley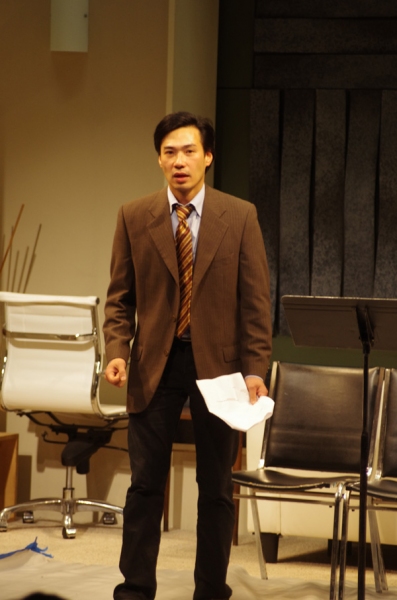 Grant Chang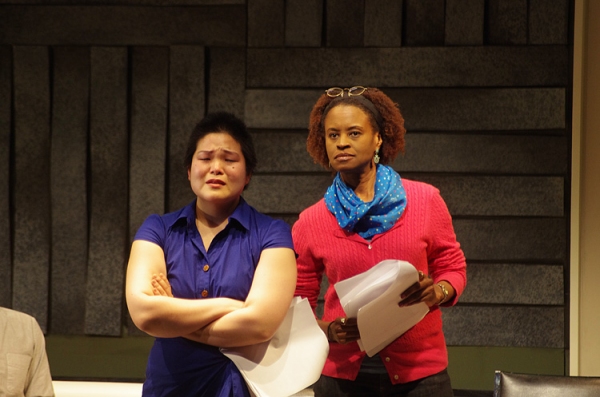 Holly Chou and Denise Rogers

Bonna Tek and Eugene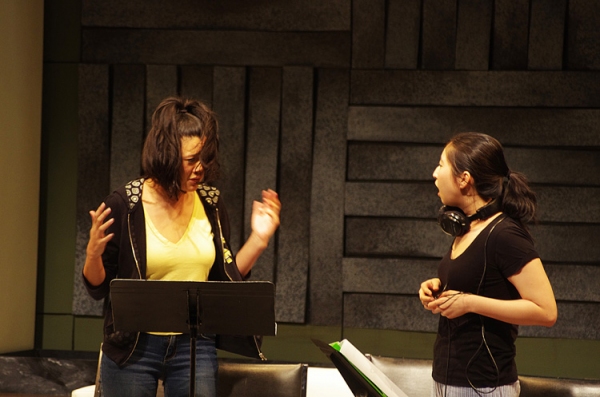 Satomi Blair and Josephine Huang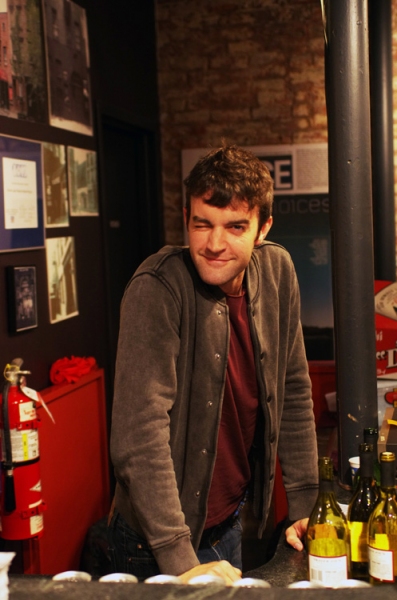 Ricky Dunlop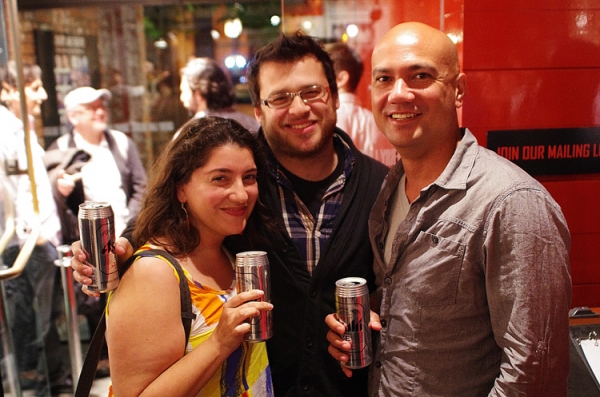 Sherri Kronfeld, Christopher Oscar Peña and Keola Simpson

Bobby Foley and Avi Saban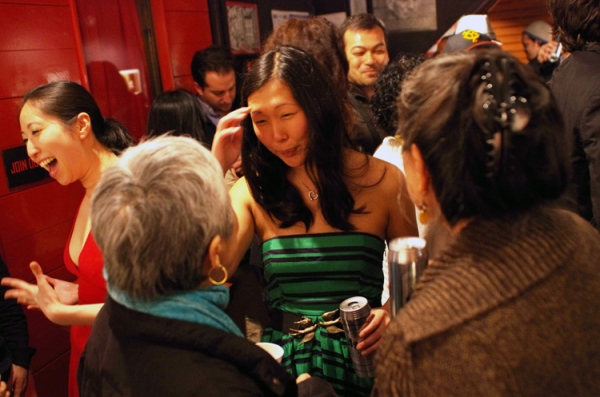 Josephine Huang and Cleo Gray

Grant Chang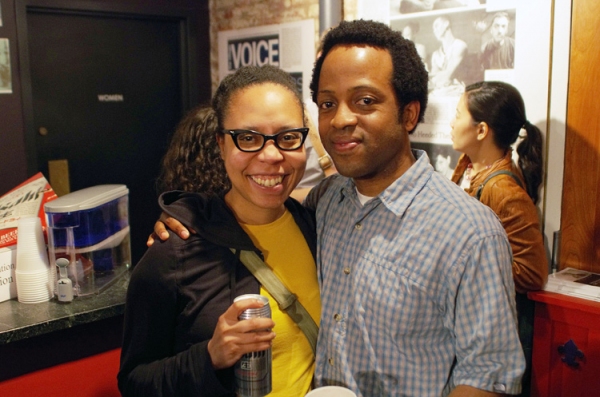 Donaldo Prescod

Bonna Tek, Nandita Shenoy and Eugene Oh

Featured BroadwayWorld Events
Check out these concerts...

More Hot Stories For You