Brandon Kalm and Krista Pioppi Among Company for NYTB's 2017 New Works Series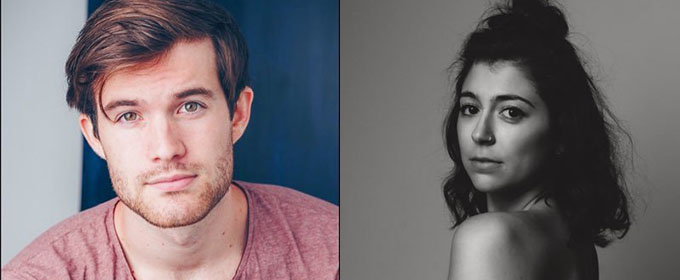 The tenth season of New York Theatre Barn's New Works Series launches on Monday, February 27, 2017 at The Cell with pre-premieres of two new musicals: For Tonight and The Brontës.
For Tonight, written by Whitney Rhodes, Shenelle Salcido and Spencer Williams, has been featured in Goodspeed's Festival of New Musicals, NYMF, Michigan State University's ?máGen program, and TheatreFest on the Isle of Man.
When their parents die of a mysterious illness in their small Welsh village, surviving siblings Thomas, Haydon, and Nettie are forced to fend for themselves. Unhappy with small town life, Haydon runs off to Liverpool where he meets a Romani woman, Mirela, who speaks to his wandering soul. This enchanting story, inspired by Williams' great-great-great grandfather's journals, is magically recounted by a band of Romani musicians. Through a riveting indie-rock/folk score, For Tonight explores prejudices, family relationships and the indelible power of home.
Joe Barros (Gigi, Cagney) directs, and the cast includes Drew Arisco, Alison Lea Bender, Sean Buhr, Adam Theodore Barry, Jordan J. Ford, Keri Rene Fuller, Michelle Beth Herman, Brandon Kalm (American Psycho), Deven Kolluri, Lori Lusted, Kelly McIntyre (A Night With Janis Joplin), Krista Pioppi (Lazarus), Blake Sheridan, and Zurin Villanueva (Shuffle Along).
The Brontës, developed by Theatre in Asylum, is conceived and created by Lucas Tahiruzzaman Syed, Sarah Ziegler and Katie Palmer.
"Literature cannot be the business of a woman's life." After receiving this crushing response from the poet laureate, Charlotte Brontë went on to write Jane Eyre, spearhead her sisters' writing careers, and break through a Victorian "glass ceiling." Literary history is forever grateful. So why did her family resent her and fall apart?
Ilana Ransom Toeplitz (Violet) directs, and the cast includes Carly Kincannon, Patricia Noonan (Death Takes A Holiday), Gilbert Sanchez, and Anne Wechsler.
Nancy Manocherian's The Cell presents New York Theatre Barn's New Works Series with presentations at 7pm and 9pm at The Cell, located at 338 West 23rd Street in New York City. Tickets are $20 in advance and $25 at the door, and can be purchased on New York Theatre Barn's website, www.nytheatrebarn.org.
New York Theatre Barn, a Manhattan based non-profit theatre company founded in 2007, incubates, develops, and produces new musicals that tell untold stories. Our stories are inspired by the lives of real people and actual events. These stories are challenging, diverse, and alternative. Theatre Barn's core programming is the New Works Series, which presents bi-monthly "pre-premieres" of new musicals in the Early Stages of development. With each installment, two new musicals are showcased before a live audience and a worldwide virtual audience. Since the series' inception, the company has presented more than 350 writers in more than 80 pre-premieres, and have amassed a catalogue of more than 750 videos with 600,000+ views on our YouTube channel.
Related Articles View More Off-Off-Broadway

Stories

Shows
More Hot Stories For You