Brandon Kalm Broadway and Theatre Credits
Bio:
Broadway: American Psycho. Public: Shakespeare in the Park: The Tempest. National/International Tour: American Idiot. TV/Film: "Z: The Beginning of Everything." Esper studio grad. Pace MT. Thank you Creative, Pat, Bryan, DBA, Fam, Odd. @brandonkalm
(read complete bio)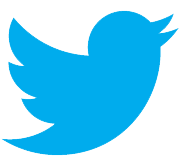 TWITTER WATCH
@BrandonKalm - 8/27/20 02:39pm Ever look through those tweet drafts and been like.. "wow. I'm glad I let that one sit in there" Tweet draft marination. Get into it.
@BrandonKalm - 6/3/20 01:25pm Standing and kneeling in solidarity. And I will continue to do so. Justice for George Floyd. Black Lives Matter. https://
MORE TWEETS
Latest News on Brandon Kalm
Bio:
Broadway: American Psycho. Public: Shakespeare in the Park: The Tempest. National/International Tour: American Idiot. TV/Film: "Z: The Beginning of Everything." Esper studio grad. Pace MT. Thank you Creative, Pat, Bryan, DBA, Fam, Odd. @brandonkalm
(read complete bio)
Latest News on Brandon Kalm
Stage Credits
  [Broadway]
Original Broadway Production, 2016
Performer (Swing) [Replacement]
Dr. Pomatter (Understudy) [Replacement]
Ogie (Understudy) [Replacement]
Earl (Understudy) [Replacement]
  [Broadway]
Original Broadway Production, 2016
Sean Bateman (Standby)
David Van Patten (Standby)
Craig McDermott (Standby)
Tim Price (Standby)
Luis Carruthers (Standby)
  [Off-Broadway]
Shakespeare in the Park Production, 2015
Ensemble
  [US Tour]
National Tour [Non-Equity], 2012
Ensemble
Stage


Performances
  [Broadway]
Original Broadway Production, 2016
Performer (Swing) [Replacement]
Dr. Pomatter (Understudy) [Replacement]
Ogie (Understudy) [Replacement]
Earl (Understudy) [Replacement]
  [Broadway]
Original Broadway Production, 2016
Sean Bateman (Standby)
David Van Patten (Standby)
Craig McDermott (Standby)
Tim Price (Standby)
Luis Carruthers (Standby)
  [Off-Broadway]
Shakespeare in the Park Production, 2015
Ensemble
  [US Tour]
National Tour [Non-Equity], 2012
Ensemble