Red Bull Theater's ARDEN OF FAVERSHAM & THE KNIGHT OF THE BURNING PESTLE to Open Off-Broadway This Spring
Arden of Faversham will begin performances Monday March 6th at the Lucille Lortel Theatre.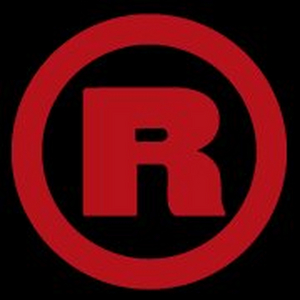 RED BULL THEATER has announced details of its two Off-Broadway productions, Arden of Faversham and The Knight of the Burning Pestle opening this Spring at the newly renovated Lucille Lortel Theatre. Tickets to both productions go on sale today.
"How magnificent for all of us at Red Bull Theater to be returning to the Lortel this spring with two full Off-Broadway productions! We're excited to invite audiences to experience two unique plays from the heart of our mission to revitalize the classics. First up, I'm very excited to be directing Arden of Faversham, an Elizabethan thriller often attributed to Shakespeare. And we couldn't be happier to be partnering with Fiasco Theater for The Knight of the Burning Pestle. It's a play about the power of improvisation and Fiasco is known for its ensemble-driven work and joyful creativity. This play seems to have been written for their unique talents--400 years before they were founded. As Red Bull Theater approaches twenty years since our founding, we couldn't be more grateful to all the artists who make our work possible. And it's a real joy to invite our audiences to join us as we bring these plays to life," said Mr. Berger.

Arden of Faversham, a true crime thriller adapted by Jeffrey Hatcher & Kathryn Walat, directed by Jesse Berger, will begin performances Monday March 6th at the Lucille Lortel Theatre (121 Christopher Street between Bleecker and Hudson Streets). Opening Night is set for Thursday March 16th. This strictly-limited four-week engagement will continue through Saturday April 1st only.

"Arden of Faversham is one of the English-speaking theater's first true-crime stories. Darkly comic-with a shocking ending-it's Macbeth meets Double Indemnity meets Fargo. And it features one of the strongest and most mercurial female protagonists in Elizabethan drama, whose wit and passions drive the action. This play has been on my 'must-do' list for years, and I'm thrilled to finally have an opportunity to tackle it, especially in a crackling new adaptation by Jeffrey Hatcher and Kathryn Walat. Their work heightens the thrills, sharpens the laughs, and deepens the passions of the original, enlivening the ways in which this rarely-produced classic speaks - playfully and powerfully - to today's audiences," added Mr. Berger.

It's Valentine's Day and Alice Arden wants her husband dead. He's come into money and all she can think about is her lover, Mosby. So, the pair enter into a pact to murder Arden and engage a cluster of killers to do the deed. If only they weren't so spectacularly inept. Inspired by actual events, this sexy thriller of unknown authorship - some say, Shakespeare - is a bloody, darkly comic Elizabethan noir.

"Printed in 1592 with no authorial attribution, Arden of Faversham has long been seen as the most famous anonymous play from the Elizabethan era, explains scholar Tanya Pollard. "In recent years, however, its authorship has become a topic of heated critical debate. Scholars have generally agreed that the play was written collaboratively, as was typical of early modern drama in general and especially at the time of Arden's composition. New work with computational stylistic analysis has supported a growing consensus that the play was written by two authors: one possibly Thomas Watson, and the other, responsible for many of the play's middle scenes, William Shakespeare. If Shakespeare contributed to Arden, as seems increasingly likely, it would be one of the earliest plays in which he had a hand - possibly the earliest. As such, it introduces suggestive details about his early artistic development. In particular, its unusually substantial and complex female leading role offers a haunting pre-history for later Shakespearean creations such as Rosalind, Lady Macbeth, and Cleopatra. This production compounds the play's collaborative voices with two newer additions: Jeffrey Hatcher and Kathryn Walat."

Arden of Faversham will include scenic design by Christopher Swader & Justin Swader (Seven Deadly Sins - Tectonic Theater Project; Seize the King, Antigone, The Bacchae - Classical Theatre of Harlem; Last Stop on Market Street - Atlantic Theater; The 7½ Mysteries of Toulouse McLane - Park Avenue Armory). Mika Eubanks will design costumes (Fires in the Mirror - Baltimore Center Stage/Long Wharf Theatre; Twelfth Night, Seize the King - Classical Theatre of Harlem; Twelfth Night - Yale Rep; Broadway: A Strange Loop - assistant). Reza Behjat will provide lighting design (Good Enemy - Audible Theater; Wish You Were Here - Playwrights Horizons; The Vagrant Trilogy - Public Theater; Out of Time - NAATCO/Public Theater; Henry VI - NAATCO; English - Atlantic Theater/Roundabout). Greg Pliska will compose music and provide sound design (RBT: The Alchemist, The Government Inspector, The School for Scandal, Pericles; Broadway: Sylvia; off-Broadway: Trevor). Casting will be announced shortly.

The Knight of the Burning Pestle by Francis Beaumont, presented in association with Fiasco Theater, will begin performances Monday April 17th at the Lucille Lortel Theatre (121 Christopher Street between Bleecker and Hudson Streets). Opening Night is set for Thursday April 27th. This limited engagement will continue through Saturday May 13th only.

Jessie Austrian, Co-Artistic Director of Fiasco Theater says, "Fiasco is thrilled to partner with Red Bull Theater on Pestle this spring - a show that celebrates the spirit of collaboration, improvisation, ingenuity, and thinking-outside-the-box that theater can achieve. This collaboration allows us to both bring this delightful and surprising show to audiences while making our core value of sustainability primary to the creation of work. By sharing and reusing physical resources with Arden of Faversham, we are creating a process (and budget) that considers the production's impact on the earth, air, land, water, and people around it."
The Knight of the Burning Pestle is a joyful celebration of the universal capacity to improvise. This delightful Elizabethan comedy is a rough and rowdy romp. As a group of players gather to present a play about the elopement of star-crossed lovers, they are abruptly interrupted by a grocer and his wife. They have a different kind of play in mind-an outrageous hero's quest of derring-do...The Knight of the Burning Pestle. And they know just the fellow to star-their apprentice, Rafe. This new subplot-invented on the fly-takes over the stage in surprising and disruptive ways. Everyone shares in the triumph of love and the singular, anything-can-happen adventure that is live theater.

Fiasco Theater company members Noah Brody and Emily Young will direct the production. Yvonne Miranda (costume design) will join the creative team of Christopher Swader & Justin Swader (scenic design), and Reza Behjat (lighting design). Miranda's credits include designs at Milwaukee Repertory Theatre, Cincinnati Playhouse, Woolly Mammoth Theatre, Baltimore Center Stage, Oregon Shakespeare Festival, Dallas Theatre Center. Casting will be announced shortly.

Tickets for both Arden of Faversham and The Knight of the Burning Pestle are now on sale. Tickets are $75 - $110. Discounts are available for groups. To purchase tickets visit RedBullTheater.com, call 212/343-7394, or visit the Lortel box office.

COVID Protocols
Vaccinations and boosters are strongly recommended but not required. If requested, patrons should be prepared to wear a mask for the duration of their visit, beginning from their arrival on site, except when actively eating or drinking. Thank you for helping keep everyone safe! Masks are required for Monday evening and Saturday matinee performances.

These two productions are made possible through special arrangement with THE Lucille Lortel THEATRE FOUNDATION. For the calendar of all upcoming activities, a history of the theater, and more, please visit www.lortel.org.

For more information about any of Red Bull Theater's programs, visit www.RedBullTheater.com.

ABOUT RED BULL THEATER
Red Bull Theater, hailed as "the city's gutsiest classical theater" by Time Out New York, brings rarely seen classic plays to dynamic new life for contemporary audiences, uniting a respect for tradition with a modern sensibility. Named for the rowdy Jacobean playhouse that illegally performed plays in England during the years of Puritan rule, Red Bull Theater is New York City's home for dynamic performances of great plays that stand the test of time. With the Jacobean plays of Shakespeare and his contemporaries as its cornerstone, the company also produces new works that are in conversation with the classics. A home for artists, scholars, and students, Red Bull Theater delights and engages the intellect and imagination of audiences, and strives to make its work accessible, diverse, and welcoming to all. We value and practice inclusiveness, equity, and diversity in all of our activities, and are committed to antiracist action. Red Bull Theater believes in the power of great classic stories and plays of heightened language to deepen our understanding of the human condition, in the special ability of live theater to create unique, collective experiences, and in the timeless capacity of classical theater to illuminate the events of our times. Variety agreed, hailing Red Bull's work as: "Proof that classical theater can still be surprising after hundreds of years."

Since its debut in 2003 with a production of Shakespeare's Pericles starring Daniel Breaker, Red Bull Theater has served adventurous theatergoers with Off-Broadway productions, Revelation Readings, and the annual Short New Play Festival. The company also offers outreach programs including Shakespeare in Schools bringing professional actors and teaching artists into public school classrooms; Bull Sessions, free post-play discussions with top scholars; and Classical Acting Intensives led by veteran theater professionals. During the pandemic, Red Bull created several new and ongoing programs to serve audiences and artists with our mission: RemarkaBULL Podversations, Online Readings, Seminars, and more.

"The classics-shaking Red Bull Theater," as Time Out NY has called it, has presented 20 Off-Broadway productions and nearly 200 Revelation Readings of rarely seen classics, serving a community of more than 5,000 artists and providing quality artistic programming to an audience of over 65,000. The company's unique programming has received ongoing critical acclaim and has been recognized with Lortel, Drama Desk, Drama League, Callaway, Off-Broadway Alliance, and OBIE nominations and Awards.

ABOUT FIASCO THEATER
Fiasco Theater is an ensemble that creates dynamic, joyful, actor-driven theater, and offers affordable training for emerging artists. Fiasco believes the performer, the text, and the audience's imagination are the primary elements required to create great theater. They have recently presented work through three development series - Open Your Ears, Some Of Its Parts, and Without A Net, and offered digital access ticketing to their fall 2021 Without A Net production of Imogen Says Nothing. Fiasco's most recent full production, Stephen Sondheim and George Furth's Merrily We Roll Along, was presented through their residency at Roundabout Theatre Company and was nominated for Drama Desk and Off-Broadway Alliance awards. The Fiasco Conservatory training program, which offers 15 emerging artists the chance to train full-time in text, clown, movement, and more with the company's members and associated artists, is a living and growing program. Beginning in 2019 with a 6 Week program, the Conservatory was most recently offered in the spring of 2022 as a 9 Week initiative, and it will continue to expand in years ahead. Fiasco also frequently offers free training programs, workshops, masterclasses, and more, and mentors alumni around the country.

ABOUT THE PLAYWRIGHTS
Francis Beaumont was born in Leicestershire in 1584 and moved to London to enter Inner Temple in 1600. While studying to be a lawyer, Beaumont published the erotic poem Salmacis and Hermaphroditus (1602), but soon turned his hand to the stage. A friend and acolyte of Ben Jonson (for whose Volpone he wrote commendatory verse), he went on to form one of the most famous playwriting partnerships in English literary history with John Fletcher. The pair collaborated on a series of plays for The King's Men (Shakespeare's company), which were performed at The Globe, The Blackfriars, and the court of James I. Yet it is the solo-authored The Knight of the Burning Pestle, apparently a flop on its first performance by the Children of the Revels at Blackfriars in 1607, upon which Beaumont's reputation as a playwright rests. Beaumont left London around 1613, and died in 1616, the same year as Shakespeare.

Jeffrey Hatcher's work was last presented by Red Bull Theater in 2021 with the acclaimed romp The Alchemist and in 2017 with his hit version of inane corruption à la Gogol, The Government Inspector. His Broadway credits include Never Gonna Dance (book). Off-Broadway credits include Three Viewings and A Picasso at Manhattan Theatre Club; Scotland Road and The Turn of the Screw at Primary Stages; Tuesdays with Morrie (with Mitch Albom) at the Minetta Lane; Murder by Poe, The Turn of the Screw, and The Spy at The Acting Company; and Neddy at American Place. Other credits include Compleat Female Stage Beauty, Mrs. Mannerly, Murderers, Mercy of a Storm, Smash, Korczak's Children, To Fool the Eye, Confederacy of Dunces, The Critic, Dr. Jekyll and Mr. Hyde, and others at The Guthrie, Old Globe, Yale Rep, The Geffen, Seattle Rep, Cincinnati Playhouse, Cleveland Playhouse, South Coast Rep, Arizona Theater Company, San Jose Rep, The Empty Space, Indiana Rep, Children's Theater Company, History Theater, Madison Rep, Intiman, Illusion, Denver Center, Oregon Shakespeare Festival, Alabama Shakespeare Festival, Milwaukee Rep, Repertory Theater of St. Louis, Actors Theater of Louisville, Philadelphia Theater Company, Huntington, Shakespeare Theatre (D.C.), Asolo, City Theater, Studio Arena and dozens more in the U.S. and abroad. Film and television credits include Stage Beauty, Casanova, The Duchess, Mr. Holmes, and episodes of "Columbo" and "The Mentalist." Grants/awards: NEA, TCG, Lila Wallace Fund, Rosenthal New Play Prize, Frankel Award, Charles MacArthur Fellowship Award, McKnight Foundation, Jerome Foundation, Barrymore Award Best New Play, and IVEY Award Best New Play. He is a member and/or alumnus of The Playwrights Center, the Dramatists Guild, the Writers Guild, and New Dramatists.

Kathryn Walat is a playwright and opera librettist. Her play Creation, developed at The O'Neill,premiered at the Theatre @ Boston Court and was nominated for a LA Stage Alliance Ovation Award for Playwriting. Her Victoria Martin: Math Team Queen premiered Off-Broadway at WP and was published in New Playwrights: The Best Plays of 2007. Her Bleeding Kansas premiered at the Hangar Theatre and received a Francesca Primus Citation (American Theatre Critics Association). Other plays include See Bat Fly (Kilroy's List; Brown/Trinity Playwrights Rep), Ancient Gods of the Backwoods (New Georges' Germ Project), Know Dog (Salvage Vanguard), Johnny Hong Kong (Perishable Theatre), and On the Road (Actors' Theatre of Louisville/Anthology Project). Her work as an opera librettist includes Paul's Case (PROTOTYPE, Pittsburgh Opera) with composer Gregory Spears, named in New Yorker magazine's Ten Notable Performances for 2014; its recording from National Sawdust Tracks was named in Opera News' Five Best New Works of 2019. The Echo Drift was commissioned and produced by Beth Morrison Projects, HERE, and American Opera Projects, and premiered at PROTOTYPE Festival. She is an affiliated artist with New Georges and the Playwrights' Center, and an associate professor and resident playwright at SUNY Albany. BA, Brown University; MFA, David Geffen School of Drama at Yale.

ABOUT THE DIRECTORS
Jesse Berger has directed Pericles, The Revenger's Tragedy, Edward the Second, Women Beware Women, The Duchess of Malfi, The Witch of Edmonton, The Maids, Volpone, Loot, 'Tis Pity She's a Whore, The Changeling, The Government Inspector and The Alchemist since founding Red Bull Theater in 2003. Jesse has also directed across the country at Denver Center (Richard III), The Old Globe (Othello), Pittsburgh Public Theatre (Venus in Fur, Circle Mirror Transformation, An Iliad, A Number, I Am My Own Wife, The Laramie Project), PlayMakers Rep (An Iliad), Barrington Stage (Absurd Person Singular, Sleuth), Great Lakes Theater Festival, Dorset Theatre Festival, Washington Shakespeare Company, and the Utah, Idaho, and St. Louis Shakespeare Festivals, among others. Helen Hayes Award for Outstanding Direction (Marat/Sade), Drama League and Lucille Lortel Award nominations for Outstanding Revival (The Maids); SDC Callaway Award nominations for Excellence in Directing (The Government Inspector, The Witch of Edmonton, 'Tis Pity She's a Whore), OBIE Award for Outstanding Direction (The Government Inspector).

Noah Brody is an actor, director, teacher, and writer, and is co-artistic director of Fiasco Theater. For Fiasco he has directed Merrily We Roll Along (Roundabout). He co-directed and acted in Fiasco's productions of Into the Woods (McCarter, Old Globe, Roundabout, Menier Chocolate Factory), The Imaginary Invalid (Old Globe), Measure for Measure (New Victory, Long Wharf), Twelfth Night (Classic Stage Co.), and Cymbeline (TFANA, Barrow St. Theatre). For Fiasco he has also appeared in Fiasco's production of Two Gentlemen of Verona (Folger Theatre, TFANA) and co-directed the national tour of Fiasco's production of Into the Woods. As a writer, he co-conceived the new musical Pleasure Never Lies with Marshall Hagins; is currently co-creating a musical adaptation of My Antonia with Jessie Austrian and the Kilbanes and a stage adaptation of Bartleby the Scrivener with Paul L. Coffey.

Emily Young is an actor, musician, writer, director and educator. She is one of Fiasco Theater's original company members. For Fiasco: Queen/Belaria, Cymbeline; Little Red Riding Hood/Rapunzel, Into the Woods; Isabella/Mistress Overdone, Measure for Measure; Sylvia/Lucetta, Two Gentlemen of Verona; Toinette, Imaginary Invalid; Viola, Twelfth Night; Gussie, Merrily We Roll Along; Broadway: How I Learned to Drive u/s, Bloody Bloody Andrew Jackson; Off-Broadway: The Servant of Two Masters, Romeo and Juliet, Colorado. Regional: Trinity Repertory Company, Folger Theater, McCarter Theater, Old Globe, North Carolina Shakespeare Festival, Illinois Shakespeare Festival. As a director: Spring Awakening at Ohio Northern University, Fiasco readings, The Lucky Chance, Sight Unseen. TV/Film: Living With Yourself, The Knick, God of Love.