Photo Flash: In Rehearsal with the Cast of FRECKLEFACE STRAWBERRY, Coming to NYC and NJ
Performances of Freckleface Strawberry The Musical run Saturday, June 8th at the George Street Playhouse and Saturday, June 15th at the Alexander Kasser Theater, at 11 AM and 2 PM. Off-Broadway performances will be held at the 47th Street Theater on June 12th and 13th at 6 PM. BroadwayWorld has a sneak peek at the cast in rehearsal below!
Freckleface Strawberry was just like every other girl - except she had bright red hair and something worse... freckles! This upbeat children's musical, based on the beloved New York Times Best Selling book by Julianne Moore, teaches a wonderful lesson abouT Loving the skin you are in. With an inspiring story, contemporary score, and energetic choreography by Nickelodeon's Lane Napper - Freckleface Strawberry is a treat for all ages!
The principle cast features Alexandra Cseke (The Grinch) as Strawberry, Zachary Mackiewicz (Mary Poppins) as Jake/Fredo Freckle, Scarlett Diaz (Shrek) as the Ballet Girl, Deedee Mann as Mother/Teacher, Gabriella Baldacchino as Emily, Andrew DiTusa as Danny/Frankie Freckle, Alexa Kerner (Shrek) as Jane, Joshua Price as Harry, Zachary Brod (Off-Broadway Pippi Longstocking) as Don Fontaine, Presley Ryan as Baby Brother and Cassidy Hagel (Billy Elliot) as Francine Freckle.
Dancers include Brandon Borkowsky, Darian Dalcortivo, John D'Onofrio (ICONic Boyz), Cassidy Hagel, Ireland Horan, Brianna Maida, Roxanne Potes, Ashley Rossi, Jaylah Springer, Molly Weidmaier, Sasha Zitofsky (Radio City Christmas Spectacular) and Daniella Zunic.
Produced by Kids of the Arts, Freckleface Strawberry has music and lyrics by Garry Kupper and book by Kupper and Rose Caiola. Directed by Laura Luc, with music direction by Sinai Tabak.
Tickets start at $15 and are available online at www.FrecklefaceMusical.com.


Cast of FRECKLEFACE STRAWBERRY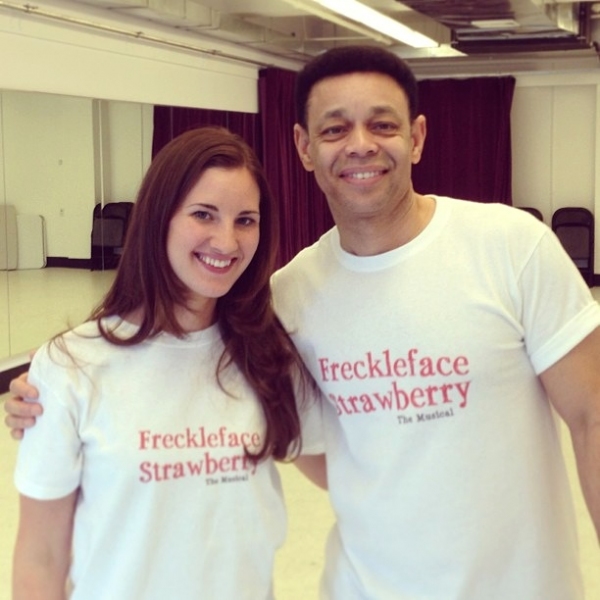 Laura Luc and Lane Napper

Alexandra Cseke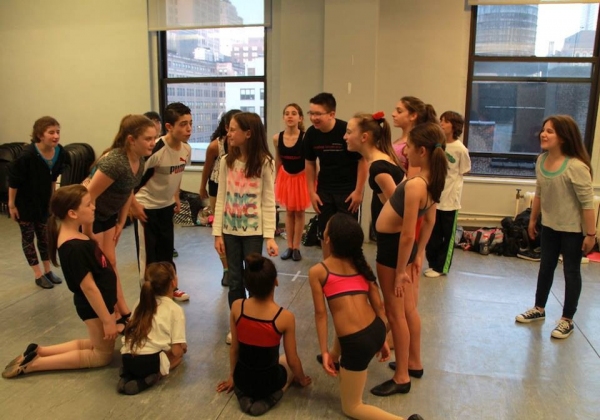 Cast of FRECKLEFACE STRAWBERRY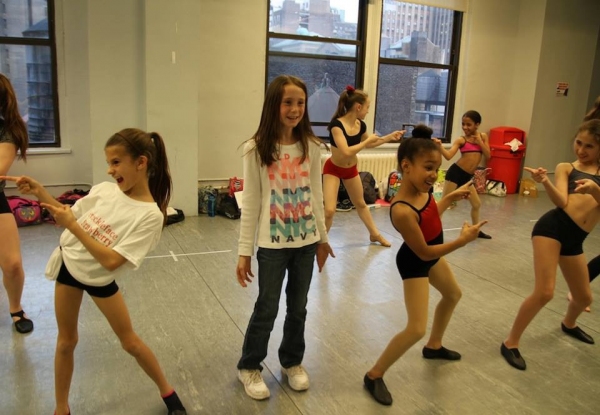 Cast of FRECKLEFACE STRAWBERRY

Cast of FRECKLEFACE STRAWBERRY