BWW Interview: Martin Moran Returns with THE TRICKY PART at The Barrow Group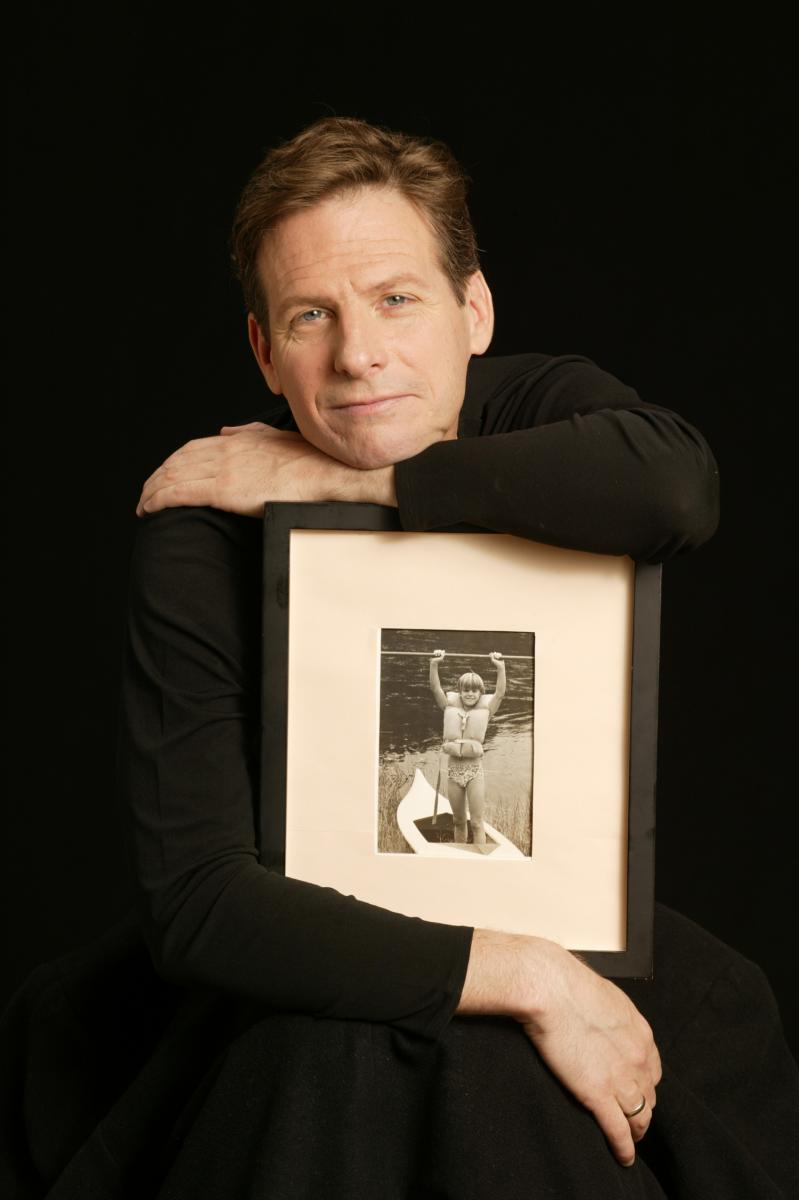 Fresh off of his run in Wicked as Doctor Dillamond, Martin Moran returns to the stage with an encore production of his one man show The Tricky Part.
Between the ages of twelve and fifteen, Moran had a sexual relationship with an older man, a counselor he'd met at a Catholic boys' camp. Almost thirty years later, at the age of forty-two, Moran set out to find and face his abuser. The Tricky Part tells the story of this relationship and its complex effect on the man Moran became. Told with startling candor and disarming humor, The Tricky Part carries audiences to the heart of a paradox-that what we think of as damage may be the very thing that gives rise to transformation, even grace.
Moran took a moment to discuss the project with BroadwayWorld.
What was the development process like for this piece?
The writing began as a quiet imperative, felt deeply private. Almost journal like. Overtime, I believed it might only be a book because the subject matter felt too personal for the stage. But as the questions grew and the story came into focus, and as Seth Barrish, the brilliant theater director, urged me on, I trusted that it could also be a compelling piece for the theater. It was a slow process, eight years in the making.
How did you go about getting feedback on the show and what's been the most eye-opening response?
We got feedback by doing many, many performances and checking in with our often small audiences. We started this process at The Barrow Group and then at The Sundance Theater lab and in other regional theaters before opening Off-Broadway.
What most surprised me was how my specific story could be experienced so universally. The central human question of forgiveness rings deeply in endlessly varied ways in most everyone. This was a surprise of sorts. And a great joy too. The intimacy of shared experiences.
Is it challenging or is it more cathartic to tell a story that is so deeply personal?
It was very challenging at first because it felt so exposing and I experienced a lot of fear and shame. But the amazing thing about telling is how the story you think is all yours becomes more and more simply a human story. With human questions. How do we get over what happened? How do we find true love for ourselves and for others? What is grace? Engaging in these questions is challenging and yes, deeply cathartic.
What made you decide to make this a one man show versus a narrative piece?
Well it does exist as a memoir with the same title, published by Beacon Press. So it's not an either or. It exists in the world as an eighty minute monologue as well as a full length book. Seth Barrish helped me see that the story could exist in a concise theatrical form, a live event where we could experience a kind of epiphany together in a room.
What made you ready to tell this story and did it continue to help bring you closure?
I think what made me feel ready was trusting that the story had a job to do. That it could be of service - shed some light and/or release some healing energy around a truly thorny subject. I saw that the story wasn't really about me but about complexity. The complexity of right and wrong and sex and power, abuse and forgiveness. The whole endeavor has brought to me a kind of peace. An ability to be released from the past and to live more in the present. That's the joy that can come from telling our stories. Not with the intent to find blame, but to enter into the adventure of inquiry.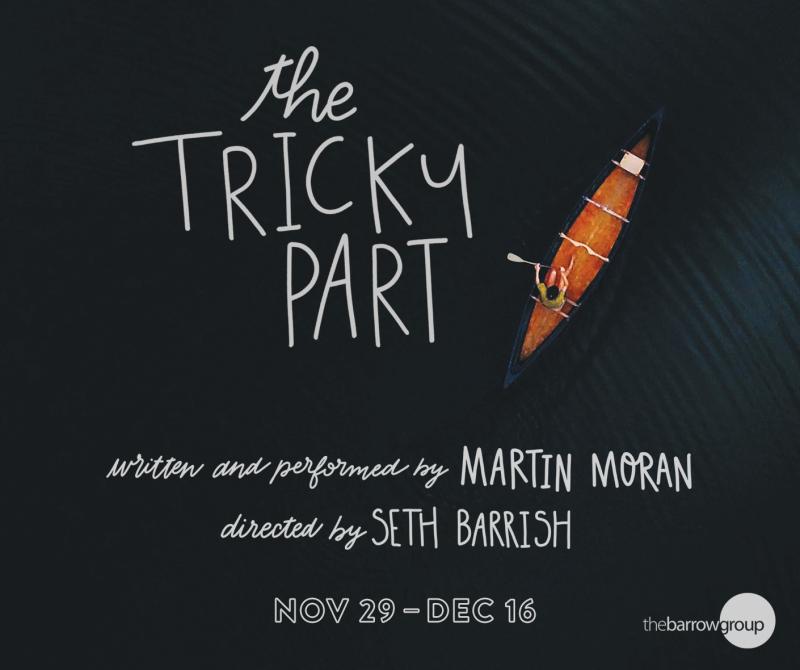 The Tricky Part runs November 29 through December 16 at The Barrow Group (312 West 36th St) . For tickets and more information visit The Barrow Group here.
Related Articles