Photo Flash: Meet Cast & Creative Team of THE RENDEZVOUS at ZADT
Zeiders American Dream Theater presents, The Rendezvous, written by Manoli Kouremetis. Directed by Kat Martin, the staged reading of Kouremetis' new play runs for three performances only. The Rendezvous plays from February 26-28, 2016. BroadwayWorld has a sneak peek at the Meet and Greet and first rehearsal.
Molly Vessig has left her NYC flat and returned to her small town Kentucky home after failing to write a follow up to her first novel. Now teaching at her alma mater, she is forced to reassess her life while serving detention with an odd boy who turns out to be a fan of her work. Together, she and her student challenge one another to accept their situation and face their fears.
The Rendezvous stars Jeannette Rainey (Molly Vessig), Dale Van Slyke (Brendon Caudle), Rona Hyman (Gayle), MaryLou Mahlman (Carol) and Garney Johnson (Don).
Performances are Friday and Saturday at 8pm and Sunday at 2pm. Zeiders American Dream Theater is located at 4573 Bank Street in Virginia Beach, VA.
Tickets can be purchased online at www.AmericanDreamTheater.org
Photo Credit: Alexander Kypros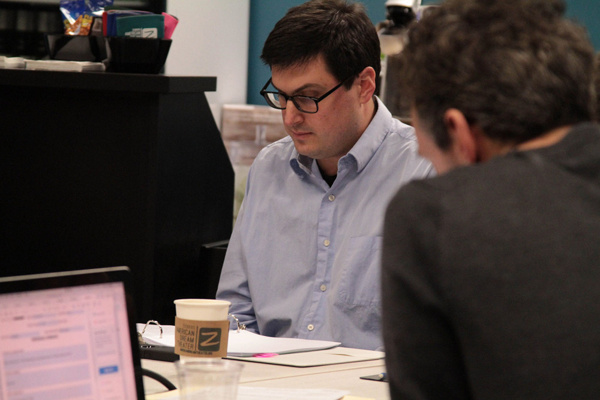 Manoli Kouremetis (Playwright)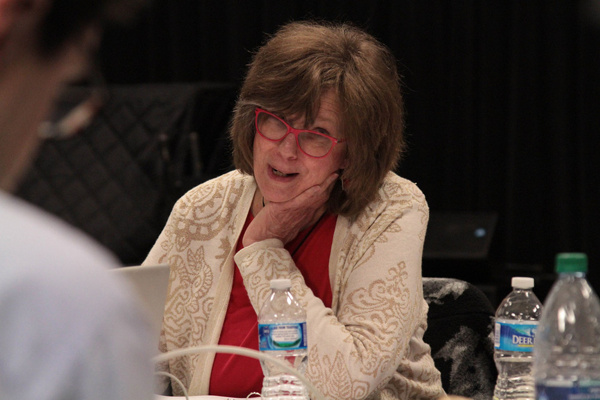 MaryLou Mahlman (Carol)

Kat Martin (Director) talks with the cast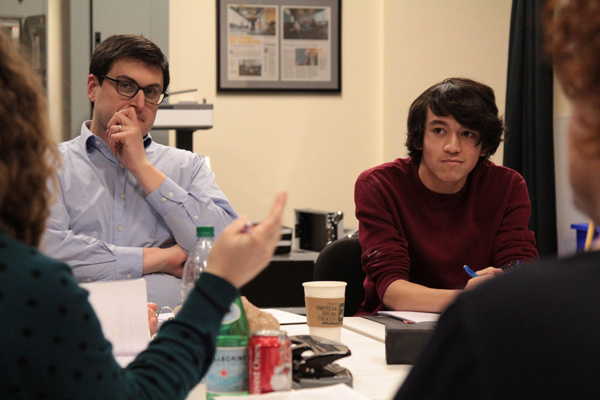 Manoli Kouremetis (playwright) and Dale Van Slyke (Brendon)

Jeannette Rainey (Molly)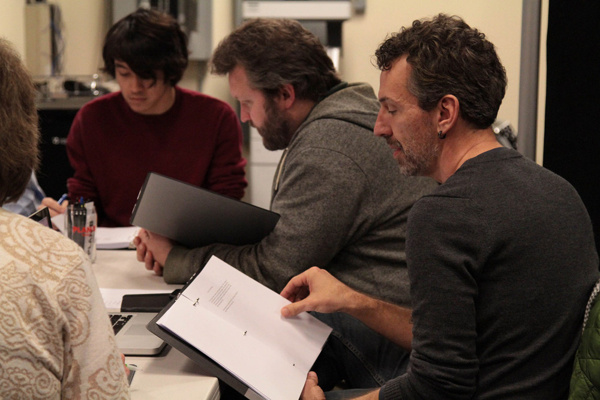 Dale Van Slyke (Brendon), Garney Johnson (Don) and Artistic Director, Bart Kuebler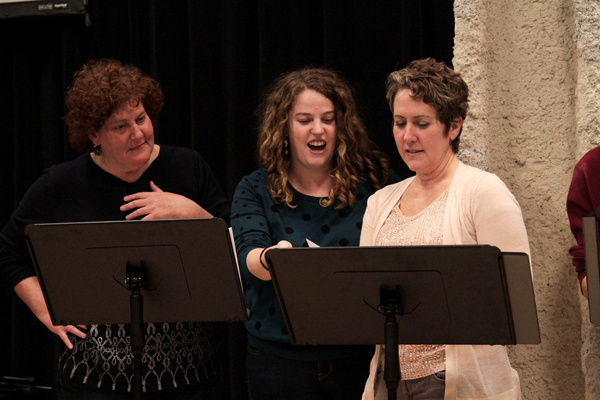 Kat Martin (director) talks with Rona Hyman (left) and Jeannette Rainey (right)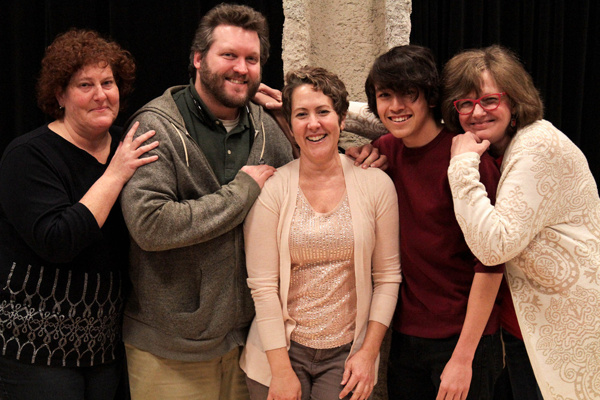 The Rendezvous Cast: Rona Hyman, Garney Johnson, Jeannette Rainey, Dale Van Slyke, and MaryLou Mahlman
---
Join Team BroadwayWorld
Are you an avid theatergoer in Central Virginia? We're looking for people like you to share your thoughts and insights with our readers. Team BroadwayWorld members get access to shows to review, conduct interviews with artists, and the opportunity to meet and network with fellow theatre lovers and arts workers.
Interested? Learn more here.
---