Southern Rep Theatre Announces Cast & Details For ECLIPSED By Danai Gurira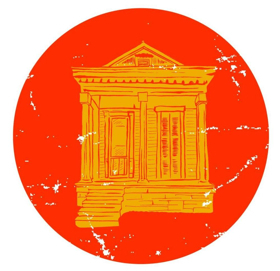 Southern Rep Theatre announces casting details and performance schedule for a limited engagement of ECLIPSED, Danai Gurira's award-winning play about five women during the Second Liberian Civil War. The production, part of Southern Rep's 2017-18 season in residence at Loyola University's Department of Theatre Arts and Dance, runs April 18 - May 6, 2018 in Marquette Theatre.
ECLIPSED is a delicately drawn portrait of the captive wives of a rebel officer in Liberia in 2003. Each one works to find her own way to survive and her place within their tenuous community as the war draws to a close and an uncertain future awaits them. Gurira's play celebrates their strength, resourcefulness, and humor within an unflinching examination of the human toll of the conflict.
Danai Gurira - best known for her high-profile roles as an actor in Black Panther (playing Okoye) and "The Walking Dead" (Michonne) - is also a prolific writer, whose plays include FAMILIAR (Yale Rep, Playwrights Horizons) and THE CONVERT (Goodman Theatre). Born in Grinnell, Iowa, her family moved to Zimbabwe when she was a child, and she returned to the United States for college. The self-proclaimed "Zimerican" artist said in a 2016 interview with PBS, "Moving here really did strike in me the desire to tell the African story on American soil. The stories about Africans always somehow miraculously had a Western protagonist. And I was, like, wow, do we not merit our own ability to tell our own stories? So, I started to write plays that literally was like, if you come into this theater, you are going to sit down and you're going to spend two hours or so with an African woman and you're going to get to know her. You are going to see a full person."
Originally written in 2009, ECLIPSED was produced off-Broadway at The Public Theater in 2013 and transferred to a successful Broadway run, where it was the first Broadway production with an all-black and female cast, playwright, and director. It received critical acclaim and was nominated for five Tony Awards, including Best Play. Lupita Nyong'o played the central role of The Girl.
Producing Artistic Director Aimée Hayes says, "I was profoundly moved by ECLIPSED when I saw it at The Public Theater and knew that I wanted Southern Rep to produce this play. The powerful women I saw on stage reminded me of the incredible black women we know in New Orleans - the politicians, business owners, teachers, and leaders who have shaped our city. I hope this incredible story helps to inspire not only the fantastic women of our city but also anyone who has survived and thrived amidst adversity."
In Southern Rep's production, the cast both includes American-born and African-born women. Valentina Imokhai, Idella Johnson, Sarah Nansubuga, LaSharron Purvis, and Lauren E. Turner make up the ensemble. The director is Malika Oyetimein, a graduate of the renowned MFA program at University of Washington School of Drama.
Tickets for ECLIPSED are on sale now at southernrep.com or 504-522-6545.
Related Articles View More New Orleans

Stories

Shows
More Hot Stories For You