Photos: 'Steel Magnolias' at Paper Mill
Paper Mill Playhouse's production of Steel Magnolias began at their Millburn Theatre on Wednesday, March 5; to officially open Sunday March 9 at 7:30PM with performances through April 6.
The cast of Steel Magnolias stars Kelly Bishop as Clairee, Charlotte Booker as Truvy, Beth Fowler as Ouiser, Monique Fowler as M'Lynn, Kelly Sullivan as Shelby and Kate Wetherhead as Annelle.
"The quintessential story of friendship, Steel Magnolias serves up a slice of life in Louisiana that's as warm and comforting as sweet potato pie.  In the haven of Truvy's beauty salon, six very different women come together to share their secrets and bare their souls, throwing in a little neighborly gossip for good measure.  From weddings to divorces, babies to funerals, new beginnings to happy endings, they weather every event in their lives en masse with grace, determination, and perfectly coifed hair. When tragedy strikes, it is in the familiar comfort of Truvy's salon where they seek the solace and support that carries them through.  Robert Harling's enduring comedy is a heart-felt celebration of love, loyalty, and the bonds of sisterhood."
The performance schedule for the 2007-2008 season at Paper Mill Playhouse is: Wednesdays at 7:30PM, Thursdays at 2PM & 7:30PM, Fridays at 8PM, Saturdays at 2PM & 8PM and Sundays at 2PM & 7:30PM. 
Tickets range $25-$92. Tickets may be purchased by calling 973-376-4343, or at the Paper Mill Box Office on Brookside Drive in Millburn, or online at www.papermill.org. Visa, MasterCard, Discover and American Express accepted.
Photos by Gerry Goodstein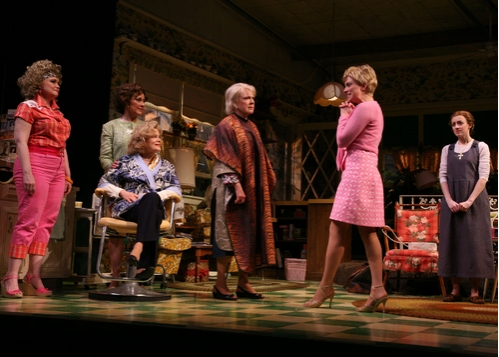 From Left to Right, Charlotte Booker (Truvy Jones), Kelly Bishop (Clairee Belcher), Monique Fowler (M'Lynn Eatenton), Beth Fowler (Ouiser Boudreaux), Kelly Sullivan (Shelby Eatenton-Latcherie) and Kate Wetherhead (Annelle Dupuy-Desoto)

From Left to Right, Charlotte Booker (Truvy Jones), Beth Fowler (Ouiser Boudreaux), Kelly Sullivan (Shelby Eatenton-Latcherie), Kelly Bishop (Clairee Belcher) and Kate Wetherhead (Annelle Dupuy-Desoto)

From Left to Right, Kelly Sullivan (Shelby Eatenton-Latcherie), Kate Wetherhead (Annelle Dupuy-Desoto) and Charlotte Booker (Truvy Jones)

From Left to Right, Beth Fowler (Ouiser Boudreaux) and Kelly Bishop (Clairee Belcher)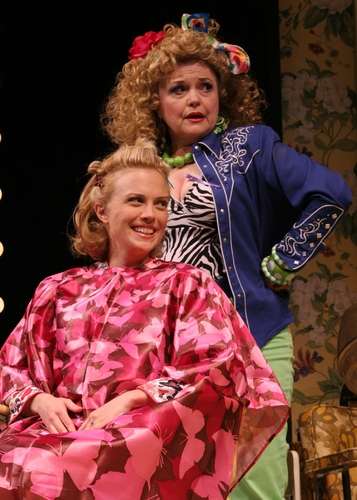 From Left to Right, Kelly Sullivan (Shelby Eatenton-Latcherie) and Charlotte Booker (Truvy Jones)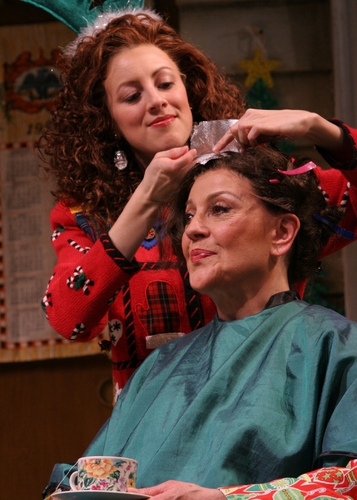 From Left to Right, Kate Wetherhead (Annelle Dupuy-Desoto) and Kelly Bishop (Clairee Belcher)

From Left to Right, Kelly Bishop (Clairee Belcher) and Kate Wetherhead (Annelle Dupuy-Desoto)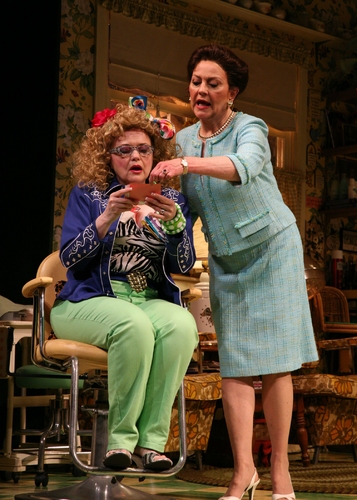 From Left to Right, Charlotte Booker (Truvy Jones) and Kelly Bishop (Clairee Belcher)

Monique Fowler (M'Lynn Eatenton)

Beth Fowler (Ouiser Boudreaux)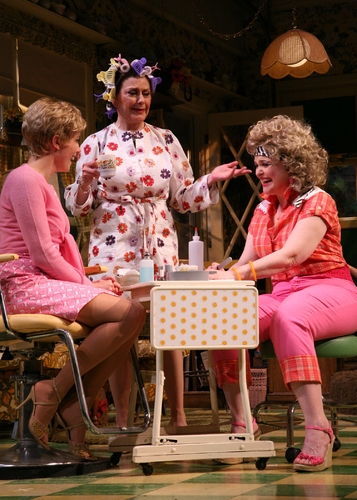 From Left to Right, Kelly Sullivan (Shelby Eatenton-Latcherie), Kelly Bishop (Clairee Belcher) and Charlotte Booker (Truvy Jones)

From Left to Right, Charlotte Booker (Truvy Jones), Kate Wetherhead (Annelle Dupuy-Desoto) and Kelly Sullivan (Shelby Eatenton-Latcherie)