BWW Interview: Susan Maris and BLITHE SPIRIT at The Shakespeare Theatre of NJ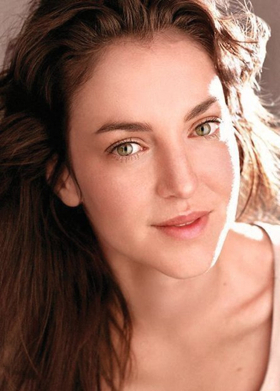 The Shakespeare Theatre of New Jersey continues its 56th season with its third Main Stage production, Blithe Spirit. Veteran company member Victoria Mack, who was last seen on the Main Stage in this season's Tartuffe, will make her STNJ directing debut. Company favorites Brent Harris, Tina Stafford, Ames Adamson, and Susan Maris will be joined by Kate MacCluggage in this delightful British comedy by Noël Coward.
When an eccentric medium is asked to conduct a séance as an evening's entertainment at the country home of Charles and Ruth Condomine, their pristine English country house is turned upside down when Elvira, the stylish ghost of Charles's past wife is conjured up. Hilarious mayhem ensues as the wife from the afterlife and the wife from this life battle over Charles' affections. One of Coward's most popular plays, it has not been presented at The Shakespeare Theatre in over 20 years.
Broadwayworld.com had the pleasure of interviewing Susan Maris about her career and Blithe Spirit.
Maris is in her seventh season with The Shakespeare Theatre. Company credits: It's a Wonderful Life: A Live Radio Play, Much Ado About Nothing, A Christmas Carol, Othello,The Grapes of Wrath on the Main Stage; Love's Labour's Lost, The Learned Ladies and The Servant of Two Masters on the Outdoor Stage; and A Midsummer Night's Dream and Nevermore with Shakespeare LIVE! NYC: Henry V, King Lear (Titan Theatre), The Merry Wives of Windsor and The House of Bernarda Alba (The Prospect Theatre Company). Regional: Shakespeare in Love, Hamlet (February 2019) (Orlando Shakespeare Theater), Happy, Struck (New Jersey Repertory Company), Cymbeline (Theatreworks Colorado). Film/TV: Limitless, The Blood Painting, She Gave Me Water and College Humor.
What was your earliest interest in the performing arts?
One of my earliest memories is from an acting class. I grew up in Milwaukee, WI. When I was five, I enrolled in a summer program through the University of Wisconsin-Milwaukee called "College for Kids." I signed up for an acting class and a starter astronomy class. I remember I played a rooster in one skit, and in another exercise, the teacher asked me to bloom like a flower. I still remember the movements I made with my body to "bloom." I don't remember anything about the astronomy class. Go figure. After that, I was eager for any theatrical experience, and my beautiful parents were so supportive, right out of the gate. I always wanted to find and tell a story. I remember I would tear all of the clean sheets out of the linen closet, drape myself in them, and perform for the captive audience of my family or my stuffed animals.
Tell us about your professional training.
I received my BFA in Musical Theatre from the University of Wisconsin Stevens-Point, a safe, nurturing place for me to cultivate my creativity. I had fabulous teachers, and when I moved to New York City at 21, I felt armed with the skills to give this career a go. And it's been going in some way or another ever since! Other than a million acting classes and workshops in New York, much of my professional training since my BFA has been through working my way up, doing alllll the hard work, and learning from others. I try to remain permeable to the daily lessons humanity presents me with and keep a healthy curiosity about life. I find that observing myself and others is where most of my instincts and inspiration come from. I'm also a certified yoga instructor, and the ways that practice has fed my acting are too numerous to list here!
How does if feel to be back for your seventh Season at The Shakespeare Theatre of NJ?
It's home. It's an honor to be asked back again, and I'm loving every minute of this process. This theatre is like a family, and I'm grateful to be a member.
What are you enjoying about performing in a Noël Coward play?
It's all so delicious. I'm enjoying all the guile and sass that Noël mastered in his dialogue. Every line is a mouthful of witty words, and I love having a turn with them. Coward's style is so pleasurable- buttoned up, yet wide open at the same time. You'll have to come to see why it's so fun!
Tell us about your role as Elvira in Blithe Spirit.
Elvira is an imp, a trickster, a femme fatale and an eternal child! She is a delight and a torment. I don't want to give too much away...
We'd love to know a little about the cast and creative of the show.
Women dominate this team!! Praise it! Victoria Mack, our intrepid director, is an acting company member of STNJ who is (not surprisingly) also an intelligent and collaborative director. You'll see some familiar, fabulous STNJ faces in this cast: the unparalleled Brent Harris, Tina Stafford, and Ames Adamson. Kate MacCluggage, Bethany Kay, and Margot White are exceptional new additions to the STNJ family. We are having a ball in the rehearsal hall. Hugh Hanson is costuming us in perfect period garb, and Charlie Calvert has designed a lovely set for us to inhabit.
Why do you think Blithe Spirit will appeal audiences?
Let's be honest: we all need a good laugh. We all need to escape the 24-hour news cycle, the Facebook, and this heat! This play is full of comedy, just the right amount of mysticism, and a splash of social commentary. Noël Coward subtitled Blithe Spirit "an improbable farce." So come on down, suspend your disbelief, and LAUGH!
Can you share with us any of your future plans?
Yes! Big plans! Six days after we close Blithe Spirit, I get married!! After the honeymoon, I'll be a part of New Jersey Repertory Company's Theatre Brut play festival. From December through March 2019, I'll be in Orlando, FL playing Ophelia in Hamlet at the Orlando Shakespeare Theater.
Anything else, absolutely anything you want BWW NJ readers to know!
Come see this show! Your spirit will be more blithe after a laugh or two with us. It's a limited run; don't wait to get tickets. Bring your pals! See you at the theatre.
To learn more about Susan Maris, please visit: https://www.susanmaris.com/.
Tickets to Blithe Spirit are now available. Performances begin on August 15 at the F.M. Kirby Shakespeare Theatre located at 36 Madison Avenue in Madison. Visit the Box Office or call at 908.408.5600. Tickets may also be purchased online at https://www.shakespearenj.org/.
Photo Credit: Courtesy of Susan Maris