Nashville Singer-Songwriter Madison Steinbruck To Release Bold Indie Single 'Kathryn' This Friday
Nashville-based singer/songwriter Madison Steinbruck is poised to bring indie waves to the country scene with her latest single.
Nashville-based singer/songwriter Madison Steinbruck is poised to bring indie waves to the country scene with her latest single, "Kathryn," set for release October 21st.
The track, a second single off of Madison's upcoming debut LP Australia's Lonelier, is a bold tale of betrayal and loss of trust. Melancholic, guitar-driven melodies are paired with rock-influenced drums and cutting lyrics.
Madison's vocals, which delicately balance an alternative edge with southern influence, set her apart from other artists as she sings, "And I hate that I'll never see your face/ and that I loved you so deep."
Originally from Corpus Christi, Texas, Madison has been writing songs since she was 5 years old. A move to Nashville brought opportunity as a performer, and fed her passion. Before the pandemic she moved to Australia, where she took piano lessons and spent time writing Australia's Lonelier. The album was recorded at East Nashville's Bomb Shelter. "Kathryn" was written prior to her Australian trip, was resurrected from a demo made with her brother, and quickly found its rightful place as a featured track on the coming of age record.
With a likeness to Phoebe Bridgers and Adrienne Lanker, Madison's songwriting and bending of genres feels singular in its display. Her honest lyrics are reflected in multi-faceted instrumentation, all of which is played by Nashville musicians. The project is an amalgamation of everything that makes Madison who she is as an artist, traveler, and human. The perfect example of this would be "24," the first single off of the LP which explores the fleetingness of youth and confusion of adolescence.
Above all, her songs aim to encompass the duality of loneliness and despair, loss and love, the beauty of life and its unavoidable tragedies. She balances the complexity of emotions with poetic lines and moving sonics.
Pre-Save "Kathryn"
| | |
| --- | --- |
| Vote Now for the 2022 BroadwayWorld Nashville Awards | |
| voting ends in | |
More Hot Stories For You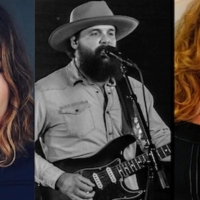 Lindsey Hinkle Will Perform at Eddie's Attic Next Month

December 8, 2022

Multi-talented singer/songwriter and recording artist Lindsey Hinkle will be performing (along with Nick Hetzler and Kelli Johnson) at Eddie's Attic in Decatur, GA on January 6, 2023.
---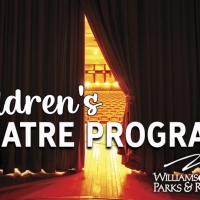 Williamson County Parks And Recreation And Star Bright Players Welcome New Director And Announce Spring 2023 Production

December 6, 2022

The Williamson County Parks and Recreation Department (WCPR) and The Star Bright Players will welcome Blandina Vergara-Cruz as the new Star Bright Director.
---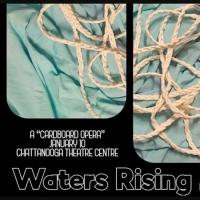 Arts Capacity to Present World Premiere of Mini Opera WATERS RISING in January

December 5, 2022

Arts Capacity will present the world premiere for 'Waters Rising' as January 9, 2023. 'Waters Rising' is a mini-opera produced in collaboration with Walker State Faith and Character Based Prison in northwest Georgia and Chattanooga's Hunter Museum of American Art.
---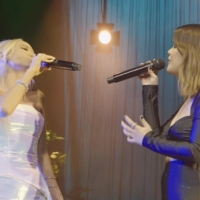 VIDEO: Watch Kristin Chenoweth and Country Star Maren Morris Sing 'For Good' from WICKED

December 4, 2022

Maren Morris surprised audiences by bringing out Kristin Chenoweth to join her for a performance of 'For Good' from WICKED during the final show of Morris's Humble Quest concert tour at Nashville's Bridgestone Arena. Watch the video here.
---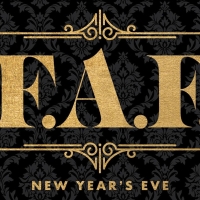 Lockeland Table In East Nashville Invites The Public To Get FANCY AS F**K This New Year's Eve

December 2, 2022

This New Year's Eve, Lockeland Table will transform their establishment into a fancy soirée. The restaurant, located at 1520 Woodland Street in East Nashville, invites the public to get Fancy As F**k (F.A.F.) on Saturday, December 31, 7:00 p.m.-1:00 a.m. with haute cuisine created by Chef Hal Holden-Bache and his team, champagne bar, specialty cocktails, DJ, and more. 
---