Jungle Theatre Announces 2018 Season and Other Exciting Developments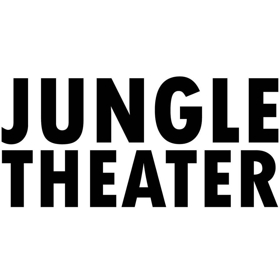 The Jungle Theater announced today its 2018 Season - an energizing and remarkable line-up of music-filled shows boasting prominent musicians and three Midwest premieres of hit New York shows - My Mother Has 4 Noses, The Wolves and Hand to God. Following the success of Fly By Night, which featured Minnesota favorites Chris Koza and John Munson, the Jungle is thrilled to welcome more champions from the local music scene including Jonatha Brooke, Pert Near Sandstone and Thomasina Petrus.
Jungle Artistic Director Sarah Rasmussen said, "Our season is lively, funny and poignant. It stretches across genres and generations. It includes timeless voices like Melville and Billie Holiday, along with new theatrical sensations like The Wolves and Hand to God. Each show will have the Jungle's hallmarks of masterful design and a deep inquiry into the human heart."
She continued, "We're quickly becoming known as a theater that surprises, challenges and delights. I think part of that equation is seeing great artists in an inviting, intimate space. You're getting the best of Twin Cities talent in a theater that feels like a cozy living room!"
Opening the Jungle's 28th year on January 13 is Ishmael, a fable that features members of the standout bluegrass band, Pert Near Sandstone. Drawing freely from Herman Melville's classic novel, Moby Dick, Twin Cities-based actor-singer-songwriter Jack Weston plays all 12 characters and with the help of three bluegrass musicians, conjures a funny, thoughtful, harrowing play. Ishmael, written by Hollywood producer-actor-writer Leo Geter, was a Minnesota Fringe Festival favorite in 2015. Geter returns to his theater roots to direct this Jungle production.
Next up is My Mother Has 4 Noses, written and performed by acclaimed singer-songwriter Jonatha Brooke, opening February 10. In this moving mother-daughter love story, Brooke recounts through stories and songs, caring for her mother in the last years of her life. The Playwrights' Center's Jeremy B. Cohen directs the regional premiere, which was developed at the Playwrights' Center.
One of New York's hottest shows is having its Midwest premiere on the Jungle stage - Sarah DeLappe's The Wolves, a finalist for the 2017 Pulitzer Prize. Opening March 31, the Jungle's Artistic Director Sarah Rasmussen directs this fly-on-the-wall look at a girls' high school soccer team as they go through their warm-ups. From the safety of their stretch circle, the team navigates big questions and wages tiny battles with all the vim and vigor of a pack of adolescent warriors.
Another tune-filled tale comes to the Jungle on May 26 as Lady Day at Emerson's Bar and Grill relates Billie Holiday's life story through the songs that made her famous. Marion McClinton directs and scenic designer Joel Sass transforms the Jungle into a small, intimate bar in 1959 Philadelphia where Holiday, portrayed by jazz vocalist-actor Thomasina Petrus, puts on one of her last performances before her death that year.
The season closer is a Jungle coup - the Twin Cities premiere of the rowdy, award-winning Broadway hit, Hand to God, opening July 21. The fast-paced irreverent comedy - one of the most produced plays of 2017 - brings Jason and his spectacularly foul-mouthed and wickedly scandalous sock puppet, Tyrone, together in an angst-ridden church youth group. Despite all hell breaking loose, the congregation learns about love, grief and what it means to be human.
In addition, Rasmussen announced two noteworthy new initiatives - JungleWrites, a free playwriting program for female high school students in Minneapolis, and the Jungle's first-ever commission, an adaptation of Louisa May Alcott's Little Women by Kate Hamill.
A beloved classic set during the Civil War, Little Women will speak to the timeless challenges young women on the verge of adulthood face. It's currently in development in partnership with the Playwrights' Center. Hamill is known for her lively, bold takes on classics and this one has moved and delighted early workshop listeners. American Theater recently listed Hamill as one of the "Top 20 most produced playwrights" in the nation. She and Rasmussen previously collaborated on her Sense and Sensibility at Dallas Theater Center and the Guthrie.
Rasmussen said that she's thrilled to be commencing her first commission at the Jungle. Prior to her appointment, much of her work was based in new play development. The commission also strongly aligns with Rasmussen's commitment to great stories and roles for women. Audiences can look forward to the Kate Hamill costume drama in the near future.
In other news, the Jungle announced it's adapting its current calendar year season to be compatible with the more standard theater season, which typically runs from September through the following August. The Jungle's 2018 season will conclude in August and a new 2018-19 Season will open in September 2018. The complete 2018 schedule and show descriptions, along with ticket information, follow.
January 13-February 4, 2018 (Media Night: January 12)
Ishmael
Written and directed by Leo Geter
Featuring Jack Weston and members of Pert Near Sandstone
Ishmael tells the tale of a restless country schoolteacher who decides a sea voyage could be the change of pace he needs. Blinded by a thirst for adventure, he signs onto a three-year whaling trip with a Captain he's never met, and quickly finds himself in over his head.
February 10-March 4, 2018 (Media Night: February 9)
Midwest Premiere
My Mother Has 4 Noses
Written and performed by Jonatha Brooke
Directed by Jeremy B. Cohen
Jonatha Brooke's mother did have four noses, at least as many names, and an indomitable sense of humor. She was a published poet, a clown, a Christian Scientist and she had Alzheimer's. In their final two years together, Brooks and her mother would mine the daily goings-on for theater. This mother-daughter love story is the poignant and charming result.
March 31-April 29, 2018 (Media Night: March 30)
Midwest Premiere
The Wolves
Directed by Sarah Rasmussen
From the safety of their suburban stretch circle, a soccer team navigates big questions and wages tiny battles with all the vim and vigor of a pack of adolescent warriors. The Wolves is a portrait of life, liberty and the pursuit of happiness for nine American girls who just want to score some goals.
May 26-June 24, 2018 (Media Night: May 25)
Lady Day at Emerson's Bar and Grill
Directed by Marion McClinton
FeatuRing Thomasina Petrus
The Jungle will become a small, intimate bar in 1959 Philadelphia where Holiday, portrayed by jazz vocalist-actor Thomasina Petrus, puts on a show that - unbeknownst to the audience - will leave them witnesses to one of the last performances of her lifetime. Marion McClinton directors and Joel Sass designs the set.
July 21-August 19, 2018 (Media Night: July 20)
Twin Cities Premiere
Hand to God
After the death of his father, meek Jason finds an outlet for his anxiety at the Christian Puppet Ministry, in the devoutly religious, relatively quiet small town Texas. Jason's complicated relationships with the town pastor, the school bully, the girl next door, and-most especially-his mother are thrown into upheaval when Jason's puppet, Tyrone, takes on a shocking and dangerously irreverent personality all its own. Hand to God is a comedic exploration of the startlingly fragile nature of faith, morality, and the ties that bind us.

All performances are at the Jungle Theater, 2951 Lyndale Av. S., Minneapolis. Season subscriptions are currently on sale ($120-$150) and single tickets will be on sale in early December ($37-$47). For tickets or more information, call (612) 822-7063 or go online to www.jungletheater.com.