Maplewood Playhouse Presents YOU'RE A GOOD MAN, CHARLIE BROWN (revised) at Stage West at The Duncan Theatre
Performances run October 7th & 8th.
Charlie Brown and the rest of the Peanuts gang will take the stage at the Stage West Theater in Lake Worth when Maplewood Playhouse presents You're a Good Man, Charlie Brown (revised) at Stage West at the Duncan Theatre on October 7th and 8th.
With charm, wit, and heart, You're A Good Man, Charlie Brown explores life through the eyes of Charlie Brown and his friends as they battle with kites, school, baseball, and misunderstandings before finally coming to realize what makes them truly happy. A charming revue of vignettes and songs, spanning the months from Valentine's Day to Beethoven Day with emotions ranging from wild optimism to utter despair.

"We are very excited to be producing the classic family musical You're a Good Man Charlie Brown," says the show's director and Maplewood Playhouse Artistic Director Kimberly Rommel-Entright. "We wanted to focus our return season on friendship, love, happiness, and positivity. We wanted audiences to be able to come to the theater, sit back and enjoy a feel-good show and leave the theater relaxed and renewed."
"I've loved the Peanuts characters since I was a kid," says Jessie Hoffman, who will play Snoopy in the production, and shares choreography duties with Demi Master. "They're each so lovely, everyone can find a character they relate to. My childhood dream role was Snoopy... he's always had a special place in my heart. I admire his imagination, how he can look at a doghouse and see a home, a bed, a plane, a writing desk for his typewriter, and more! I do my best each day to try to be as creative as he is. I'm honored that I get to bring him to life in this production."
Justin Roland-Bramkamp, who will be playing Charlie Brown, agrees: "This show is special to me as it is the first music I sang together with my husband, Josh. It has also been a long time favorite of mine," he says.

Along with Jessie Hoffman and Justin Roland-Bramkamp, Rommel-Enright has cast Heidi Salonia as Sally Brown, Jy'ireze Bell-Bennett as Schroeder, Christopher Ombres as Linus, and co-choreographer Demi Master as Lucy Van Pelt. Michael Ursua is the production's Music Director.

Tickets for You're a Good Man, Charlie Brown are on sale now and can be purchased online at www.maplewoodplayhouse.org/ or by phone at 561-657-6400. Tickets are $35 plus service fee)
More Hot Stories For You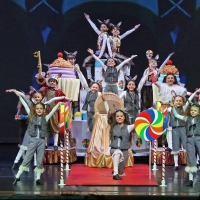 MOUSE KING Will Return to South Miami This Month

December 3, 2022

The scintillating MOUSE KING is set to make its ninth consecutive holiday run at The Mandelstam Theater. Conceived by Sesame Street and Jim Henson Company veteran Noel MacNeal, and the award-winning singer-songwriter and prolific composer of children's musical theater Jim Camacho, MOUSE KING is a spellbinding musical that reimagines the famed story of The Nutcracker as told by the nutcracker's adversaries - the mice.
---
Miami-Dade County Auditorium Presents Traditional Holiday Lineup for VERY MERRY HOLIDAY SEASON

December 3, 2022

Seasonal favorites will kick off the holidays at Miami-Dade County Auditorium beginning tonight, December 3, 2022. The Auditorium's multilingual programming for the "Very Merry Holiday Season" will include affordable theater and musical performances for the whole community, beginning with The Nutcracker on December 3, 2022.
---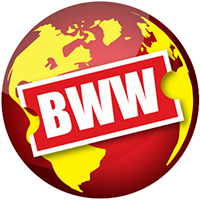 Area Stage Company To Host RENT Masterclass To Prep For Their Upcoming Production

December 2, 2022

Area Stage Company has announce d Rent Masterclass! This two-hour masterclass, hosted by Carbonell winners, Imran Hylton and Maria Banda-Rodaz, will fully equip young actors to audition for Rent this coming winter.
---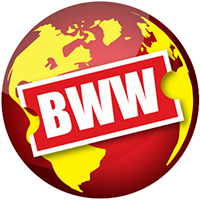 Photo Centre Names Keith Carter As FOTOmentor For FOTOfusion 2023

December 1, 2022

Fatima NeJame, president and chief executive officer of the world-renowned Palm Beach Photographic Centre (PBPC), today announced that the nonprofit organization's 28th annual FOTOfusion will once again be live, January 24-28, in downtown West Palm Beach, and will spotlight photographer Keith Carter, who will receive this year's prestigious FOTOmentor Award.
---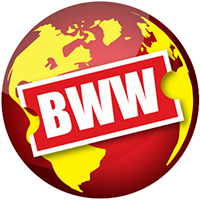 Area Stage Conservatory Presents the Holiday Spectacular, ELF JR!

December 1, 2022

Area Stage invites you to celebrate the spirit of Christmas with a heartwarming musical for the whole family! Based on the beloved 2003 Christmas comedy hit starring Will Ferrell, ELF JR will be performed by Area Stage Conservatory's student actors ages 6-15, and Area Stage's Inclusion Theatre project students with unique abilities. 
---