Acclaimed One Woman Show 'TIL SUNDAY Offers One Night Only Performance at GableStage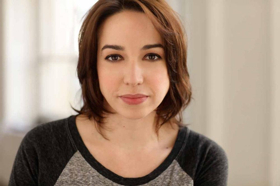 YOLO! Productions is proud to be bringing 'Til Sunday to Miami's GableStage for a one night only performance on Monday, June 18th. 'Til Sunday performed at the 2017 Hollywood Fringe festival where it was nominated for best solo show and most recently was the closing act at the 25th Anniversary of the Los Angeles Women's Theatre Festival. Written by Nairoby Otero and directed by Michael D'Angora, 'Til Sunday is a one woman show that tackles what is means to be Cuban, what it means to be an immigrant, and ultimately, what it means to be American.
'Til Sunday is based on historical events, intertwined with real life struggles, faced by Cuban families that came to the United States in the early 1970's to mid 1980's seeking political asylum. 'Til Sunday tells the story of a young mother coming from Cuba to New Orleans with her daughter in search of a better life. Following three characters, we watch the young girl grow up and prepare for her quinces. As she struggles with her identity, heritage, and loyalty, her mother struggles with her marriage and getting her husband legally to America, as her cranky old neighbor waxes on about Cuban-American relations over his backyard dominos game.
With a film adaption in the works, Otero is excited for Miami audiences to rediscover this story and the events that have shaped the Cuban American experience.
Nairoby Otero, a first generation American, grew up in New Orleans in a strong Cuban family with Spanish as her first language. Both parents were immigrants from Cuba. She is an actress, writer, producer, and public speaker. Otero is the founder of YOLO! Productions, a Production Company that aims to enhance the visibility of women in theater, film and television. Recently, she starred as Alex in the site specific production of Daniel Pearle's A Kid Like Jake. Other favorites credits include Roberta in the site specific production of Danny and the Deep Blue Sea, Ilana in Rajiv Joseph's NYC revival of Animals Out of Paper. Nairoby has performed in ensemble theater and film from regional to Off-Broadway. Nairoby earned her degree in Theatre Performance from Marymount Manhattan College. Her hometown is New Orleans, La and she imbues her work with the commitment and strength she learned while growing up there. www.- nairobyotero.com
Michael D'Angora most recently directed the Off-Broadway revival of The Marvelous Wonderettes, Naked Boys Singing, and is a co-producer of the long running hit NEWSical The Musical which won the 2011 Off-Broadway Alliance Award for Best Musical. With YOLO!, Michael directed the site specific production of A Kid Like Jake. Other favorite credits include the Provincetown production of Debbie Does Dallas: The Musical. www.MichaelDangora.com
'Til Sunday will play at GableStage located in the east section of the Biltmore Hotel 1200 Anastasia Avenue | Coral Gables, Florida 33134 at 7:30pm. Valet parking is available. Free parking is available in the Biltmore parking area west of the hotel. Tickets are general admission. No reserved seats/ No Admission charged. Please come early. You can follow 'Til Sunday on Facebook (www.facebook.com/tilsundayyoloproductions/), Instagram (tilsunday), and Twitter (@til_- sunday).
More Hot Stories For You