BWW Feature: Swedish Gun Factory Defies Description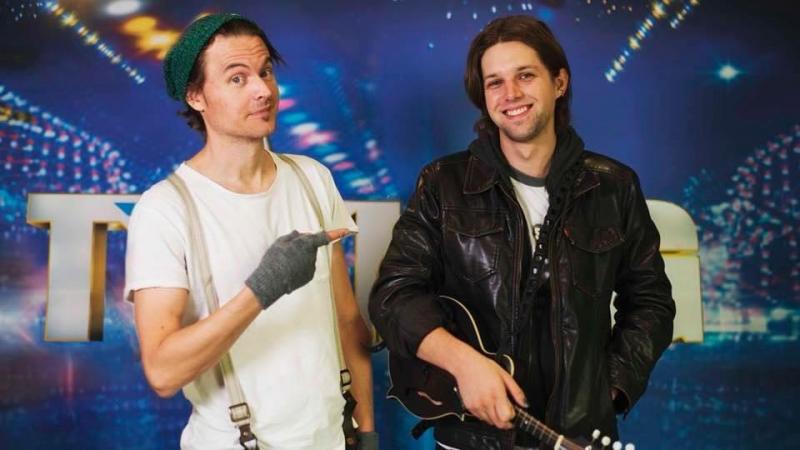 SWEDISH GUN FACTORY is captivating audiences on both sides of the Atlantic.
Explaining that this duo, consisting of Thomas Bergstig (age 42) and Isaac Middleton (age 26), tap dances and plays musical instruments, is like describing Cirque du Soleil as an acrobatic troupe. True by definition, but the effect of the performance is beyond words. The duo's own description is, "It's weird as Hell, and doesn't make any sense at all, but people actually enjoy it." On that note, I opted to begin this article with a video. If these two artists intrigue and enchant you, a bit of narrative will follow . . . along with more videos. . . Enjoy!
(Side note: They will again compete on Sweden's national televised talent competition on March 9th, 2018. 8 PM Swedish time-- 1 PM in Memphis.)
Thomas Bergstig and Isaac Middleton met at a cast party after a performance of KISS ME KATE at Memphis' Playhouse on the Square. Middleton had been an ensemble member, Bergstig was playing second keyboard in the pit. Neither performer was originally from Memphis.
Isaac Middleton was born in Harlan County, Kentucky, but spent most of his life in Chihuahua, Mexico where his parents were Missionaries. He returned to Kentucky for college, and after graduation moved to Tennessee for an internship at Playhouse on the Square.
Thomas Bergstig was born in Stockholm, Sweden. His touring tap dance group, JEERK, ended up in the US where he met his wife, Alexis Grace, and moved with her to Memphis.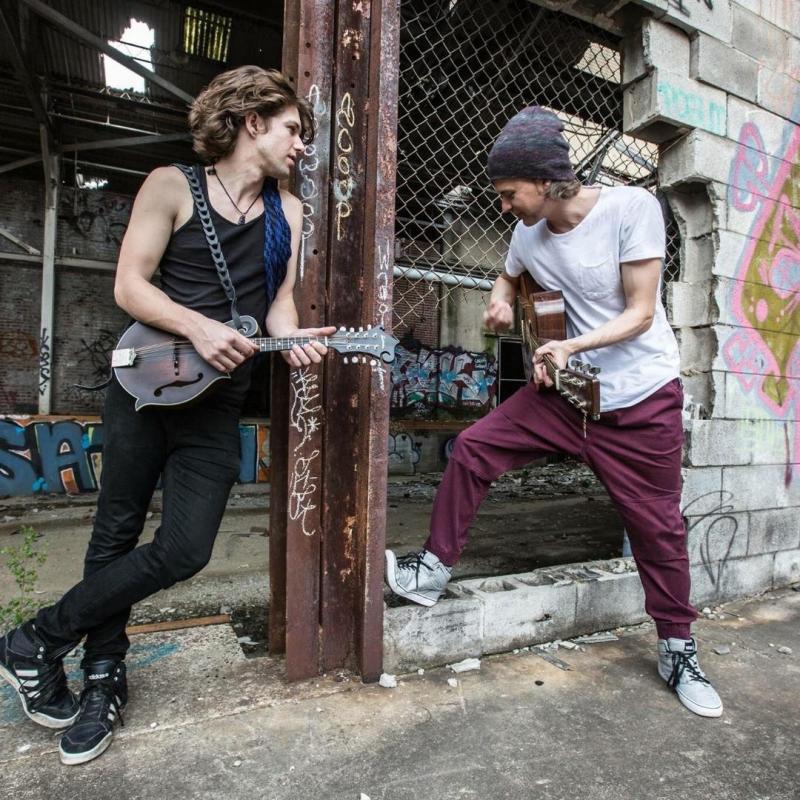 Both artists have always been very versatile musicians and vocalists, performing classical music, pop/rock as well as bluegrass and Irish folk rock. When they started jamming together, their creative process was pure experimentation that included the mixing and matching of various instruments. The tap dancing, they say, fell naturally into place.
Their first performance was a five-minute set at
The HiTone Cafe
, a local venue in Memphis, in November of 2016. Audience reaction led them to believe they were on to something special.

"We picked the name Swedish Gun Factory because it at first sounded like an oxymoron, or at least something that you don't normally associate Sweden with," Middleton explains. "Later, we started making jokes referencing our biceps, guns, since we're anything but buff."
After an ultimately disappointing audition for America's Got Talent, they opted to take their act to Bergstig's homeland and compete on the Swedish version of the show, TALANG.
Initially, Middleton felt strange about his role in the Scandinavian competition. "I felt like an alien competing in another Olympics," he explains. "I don't know the language, I don't know the culture. I'm learning as much as I can. At the same time, it's a very liberating feeling to not know a goddamn thing. And again, I'm used to this feeling by now. I wasn't from Mexico, but I grew up in Mexico. By the time I moved back to the states, I definitely didn't feel like an American."
Aside from their focus on the current TV competition, they're in the midst of a new long-term project, KAMIKHAZEE, that ties in original music and song-writing. Due to the scope and complexity, they don't expect to have it completed for a few years. They're also getting a live show together.
When asked about their ultimate goals, Bergstig says, "We intend to continue experimenting with the connection between musicality and the rhythmic abilities of the body; and find every way we can to bring that to people."
Middleton adds, "Without getting too political, we'd like to be the one gun factory that produces something positive for the world."
Caroline Sposto is a writer, producer, actor and startup entrepreneur. More information about her can be found at http://www.whycaroline.com