Caroline Sposto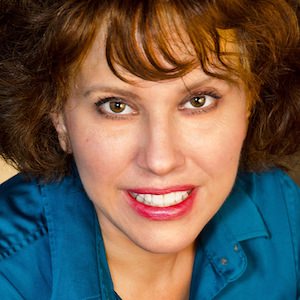 Caroline Sposto is a writer, producer, actor and startup entrepreneur. More information about her can be found at http://www.whycaroline.com
BWW Interview: India Shanelle of BLACKLIGHT COMMUNITY at NYC Based Not-for-Profit

February 28, 2022

Blacklight Community is about empowering performers by way of education, opening doors to opportunities, and encouraging constructive dialogue and collaboration. I recently caught up with India and asked her some questions. Here are those questions along with her thoughtful answers.
---
Learn More About the Peacock Performing Arts Center in Hayesville!

June 20, 2021

Hayesville, North Carolina is a charming, historic, mountain town with a population of less than 400. Anchored by an old town square, it offers the sort of attractive shops and eateries one might expect to find in this type of scenic, Sunday drive destination. But just a few blocks from Main Street, Hayesville holds an unusual surprise––The Peacock Performing Arts Center, a venue that looks as it if had been plucked from the arts district of a large metropolitan city.
---
BWW Interview: David Robert Weber, Tim Blewitt of AN ACTOR'S CAROL: ONE CLOWN'S DICKENSIAN MARATHON TOWARDS REDEMPTION

June 4, 2021

150 years after Charles Dickens' death, Atlanta's David Robert Weber and Los Angeles based Creator and co-adapter, Tim Blewitt sat to down together to adapt A Christmas Carol into the one-man show, An Actor's Carol: One Clown's Dickensian Marathon towards Redemption. Weber plays 22 distinctive characters while running tech in this one man band tour de force.
---
BWW Feature: 18TH ANNUAL WILL-A-THON, 'WILL'S PLAYHOUSE 90' at The Workshop Theater

April 24, 2021

When the pandemic hit, Charles E. Gerber, a NY actor, director, and acting instructor, moved his studio, Will's Playshop, online. From April 25th at 4 p.m. EST - Midnight April 29th, performances will be accessible to a worldwide audience, on a 'pay what you can' basis to benefit The Food Bank for New York City as well as The Workshop Theater.
---
John Davidson Soon to Serenade Memphis

November 22, 2018

Since the mid 1960's, John Davidson has been beamed into our living rooms countless times. His multiple talents and broad mainstream appeal have made him sort of the Swiss Army knife of entertainment. He's an actor, singer, recording artist, game show host, talk show host, and emcee. Davidson has appeared in a multitude of films, and the scope of his stage career stretches from Broadway to Branson, to major Vegas venues, and beyond. Thanks to his acclaimed work in touring shows, he has a star on the Memphis Orpheum walk of fame. In addition to performing, he has written songs, co-written a play, and collaborated in the development of a board game. Ten years ago, he decided to take on a new challenge, and became a successful touring troubadour.
---
Fascinating Frank Ferrante Returns to The Bartlett Performing Arts Center

October 10, 2018

For more than thirty-three years Frank Ferrante has been channeling Groucho Marx. His highly- acclaimed one-man show, 'An Evening with Groucho' has triumphed in New York, London, Australia, and across the U.S., as well as on PBS. Ferrante's tour-de-force stays fresh and fascinating because it relies so heavily on improv and audience interaction that, twelve-hundred shows later, no two performances are alike.
---
BWW Feature: ETC'S RECIPE FOR A 10-MINUTE PLAY FEST at Theatreworks On The Square

August 30, 2018

An evening of 10-minute plays as a standalone evening of entertainment is a concept that is said to have first debuted as a novelty at the Humana Festival in 1977. Audiences loved the genre and it quickly caught on and gained legitimacy.
---
BWW Interview: Ilia Volok Brings DIARY OF A MADMAN Back from Dubai

July 17, 2018

Ilia Volok's critically acclaimed one-man show, DIARY OF A MADMAN, was just nominated for a New York Innovative Theater Award in the best solo performance category. When I saw the show last fall, I noticed it drew a particularly eclectic audience--people of all ages, from all walks of life. That popular demand that led to an extended run came as no surprise to me because Gogol's classic, poignantly brought to life, deals with loneliness and the human propensity for dreams and delusions. Volok's bittersweet portrayal of Poprishchin made the character an Everyman instead of a farce. I knew show had universal appeal, but I wouldn't have guessed its next stop would be Dubai.
---
BWW Review: SNOOPY! THE MUSICAL at Playhouse 51

May 20, 2018

Everybody's favorite beagle, Snoopy, has gathered his friends, packed his supper dish and his typewriter and he's bringing his dog house to the Harvell Civic Center in Millington. All ages from toddlers to grown-ups will enjoy presentations pulled directly from the comic strip: Joe Cool, the Easter Beagle, the Psychiatric Booth - - - still only 5 cents, Linus in the Pumpkin Patch, Woodstock falling in love with a worm who runs off with the Early Bird, Charlie Brown trying to deal with his independent beagle, and so much more.
---
BWW Feature: Swedish Gun Factory Defies Description

March 7, 2018

SWEDISH GUN FACTORY is captivating audiences on both sides of the Atlantic. Explaining that this duo tap dances and plays musical instruments, is like describing Cirque du Soleil as an acrobatic troupe. True by definition, but the performance is beyond words.
---
BWW Review: AN AMERICAN IN PARIS opens at The Memphis Orpheum

October 26, 2017

The 2015 musical, inspired by the Oscar-winning film of the same title, features a score by George and Ira Gershwin and a book by Craig Lucas opened at the Memphis Orpheum this week. Because the story centers on Ballet, which I'm not qualified to critique, I brought along Dmitri Roudnev, former Bolshoi soloist and current Ballet Master.
---
BWW Interview: Ilia Volok Reflects on DIARY OF A MADMAN

October 9, 2017

From the dictator in his palace to the lone wolf shooter, distorted thinking has become a constant thread running through our news. Sometimes we can better confront dark realities through art. In April of 2012, Ilia Volok debuted his one-man show, DIARY OF A MADMAN in Los Angeles. The production received both public popularity and critical acclaim. He has since brought it back several times in the L.A. area.This month, the production will open at the American Theatre of Actors Beckmann Theatre in New York.
---
BWW Feature: ETC Announces 2nd Annual 10-Minute Play Fest

April 12, 2017

Emerald Theatre Company had so much fun producing last year's fest, they decided to do it again! Theme: 'That's so gay.'The words, 'That's so gay.' Must be spoken by a character in the context of the author's choice.
---
BWW Review: Endearing ANNIE Graces the Memphis Orpheum

December 15, 2016

It's the time of year to reflect on the past and enjoy familiar stories that warm our hearts. In otherwords, 'tis the season for ANNIE. That spunky waif has been part of our American culture for more than 130 years. She was first penned into existence by poet James Whitcomb Riley in 1885. His poem, 'Little Orphant Annie',was inspired by Mary Alice 'Allie' Smith, an orphaned child who came to live in the Riley home.
---
BWW Review: JERSEY BOYS Serenade Memphis at the Orpheum Theatre

October 29, 2016

JERSEY BOYS is the story of Frankie Valli and the Four Seasons. This award-winning show has been running on Broadway for more than ten years. Its wild popularity spawned touring companies that have been breaking box office records in venues around the world. It was adapted into a film, produced and directed by Clint Eastwood in 2014. The current national tour opened at the Memphis Orpheum on October 25 and it will play through October 30th.
---
BWW Review: King Charles III Rules at Playhouse

October 6, 2016

KING CHARLES III closed on Broadway earlier this year. And though it won an Olivier Award, I suspect this regional premiere will be a rare opportunity to see this show -- or at least a quality production of it. Done right, as it is by Playhouse on the Square, it's an absorbing and memorable evening of theatre. Anything less could spell disaster because bringing this plausible alternate world to life is quite a feat.
---
BWW Feature: WORDS MATTER Challenges the Status Quo

September 3, 2016

I live in Memphis by choice. One of the reasons is that the arts community is not only vibrant, but also concerned, aware and purposeful. About 20 percent of our adult population in this area is functionally illiterate. This doesn't just hurt them in the job market. It affects their ability to life up to realize their potential and live full lives. Literacy Mid-South is committed to changing that.
---
BWW Review: HARRIET TUBMAN Comes to Life at The Evergreen Theatre

July 16, 2016

In 1849, a twenty-eight year-old former slave named Harriet Tubman risked her life to lead a group of other slaves to freedom. Over the course of ten years, she made an additional nineteen trips. She didn't lose any of her three hundred 'passengers' on The Underground Railroad. They called her 'Moses.'
---
BWW Preview: ETC Gears Up for 10-minute Play Fest

June 3, 2016

After 20 bold years, The Emerald Theatre Company in Memphis is breaking new ground by holding its first annual 10-minute play festival. In keeping with its mission to produce quality, cutting edge works dealing with controversial issues that would not ordinarily be produced by conventional theaters in the Memphis area, the theme for this fest is: 'Out of the Closet.'
---
BWW Review: BULLETS OVER BROADWAY Goes Great Guns at The Memphis Orpheum

May 20, 2016

The lights come up, jazz age gangsters rush the stage and fire at the backdrop with their machine guns, and the words BULLETS OVER BROADWAY appears in lights--a perfect intro for a madcap caper. Let the fun begin!
---