Photo Flash: MARY POPPINS - The Lexington Theatre Company
The Lexington Theatre Company is thrilled to present its second season production Disney & Cameron Mackintosh's Mary Poppins,playing at The Lexington Opera House through July 17, Mary Poppins is presented by Variety Live at the Opera House, with Co-Producing Sponsor, KentuckyOne Health.
Christina DeCicco (Evita, Wicked) will play the magical, firm-yet-kind nanny, Mary Poppins. Denis Lambert (Doctor Zhivago, A Chorus Line) is set to play the lovable chimney sweep and jack-of-all-trades, Bert. Winifred Banks will be played by Jennifer Hope Wills (The Phantom of the Opera, Wonderful Town). And playing head-of-household, George Banks, will be Ron Bohmer (The Book of Mormon, Ragtime).
The cast will be rounded out by college students from many top-notch theatre, music, and dance programs from across the country, as well as students from across central Kentucky some of Lexington's favorite local talents. Alexandra Simpson will play Jane Banks and David Hensley will play Michael Banks. Other featured actors include RoBert Parks Johnson (Admiral Boom/Bank Chairman), Karyn Czar (Mrs. Brill), Audrey Belle Adams (Mrs. Corry), Amanda Balltrip (Birdwoman), Gabrielle Barker (Miss Andrew/Miss Lark), Peter LaPrade (Robertson Ay), and Patrick Garr (Neleus). Courtney Hausman, Phillip A. Giandiletti, Jaclyn Wangler, ElizaBeth McGuire, Joel Flynn, Tyler Jent, Hamilton Moore, Kimberly Pine, Andrew Kohagen, Madison Levy and Taylor Rae Steedman will round out the ensemble.
LEX Artistic Director, Lyndy Franklin Smith (A Chorus Line, The Little Mermaid), and Producing Director, Jeromy Smith (42nd Street, Swing), direct. Matthew Bourne and Stephen Mear's Tony-Nominated choreography is recreated and adapted by BrIan Collier (Mary Poppins, Beauty & The Beast). Michael T. Sebastian (Cincinnati Playhouse, Flat Rock Playhouse) serves as the Music Director with Brock Terry as the Resident Music Associate. Paul Thomas serves as Dialect Coach. The design team includes Production Coordinator Tony Hardin, Lighting Designer Tanya Harper, Sound Designer Jeremy Lee (Tarzan, The Woman in White, Bombay Dreams), and Costume Coordinator/Wig Designer Joseph D. Sibley (On Your Feet). Emily F. McMullen (Huntington Theatre) will be the Production Stage Manager. Hannah Roth (Cincinnati Playhouse) will be Stage Manager. Lucas Southworth will be Assistant Stage Manager and Sophia Whitman Sandmeyer will be the Production Assistant. Flying Effects are provided by ZFX, Inc.
The LEX Orchestra includes Bryan Angel (Percussion), Sherry Baker (Horn), Brandon Bell (Woodwinds), Louis Bourgois (Trombone), Richard Byrd (Trumpet), Yoonie Choi (Cello), Rick Cook (Trumpet), Dennis Davis (Guitar), Casey DeMattina (Percussion), J.D. Handshoe (Trombone), David Powell (Woodwinds), Paul Reich (Bass), Michael Robinson (Woodwinds), Mick Sehmann (Horn), Brock Terry (Keyboard), and William White (Keyboard).
The LEX's Technical/Administrative/Creative College Internship Program includes Ryan Barr, Annie Bradford, Alexandra Carroll, Taylor Cavins, Sloan Gilbert, Elliot Gleeson, Dalton Graves, Haley Kane and Jackson Smith.
Members of the The LEX's High School Apprentice Program - Performance Division who will appear onstage in Mary Poppins include Marie Bowen, Reagan Earlywine, Cooper Fitch, Kelsey Hutchison, Jesse Klapheke, Jessica Majors, Anna Midden, Caroline Morrison, Daryn Polzin, Aaron Robinson, Tamaira Robinson and Joseph Waterbury-Tieman. The LEX's Youth Apprentices are Sadie Barlow and Noah Porter.
Members of the The LEX's High School Apprentice Program - Technical Division include Griffin Allen, Hannah Browning, Wesley Forte, Sarah Gleeson, Grace Money, Nina Ryan, and Zoe Womack.
Tickets are available at the Lexington Center Box Office, by phone at (859) 233-3535, or online at Ticketmaster. For more information or to make a donation, please visit the organization's website, www.lexingtontheatrecompany.org
Check out production photos below: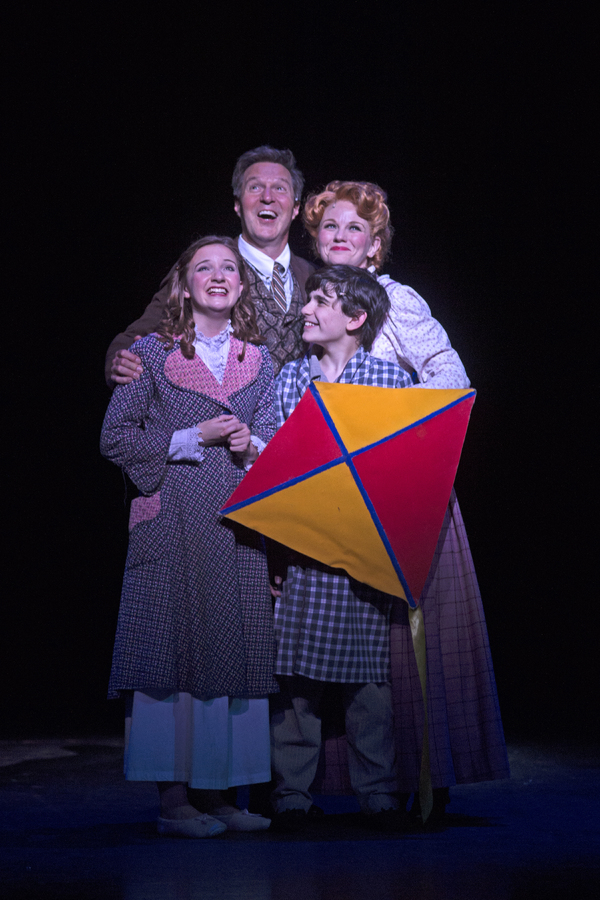 Ron Bohmer, Jennifer Hope Wills, Alexandra Simpson and David Hensley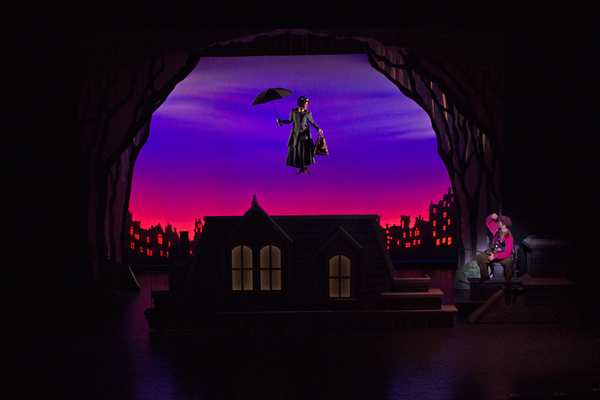 Christina DeCicco and Denis Lambert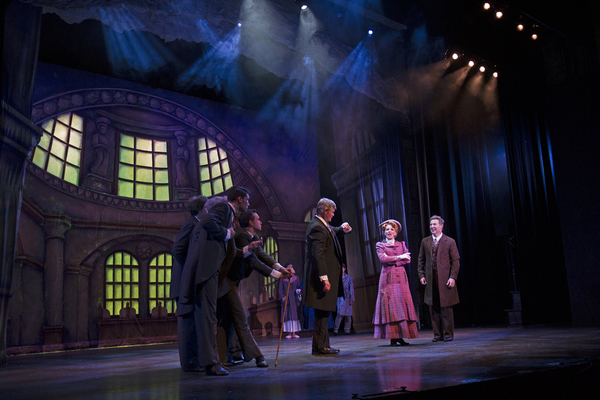 RoBert Parks Johnson, Jennifer Hope Wills, Ron Bohmer

Denis Lambert and Christina DeCicco

Alexandra Simpson and David Hensley

Christina DeCicco, Denis Lambert and Company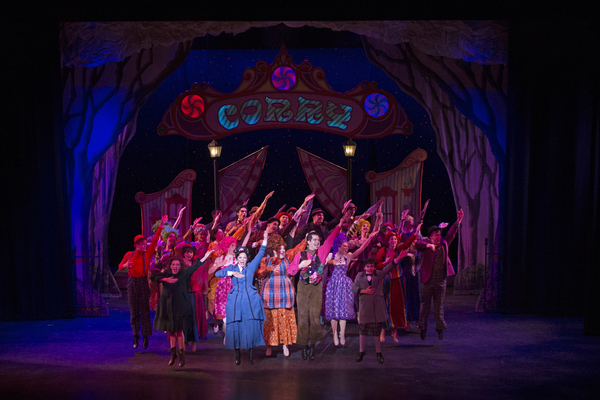 The Company

Alexandra Simpson, Christina DeCicco, Audrey Belle Adams, Denis Lambert, David Hensley and Company

Denis Lambert, Alexandra Simpson, David Hensley, Christina DeCicco, and Company
Photo Credit: Philip Groshong