Rubicon Theatre Presents Noel Paul Stookey In IN THESE TIMES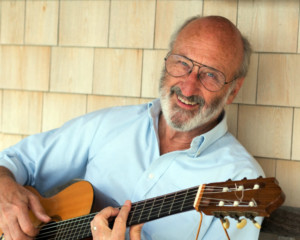 Back by popular demand, singer, songwriter and activist Noel Paul Stookey, a four-time Grammy Award-winner, returns to his "home theatre" for two concerts, Sunday, April 28 at 7:00 p.m. and Monday, April 29 at 7:00 p.m. (just added). Noel Paul Stookey of Peter, Paul and Mary in Concert.
Stookey has been altering both the musical and ethical landscape of this country and the world for decades - both as "Paul" of the legendary Peter, Paul and Mary and as an independent musician who passionately believes in bringing the spiritual into the practice of daily life. Funny, irreverently reverent, thoughtful, compassionately passionate, Stookey's voice is known all across this land: from the "Wedding Song" to "In These Times" (the title of the Rubicon engagement).
Says Rubicon Theatre Company Producing Artistic Director Karyl Lynn Burns, "Once again, Noel brings his warm expressive baritone, his dry wit, and his love of humankind to the Rubicon stage, sharing romantic ballads and politically charged anthems from his illustrious career, as well as new songs written in response to today's challenges."
"Noel's songs remind us to be 'mindful of the gifts' we have been given," continues Burns. "We are honored to welcome him back to Rubicon."
Less than 30 seats remain for the Sunday, April 28 7:00 p.m. concert, however good seats are newly available for the added performance on Monday, April 29 at 7:00 p.m. For tickets to "In These Times," call 805.667.2900 or go to www.rubicontheatre.org.
Stookey's Association with Rubicon
Stookey first came to Rubicon shortly after moving to Ojai a few years ago. He heard about the company's production of Lonesome Traveler: A Journey Down the Rivers and Streams of American Folk, and attended the bon voyage concert at Rubicon before the show headed to New York for an Off-Broadway run. Stookey was so moved by the event that he contacted Peter Yarrow to encourage him to see the production in New York. (Yarrow now travels with the concert version of Lonesome Traveleracross the U.S.)
The intimate nature of Rubicon reminded Stookey of a number of the small clubs he had come up in, and he felt at home at Rubicon. His solo concerts at Rubicon in 2016 and 2017 were both immediate sell-outs.
Stookey's song "I Dig Rock and Roll Music," co-written with Dave Dixon and James Mason, was the inspiration and basis for last year's Rubicon World Premiere concert of the same name. And Stookey wrote an original anthem for the piece, "Standing on the Shoulders," which was described by Rita Moran of the Ventura County Staras a "vibrant finish...an urgent call for today's audiences to take charge of their world and their destinies." (The production returns this September 11 - 29 for an encore run.)
Stookey also chaired the 2017 Music for Changing Times Festival at Rubicon, produced in conjunction with Music2Life, the not-for-profit organization Stookey started with daughter Liz Stookey Sunde to amplify the voices of contemporary activist-artists and highlight the impact that music continues to have in social justice movements around the world.
Born December 30, 1937, Noel Paul Stookey grew up in the Midwest where he played electric guitar in his high school rock 'n' roll band (the Birds of Paradise) and hung out at an R&B record shop listening to groups like the Drifters, the Platters, and the Cadillacs.
When he moved to New York City, he was 20 and looking for independence, but what he found were Peter Yarrow and Mary Travers and a career that took on a life of its own. The trio's first album shot to the top of the charts, where it stayed for two years. He has performed in intimate coffeehouses, at the White House, and in massive stadiums. At the 1963 March on Washington when Martin Luther King Jr. delivered his "I Have a Dream" speech, Peter, Paul and Mary delivered the compelling "If I Had a Hammer" and "Blowin' in the Wind".
Stookey's sound has been shaped by huge cities, as well as the smallest hamlets of the Heartland, housing projects, coastal Maine villages, towns up and down the Mississippi, and by his search for a common language that enables everyone no matter their origins and experiences to communicate with each other and celebrate the mystery of life.
After a profound spiritual experience in the late '60s, Stookey realized the 200-plus performance schedule each year left neither space in which to explore the rediscovered depths of conscience and dedication that were tugging at him, nor the much overdue and deserved time with his family. In 1970 the group took a sabbatical, providing the opportunity for Stookey, his wife Betty and their three daughters to move from suburban New York to the coast of Maine, before reuniting almost a decade later with a markedly more reasonable schedule.
By then Stookey's solo voice was firmly established, writing and performing music that addresses social change while speaking of and to the soul; fusing jazz improvisation and insightful folk lyrics.
The political, sociopolitical, spiritual, and cultural dynamics of life's stories continue to drive his songs. Collaborating with Betty, sometimes sharing the presentation of multifaith seminars and performances, the connection between Stookey and his material, as well as his audience, is intimate, immediate, identifiable and electrifying.
Noel Paul Stookey has recorded over 50 albums, both as part of the legendary trio and as a soloist. Prior to the release of "At Home," and his acclaimed "One & Many" (and digital mini releases) in 2012, he had released "Facets of the Jewel," "Promise of Love," and "Song for Megumi." In addition to his performance life, Stookey oversees Neworld Multimedia, presenting new artists and creating children's TV shows and music. The royalties from his classic "Wedding Song" go to the Public Domain Foundation, where nearly $2 million has been put to work for charitable causes. If Stookey has his way, he hopes to make the world a better place by supporting a dialogue of acceptance and inclusion. Perhaps his song Love Rules! says it best: "...tryin to be a student of transparency; more of Love and less of me..."
More Hot Stories For You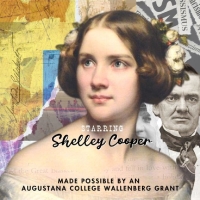 JENNY LIND PRESENTS P.T. BARNUM On February 3 At Whitefire Theatre

November 29, 2022

In 2021, Shelley Cooper dazzled audiences with her award-winning show at the Hollywood Fringe, La Divina: The Last Interview of Maria Callas.
---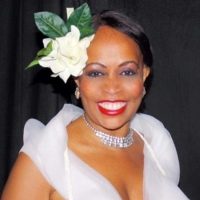 BILLIE! BACKSTAGE WITH LADY DAY Opens January 13 At Sierra Madre Playhouse

November 29, 2022

Billie! Backstage With Lady Day, the award-winning show with music and written and performed by Synthia L. Hardy. Directed by Bryan Rasmussen, presented by Sierra Madre Playhouse, running January 13- January 22, 2023.
---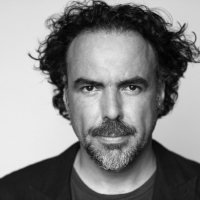 Cinema Audio Society To Honor Alejandro González Iñárritu With Filmmaker Award At 59th Annual CAS Awards

November 29, 2022

Alejandro González Iñárritu will receive the Cinema Audio Society's Filmmaker of the Year honor at the 59th CAS Awards on Saturday, March 4, at the InterContinental Los Angeles Downtown hotel.
---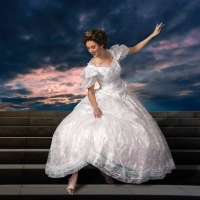 Tickets on Sale Now for Rodgers + Hammerstein's CINDERELLA at Musical Theatre West

November 29, 2022

Celebrate the holidays with a magical modern twist on history's most famous fairytale! Long Beach's premier musical theater company, Musical Theatre West, will debut its production of Rodgers + Hammerstein's Cinderella this December, enchanting audiences of all ages with an updated take on the classic fairytale.
---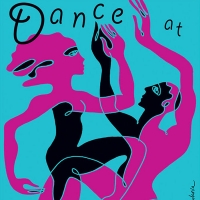 Odyssey Theatre to Present 6th Annual, 6-Week DANCE AT THE ODYSSEY Festival

November 29, 2022

Odyssey Theatre Ensemble will kick off 2023 with its sixth annual Dance at the Odyssey festival, once again celebrating new and cutting edge contemporary dance in Los Angeles.
---