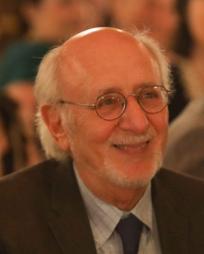 Date of Birth: May 31, 1938 (84)
Birth Place: New York, NY, USA
Latest News on Peter Yarrow
Peter Yarrow News
Legendary American Folk Singers Peter Yarrow and Noel "Paul" Stookey Return to Ridgefield Playhouse, September 16
by A.A. Cristi - Jul 20, 2022
It's hard to imagine that it was sixty years ago when the iconic trio Peter, Paul & Mary took over the American folk song landscape, paving the way for artists like Bob Dylan and John Denver.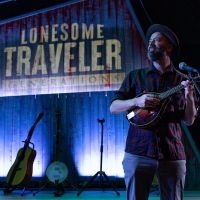 World Premiere of LONESOME TRAVELER: GENERATIONS to be Presented by Rubicon Theatre Company
by Chloe Rabinowitz - Jun 6, 2022
Rubicon Theatre Company, Ventura's non-profit professional theatre company, will continue the company's 2022-2023 Season with the World Premiere of LONESOME TRAVELER: GENERATIONS, conceived by George Grove and James O'Neil, with musical direction by Rick Dougherty and George Grove and direction by Rubicon Co-Founder James O'Neil.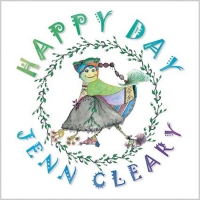 Jenn Cleary Announces New Album 'Happy Day'
by Michael Major - Apr 25, 2022
Happy Day, the second family album from Boulder's award-winning folk-rock singer-songwriter Jenn Cleary, offers an infectious array of tunes with positive messages of happiness and appreciation for the environment. Each song on Happy Day can trace its lineage to this profoundly human experience.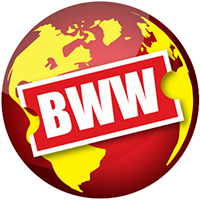 Western Wind Vocal Sextet Will Perform 'The Light Returns: Joyous Music For The Holidays'
by Stephi Wild - Nov 29, 2021
The concert will also be live-streamed and available on-demand. The program will include Hebrew, Sephardic and Yiddish Chanukkah Songs, Medieval and Renaissance Christmas Motets and Carols; new works by Gerald Cohen and Yehezkel Braun; and new arrangements of songs by Peter Yarrow, Woody Guthrie and Béla Fleck.
Western Wind Vocal Sextet Returns In THE LIGHT RETURNS: JOYOUS MUSIC FOR THE HOLIDAYS
by A.A. Cristi - Nov 8, 2021
The Grammy-nominated Western Wind Vocal Sextet will present 'The Light Returns: Joyous Music for the Holidays' on Saturday, December 4 at 7:00 PM at Church of St. Luke in the Field.
VOODOO MACBETH, THE FORGOTTEN PLACE, ON OUR OWN ISLAND, and More Win Big at the 27th Annual Sedona International Film Festival
by Stephi Wild - Jun 20, 2021
Check out the full list of winners, including Lifetime Achievement Awards to Oscar-winning costume designer Bob Mackie for his body of work; director and actor Luis Valdez; and iconic actor Tom Skerritt. 
BWW Review: Sedona International Film Festival Features The Parkland Project's THE CHILDREN WILL LEAD THE WAY
by Herbert Paine - Jun 11, 2021
THE CHILDREN WILL LEAD THE WAY is The Parkland Project's emotionally powerful, emotionally charged, and illuminating testimonial to a new generation of leadership committed to social change. Scheduled for screening on June 13th at the Sedona International Film Festival ~ at Sedona Performing Arts Center, 995 Red Rock Crossing Road, Sedona, AZ.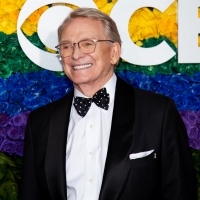 Bob Mackie Will Receive Lifetime Achievement Award at Sedona International Film Festival
by Sarah Jae Leiber - May 26, 2021
In Mackie's honor, the Barbra Streisand classic Funny Lady, the sequel to Funny Girl,will be screened.  Funny Lady, which was nominated for five Oscars including Best Costume Design, will screen at 7 p.m. on Wednesday, June 16 at SPAC.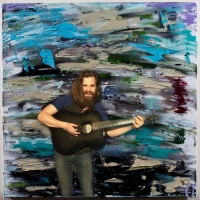 Jeremy Parsons Named A Finalist In 2021 New Folk Music Contest
by Chloe Rabinowitz - Apr 16, 2021
Now, Jeremy Parsons has been selected, from approximately 700 entries, as a 2021 New Folk Finalist. As a result, Jeremy will perform in one of two Kerrville's Grassy Hill New Folk Competition Finalist Concerts on Saturday May 22nd at 7p.m. Central & Sunday May 23rd at 7p.m. Central.
JAY-Z To Accept Gatekeeper of Truth Award At Harry Belafonte's 94th Birthday Celebration
by Sarah Jae Leiber - Feb 23, 2021
The event will feature just-added performances & appearances from Tiffany Haddish, Usher, Lin-Manuel Miranda, Charlamagne Tha God, Kareem Abdul-Jabbar, Susan Sarandon & Pete Buttigieg.
Peter Yarrow Videos
STAGE TUBE: Billy Jonas to Play Symphony Space
by Stage Tube - Apr 2, 2012
Billy Jonas and His Band will perform at Symphony Space on Saturday, April 21st at 11 am in celebration of Earth Day. Ticket prices range from $11 to $20. Watch a video of the musician perform with Alison Krauss below!