Review: Kristin Towers-Rowles Shares her Inspirational Life Story Through Song in A LOVELY LINEAGE
In 2015, I first saw award-winning stage star Kristin Towers-Rowles critically acclaimed cabaret show, A LOVELY LINEAGE, in which she shared her own inspirational stories and photo memories from her well-known Hollywood family history, with her ultimate message being that anything is possible if you trust in your own judgment, dreams and will to succeed. And now, even with her jam-packed schedule as a performer and director on stages around Los Angeles, Towers-Rowles entertained a very appreciative audience at Theatre West for one performance only on Sunday, February 3, 2019 at 7pm, directed by Ovation-Award winner Cat Caplin with musical direction by Brenda Varda, with special guest singer Nadia Ahem.
A LOVELY LINEAGE, based on an original concept by Michael Sterling, captures the historic Broadway and Hollywood lineage of Kristin Towers-Rowles starting with her grandmother, the legendary Kathryn Grayson who was an MGM darling and a Hollywood pioneer having starred in some of the
most beloved movie musicals of the 1950s including Kiss Me, Kate and Show Boat. But her famous lineage does not stop there - Kristin's grandfather was the dashing and talented Broadway leading man Johnnie Johnston; her mother, Patricia Towers, was a Las Vegas headliner; and her father is the prolific character actor Robert Towers, who first met her mother when he was appearing in the original Los Angeles production of "You're a Good Man, Charlie Brown" as Snoopy. Another interesting fact - her diminutive father can claim to be the body with Brad Pitt's head superimposed on it as Benjamin Button in the popular Hollywood film. In A LOVELY LINEAGE, Kristin celebrates her incredible family legacy by performing musical numbers from such beloved Broadway musicals as Camelot, She Loves Me, and Kiss Me, Kate to name a few.
Those who have seen Kristin perform onstage most likely do not know the struggles she has overcome to achieve her goal of musical theater stardom.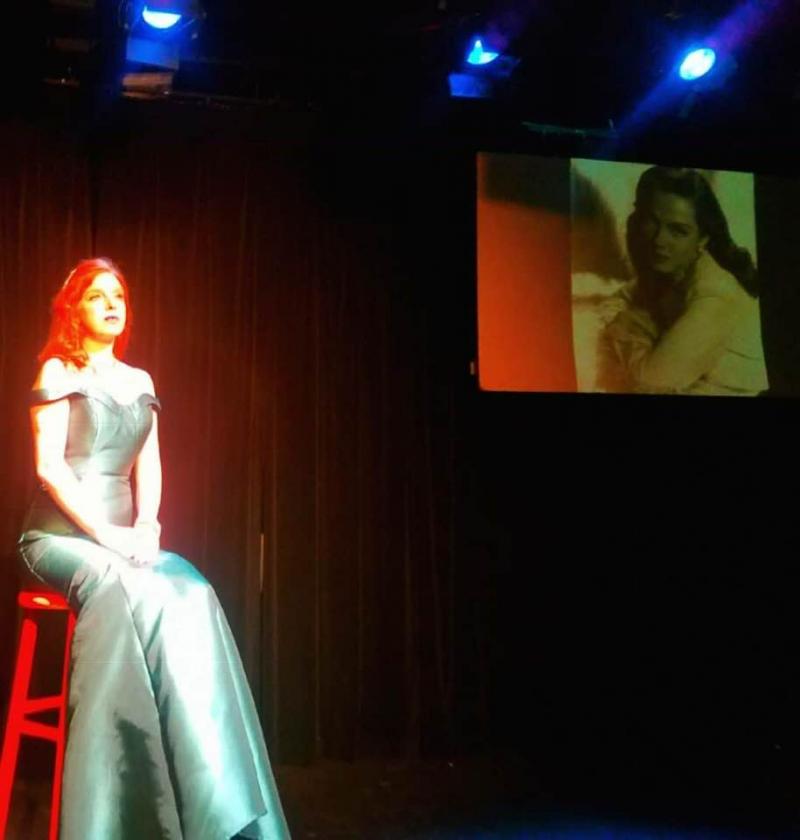 After graduating from Hollywood High, which she claims is "one of the most dangerous schools in Los Angeles now," Kristin went on to study in New York, then returned to Los Angeles to "maintain a closet" as she set out on several national musical theater tours. It was during one of those tours that a too-tight costume caused her to a suffer a career-ending back injury at age 27, with doctors telling her she might never walk again - let alone ever be able to perform onstage. While she kept her comments brief on the subject, her heartfelt tale of loss as she struggled to accept her fate would have ruined many a career. But not this determined woman!
Soon appeared a light at the end of the tunnel when Kristin met her wonderful husband Ryan Rowles, and together they brought three talented daughters into the world in less than 5 year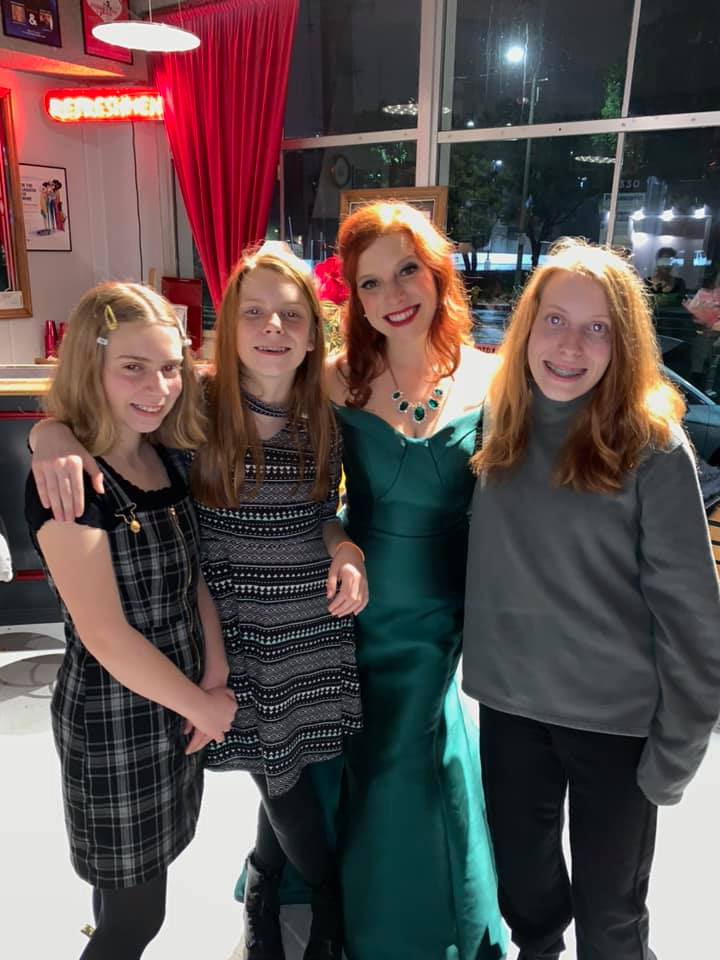 s. "I was a happy and extremely busy baby-making machine!" But when her youngest daughter was a year and a half old, Kristin decided it was time to get back onstage to maintain her sanity, no matter what her doctors had told her. And thankfully, her wonderful and loving husband did not hesitate to encourage Kristin to follow her heart and her dreams back onto the stage. With her father Robert Towers, as well as her husband and daughters in the audience, the evening was even more special as she shared how much their love and support has meant to her, as well as her dedication to performing the show to keep inspiring her girls, and women everywhere, to pursue their own dreams.
Kristin began the evening with the comedic parody to "Broadway Baby" from Follies entitled "Hollywood Baby" in which she shared the many stages of her life inspired by her upcoming in the film capital of the world. "But that was never my dream," shared Kristin, who chose to follow in her family's footsteps and focused her talents on the stage in musical theatre.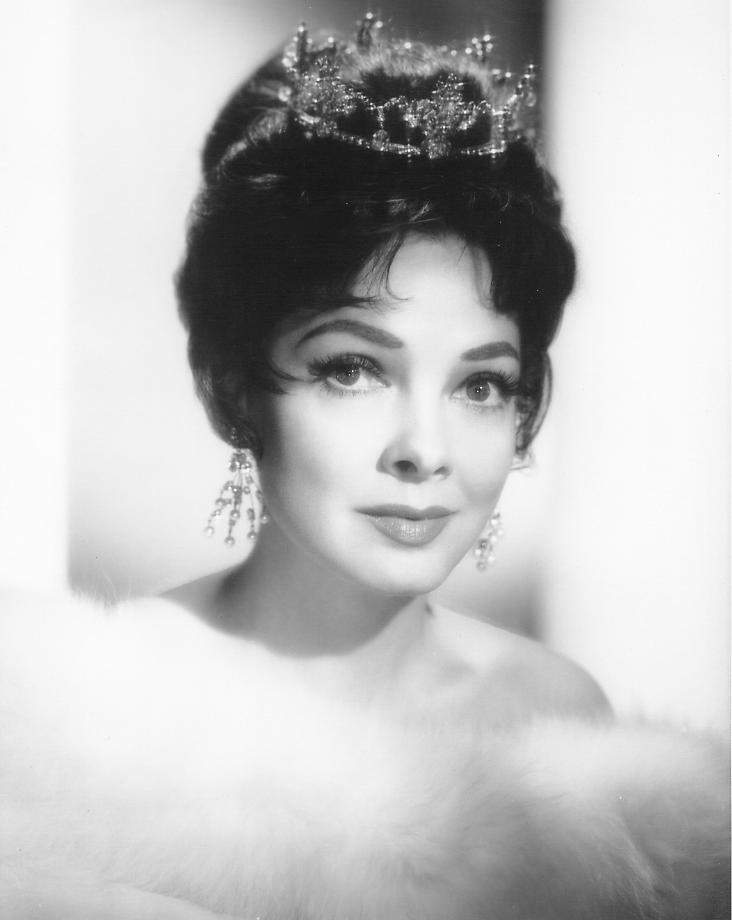 The evening continued with musical numbers made famous by her grandmother, "Make Believe" and "Can't Help Loving That Man of Mine" from Showboat, from which she comically launched into "I Hate Men" from Kiss Me Kate. These two musicals are special to her since both Kristin and her grandmother played the lead roles onstage to much acclaim.
Kristin then took a seat in a much-earned spotlight as crooned the romantic "Before I Gaze at You Again" honoring her grandmother who went on to take over for Julie Andrews in Camelot on Broadway, followed by "Smoke Gets in Your Eyes" from Lovely to Look At, a hit song featured in another of her grandmother's starring roles. Continuing the chronological story of her lovely lineage, Kristin told how her grandfather, after being let go from his MGM contract and marrying her grandmother, went on to star in A Tree Grows in Brooklyn on Broadway.
Other selections performed to perfection by Kristin included "Vanilla Ice Cream" from She Loves Me, honoring her mother who was one of the first to play the musical's lead Amalia, which happens to be Kristin's youngest daughter's name. "My New Philosophy" which I have seen her perform as
Sally in You're a Good Man Charlie Brown.
In 2014, Kristin performed in And the World Goes 'Round, a compilation of musical theater songs by Kander and Ebb. The cast recorded an album from the production with Kristin being the only singer on it to have not won a Tony Award. Her rendition of "A Quiet Thing" which was originally from Flora the Red Menace, turned out to be Kander's favorite on the And the World Goes 'Round, album. Kristin's rendition certainly makes you wonder why this incredibly talented performer has not YET won a Tony Award. But mark my words - it will happen.
Kristin then introduced Nadia Ahern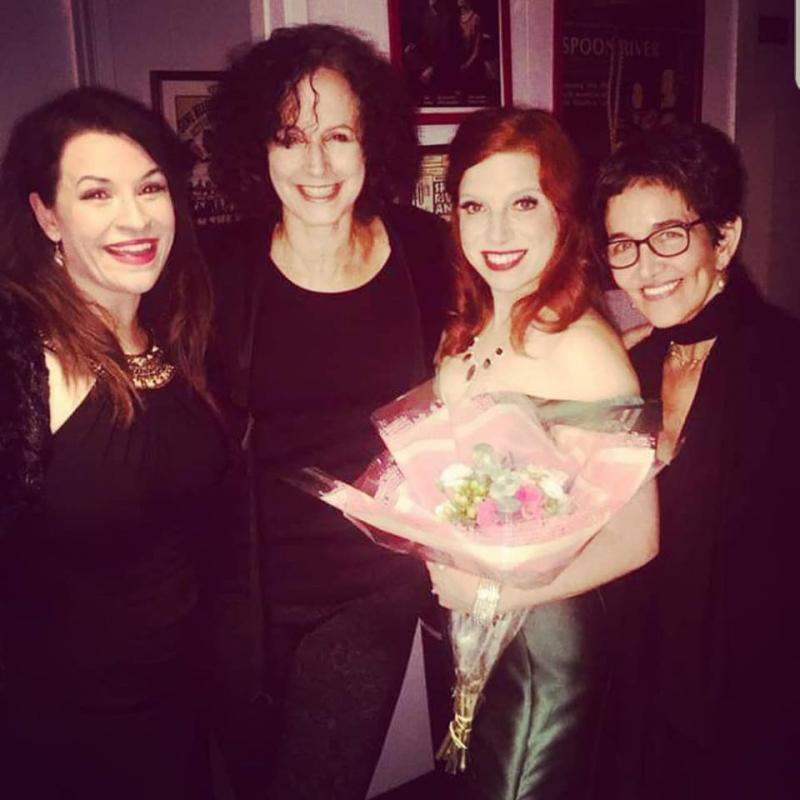 who added in beautifully melodic harmonies to their duet "Flight" by Craig Carnelia, accompanied by the evening's musical director Brenda Varda on piano. "Our Story Goes On" from Baby was a fitting final tribute honoring the generations of women in her family from whom Kristin has learned so many life lessons, and her daughters who she will certainly inspire to pursue their own dreams as evidenced by their overwhelming love on display in the theater.
Given how well received this personal show remains,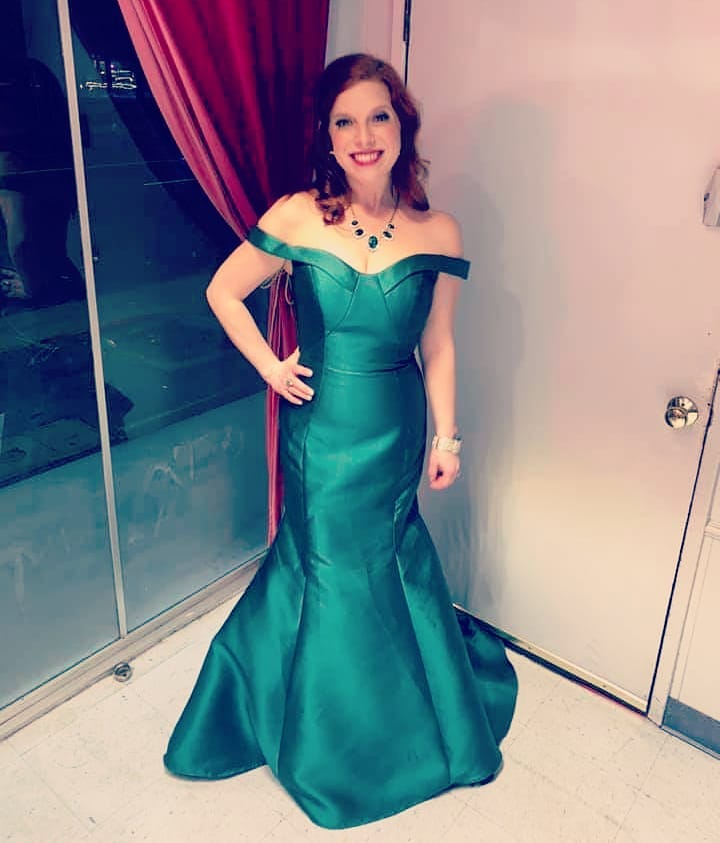 hopefully Kristin will continue to share her inspirational cabaret show A LOVELY LINEAGE as her career continues to unfold, her talents honoring her family while acting as an inspiration for everyone struggling to attain their dreams. And I'd love to see her add a selection to sing with one of her talented daughters who will continue her family's lovely lineage.
And on a personal note, I salute Kristin for continuing to speak out for women's rights and equality at public marches across the country, for which she also receives my utmost recognition and applause, and my future vote when she decides to run for public office!
Related Articles View More Los Angeles

Stories

Shows