Rattlestick Playwrights Theater's First LA Production SLIPPING to Begin Previews, 4/4
New York's Rattlestick Playwrights Theater announces the Los Angeles premiere of the critically-acclaimed play Slipping, written and directed by Daniel Talbott, which will begin previews Thursday, April 4, 2013 at Elephant Stages' Lillian Theatre in Hollywood, CA. The five-week limited engagement is scheduled to open Sunday, April 7, 2013 at 7:00pm and run through Sunday, May 5, 2013.
Considered one of off-Broadway's most respected companies, the OBIE Award-winning Rattlestick is proud to be presenting its first Los Angeles production. A coming-of-age story, Slipping features
Seth Numrich
(Broadway's
War Horse
, Golden Boy), in the lead role of Eli, a gay high school senior. Elephant Stages' Lillian Theatre is located at 1076 Lillian Way, Los Angeles, Calif. For venue information, call 323-962-0046. For additional information, visit
www.Rattlestick.org/rattlestick-LA
.
Slipping will run Thursdays through Saturdays at 8:00pm, and Sundays at 3:00pm and 7:00pm. Tickets are $34 (with discounts available for theater artists, students, and seniors), and are available through Brown Paper Tickets at http://www.brownpapertickets.com/event/335220 or by calling 800-838-3006. Slipping contains adult themes, language, and nudity.
Slipping is the coming-of-age story of Eli. Alone, numb, and friendless after the death of his father, high school senior Eli moves with his English professor mom from San Francisco for a fresh start in Iowa. A new relationship with a boy at school exposes him again to the possibility of closeness and the danger of being swallowed by it.
"It is a play about love and how it is so hard for so many of us to face it, to stare it in the face, to know what to do with it," writes playwright, activist, and Slipping fan Larry Kramer in the play's foreword, "Especially when we are young, but not only then."
The cast of Slipping is MacLeod Andrews (Slipping in New York, Too Much Memory at piece by piece/Rising Phoenix Rep); Maxwell Hamilton (professional stage debut, UCLA productions of RENT and Neon Boneyard); Seth Numrich (Golden Boy, War Horse, The Merchant of Venice on Broadway, Iphigenia at Signature, the New York production of Slipping); Wendy vanden Heuvel (Resurrection Blues by Arthur Miller at the Guthrie Theater, Counting The Ways/Talk To Me Like the Rain... at the Magic Theatre, A Movie Star Has to Star in Black and White at Signature).
The Slipping set design is by John McDermott; costume design is by Rachel Myers; lighting design by Leigh Allen; sound design by Janie Bullard; video and projection design is by Kaitlyn Pietras; property design is by Timm Carney. Slipping's Los Angeles casting director is Mark Bennett; assistant director is Sarah Haught; producing for Rattlestick in LA are Addie Johnson-Talbott and Gaalan Michaelson. Jeanie Hackett is Rattlestick's Los Angeles consultant.
Slipping, which was originally workshopped and developed at London's Royal Court Theatre and Rattlestick, received its world premiere at Chicago's The Side Project, directed by Adam Webster. For its New York premiere at Rattlestick Playwrights Theater under the direction of Kirsten Kelly it featured MacLeod Andrews, Adam Driver (currently starring in HBO's Girls), Meg Gibson, and Seth Numrich. The critically acclaimed, sold-out New York production was named one of the top ten plays of 2009 by The Advocate.
"We're excited to bring Slipping to the West Coast and believe Los Angeles audiences will really respond to this material," says David Van Asselt, Rattlestick artistic director and co-founder. "Despite it being his first play, Talbott's writing is vital, wise beyond its years and unafraid to give us characters who are fierce, passionate, and yet with an underlying core of honesty and sincerity in an age when jaded cynicism is de rigueur."
Rattlestick Playwrights Theater - Based in New York's West Village, Rattlestick Playwrights Theater presents diverse, challenging, and often-controversial plays that otherwise might not be produced, in order to foster the future of American theater. The multi-award-winning company - which produces both at its home on Waverly Place and at the historic Cherry Lane Theatre just a few blocks away - is the recipient of the 2007 Ross Wetzsteon Memorial OBIE Award, which recognized the organization for its work and mission: developing and producing innovative new plays.
Well-known as one of the most-respected off-Broadway theater companies, Rattlestick is a playwrights' theater that seeks out unique voices and excellence in the craft. The organization's focus is on getting bold new works up and out to the public. Rattlestick is interested in stories that are human and honest - stories that provoke audiences to think. By guaranteeing a second production, Rattlestick gives its playwrights permission to take chances and, potentially, even to fail. In creating an atmosphere that fosters risk-taking, Rattlestick encourages playwrights to challenge themselves to realize their full creative potential.
With a core operational focus of launching mainstage off-Broadway productions, Rattlestick has produced over 60 world premieres in the past 17 seasons. Now in its 18th season, Rattlestick continues to introduce new writers. Playwright and artist mentors have included Edward Albee, Jon Robin Baitz, Zoe Caldwell, Arthur Kopit, Craig Lucas, Joe Mantello, Terrence McNally, Marsha Norman, and Adam Rapp. Highly acclaimed past productions include: Volunteer Man (OBIE Award), Saved or Destroyed (OBIE Award), Faster, The Last Sunday in June (GLAAD Award nomination), The Pavilion (Drama Desk Award nomination for Outstanding Play of 2005) God Hates the Irish: The Ballad of Armless Johnny (Drama Desk Award nomination), Lady (Drama Desk Award nomination), That Pretty Pretty; Or, The Rape Play, The Amish Project, Slipping, Killers and Other Family, Post No Bills, and The Aliens (OBIE Award).
Rattlestick's current season features daring new works by Adam Rapp, Jon Fosse, Jesse Eisenberg, Jonathan Tolins, Mando Alvarado, Jessica Dickey, and Lyle Kessler. Currently running at New York's Cherry Lane Theatre is Rattlestick's production of Eisenberg's The Revisionist, in which he co-stars with Vanessa Redgrave.
Rattlestick in Los Angeles - In bringing Slipping to Los Angeles Rattlestick is exploring the potential for long-term creative collaboration with the local theater, film, and television communities. "Rattlestick is not only thrilled to bring some of its innovative New York productions to Los Angeles audiences," says Rattlestick Artistic Director David Van Asselt, "but we are also seeking to collaborate and intercross with the remarkable entertainment communities in Los Angeles." He continued, "Los Angeles is a vital city - open to experimentation and full of creative mavericks. We are very interested in exploring that, opening up a line of communication, tapping into it... seeing what's possible."
Daniel Talbott is an actor, director, playwright, producer, literary manager of Rattlestick Playwrights Theater, and artistic director of Rising Phoenix Rep (recipient of the 2007 NYIT Caffe Cino Fellowship Award). His most recent play, Afghanistan, Zimbabwe, America, Kuwait, was commissioned by Rattlestick and Encore Theatre Company, was presented at A.C.T.'s Costume Shop in San Francisco this past summer, and is being further developed by both companies. His play Yosemite premiered last season at Rattlestick, and other plays include Sam and Gus, What Happened When, and Slipping (published by Dramatists Play Service, named one of the top ten plays of 2009 by The Advocate, and a 2011 Lambda Literary Award finalist for drama). His most recent work as an actor includes the Theatre for One project in Times Square and around NYC, and a recurring role on The Big C for Showtime. Recent directing work includes Follow (Balancin' Productions), Afghanistan, Zimbabwe, America, Kuwait (Rattlestick/Encore), Much Ado About Nothing (Boomerang), Lake Water (Neighborhood Productions), Eightythree Down (Hard Sparks), Squealer (Lesser America at Theater for the New City), and The Umbrella Plays (the teacup company/FringeNYC, where it won the Overall Excellence Award for Outstanding Play; also presented at The Tank). Recent producing credits include the off-Broadway productions of All the Rage, Elective Affinities with Zoe Caldwell, Too Much Memory, and the Cino Nights series. He received a 2011 Theater Hall of Fame Fellowship and was named one of the 15 People of the Year 2006 by nytheatre.com. He is a graduate of Juilliard and of Solano College Theatre's ATP.
MacLeod Andrews (JAKE) has performed in a number of shows off-Broadway and off-off-Broadway, including Daniel Talbott's Slipping at Rattlestick Playwrights Theater, Too Much Memory at New York Theater Workshop's Jonathan Larson Lab, Somewhere in the Pacific, No End of Blame, and Hang Up through Potomac Theater Project's residency at Atlantic Theater. Also David Caudle's The Common Swallow and The Sunken Living Room for the NYC HOWL! festival, Besharet by Chana Porter with Alivewire Theatrics, and The Umbrella Plays by Stephanie Janssen. He is a proud company member of Rising Phoenix Rep, with whom he has performed in the shows Nobody by Crystal Skillman, and What Happened When by Daniel Talbott, in addition to Slipping and Too Much Memory. He enjoys a prolific and lauded career narrating audiobooks. Films include Found in Time, Split, They Look Like People, and Tuesday Morning. He moved to Los Angeles in August 2011 and frequently returns to NYC and his hometown of Louisville, KY. He earned his B.A. from Middlebury College.
Maxwell Hamilton (CHRIS) is a recent graduate from the UCLA School of Film, Theater and Television. While there, he performed as Roger in RENT at the Freud Playhouse, The Groom in Neon Boneyard and Polydeukes in Elektra. Other productions include the West Coast stage premiere of High School Musical where he played Troy Bolton, and Matt in the short film Glass People, with David Hoberman. He has also performed and produced multiple new media series with companies such as Treehouse Productions.
Seth Numrich (ELI) is excited to be reprising the role of Eli, which he originated at Rattlestick off-Broadway. In 2010, Numrich played Lorenzo in The Merchant of Venice at both the Public's Delacorte Theater and on Broadway, and the next year starred as Albert, owner of the title colt in the Tony Award-winning War Horse. This season he starred in Lincoln Center Theater's 75th anniversary Broadway revival of Clifford Odets' Golden Boy. Numrich's off-Broadway credits include Iphigenia 2.0 (Signature Theatre); On The Levee (LCT3); Gates of Gold (59E59); Dutch Masters (LAByrinth); Too Much Memory, Favorites, and Break My Face On Your Hand (all with Rising Phoenix Repertory); as well as Blind and Yosemite, both at Rattlestick. His regional credits include The History Boys (CTG/Ahmanson Theatre) as well as plays at Seattle Rep, Chautauqua Theatre Co., and the Guthrie Theater in addition to the Edinburgh Fringe Festival. His film and television work includes The Good Wife, Gravity (Starz, series regular), and Private Romeo. He has been a teaching artist for Artists Striving to End Poverty (ASTEPonline.org) since 2005 and is a proud member of Rising Phoenix Repertory. At 16, Numrich was admitted to Juilliard, the youngest person ever accepted into the prestigious performing arts conservatory.
Wendy vanden Heuvel (JAN), director of piece by piece productions in NYC, was honored in 2012 with The Barrow Group's TBG Award for individuals who make outstanding contributions to the theater. As an actress she has performed in Law and Order, and the films The Undeserved, and East of Acadia (Brad Coley, dir.). Her theater credits include Resurrection Blues (Guthrie Theater, David Esbjornson, dir.), A Movie Star Has to Star in Black and White (Signature Theater), Mud (Magic Theater), Counting The Ways/Talk To Me Like the Rain... (Magic Theater, Joseph Chaikin, dir.), History: An American Dream, and The Lower Depths (Anne Bogart, dir.), Sex in a Coma (HERE Arts Center, Lee Breuer , dir.), Blood Orange (Cherry Lane Theater/Blue Heron Theater), The Thickness of Skin (The Barrow Group), Too Much Memory (Rising Phoenix Rep), and The Seagull (Lake Lucille Chekhov Project, Brian Mertes/Melissa Kievman). Wendy vanden Heuvel was a member of Jerzy Grotowski's Objective Drama Project at Irvine, CA (1991), co-artistic director of The Other Theater with RoseMary Quinn (1994-1998), and she is a member of Rising Phoenix Repertory. She teaches acting at New York University's Experimental Theater Wing and she is a proud longstanding, and sitting, member of The 52nd Street Project.
David Van Asselt, the artistic director and co-founder of Rattlestick Playwrights Theater, is a playwright (Dog Daze, Incident at Irving's Pet Place [a radio play], A Trip to the Beach, Winning, and The Messenger) and director. He has also led playwrights' groups and taught playwriting, as well as designed and built sets. His plays have been produced in New York, Washington D.C., Virginia, and Arizona. Van Asselt holds a B.F.A. from NYU Film School as well as an M.A. in Philosophy from NYU.
Rattlestick and Slipping LA Links:
•
http://www.rattlestick.org/rattlestick-la
• Like Rattlestick on Facebook -
https://www.facebook.com/RattlestickPlaywrightsTheater
• Follow @RattlestickLA -
https://twitter.com/RattlestickLA
More Hot Stories For You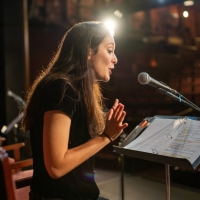 Ensemble Theatre Company Is Accepting Applications For 6th Annual Young Playwrights Festival

November 29, 2022

Ensemble Theatre Company, Santa Barbara's professional theater, is now accepting applications for its 6th Annual Young Playwrights' Festival for aspiring writers aged 14-19.
---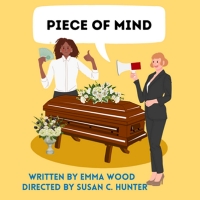 Write Act Rep Presents the World Premiere of PIECE OF MIND At The Brickhouse Theatre, Opens December 10

November 28, 2022

PIECE OF MIND, a play by playwright Emma Wood, will be performed by Write Act Rep from December 10th, 2022 – January 29th, 2023, at the Brickhouse Theatre in North Hollywood. Produced by Write Act's award-winning creative team members: Producing artistic director John Lant, producer Tamra Pica with play direction by Susan C. Hunter.
---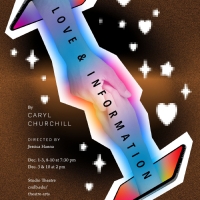 California Repertory Company Presents LOVE & INFORMATION

November 28, 2022

Be prepared for a kaleidoscopic exploration of a world full of chaos, alienation, and miscommunication in Love & Information, written by Caryl Churchill and directed by Jessica Hanna, which will open at the CSULB Studio Theater on Thursday, December 1st, at 7:30 p.m. Performances will continue through Saturday, December 10th at 7:30 p.m.
---
World Premiere Of A MOMENT to Open At Little Fish Theatre in December

November 28, 2022

What begins as an awkward exchange slowly transforms into a night that will change the course of both of their lives. Audiences will love the funny and vulnerable story of A Moment, with this world premiere opening December 14 and closing December 23.
---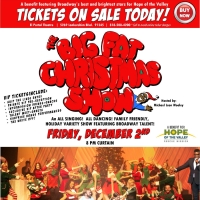 Gabrielle Ruiz, Rena Strober & More to Star in THE BIG FAT CHRISTMAS SHOW at the El Portal Theatre

November 28, 2022

Broadway to the Rescue's THE BIG FAT CHRISTMAS SHOW has announced the cast for this year's December 2nd, holiday fundraising extravaganza, at the El Portal Theatre! The list of Broadway performers this year include Carly Hughes, Jason Michael Snow, Clent Bowers, Rhett George, Greg Poland, Gabrielle Ruiz, Rena Strober, and more.
---