Latest News on Jon Fosse:
Jon Fosse News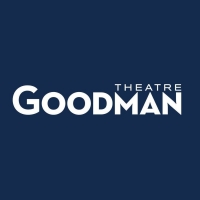 Goodman Theatre to Present Midwest Premiere of PEQUE√ĎOS TERRITORIOS EN RECONSTRUCCI√"N This Month
by Chloe Rabinowitz - Sep 9, 2022
Goodman Theatre and the Chicago Latino Theater Alliance will present the Midwest premiere of¬†Peque√Īos Territorios en Reconstrucci√≥n¬†by Teatro Linea de Sombra of Mexico City, appearing in a limited engagement¬†September 21-25¬†at the Goodman.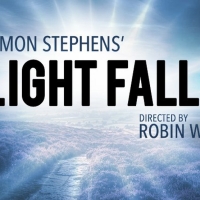 Steep Summer Shows Continue with Simon Stephens' LIGHT FALLS
by A.A. Cristi - Jun 30, 2022
Steep Theatre's second summer production is the US premiere of Tony Award-winning playwright Simon Stephens' Light Falls set to open July 8th. Stephens, Steep's Associate Playwright, will make his fifth production with Ensemble Member Robin Witt once again serving as director. Witt has also directed Stephen's Wastwater, Motortown, Pornography and Harper Regan, Steep's bestselling production.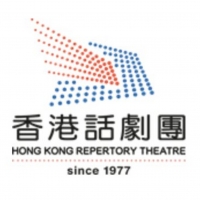 Hong Kong Repertory Theatre Announces 2021-22 Season
by Stephi Wild - Mar 30, 2021
The Hong Kong Repertory Theatre announces on 29th March the 2021'Äď22 theatre season.
Hong Kong Repertory Theatre Announces Premiere of THE GREAT PRETENDER and More in 2020-21 Season
by Chloe Rabinowitz - May 18, 2020
The Hong Kong Repertory Theatre announced on 18th May the 2020-21 theatre season. Under the theme 'Discovering Theatre: A Joyful Journey', the new season includes quite a few comedies, hoping that audiences can garner wisdom and insight through laughter.
BWW Review: SEA at Scena Theatre
by Evann Normandin - Nov 9, 2019
I have to hand it to Scena Theatre- they consistently elevate interesting, international work. Director Robert McNamara brings Jon Fosse's SEA to DC for its US debut performance at the intimate DC Arts Center, and the performance will surely leave you thinking. Norwegian playwright Fosse, one of Europe's most performed dramatists, has been translated into over 40 languages and, in 2010, won the biggest prize in global theatre- the Ibsen award. There were moments on opening night when all the stars aligned: persuasive acting, poignant dialogue, precise movements, and inspired casting. There were also moments when pacing, language, and the play's inherent incomprehensibility made engaging with Fosse's work difficult.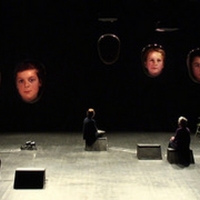 Jon Fosse's SHADOWS to Make UK Premiere At The Coronet Theatre
by Julie Musbach - Oct 15, 2019
Written by multi-award-winning Norwegian playwright Jon Fosse, Shadows blends video, sound and live performance to create an electric experience in which otherworldly projected images of children speak movingly for onstage performers. Together they explore marriage, infidelity, youth and old age.
WHAT WE DO Premieres In Rep At IRT Theatre With Andre Vauthey
by Julie Musbach - Aug 1, 2019
The How: What We Do, part of the 3B Development Series, currently running at IRT Theatre 154 Christopher St. NYC #3B (third floor), is a daring and engrossing movement piece developed by the artists in the rehearsal process and explored through improvisation.
York Theatre Royal Announces Autumn/Winter 2019 Season
by Marianka Swain - Jul 4, 2019
Emma Rice's Wise Children company return with Enid Blyton's Malory Towers in York Theatre Royal's autumn-winter season, which also features new productions of Arthur Miller's A View from the Bridge and Athol Fugard's Hello and Goodbye.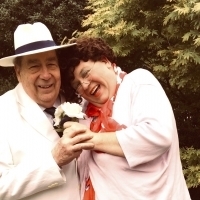 DAPHNE, TOMMY, THE COLONEL AND PHIL comes to Union Theatre
by Stephi Wild - Jul 1, 2019
Acting legend David Henryreturns to the London stage in this surreal domestic farce about a military veteran who discovers that his wife of sixty-six years is in fact a man.

THE CURIOUS INCIDENT OF THE DOG IN THE NIGHT-TIME Returns To The West End Tonight
by BWW News Desk - Nov 29, 2018
The National Theatre announces today that The Curious Incident of the Dog in the Night-Time, adapted by Simon Stephens from the novel by Mark Haddon, and directed by Marianne Elliott (War Horse, Angels in America, Company) will return to the West End in November 2018 for a limited season. The Curious Incident of the Dog in the Night-Time begins previews at the Piccadilly Theatre on 29 November, with an opening night on 11 December.
Jon Fosse Videos
BWW Review: Scena Theatre's SOMEONE IS GOING TO COME is Paranoid and Provocative
by Barbara Johnson - Jan 11, 2017
Robert McNamara directs three Scena Theatre veterans in the Washington-area premiere of SOMEONE IS GOING TO COME, Norwegian writer Jon Fosse's absurdist exploration of magnified paranoia. Thanks to excellent acting and attention to detail, the experience is tense, at times grating, and interesting to witness.
Jon Fosse Frequently Asked Questions
How many shows has Jon Fosse written?
Jon Fosse has written 2 shows including I Am the Wind (Playwright), A Summer Day (Playwright).