Photo Flash: 'The Importance of Being Earnest' at SCR
South Coast Repertory presents The Importance of Being Earnest, by Oscar Wilde and directed by Warner Shook running February 8 - March 9, 2008; officially opening February 15 at 8PM.
With irrepressible style, Oscar Wilde, England's most outrageous wit, adroitly skewers the Victorian English upper class and utterly charms everyone else.
The cast features Christine Marie Brown (Gwendolen Fairfax), Kandis Chappell (Lady Bracknell), Richard Doyle (Rev. Canon Chasuble), Michael Gotch (Algernon Moncrieff), Elise Hunt (Cecily Cardew), John-David Keller (Merriman/Lane), Tommy Schrider (Jack Worthing), Bryan Vickery (Footman/Ensemble) and Amelia White (Miss Prism).
The creative team includes Michael Olich (set design), Nephelie Andonyadis (costume design), Lap-Chi Chu (lighting design), Michael Roth (original music/music direction), Philip D. Thompson (dialect coach) and Jamie A. Tucker (stage manager).
Tickets are $20-$43 previews; $28-$62 regular performances. Call 714-708-5555 or visit www.scr.org.
Folino Theatre Center, 655 Town Center Drive, Costa Mesa CA 92626.  One block east of South Coast Plaza at the Bristol Street/Avenue of the Arts exit off the San Diego (405) Freeway.
Photos by Henry DiRocco / SCR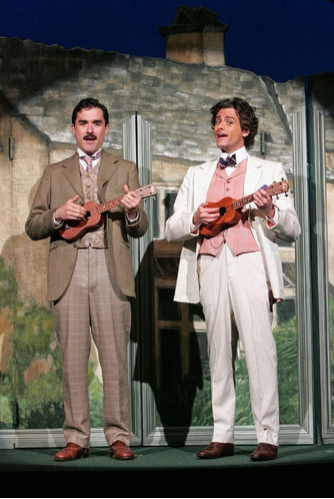 l-r: Tommy Schrider as Jack Worthington and Michael Gotch as Algernon Moncrieff

Tommy Schrider as Jack Worthington and Christine Marie Brown as Gwendolen Fairfax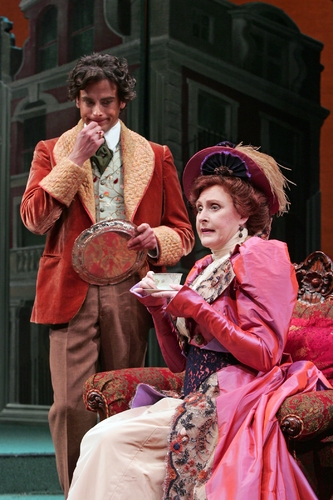 Michael Gotch as Algernon Moncrieff and Kandis Chappell as Lady Bracknell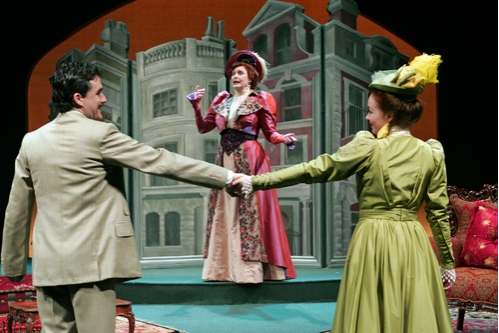 l-r: Tommy Schrider as Jack Worthington, Kandis Chappell as Lady Bracknell and Christine Marie Brown as Gwendolen Fairfax

l-r: Christine Marie Brown as Gwendolen Fairfax, John-David Keller as Merriman and Elise Hunt at Cecily Cardew

l-r: Michael Gotch as Algernon Moncrieff and Tommy Schrider as Jack Worthington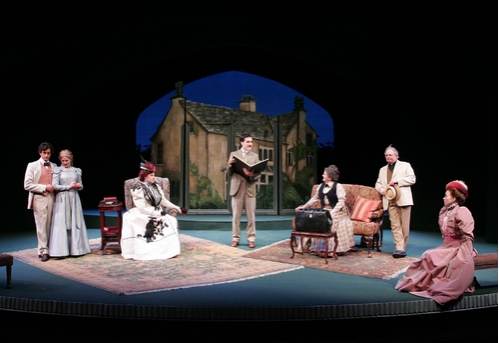 The cast in The Importance of Being Earnest at South Coast Repertory Feb. 8 - March 9