Photos: The Group Rep at Lonny Chapman Theatre Opens A MIDSUMMER NIGHT'S DREAM
The Group Rep presents William Shakespeare's beloved popular comedy A MIDSUMMER NIGHT'S DREAM, directed by Marc Singer, produced by Mannette Antill. This romantic fantasy, set in royal court and enchanted forest, weaves together four plots all joined to the upcoming nuptials of the Duke and his Amazon queen. Under the light of the moon, we're privy to the magical adventures of four young Athenian lovers and six amateur actors, all controlled and manipulated by a warring fairy King and Queen. The play runs November 17 through December 31 at the Lonny Chapman Theatre in North Hollywood at the edge of the NoHo Arts District.
This romantic fantasy consists of four interconnecting plots, woven together by a celebration of the wedding of Duke Theseus of Athens and the Amazon queen, Hippolyta. Under the iridescent light of the moon, we're privy to the adventures of four young Athenian lovers and a group of six amateur actors who are controlled and manipulated by the fairies who inhabit the forest in which most of the play is set. It is in these woods that four young lovers become caught in a quarrel between the king and queen of the faeries. When a group of local rustics are mixed into the madness, the comical snarl of spells seems impossible to unknot. This play is one of Shakespeare's most popular works for the stage and is widely performed around the world. This is the perfect theatrical celebration to close our season, celebrate the holidays and bring in the New Year!
About Director/Actor Marc Singer
Five decades of work on stage and screen have brought Marc Singer round full circle back to the origins of his craft, Shakespeare. Recognized by the L.A. Drama Critics Circle for his portrayal of Petruchio in "The Taming of the Shrew", he has also originated the title role of "The Beastmaster" in numerous films and television series stemming from that production and similarly as Mike Donovan in the popular sci-fi television series "V: The Visitors". Based in the LA area, he continues his film work - most recently guesting as General Shrieve on several episodes of the TV series "Arrow" and similarly on several more on "Beauty and the Beast". Mr. Singer is a poet and playwright as well and counts among his most satisfying achievements the recent composition of a slim volume of curriculum entitled "The System: How to Act".
About the Cast
Cast features the talents of Bix Barnaba*, Michele Bernath*, Patrick Burke, Paul Cady, Anna Gion, Alexa Giraudon, Mia Giraudon, Andrew C. Grigorian, Julian N. Grigorian, Doug Haverty, David Joseph Keller*, Suzy London*, Hisato Masuyama-Ball, Lloyd Pedersen*, Mikel Parraga-Wills, Hartley Powers, Bennett Saltzman, Preston Simpkin, Wesley Simpkin, Marc Singer, Patrick Skelton*, J. Christopher Sloan, Silke Sorenson, Doren Sorrel*, and Chris Winfield.
About the Creative and Production Team
Marc Singer* (Director/Oberon), Mannette Antill (Producer), Marc Singer (Set Design), Chris Winfield (Set Construction), Angela M. Eads (Costume Designer), Steve Shaw (Sound Design), Tor Brown (Lighting Design), Steve Shaw (Sound Design), Dean Cameron (Scenic Artist), Drina Durazo (Program), Doug Engalla (Photography/Videography), Doug Haverty (Graphic Design). Justin Waggle (Assistant Director), Robert Axelrod (2nd Assistant Director); Linda Alznauer (Stage Manager) and John Ledley (Assistant Stage Manager.)
About THE GROUP REP at the Lonny Chapman Theatre
Now in its 43rd year and housed near the NoHo Theatre and Arts District, The Group Rep has produced well over 300 productions including more than 50 World Premieres. The company boasts 80 active company members, from those with notable careers to those building new careers. All company members volunteer time at the Lonny Chapman Theatre, building and painting sets, cleaning the theatre, serving as hosts and box office/reservations personnel. On any given day, it is not unusual to find an octogenarian performing a role onstage or wielding a paint brush.
The Acting Company began May 1973, with a rag-tag group of 11 actors performing scenes for audiences in a laundromat-turned 36 seat theatre on Van Ness Blvd. When Lonny Chapman first entered that theatre, the match was perfect and The Group Repertory was born with Chapman at the helm. In 1999, Lonny was honored when the current theatre's name officially became the "Lonny Chapman Theatre". The partnership continued until Lonny's passing in 2007.
In addition to productions, The Group Rep gives back to the community with its Annual Foster Children's Holiday Party and a new program, still in its infancy, donating play tickets to local Veterans Groups. Also, its Participating Actor and Technical Associates (PATA) program provides internship opportunities for aspiring theatre artists. Past graduates include such notables as Sean Penn and Jennifer Tilly.
From 2009 - 2010, Ernest Figueroa who is producer for the Broad Stage, came on board as Artistic Director, and brought many needed creative and organizational changes to The Group Rep. In April of 2010, Figueroa passed the torch to longtime members Larry Eisenberg and Chris Winfield to serve as Co-Artistic Directors of The Group Rep. Since then, Eisenberg and Winfield have successfully turned the torch into a flame with both challenging and exciting creative choices for The Group Rep seasons of plays and events.
The Group Rep is a 501 (c) (3) not for profit organization, a member of LA Stage Alliance, and is one of 22 theaters located in the flourishing NoHo Arts District of North Hollywood, CA.
About Show Times and Tickets: Opening Friday, November 17 at 8 pm. Show runs: November 17 - December 31. Fridays and Saturdays at 8:00 pm; Sunday matinees at 2:00 pm. Special After Thanksgiving Friday matinee November 24 at 2:00 pm. Talk-back Sundays November 19 and December 3 after the show. Tickets: $25. Students/Seniors with ID: $20. Groups 10+: $15. Buy tickets: www.thegrouprep.com or info@thegrouprep.com. Reservations Line: (818) 763-5990. Lonny Chapman Theatre, 10900 Burbank Boulevard, North Hollywood 91601.
Photo Credit: Doug Engalla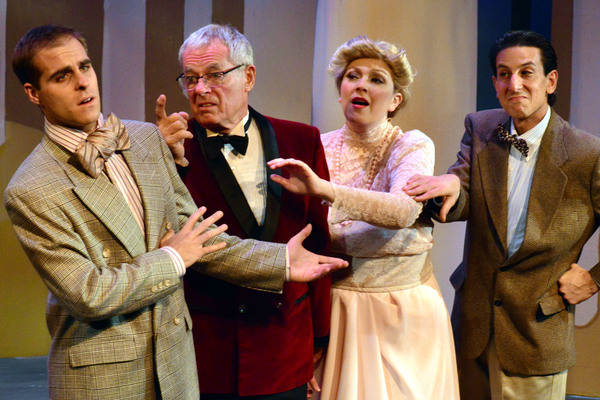 Mikel Parraga-Wills, Chris Winfield. Hartley Powers, Doren Sorrell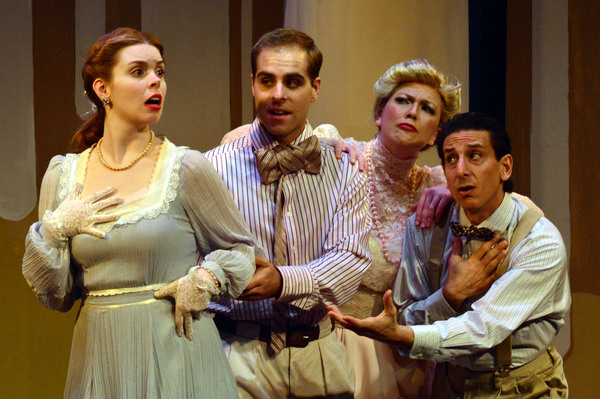 Anna Gion, Mikel Parraga-Wills, Hartley Powers, Doren Sorrell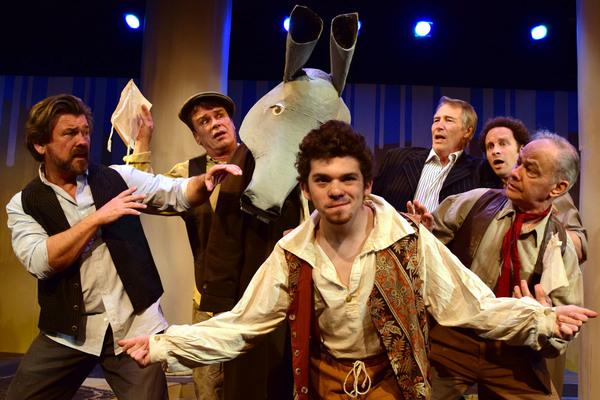 Paul Cady, Patrick Burke, J, Christopher Sloan, Bennett Saltzman, Patrick Skelton, David Joseph Keller, Lloyd Pedersen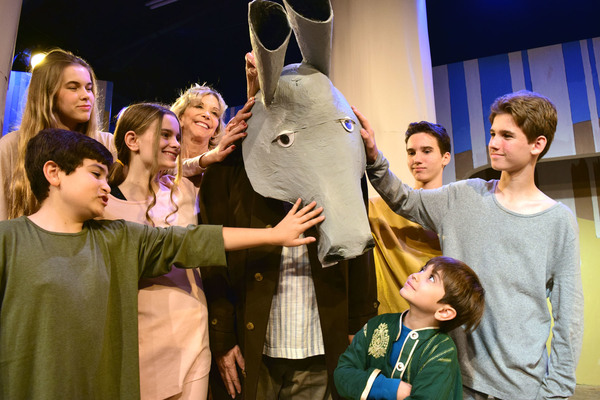 Alexa Giraudon, Andrew Grigorian, Mia Giraudon, Michele Bernath, J.Christopher Sloan, Preston Simpkin, Julian Grigorian, Wesley Simpkin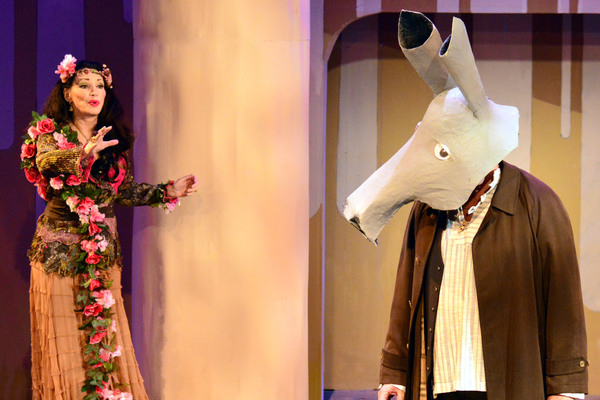 Suzy London, J. Christopher Sloan