Photo Flash: THIEVES Celebrates World Premiere in North Hollywood
Rising Phoenix Repertory, Weathervane Productions, and Rattlestick Playwrights Theater present the world premiere of Thieves, written by Charlotte Miller and directed by Daniel Talbott, at the Monroe Forum Theatre at the El Portal in North Hollywood. Thieves tells the story of a dysfunctional family in East Texas that descends into chaos when their matriarch dies. The show opened on March 20, 2015 with the production running through Saturday, April 4, 2015. BroadwayWorld has photos from the opening night festivities below!
Thieves is the first of three new play commissions from Rising Phoenix Rep and Weathervane. It is also the third production from Rattlestick Playwrights Theater in Los Angeles, following Everything You Touch, co-presented with The Theatre @ Boston Court and directed by Jessica Kubzansky, and Slipping, which was written and directed by Talbott, one of the literary managers of Rattlestick, as well as the artistic director of the Lucille Lortel and the NYIT Award-winning Rising Phoenix Repertory.
Thieves is a gritty portrait of a family in struggle and upheaval. When the family matriarch dies, three wayward children are reunited with their estranged father at their East Texas estate, ready to stake their claim. In the emotional chaos that ensues, Miller exposes the wounds inflicted and the truths ignored in the search for belonging and understanding. Are they really here to say goodbye? Or to plunder what's left of a past that might be better forgotten?
The cast of Thieves includes MacLeod Andrews, Chris Bellant, Addie Johnson, Sarah Shaefer, Samantha Soule, andJohn Wojda. Additional credits include scenery by Deb O, costumes by Tristan Raines, lighting by Kia Rogers, sound by Jake Rodriguez, projections designed by Kaitlyn Pietras, fight choreography by Mike Mahaffey, and key dialect coaching by Victoria Hanlin.
The regular performance schedule for Thieves is as follows: Thursdays through Saturdays at 8:00pm, and matinees on Saturdays and Sundays at 3:00pm. Tickets are $25.00 and are available online at www.elportaltheatre.com, by phone at 818-508-4200 or in person 1-hour prior to performances, at the El Portal Box Office, 5269 Lankershim Blvd., North Hollywood, CA 91601. For more information. visit www.risingphoenixrep.org/upcoming.
Photo Credit: Garrett Davis/Capture Imaging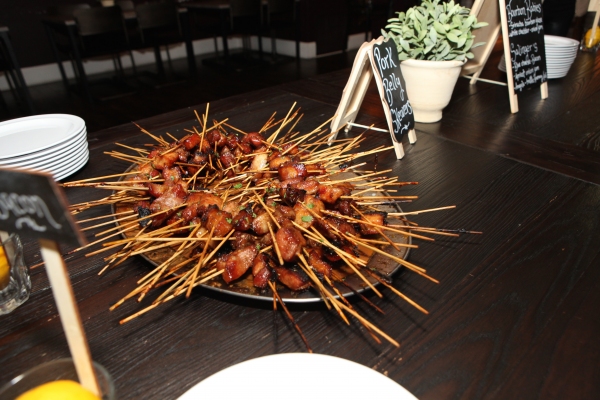 The food during the party for the world premiere of THIEVES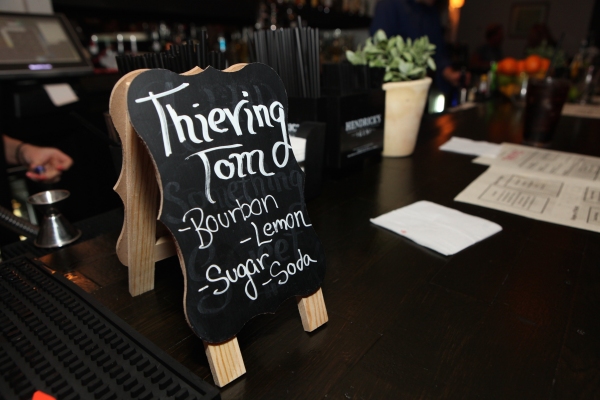 At the party for the world premiere of THIEVES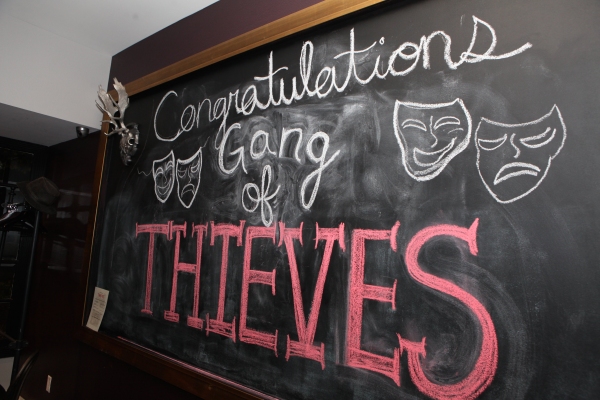 At the party for the world premiere of THIEVES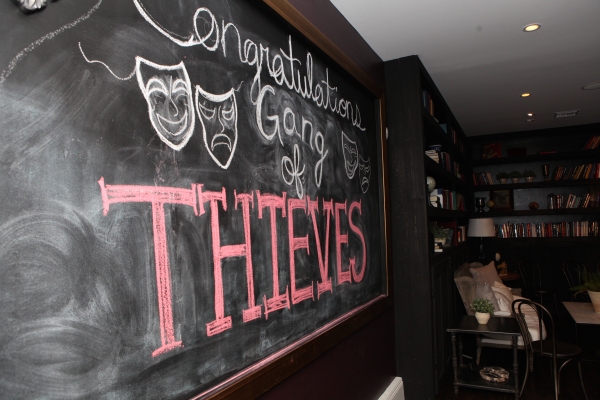 At the party for the world premiere of THIEVES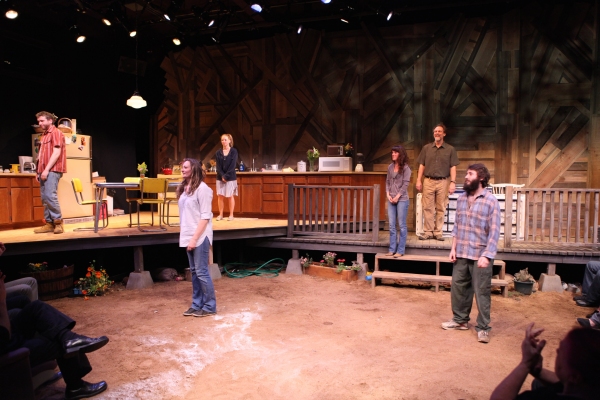 Cast members Chris Bellant, Addie Johnson, Sarah Shaefer, Samantha Soule, John Wojda and MacLeod Andrews take their bows at the curtain call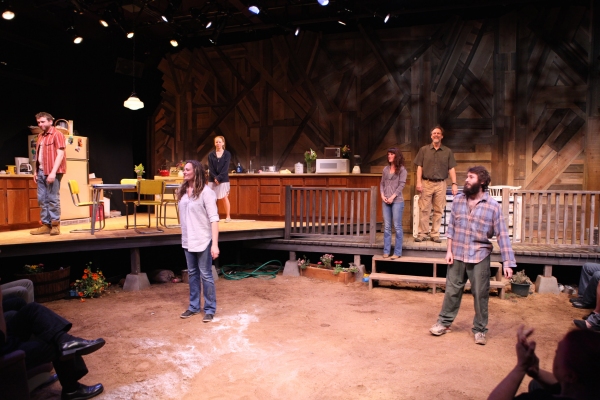 Cast members Chris Bellant, Addie Johnson, Sarah Shaefer, Samantha Soule, John Wojda and MacLeod Andrews take their bows at the curtain call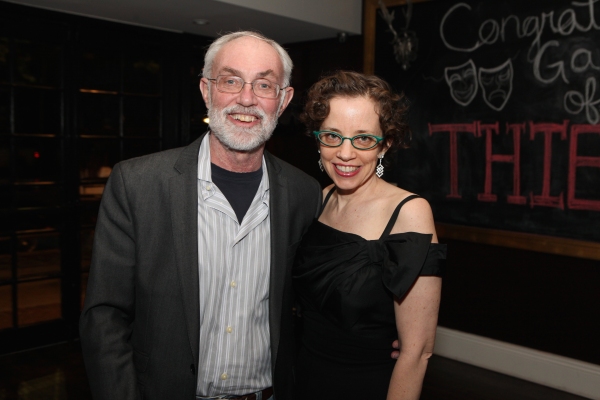 Producer David Van Asselt, Rattlestick Playwrights Theatre and publicist Lynn Tejada, Green Galactic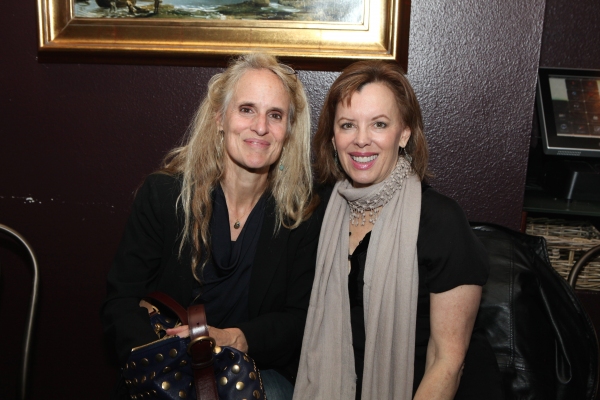 Producer Wendy vanden Heuvel, Weathervane Productions and Jeanie Hackett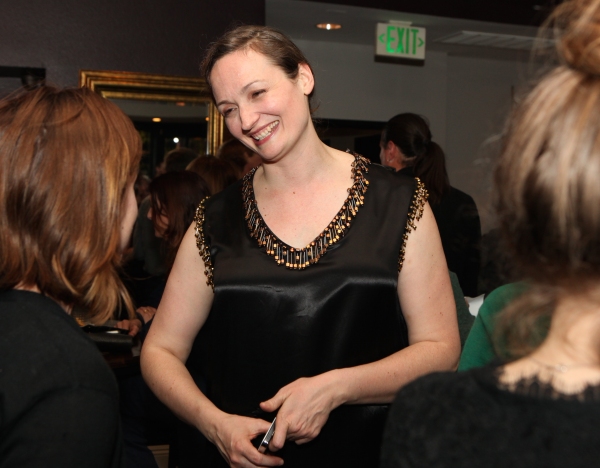 Cast member Addie Johnson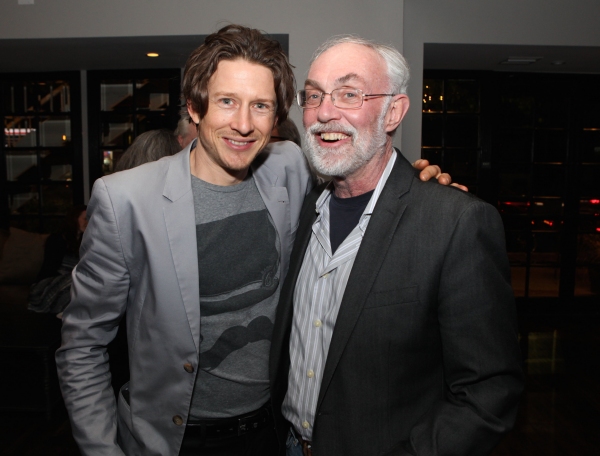 Actor Lukas Behnken and Producer David Van Asselt, Rattlestick Playwrights Theatre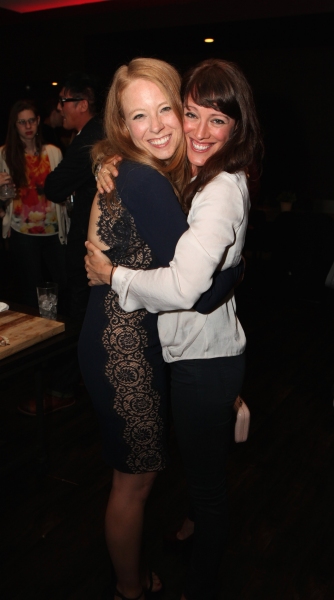 Cast members Sarah Shaefer and Samantha Soule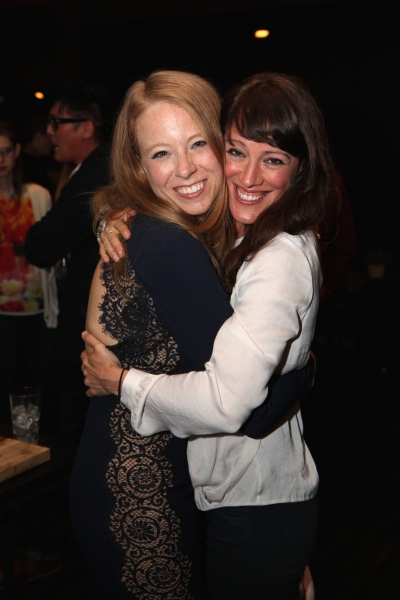 Cast members Sarah Shaefer and Samantha Soule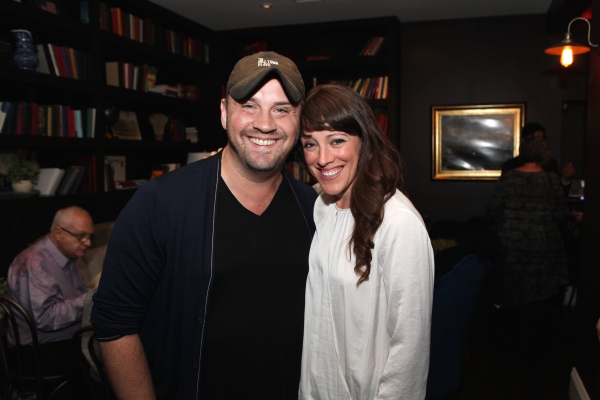 Director Daniel Talbott and cast member Samantha Soule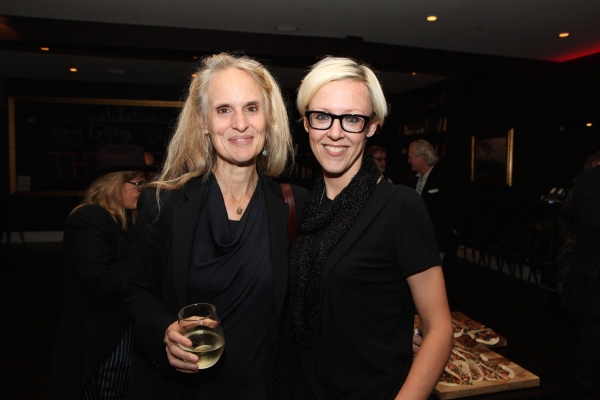 Wendy vanden Heuvel, Weathervane Productions and Kendra Bator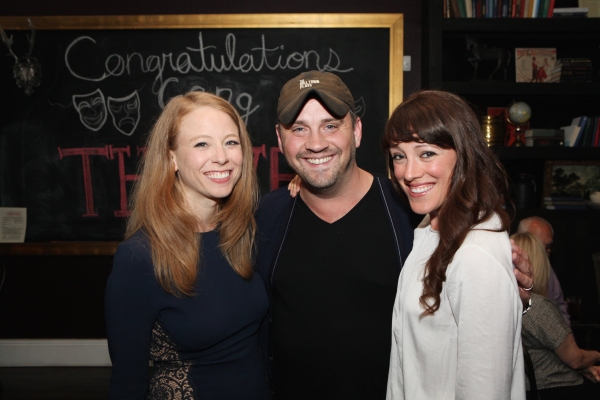 Cast member Sarah Shaefer, Director Daniel Talbott and cast member Samantha Soule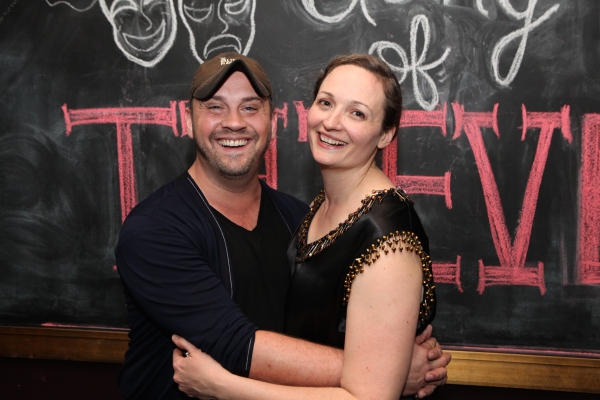 Director Daniel Talbott and cast member Addie Johnson pose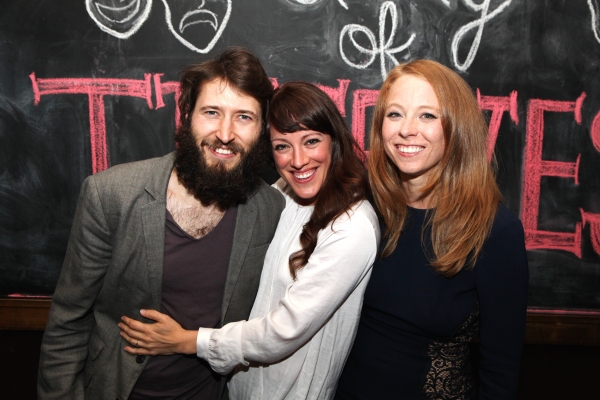 Cast members MacLeod Andrews, Samantha Soule and Sarah Shaefer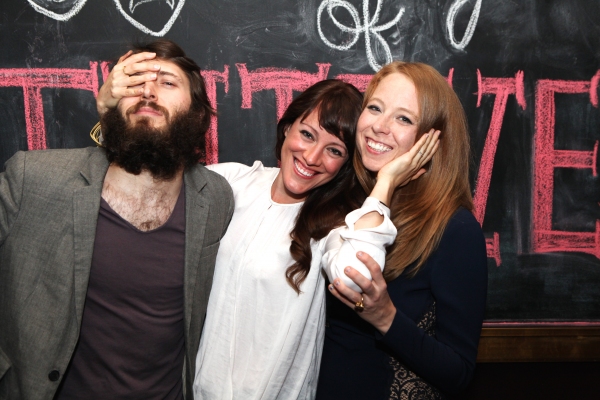 Cast members MacLeod Andrews, Samantha Soule and Sarah Shaefer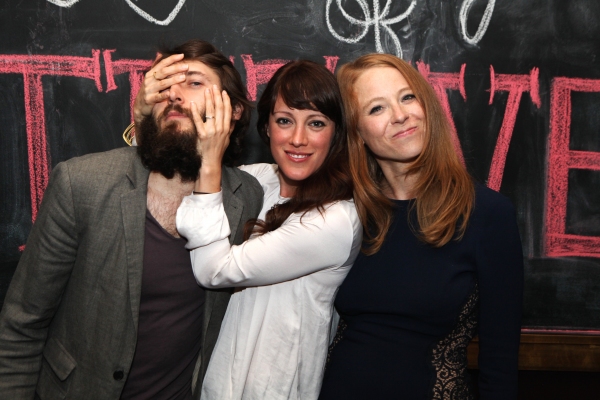 Cast members MacLeod Andrews, Samantha Soule and Sarah Shaefer

Producers Wendy vanden Heuvel, Weathervane Productions, David Van Asselt, Rattlestick Playwrights Theatre and Producer/Director Daniel Talbott, Rising Phoenix Rep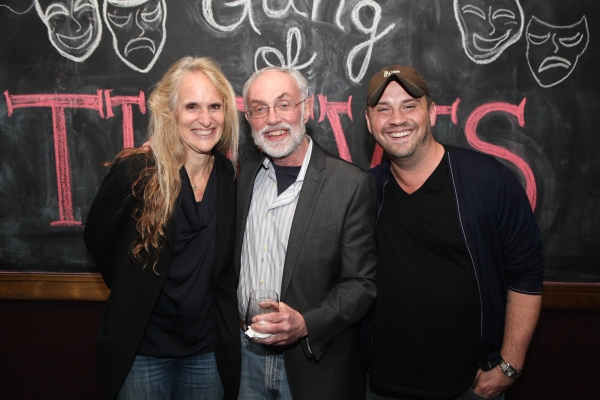 Producers Wendy vanden Heuvel, Weathervane Productions, David Van Asselt, Rattlestick Playwrights Theatre and Producer/Director Daniel Talbott, Rising Phoenix Rep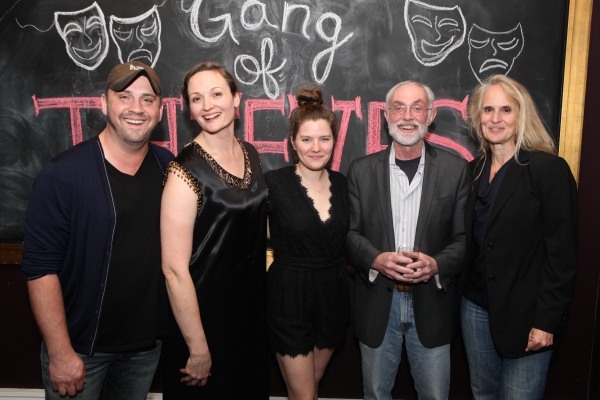 Director Daniel Talbott, Addie Johnson, Playwright Charlotte Miller, Producer David Van Asselt, Rattlestick Playwrights Theatre and Producer Wendy vanden Heuvel, Weathervane Productions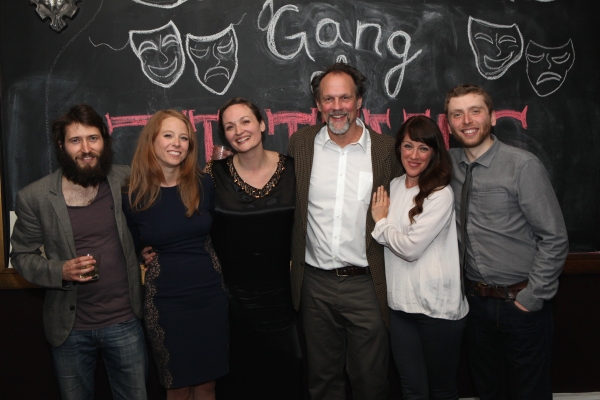 Cast members MacLeod Andrews, Sarah Shaefer, Addie Johnson, John Wojda, Samantha Soule and Chris Bellant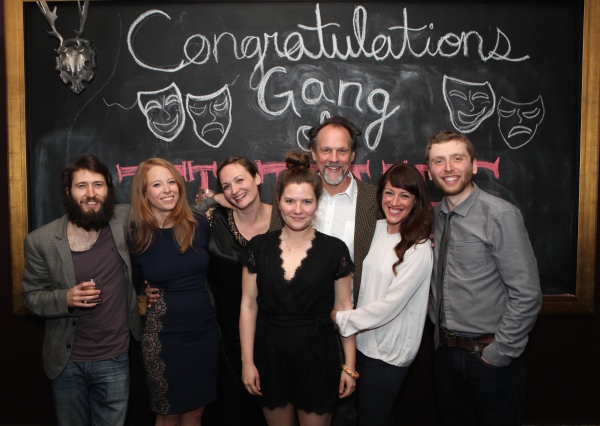 Cast members MacLeod Andrews, Sarah Shaefer, Addie Johnson, Playwright Charlotte Miller and cast members John Wojda, Samantha Soule and Chris Bellant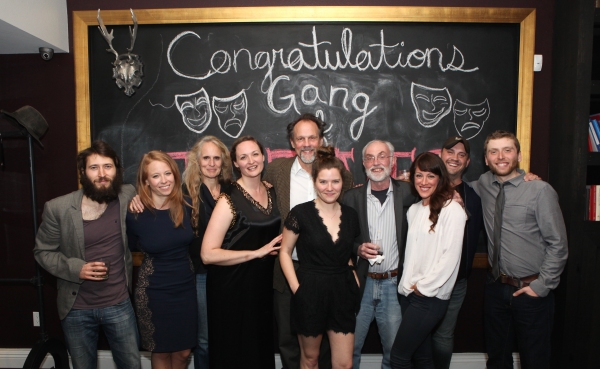 Cast members MacLeod Andrews, Sarah Shaefer, Producer Wendy vanden Heuvel, Weathervane Productions, cast members Addie Johnson and John Wojda, Playwright Charlotte Miller, Producer David Van Asselt, Rattlestick Playwrights Theatre, cast member Samantha Soule, Director Daniel Talbott and cast member Chris Bellant