Photo Flash: Stars Come Out for WHEN YOU BELIEVE Stephen Schwartz Tribute
Academy Award winner Stephen Schwartz was honored and presented with with Desert Ensemble Theatre Company's inaugural Melpomai Award at When You Believe: A Conversation With and Tribute To Stephen Schwartz on May 19 in Palm Springs. The event was held in the Annenberg Theater at the Palm Springs Art Museum, and featured a conversation with Schwartz as well as performances of his stage and movie musical hits.
Directed and moderated by Scott Logsdon (Les Miserables), the evening included performances from Tony nominee Andrea McArdle (Annie), Hunter Parrish (Broadway's Godspell revival and Showtime's "Weeds"), Kate Flannery (NBC's "The Office"), Pamla Vale Abramson, Melissa Batalles, Garrett Hoy, Ben Reece, Haviland Stillwell (Les Miserables and Fiddler on the Roof) and Laura L.Thomas. Joel Baker was the musical director and accompanist. See photos of the stars performing on stage below!
The Melpomai Award is given annually to honor excellence in the development of theatre nationally. The Melpmoai Award (Greek for "Celebration with Song and Dance") was presented to Schwartz by Academy Award winner Dean Pitchford (Fame, Footloose, Carrie) who appeared as Jesus during the original Broadway run of Godspell and as Pippin, replacing John Rubinstein.
Mayor Steve Pougnet of Palm Springs declared May 19th as "Stephen Schwartz Day" in Palm Springs.
During the event, Schwartz said that he considered Hunter Parrish's rendition of "Beautiful City" from Godspell to be definitive.
Schwartz, who is currently represented on Broadway with the long-running musical Wicked and the revival of Godspell, is also known for his work on Pippin, The Magic Show, The Baker's Wife, Working, Children of Eden and his recent opera Séance on a Wet Afternoon, among others. He has won Academy Awards for his work on "Pocahontas" and "The Prince of Egypt" and is also a five-time Tony nominee and four-time Grammy winner.

In rehearsal, front Row L to R: Pamla Vale Abramson, Garrett Hoy, Andrea McArdle, Kate Flannery; 2nd Row: Hunter Parris, Melissa Baralles, Haviland Stillwell; 3rd Row: Ben Reece, Laura L. Thomas; 4th Row: Joel Baker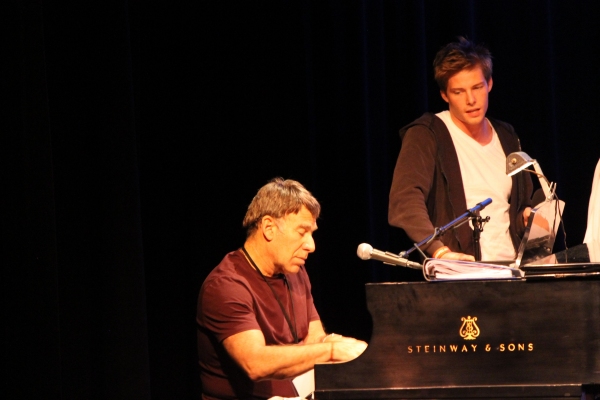 Stephen Schwartz and Hunter Parrish in rehearsal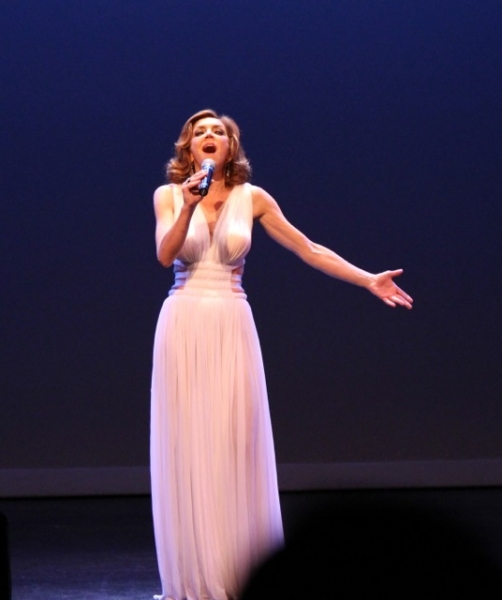 Andrea McArdle

Dean Pitchford

Scott Logsdon

L to R: Stephen Schwartz, Hunter Parrish, Laura L. Thomas, Haviland Stillwell, Ben Reece, Garrett Hoy, Pamla Vale Abramson, Melissa Batalles,  Andrea McArdle, Kate Flannery, Joel Baker and Scott Logsdon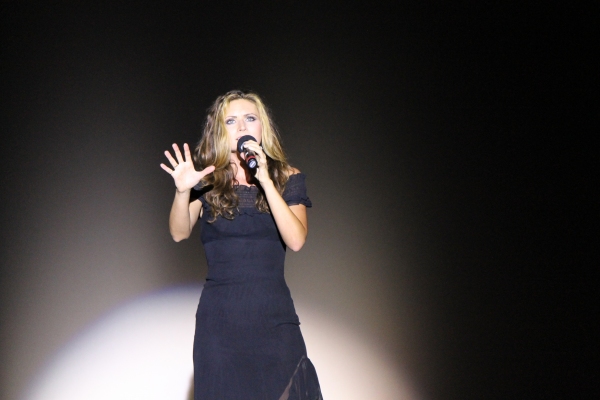 Haviland Stillwell

Laura L. Thomas

Hunter Parrish

Melissa Batalles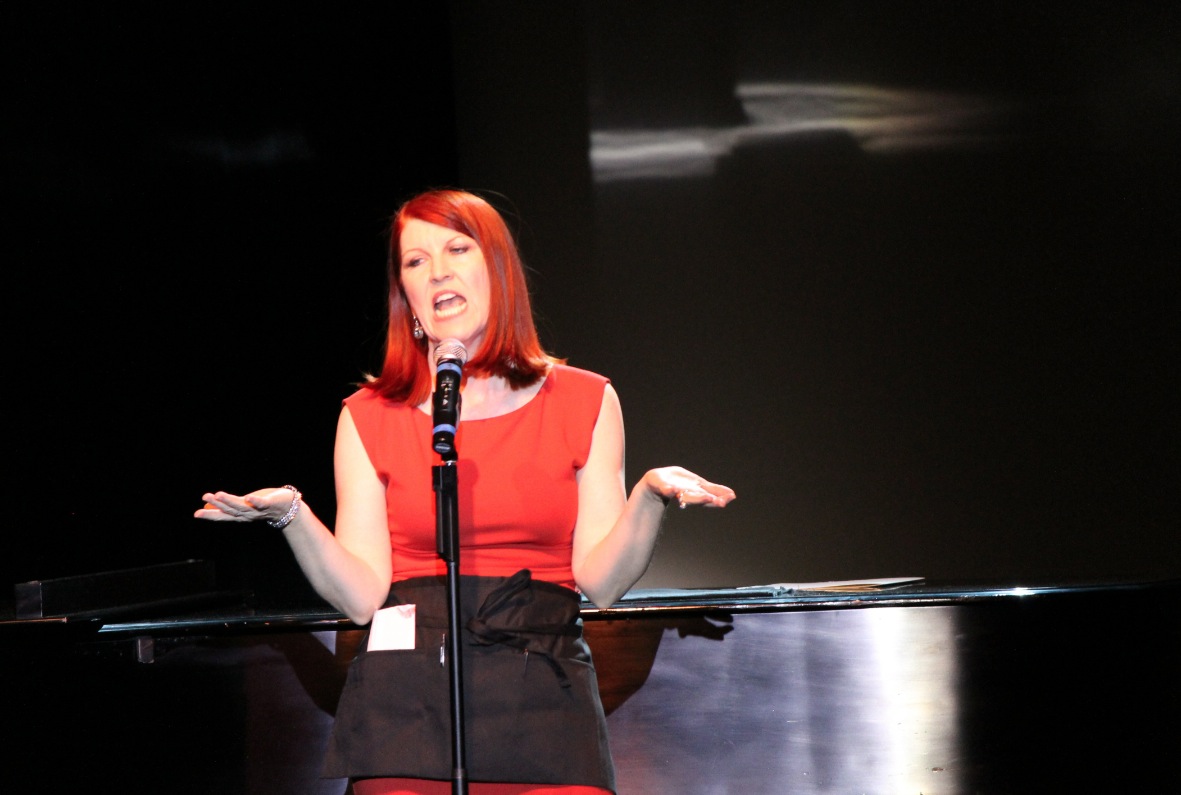 Kate Flannery

Hunter Parrish and Kate Flannery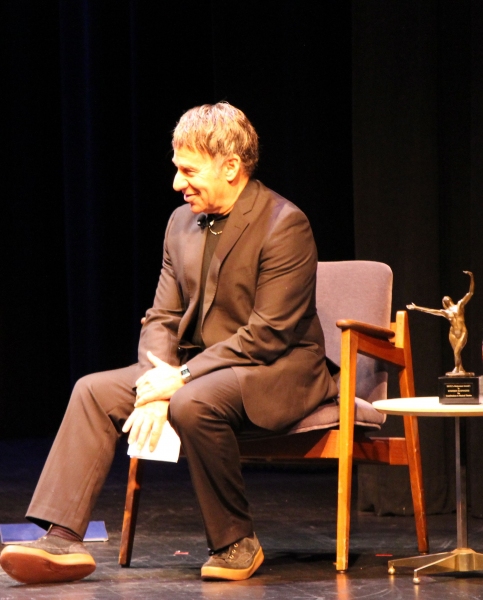 Stephen Schwartz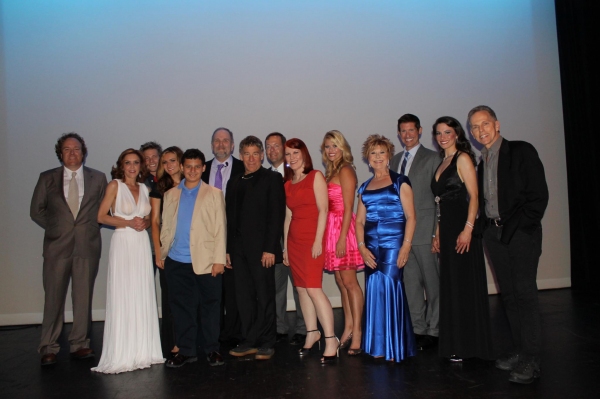 L to R:
Eric Olson
,
Andrea McArdle
,
Hunter Parrish
,
Haviland Stillwell
, Garrett Hoy,
Scott Logsdon
,
Stephen Schwartz
, Joel Baker,
Kate Flannery
, Laura L. Thomas, Pamla Vale Abramson, Ben Reece, Melissa Batalles,
Dean Pitchford