Photo Flash: Seth Numrich, Daniel Talbott and More at Rattlestick's SLIPPING Opening Night Party in LA
New York's Rattlestick Playwrights Theater presents its Los Angeles premiere of the critically-acclaimed play Slipping, written and directed by
Daniel Talbot
t, which began previews Thursday, April 4, 2013 at Elephant Stages' Lillian Theatre in Hollywood, Calif. and will run through May 5, 2013. The opening night party for Slipping, the first Los Angeles production from Rattlestick, was held at the Elephant Stages' Lillian Theatre on Saturday, April 13, 2013 in Los Angeles, Calif. Scroll down for photos from the celebrations!
Considered one of off-Broadway's most respected companies, the OBIE Award-winning Rattlestick is proud to be presenting its first Los Angeles production. A coming-of-age story, Slipping features Seth Numrich (Broadway's War Horse, Golden Boy), in the lead role of Eli, a gay high school senior.
Slipping is the coming-of-age story of Eli. Alone, numb, and friendless after the death of his father, high school senior Eli moves with his English professor mom from San Francisco for a fresh start in Iowa. A new relationship with a boy at school exposes him again to the possibility of closeness and the danger of being swallowed by it.
The cast of Slipping is MacLeod Andrews (Slipping in New York, Too Much Memory at piece by piece/Rising Phoenix Rep); Maxwell Hamilton (professional stage debut, UCLA productions of RENT and Neon Boneyard); Seth Numrich (Golden Boy, War Horse, The Merchant of Venice on Broadway, Iphigenia at Signature, the New York production of Slipping); Wendy vanden Heuvel (Resurrection Blues by Arthur Miller at the Guthrie Theater, Counting The Ways/Talk To Me Like the Rain... at the Magic Theatre, A Movie Star Has to Star in Black and White at Signature).
The Slipping set design is by John McDermott; costume design is by Rachel Myers; lighting design by Leigh Allen; sound design by Janie Bullard; video and projection design is by Kaitlyn Pietras; property design is by Timm Carney. Slipping's Los Angeles casting director is Mark Bennett; assistant director is Sarah Haught; producing for Rattlestick in LA are Addie Johnson-Talbott and Gaalan Michaelson. Jeanie Hackett is Rattlestick's Los Angeles consultant.
Slipping, which was originally workshopped and developed at London's Royal Court Theatre and Rattlestick, received its world premiere at Chicago's The Side Project, directed by Adam Webster. For its New York premiere at Rattlestick Playwrights Theater under the direction of Kirsten Kelly it featured MacLeod Andrews, Adam Driver (currently starring in HBO's Girls), Meg Gibson, and Seth Numrich. The critically acclaimed, sold-out New York production was named one of the top ten plays of 2009 by The Advocate.
Rattlestick Playwrights Theater - Based in New York's West Village, Rattlestick Playwrights Theater presents diverse, challenging, and often-controversial plays that otherwise might not be produced, in order to foster the future of American theater. The multi-award-winning company - which produces both at its home on Waverly Place and at the historic Cherry Lane Theatre just a few blocks away - is the recipient of the 2007 Ross Wetzsteon Memorial OBIE Award, which recognized the organization for its work and mission: developing and producing innovative new plays.
Well-known as one of the most-respected off-Broadway theater companies, Rattlestick is a playwrights' theater that seeks out unique voices and excellence in the craft. The organization's focus is on getting bold new works up and out to the public. Rattlestick is interested in stories that are human and honest - stories that provoke audiences to think. By guaranteeing a second production, Rattlestick gives its playwrights permission to take chances and, potentially, even to fail. In creating an atmosphere that fosters risk-taking, Rattlestick encourages playwrights to challenge themselves to realize their full creative potential.
With a core operational focus of launching mainstage off-Broadway productions, Rattlestick has produced over 60 world premieres in the past 17 seasons. Now in its 18th season, Rattlestick continues to introduce new writers. Playwright and artist mentors have included Edward Albee, Jon Robin Baitz, Zoe Caldwell, Arthur Kopit, Craig Lucas, Joe Mantello, Terrence McNally, Marsha Norman, and Adam Rapp. Highly acclaimed past productions include: Volunteer Man (OBIE Award), Saved or Destroyed (OBIE Award), Faster, The Last Sunday in June (GLAAD Award nomination), The Pavilion (Drama Desk Award nomination for Outstanding Play of 2005) God Hates the Irish: The Ballad of Armless Johnny (Drama Desk Award nomination), Lady (Drama Desk Award nomination), That Pretty Pretty; Or, The Rape Play, The Amish Project, Slipping, Killers and Other Family, Post No Bills, and The Aliens (OBIE Award).
Rattlestick's current season features daring new works by Adam Rapp, Jon Fosse, Jesse Eisenberg, Jonathan Tolins, Mando Alvarado, Jessica Dickey, and Lyle Kessler. Currently running at New York's Cherry Lane Theatre is Rattlestick's production of Eisenberg's The Revisionist, in which he co-stars with Vanessa Redgrave.
In bringing Slipping to Los Angeles Rattlestick is exploring the potential for long-term creative collaboration with the local theater, film, and television communities. Rattlestick LA: www.rattlestick.org/rattlestick-la.
Photo Credit: Garrett Davis/Capture Imaging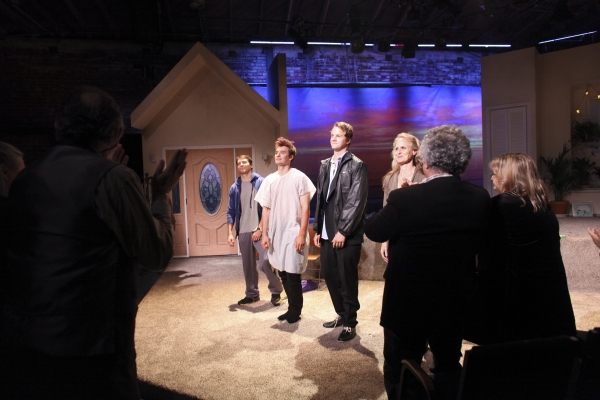 Cast members MacLeod Andrews, Seth Numrich, Maxwell Hamilton and Wendy vanden Heuvel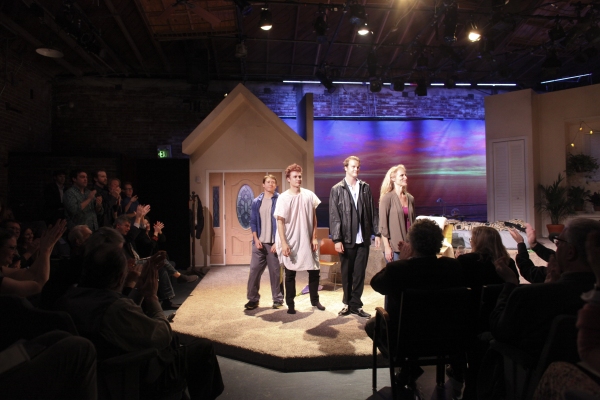 Cast members MacLeod Andrews, Seth Numrich, Maxwell Hamilton and Wendy vanden Heuvel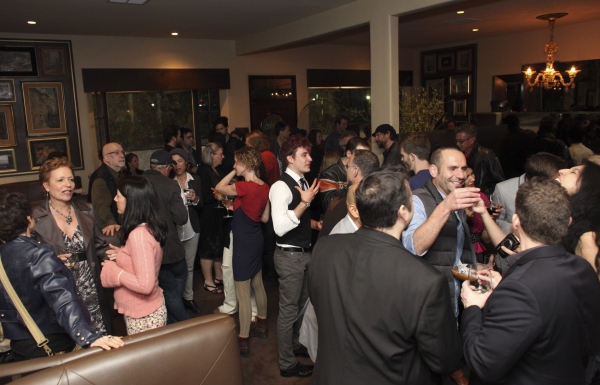 The crowd during the party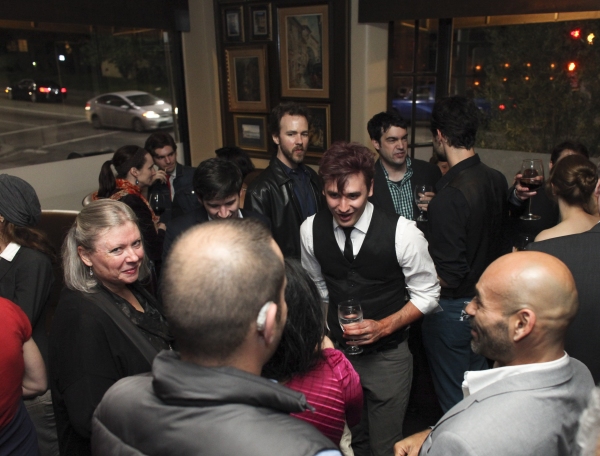 Center, cast member Seth Numrich celebrates during the party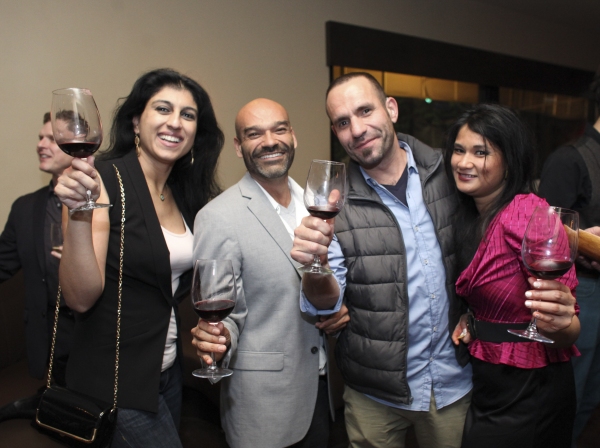 Shirley Star, Ivan Davila, Carlos Cisneros and assistant stage manager Lorely Trinidad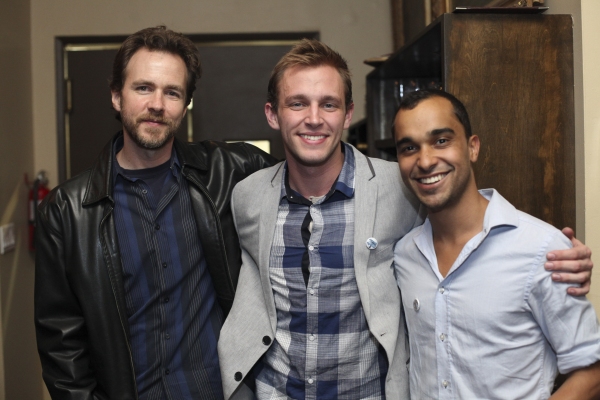 David Shofner, actor Brett Donaldson and Ryan Jackson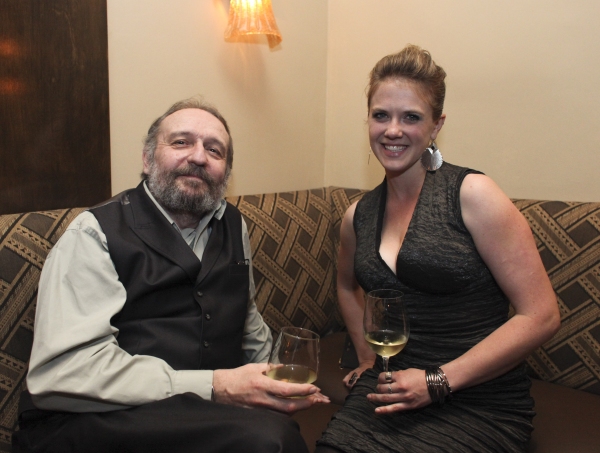 Charles Numrich and assistant director Sarah H. Haught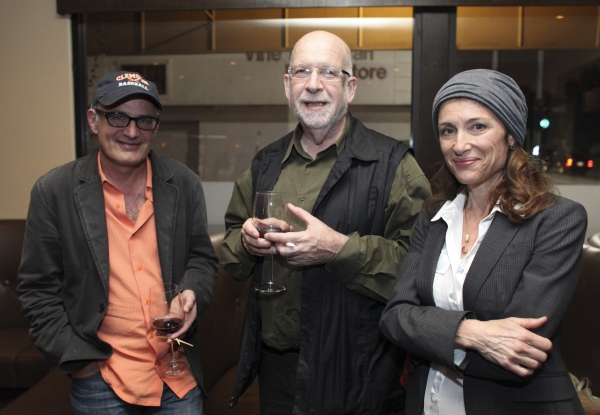 Shem Bitterman, Steve Mark and Barbara Williams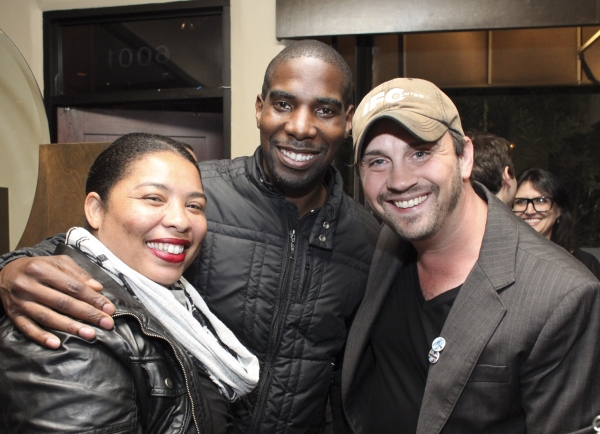 Demali Scott, DeSean Terry and Writer/Director Daniel Talbott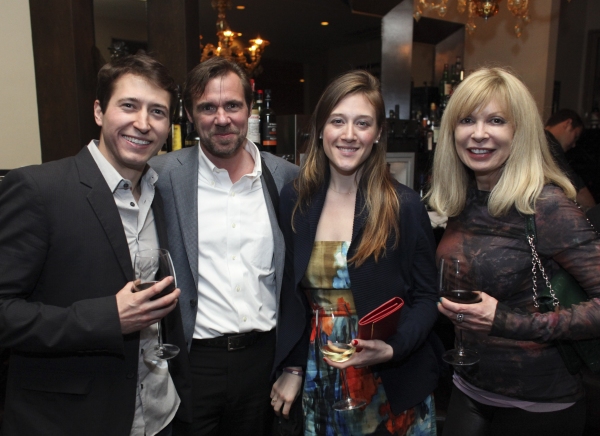 MacLeod Andrews, Rattlestick Theater's Brian Long, Sarah T. Schwab and Alexis Versace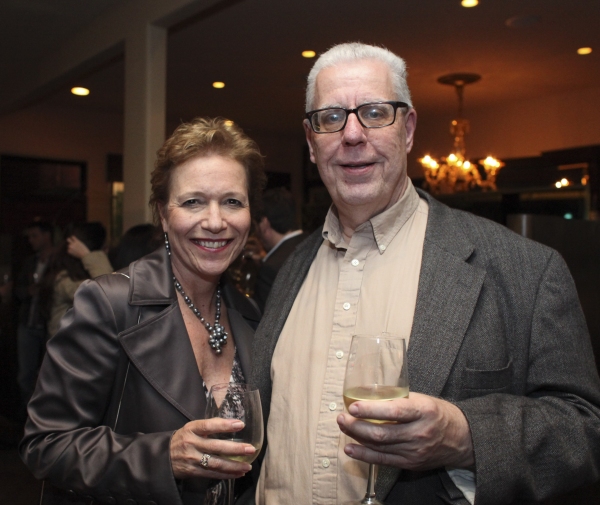 Deborah Behrens and Bob Verini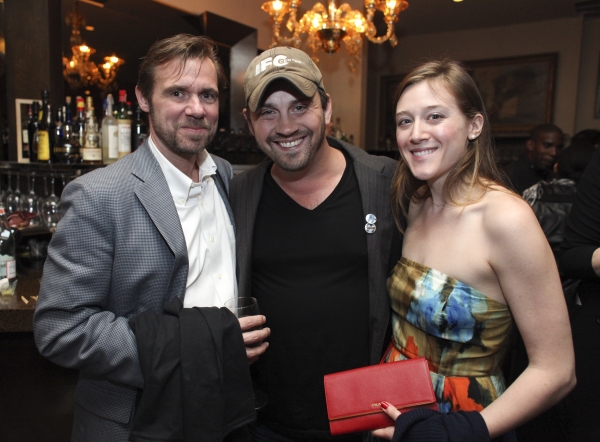 Rattlestick Theater's Brian Long, Writer/Director Daniel Talbott and Sarah T. Schwab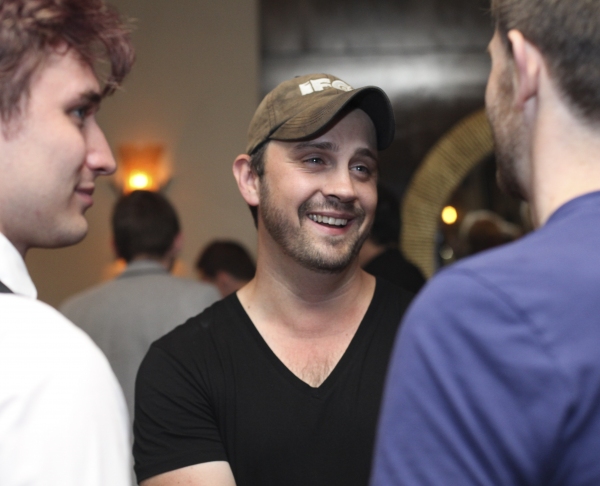 Writer/Director Daniel Talbott talks during the party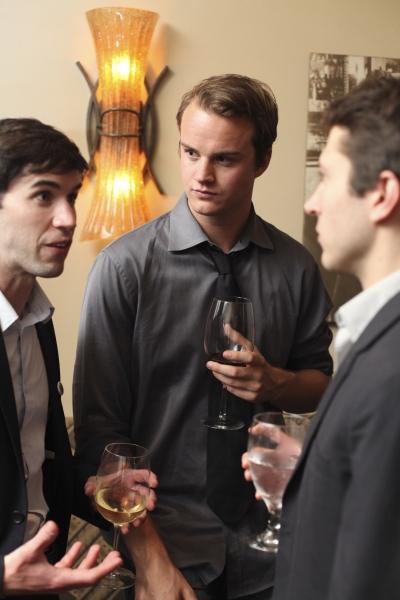 Cast members Wyatt Fenner, Maxwell Hamilton and MacLeod Andrews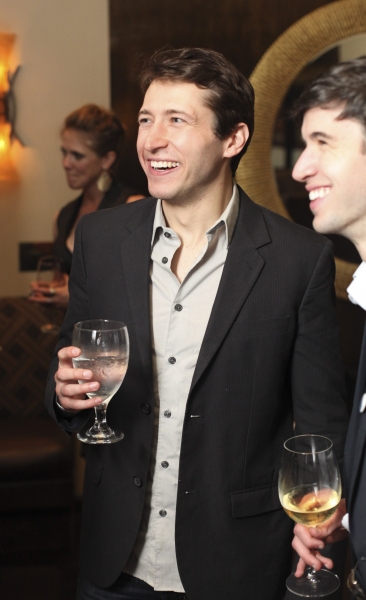 Cast member MacLeod Andrews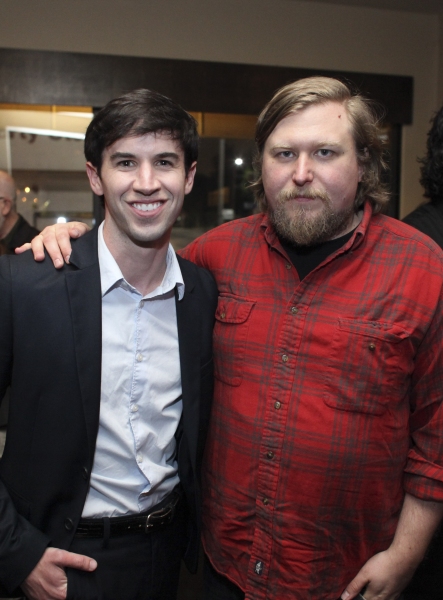 Actor Wyatt Fenner and Michael Chernus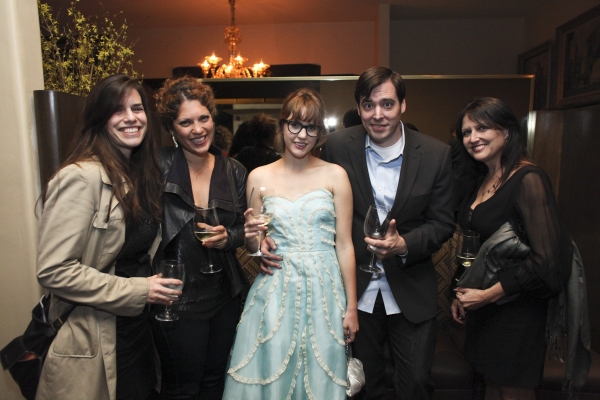 Shana Cooper, Rachel Myers, projection designer Kaitlyn Pietras, Jason Thompson and Kim Jean Taylor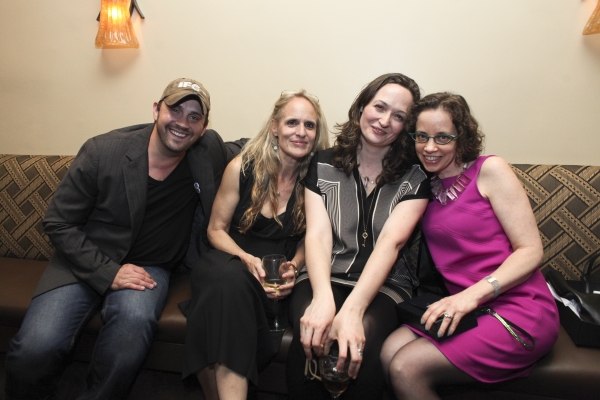 Writer/Director Daniel Talbott , cast member Wendy vanden Heuvel, producer Addie Talbott and publicist Lynn Tejada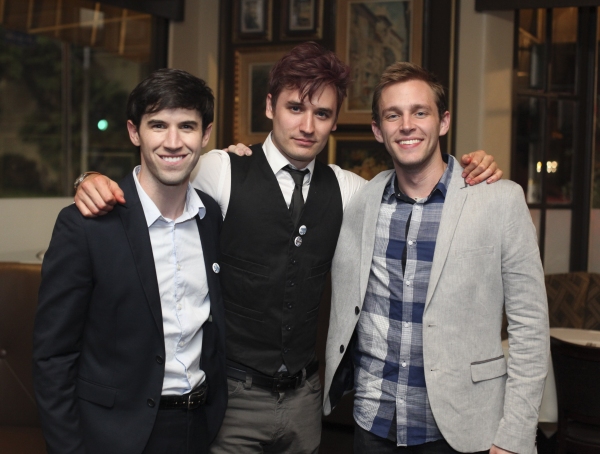 Cast members Wyatt Fenner, Seth Numrich and Brett Donaldson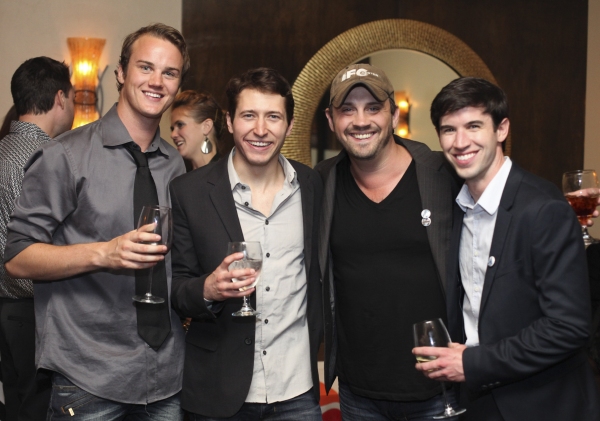 Cast members Maxwell Hamilton and MacLeod Andrews pose with Writer/Director Daniel Talbott and actor Wyatt Fenner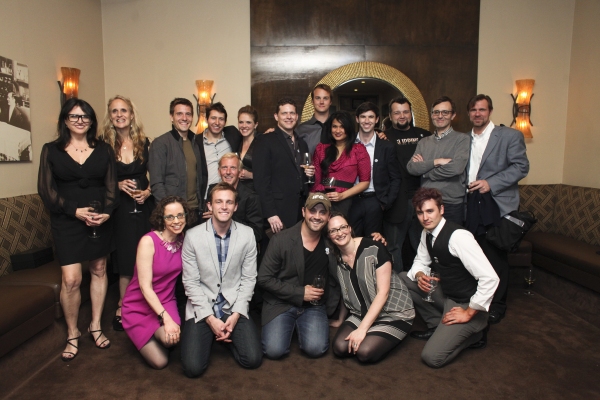 The cast and crew of SLIPPING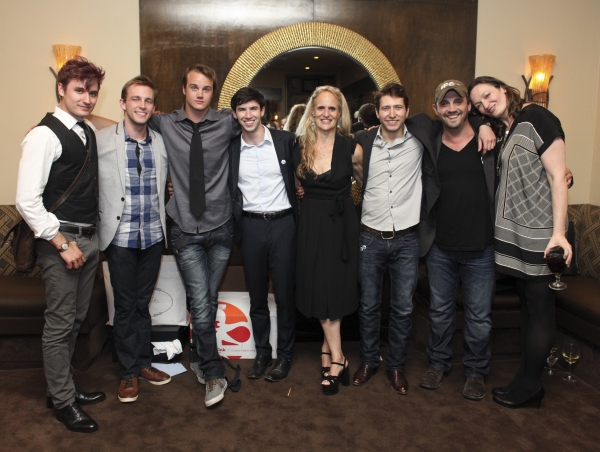 Cast members Seth Numrich, Brett Donaldson, Maxwell Hamilton, Wyatt Fenner, Wendy vanden Heuvel, MacLeod Andrews, Writer/Director Daniel Talbott and producer Addie Talbott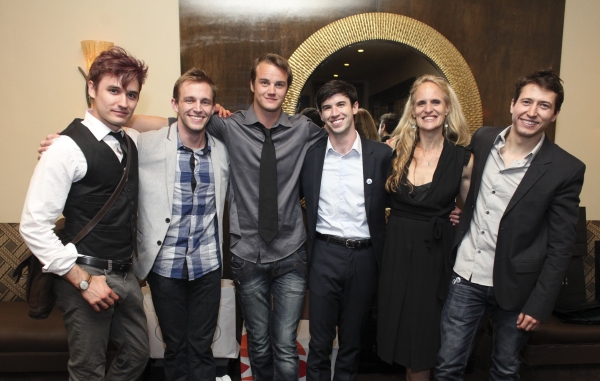 Cast members Seth Numrich, Brett Donaldson, Maxwell Hamilton, Wyatt Fenner, Wendy vanden Heuvel and MacLeod Andrews