Photos: Paul Ainsley's Celebration of Life in Hollywood
On Sunday, February 3, 2013 at the North Hollywood Church of Religious Science some of Hollywood and Broadway's finest gathered to honor and remember
Paul Ainsley
, who passed away on January 20, 2013. The afternoon was not a memorial as much as it was a celebration - a roast - a closing night party. It was an event that would have had partying right next to all his friends. Scroll below for photos from the event!
Welcoming the packed crowd of over 350 people was John Sala - long time friend, who mentioned to everyone that kazoos had been passed out to audience members and they had the ability to use them if anyone got too long or too serious while on the stage.
Following was a calvacade of people from Paul's past that all had some very funny stories to share with the guests. Speakers included Saul Soladow (Paul's room mate from college), Jo Anne Worley (With Paul in Pirates of Penzance), Howard McGillin (With Paul in Jane Heights), BArt Williams (With Paul in Guys and Dolls), Doug Carfrae (With Paul in Guys and Dolls), Suzanne Buirgy (With Paul in Pirates of Penzance), Kevin McMahon, Diane Vincent, Shannon Stoeke (With Paul in La Cage aux Folles), Carol Swarbrick Dries (With Paul in Guys and Dolls) with musical numbers provided by Kay Cole (With Paul in Jesus Christ Superstar), Howard McGillin and Paul's brother, Mark Ainsley White.
Following the short celebration the crowd met up on the lawn of the church for a reception that would have made Paul smile. Seen at the reception were Patrick Cassidy, Marsha Bagwell, Pam Dawber, Mary Jo Catlett, Alvin Ing and many others who shared the stage with Paul in many of his shows.
Paul Ainsley made his Broadway debut in the 1970 original production of Jesus Christ Superstar as King Herod. He also appeared in the first national tour of Les Miserables as Thernardier, the Las Vegas and Atlantic City production of Guys and Dolls, Annie Get Your Gun, 42nd Street and many others as well as hundreds of benefits for various AIDS organizations in the Los Angeles area. Paul also appeared as Jim the bartender at the Regal Beagle on the hit television series, Three's Company.


Ainsley Gift Shop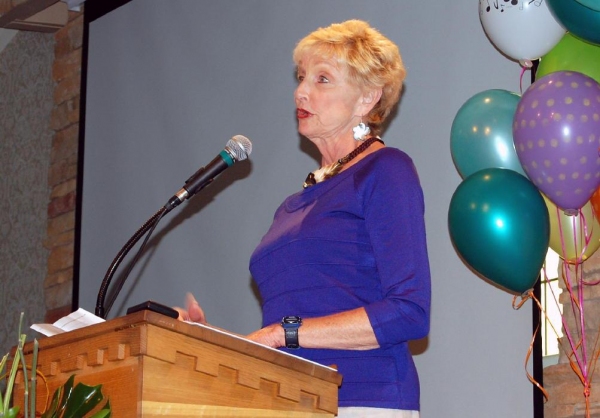 Carol Swarbrick Dries

Diane Vincent

Doug Carfrae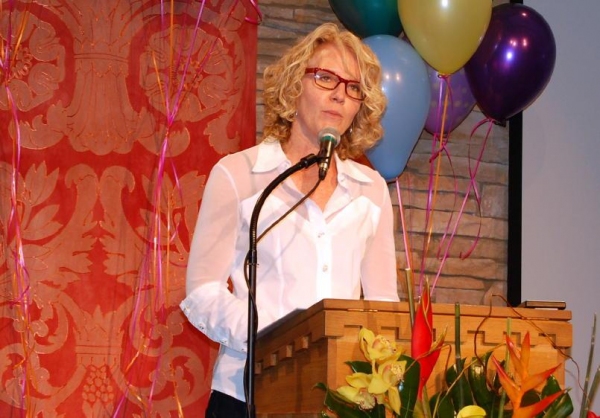 Suzanne Buirgy

Guests at the Reception

Kevin McMahon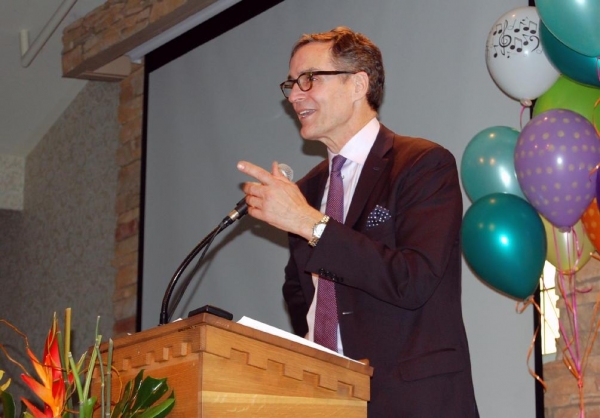 Howard McGillim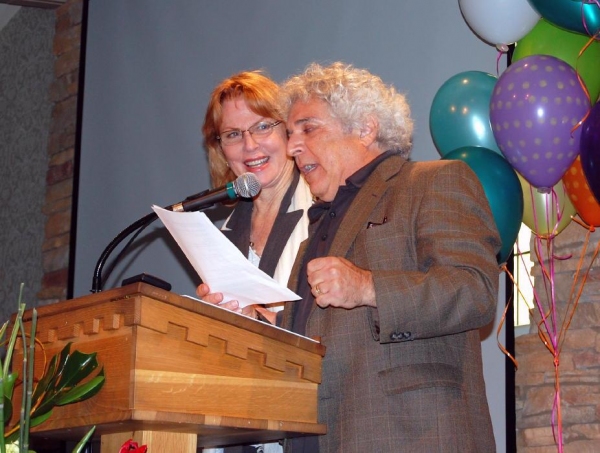 Jerry Siroka and Mariette Hartley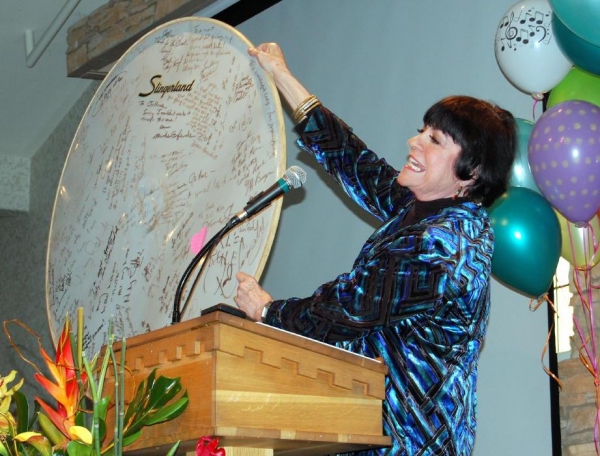 Joanne Worley

John Sala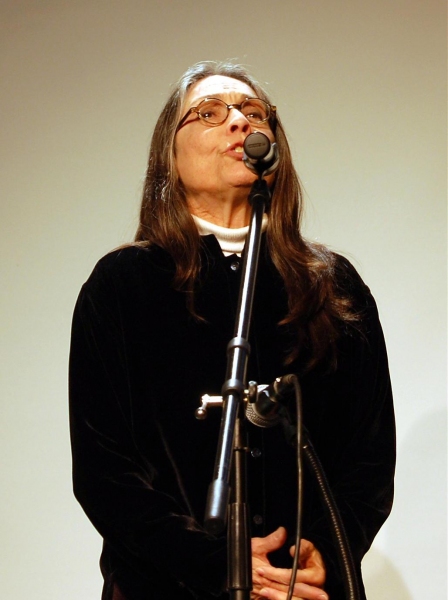 Kay Cole

Mark Ainsley White, Nathan Holland and Kay Cole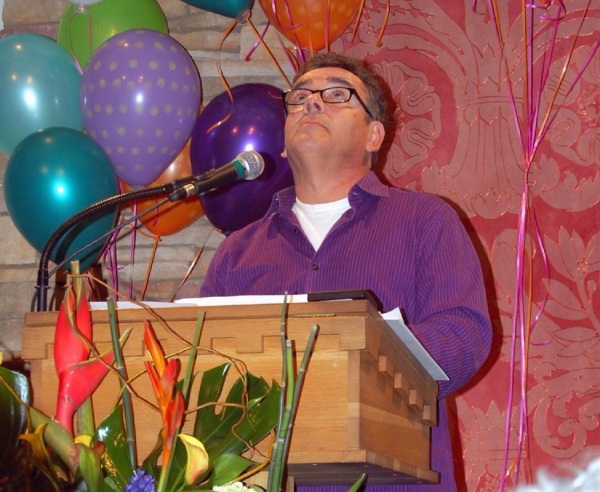 Nathan Holland

Randy Brenner, Robert Yacko and Lloyd Cooper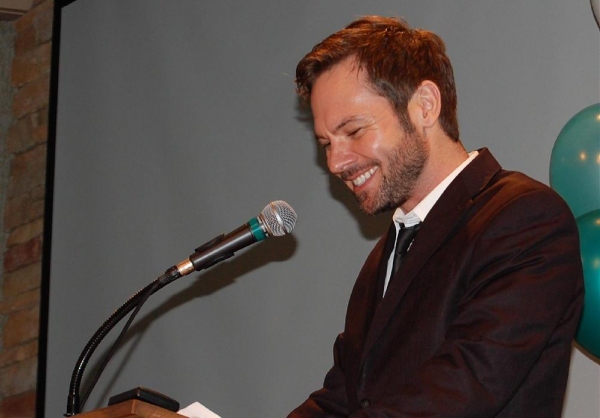 Shannon Stoeke