Date of Birth: June 21, 1940 (82)
Birth Place: Weston, CT, USA
Latest News on Mariette Hartley
Stage Credits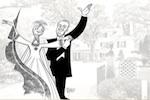 Ten Chimneys
  [Off-Broadway]
Peccadillo Theater Company Production, 2012
Hattie Lunt
Cabaret
  [Broadway]
Roundabout Revival, 1998
Fraulein Schneider [Replacement]
Mariette Hartley Movies
Ride the High Country
[1962]
Elsa Knudsen
Drums of Africa
[1963]
Ruth Knight
Marnie
[1964]
Susan Clabon
Marooned
[1969]
Betty Lloyd
The Vendors
[1969]
Hooker
Barquero
[1970]
Anna
The Return of Count Yorga
[1971]
Cynthia Nelson
The Magnificent Seven Ride!
[1972]
Arrila
Skyjacked
[1972]
Harriet Stevens
Improper Channels
[1981]
Diana Martley
O'Hara's Wife
[1982]
HarryOHara
1969
[1988]
Jessie
Encino Man
[1992]
Mrs. Morgan
Snitch
[1996]
Kinnison
Baggage
[2003]
Emily Wade
Novel Romance
[2006]
Marty McCall
The Inner Circle
[2009]
Sister Madeleine
Silver Skies
[2016]
Harriet
Three Days in August
[2016]
Maureen
Counting for Thunder
[2017]
Tina Stalworth
The Message
[2020]
Esther Barnes
Our Almost Completely True Story
[2022]
Mariette
Mariette Hartley TV Shows
Bonanza
[]
Lola Fairmont, Jennifer Carlis, Mamyope
Columbo
[]
Veronica, Eileen McRae
Daniel Boone
[]
Sister Cecilia, Millie Boyd
Death Valley Days
[]
Tiger Lil, Miss Millett, Cynthia Fallon
Fireside Chat with Esther
[]
Lady Antonia, Countess of Maryland, Lilibet
Goodnight, Beantown
[]
Jennifer Barnes
Insight
[]
Elise, Lynn
Law & Order: Special Victims Unit
[]
Lorna Scarry
One Life to Live
[]
Sister Mary Daniel
The Comeback Kids
[]
Richie's Mom
The F.B.I.
[]
Doe Riley, Jessica Bowling
The Hero
[]
Ruth Garret
The Streets of San Francisco
[]
Bonnie Harris, Officer Andrea 'Drea' McCormick
WIOU
[]
Liz McVay
Mariette Hartley Awards and Nominations
Helen Hayes Awards - 2003 - Outstanding Lead Actress, Non-Resident Production
Mariette HartleyCopenhagen
Mariette Hartley News
BWW Review: Sedona International Film Festival Presents OUR ALMOST COMPLETELY TRUE STORY- A Perfect Gem Of A Love Story
by Herbert Paine - Feb 25, 2022
Mariette Hartley and Jerry Sroka sparkle in OUR ALMOST COMPLETELY TRUE STORY, a sterling account of their love story, told with humor and poignancy. One of the features to be screened at this year's Sedona International Film Festival on Saturday, February 26th at the Sedona Performing Arts Center.
Broadway Producer Martin Markinson Has Died at 89
by Chloe Rabinowitz - Jan 11, 2021
Martin Markinson, one of the leading Broadway producers and independent theatre owners of the past 50 years, died on Thursday, January 7th at his home in Santa Fe, New Mexico surrounded by love. He was 89 years old.
Vivica A. Fox Hosts LMN's Annual DEADLY RESOLUTIONS Returning on New Year's Night
by Sarah Jae Leiber - Dec 18, 2019
LMN rings in the New Year with the return of its annual Deadly Resolutions themed programming event, featuring eleven new movies, airing every Thursday and Friday at 8pm ET/PT beginning New Year's Night, January 1. Vivica A. Fox, who headlines the network's Wrong Movie franchise, hosts the month-long stunt which will include the premiere of her latest thriller, The Wrong House Sitter.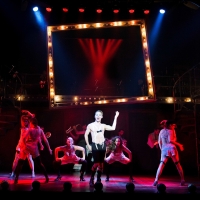 BWW Review: CABARET at Ogunquit Playhouse
by Jan Nargi - Aug 2, 2019
There's no doubt that dark times are ahead for the people of Berlin in this faithful recreation of the tawdry 1998 Tony Award-winning Broadway revival of CABARET. Using the original Broadway sets by Robert Brill and costumes by William Ivey Long, this Ogunquit Playhouse version, running now through August 10, is rough, tough and gritty, taking the implied decadence and hedonism of pre-World War II Germany and attaching it blatantly to every denizen of the speakeasy known as the Kit Kat Klub.
BWW Review: CABARET at Ogunquit Playhouse
by Dan Marois - Jul 21, 2019
CABARET To Open At The Ogunquit Playhouse
by A.A. Cristi - Jul 9, 2019
Come to the Cabaret, your table's waiting! Decadent nightlife meets dangerous times at Berlin's alluring Kit Kat Klub in the iconic Broadway musical Cabaret, on stage July 17 through August 10.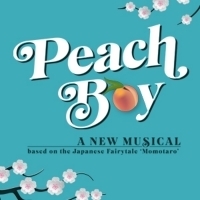 PEACH BOY Musical Holds Staged Reading For Two Nights Only at Lonny Chapman Theatre
by Stephi Wild - Jun 30, 2019
The Group Rep presents a musical staged reading of PEACH BOY, based on a 200 year old favorite fairy tale character Momotaro, book and lyrics by Tony Pinizzotto, music by Phil Luna, directed by Hisato Masuyama. PEACH BOY is a timeless tale of love, adventure, and coming-of-age; crafted to excite as it restores your faith in never being told you're too old to dream. Two performances only! Tuesday, July 2 at 8 pm and Wednesday, July 3 at 8 pm.
Actor, Director and Composer Roger Perry Passes Away
by Julie Musbach - Jul 13, 2018
Celebrated Actor, Producer, Director and Composer, Roger Perry, passed away yesterday of Prostate Cancer at home with his loving wife, Joyce, holding his hand.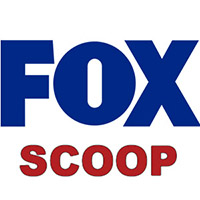 Scoop: 9-1-1 on FOX - Today, January 24, 2018
by BWW News Desk - Jan 24, 2018
Get all the scoop on 9-1-1, airing on FOX today, January 24, 2018!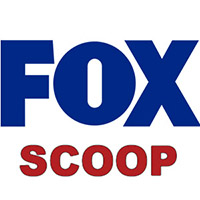 Scoop: 9-1-1 on FOX - Wednesday, January 24, 2018
by - Jan 22, 2018
Get all the scoop on 9-1-1, airing on FOX on Wednesday, January 24, 2018!
Mariette Hartley Frequently Asked Questions
How many Broadway shows has Mariette Hartley been in?
Mariette Hartley has appeared on Broadway in 1 shows.
How many West End shows has Mariette Hartley been in?
Mariette Hartley has not appeared in the West End
What awards has Mariette Hartley been nominated for?
Outstanding Lead Actress, Non-Resident Production (Helen Hayes Awards) for Copenhagen .