Photo Flash: Pasadena Playhouse Celebrates Opening Night of RAGTIME
Pasadena Playhouse, the State Theater of California, has transformed the historic theater with an all new version of Ragtime: The Musical as it returns to Los Angeles more than two decades after its premiere at the Shubert Theatre. With 21 actors and a 16-piece orchestra, this is one of the most ambitious productions in the Playhouse's recent history.
Based on the novel Ragtime by E. L. Doctorow, Ragtime: The Musical is written by Terrence McNally, and composed by Stephen Flaherty with lyrics by Lynn Ahrens. This production is directed by David Lee with choreography by Mark Esposito and musical direction by Darryl Archibald.
The cast of Ragtime: The Musical is led by Clifton Duncan (Broadway's The Play That Goes Wrong, Off-Broadway's Carmen Jones) as Coalhouse and Shannon Warne (Guinevere in Camelot at Pasadena Playhouse, directed by David Lee; Baz Luhrmann's La Boheme at the Ahmanson Theatre, Ovation recipient) as Mother. The production also stars Bryce Charles (The Book of Mormon national tour, Blues in the Night at Wallis Annenberg Center) as Sarah and Marc Ginsburg (Ovation nominee: Che in Evita at Cabrillo Music Theatre's, and Aaron in First Date at La Mirada/McCoy Rigby Entertainment's) as Tateh.
The production features Zachary Ford (Camelot at Pasadena Playhouse, Spamalot at Wynn Casino) as Father, Katharine McDonough (Mary Poppins and My Fair Lady at Musical Theatre West) as Evelyn Nesbit, Iara Nemirovsky (First National Tour of School of Rock) as Little Girl, Valerie Perri (Broadway National Tours of Evita, Jerome Robbins' Broadway, Off-Broadway's Diamonds) as Emma Goldman, Dylan Saunders (King Charles lll at Pasadena Playhouse, AMC's "Turn: Washington Spies") as Younger Brother, Benjamin Schrader (Broadway's The Book of Mormon, Ragtime, Avenue Q) as Harry Houdini, and Luké Barbato Smith (Debbie Allen's Freeze Frame...Stop the Madness at The Wallis Annenberg and The Kennedy Center) as Little Boy.
The cast is rounded out by Dedrick Bonner as Booker T. Washington, Michael Deni as Male Ensemble, Ryan Dietz as Henry Ford, Cornelius Jones Jr. as Coalhouse's Friend, Gregory North as Grandfather, Tom G. McMahon as J.P. Morgan, Molly Stilliens as Female Ensemble, Michael Thomas-Visgar as Willie Conklin, and Candace J. Washington as Sarah's Friend.
The design team features scenic design by Tom Buderwitz; costume design by Kate Bergh; lighting design by Jared A. Sayeg; sound design by Philip G. Allen; projection design by Hana Sooyeon Kim, and wig and hair design by Carol Doran.
Tickets for Ragtime: The Musical start at $25 and are available at pasadenaplayhouse.org, by phone at 626-356-7529, and at the box office at 39 South El Molino Avenue, Pasadena, CA 91101.
The original Broadway production opened on January 18, 1998, as the Los Angeles Shubert Theatre was hosting the long-running United States premiere company. Critic David Horluchi said, "Tragic, touching, and ultimately triumphant, Ragtime is an American classic."
Nominated for 13 Tony Awards including Best Musical, Ragtime: The Musical tells the story of three families at the turn of the 20th Century in pursuit of the American dream. The award-winning score uses ragtime rhythms to paint a portrait of the people who built this country with the hopes for a brighter tomorrow.
E.L. Doctorow's famous and popular novel became the basis of one of the most revered musicals of the modern age. Ragtime: The Musical begins with an unforgettable sweeping, nine-minute opening number in which all strata of society of the early twentieth century are introduced: immigrant Jews in their ghetto, successful rich Protestants, and African Americans.
The fictional characters - pianist Coalhouse Walker Jr., his child's mother Sarah - who has become part of a respected family headed by the white Father and Mother - and a Latvian immigrant Tateh, are eventually joined by a parade of historic figures -- Evelyn Nesbit, Booker T. Washington, J. P. Morgan, Henry Ford, Stanford White, Admiral Peary, Matthew Henson, Emma Goldman and even Harry Houdini - in this much appreciated and well-remembered musical.
Director David Lee said, "The themes of the show are more relevant than ever. Set in the first years of the 20th Century, it deals with immigration, racism, white privilege, women's' rights, workers' rights, violence in the name of justice, media's outsize influence on our democracy, inter-sectional politics and even the clash between fact and fiction in reporting our history.
It was written in the last years of the 20th century to remind us that those elements of the earlier American experiment were still being wrestled with, and offer some clarity and hope of survival for our country and its promise.
And now, 20 years later, we are dealing with the same themes. I'm passionate about the piece, not only because I believe it is masterful, but because I don't feel I'm alone in needing clarity and a whiff of hope.
Photo Credit: Nick Agro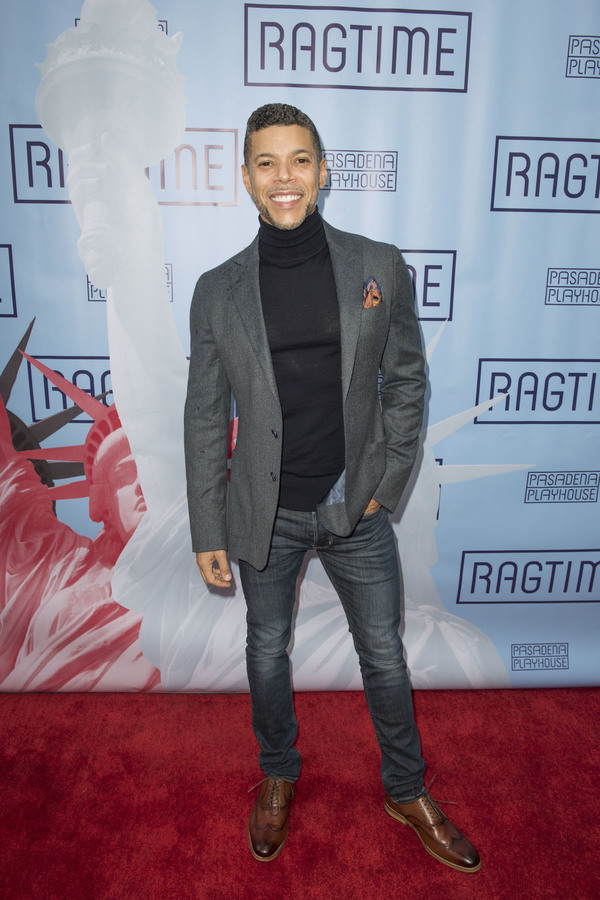 Wilson Cruz

Sharon Lawrence

Sammi Rotibi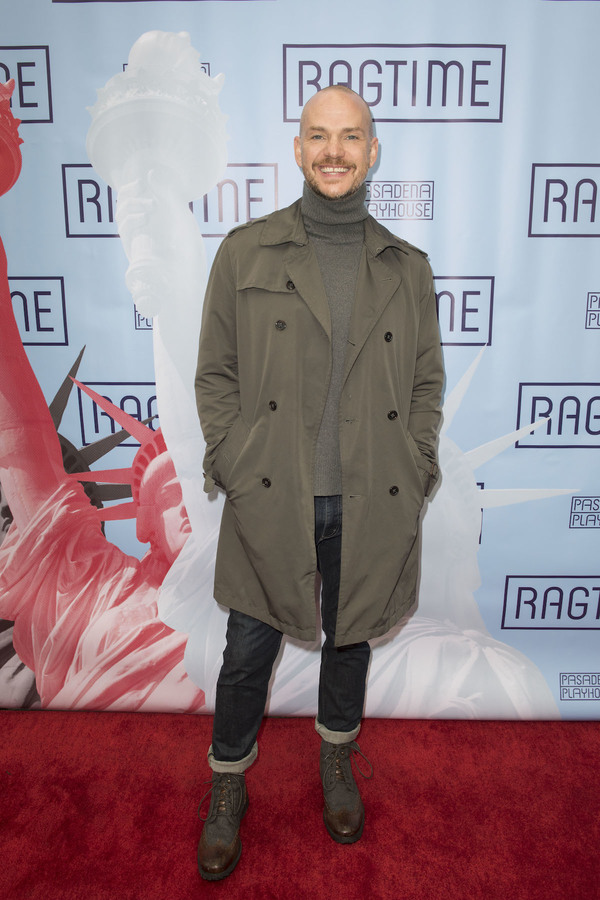 Peter Paige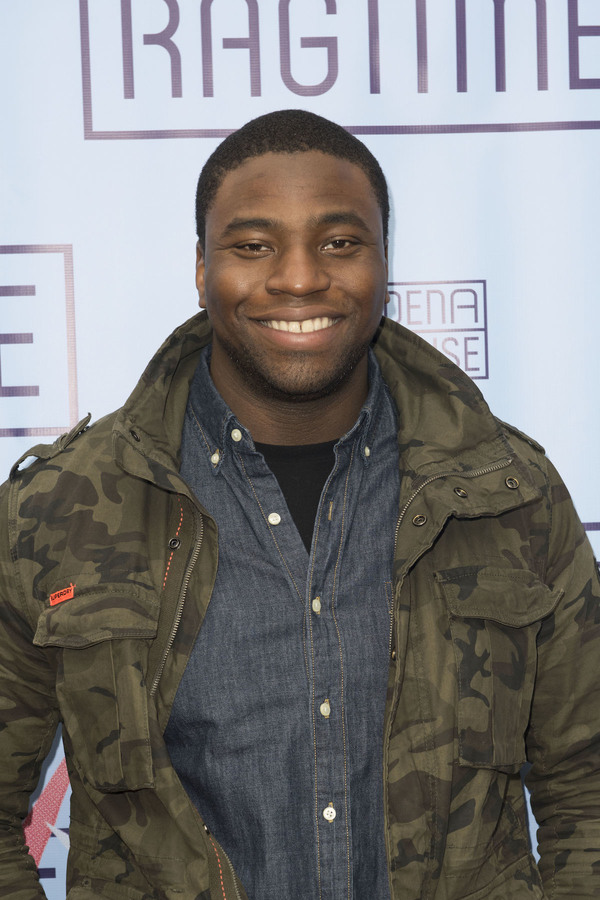 Okierete Onaodowan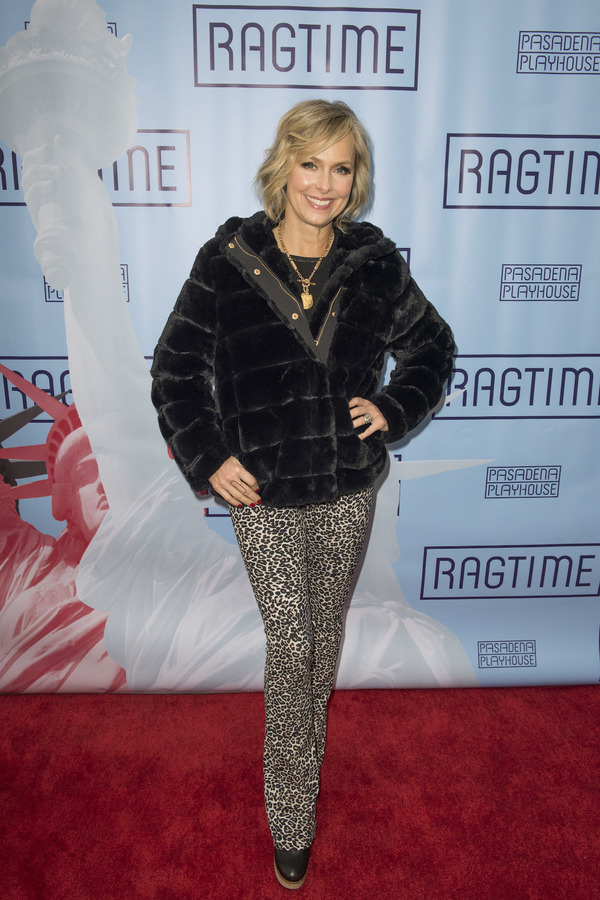 Melora Hardin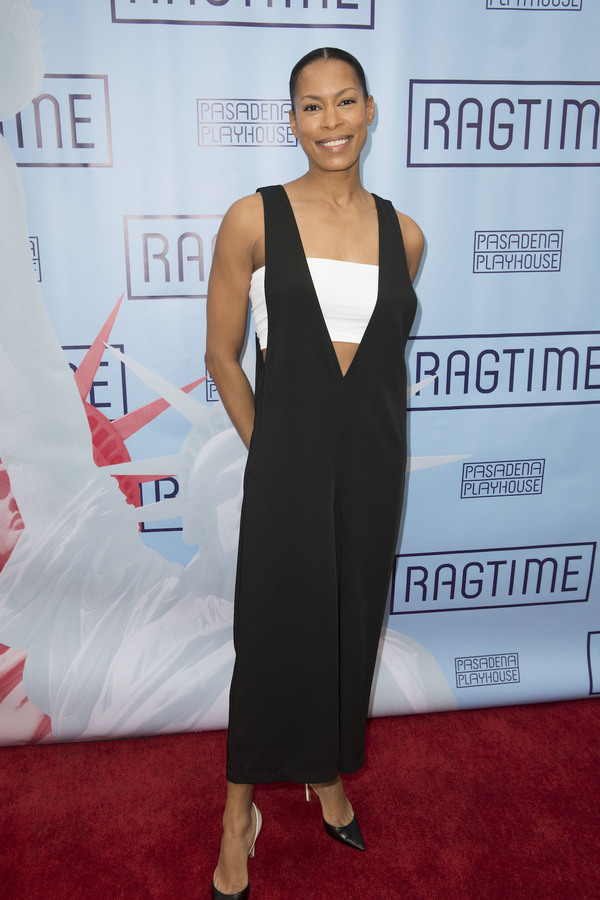 Kearran Giovanni

Julia Garcia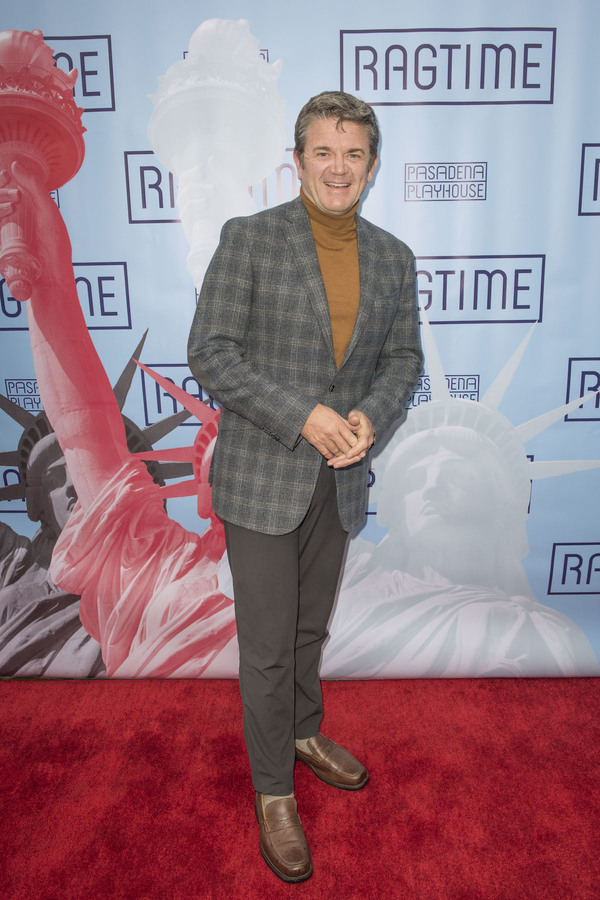 John Higgins

James Earl Jelks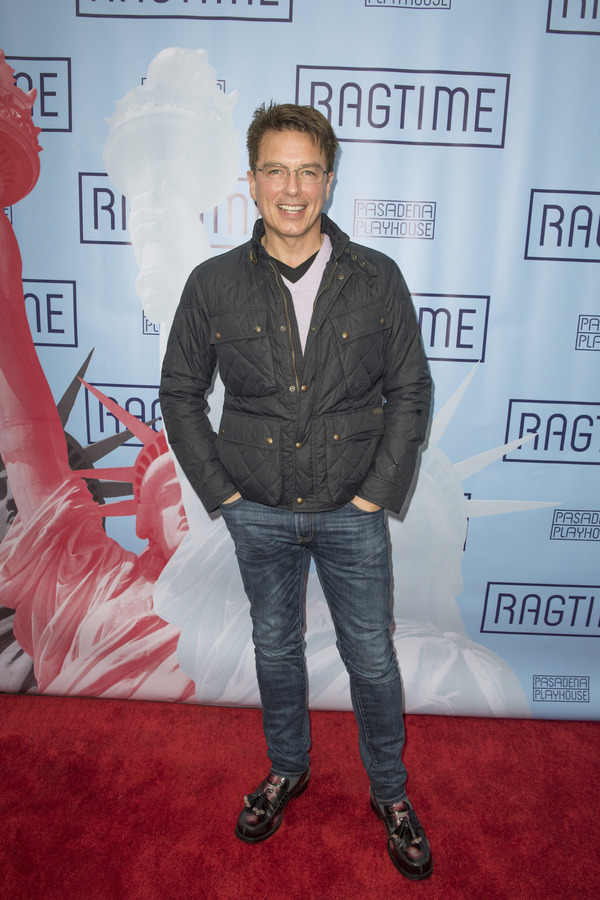 John Barrowman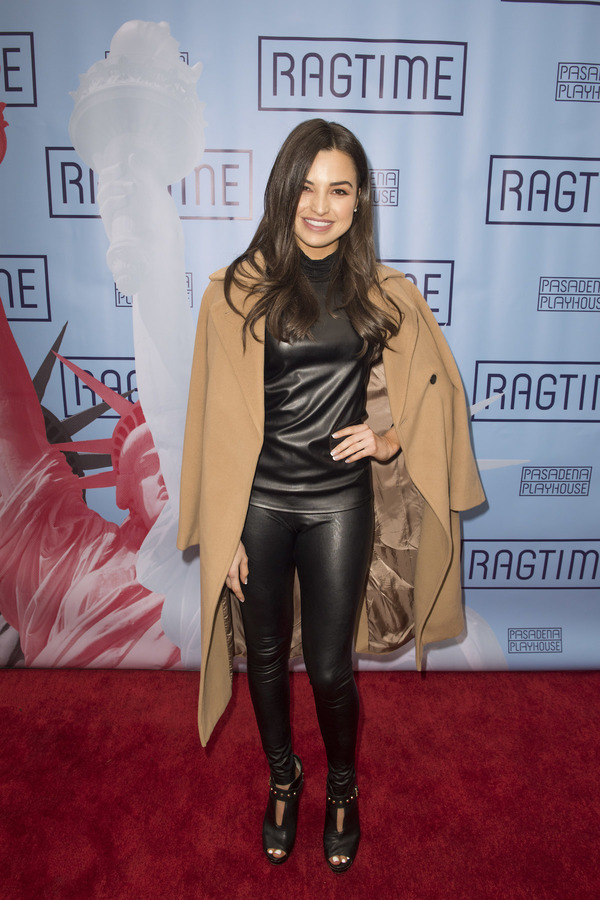 Jessica Meraz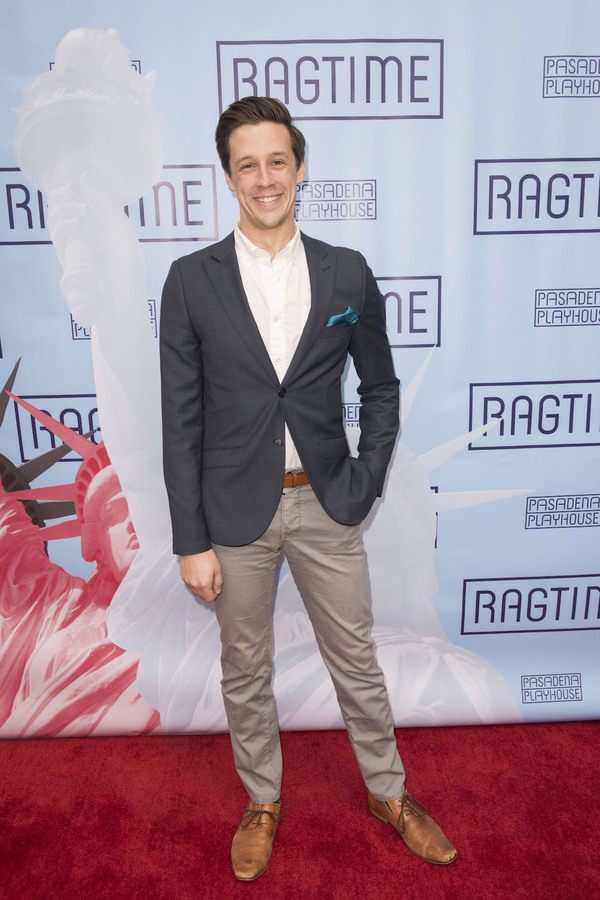 Jason Michael Snow

Jason George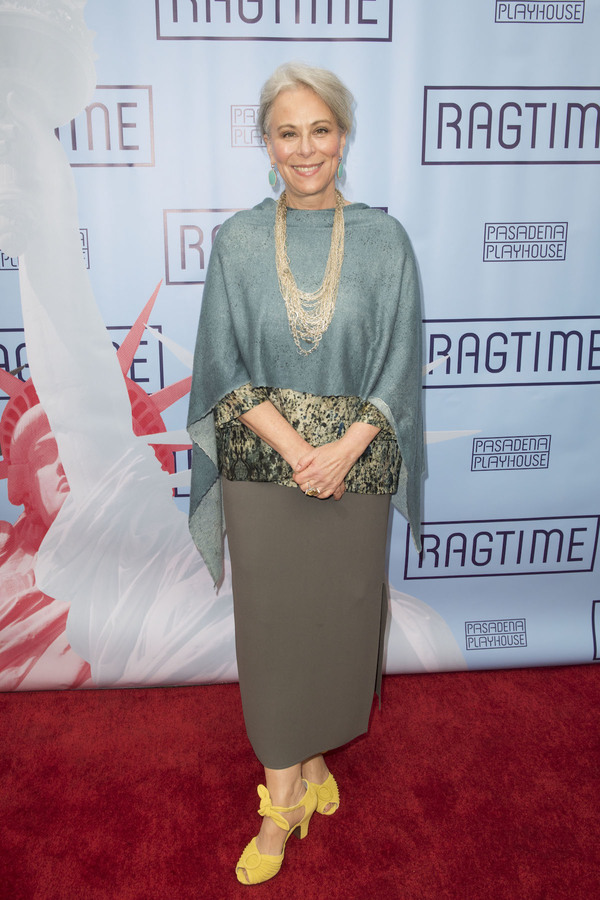 Jane Kaczmarek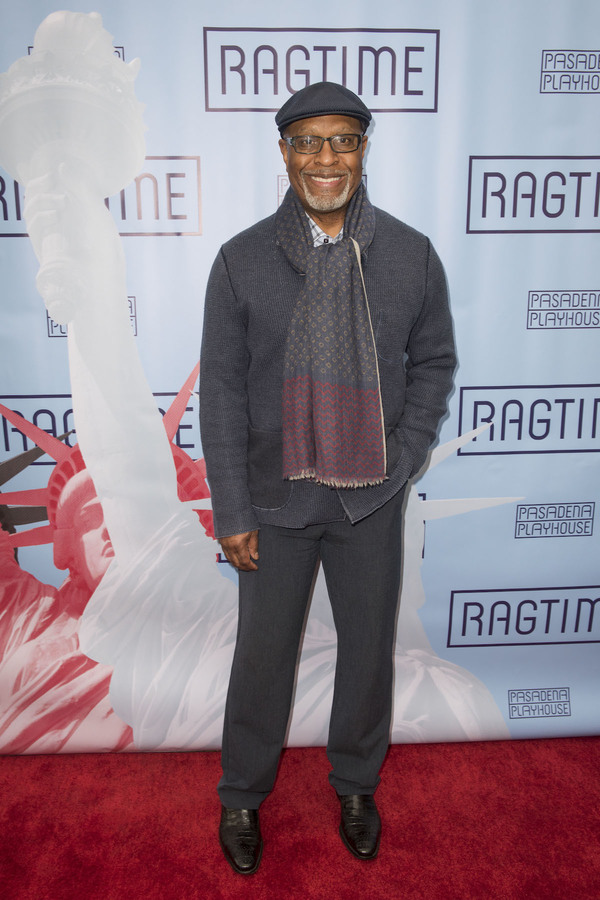 James Pickens Jr.

Dawn Didawick and Harry Groener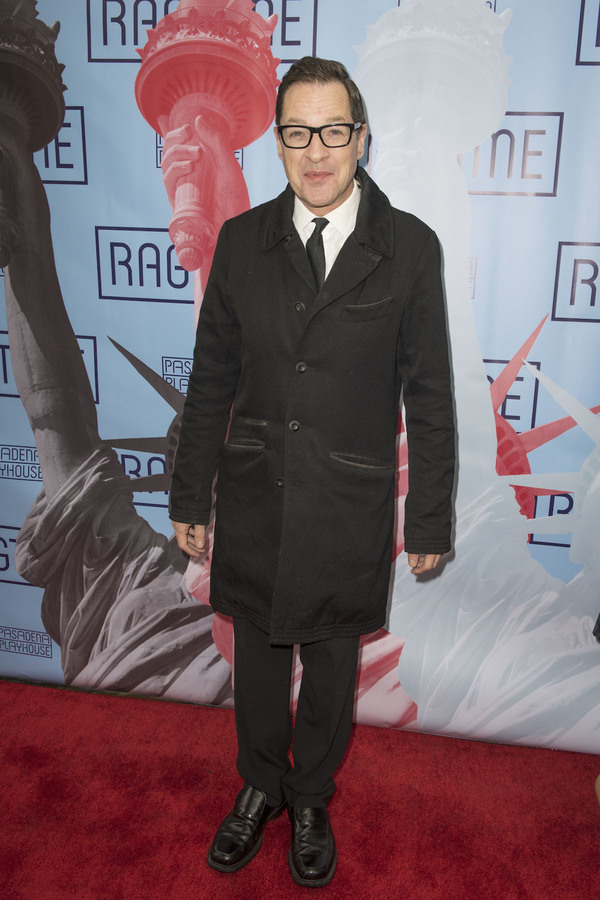 French Stewart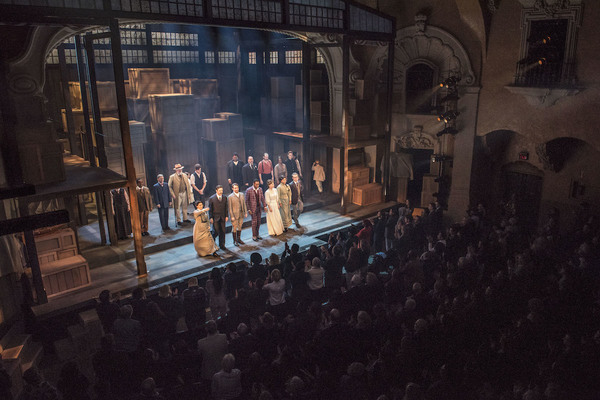 Curtain call at Opening Night of Ragtime: The Musical at Pasadena Playhouse

Curtain call at Opening Night of Ragtime: The Musical at Pasadena Playhouse

Christian Barillas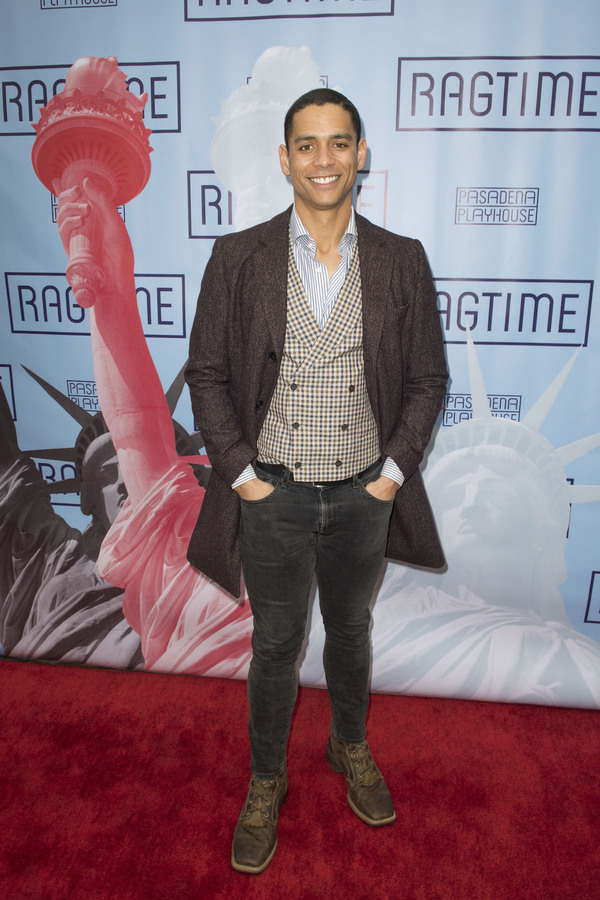 Charlie Barnett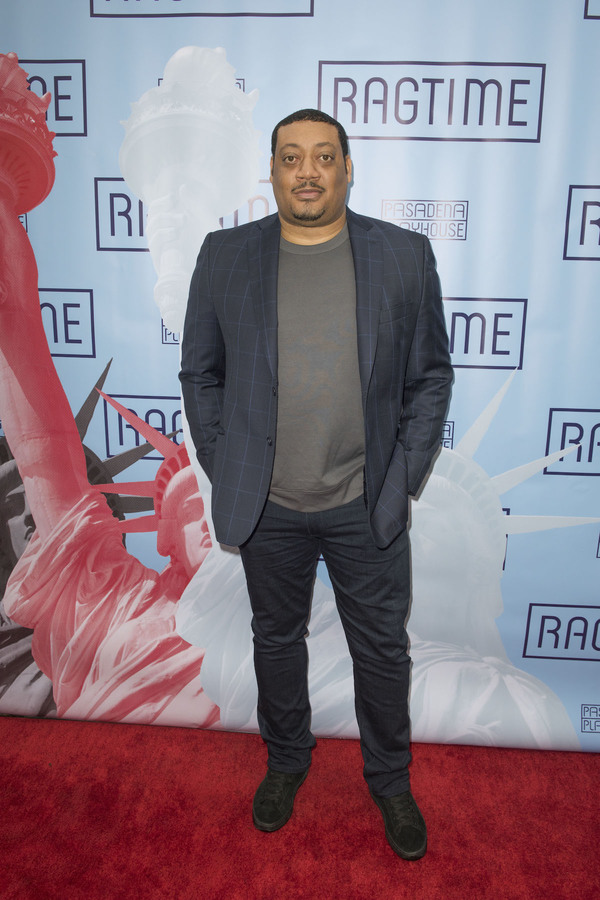 Cedric Yarborough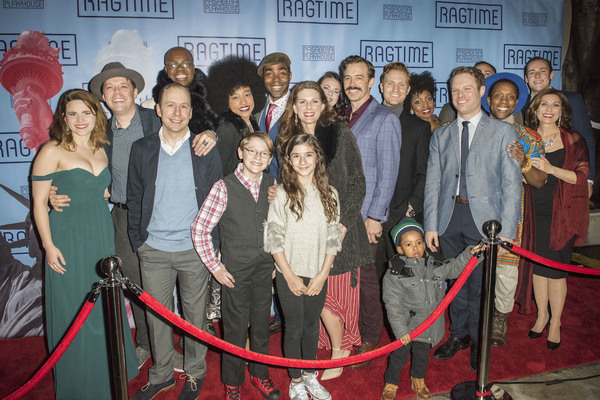 The cast of Ragtime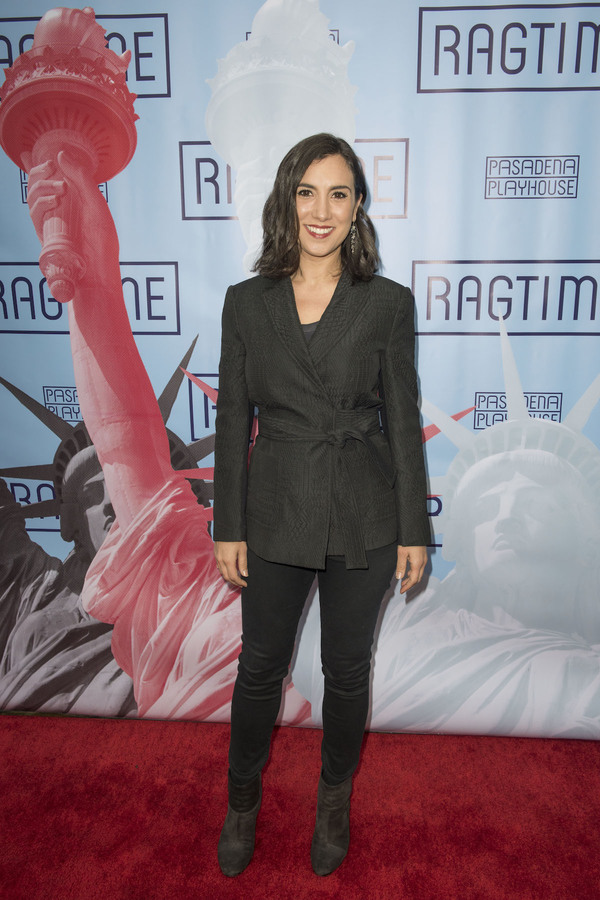 Annika Marks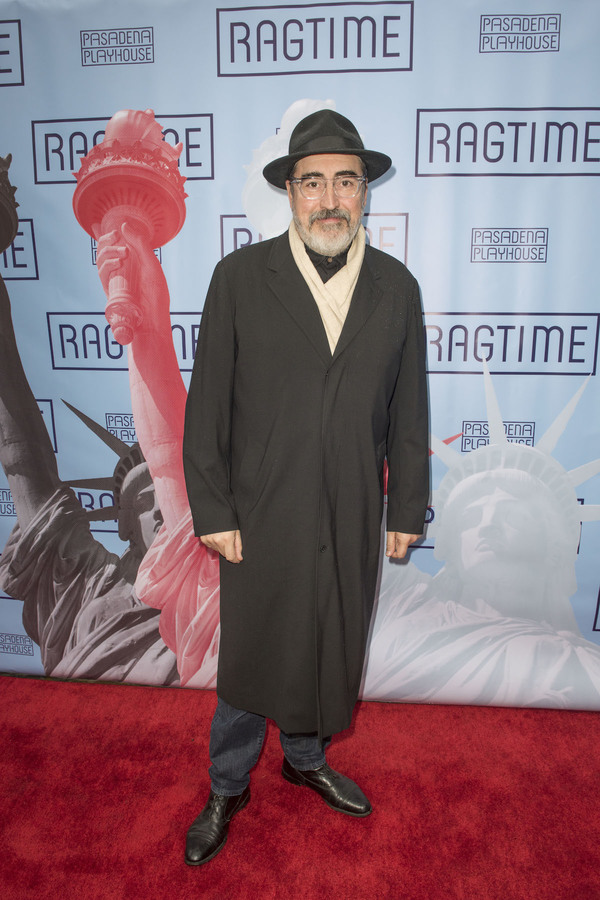 Alfred Molina

Al Coronel