Photos: Original Cast of BATMAN '66 Attends Opening of Retrospective Exhibit
On Jan 10th 2018, The Hollywood Museum turned Hollywood into Gotham City, as they projected the iconic Bat Signal on the side of the historic Max Factor building, at a VIP unveiling gala for "HOLY HOLLYWOOD HISTORY! BATMAN '66," with special appearances by the show's cast members and other stars in attendance.
President and Founder of the world-famous Hollywood Museum (www.hollywoodmuseum.org) in the historic Max Factor Building, Donelle Dadigan, proudly hosted, the preview gala for Batman cast, collectors and celebrities at the Hollywood Museum. Burt Ward and world renown Batman '66 collectors, worked together in the first ever "BATMAN '66" exhibit, opening to the public on Jan 12th 2018 - the same date as the 52nd anniversary of the 1966 premiere of the ABC TV series, "Batman."
Among those in attendance we BATMAN cast members Burt Ward, Lee Meriwether, SIVI ABERG, and Barbara Rush, as well as MARLON Wayans (Marlon), Cory Oliver (Gods Not Dead), Renee Lawless (The Haves and Have Nots), Hank Garrett (3 Days of the Condor), Jax Malcom (Craxy Ex-Girlfriend), Elizabeth J. Carlisle (The Rich and The Ruthless), Mason Guccione (Jumanji), Karen Kramer (Golden Globe Winner), Alice Amter (Big Bang Theory), Jeremy Miller (Growing Pains), Alison Arngrim (Little House on the Prairie), Kate Linder (Young & The Restless), Anson Williams (Happy Days), Marta Kristen Kane (Lost In Space), Darcy Donavan, Stanley & Barry Livingston (My Three Sons), Judy Tenuta (Comedienne), Carolyn Hennesy (General Hospital/True Blood), Patrika Darbo (Bold & The Beautiful), Terry Moore (Might Joe Young), Steve Wishnoff (OZ), among many others.
The exhibit, which will consist of four popular sections (Wayne Manor, The Batcave, Gallery of Guest Super Villains, and The Collectibles of Batman '66), pays tribute to the memory of Adam West and honors the other half of the Dynamic Duo, Burt Ward, as well as the iconic show, still seen today in the U.S. and around the world weekly.
Last year's release of Warner Bros animated films "Batman: Return of the Caped Crusader" and this year's "Batman vs Two Face,"has made that Batman '66 hotter than ever. Burt Ward (Robin), who has gone from Caped Crusader to Canine Crusader, with his nonprofit dog food, GENTLE GIANTS (www.gentlegiantsdogfood.com), helping dogs live twice as long, said "I never dreamed I would still be playing the same character 52 years later. I am thrilled that the Hollywood Museum in the historic Max Factor Building would honor our show in this way."
The BATMAN 66 exhibit features original costumes and props from the show, which have not been seen since it originally broadcast from 1966-68. Dadigan says, "We have costumes and props that evoke one's childhood memories of the ever popular TV series, "Batman". There is something for everyone - from the Batmobile and Batcycle to Burt and Adam's original costumes worn during the show's 120 episode run on ABC TV Network, as well as guest villains - and one of my favorites - the original Dr. Casandra costume worn by TV and film star Ida Lupino, that has never been seen publicly before."
Other highlights include the original George Barris (Car #2), original costumes as well as costumes recreated due to age and condition representing guest star villians including The Riddler, The Joker, The Penguin, Mr. Freeze - to name a few; life size sculptures of the three famous women who brought Catwoman to life (Eartha Kitt, Lee Meriwether and the original, Julie Newmar) with costumes, as well as Yvonne Craig (Batgirl), and more, including Adam West's face and mannequin from 1966.
The extensive exhibit will also feature much sought after collectibles, including a the "gotta-have" children's lunch box, action figures of every shape and size, Batman and Robin puppets, rare Batman Ice Cream boxes, drinking cups, board games, and many more extremely rare collectibles from 1966 too numerous to name and, in some cases, never before seen on public display.
Thousands of hours have gone into mounting this exhibit and a dedicated team of Hollywood Museum staff and world-renown collectors, including Wally Wingert, Scott Sebring, Pat Evans, Tom Woodruff, Mark Hardeman, Greg Maraio, Alex Zsolt, Christopher Chaisson, Bob Mitsch, Kelly DeCambre, Adrian Van Eck, Ivan Taback, Brian Puls, Chaz George, Buddy Rogers, Troy Maynus, Andy Brescia, Daniel Fopma, Dave Tripet, Kelly DaCambre, Nate Truman, Bob Mitsch, Robert Jungweber, Grigg Espinoza, and Rob Klein have come together to loan amazing items that are now part of TV history - to help create this first ever Batman 66 exhibit, "Holy Hollywood History!" Wally Wingert has been named as the special Curator of this exhibit, with exhibit Organizer, Roger Neal.
Ward remarked "I was excited to see all of this come together. It will be like a homecoming to reunite with these items and to remember my friend and crime fighting partner, Adam West."
See 10,000 Authentic Show Business Treasures spotlighting more than 100 years of Hollywood history - from the Silents to Talkies, to Hollywood's Golden Era, Film Noir, Television and its Pioneer Years, through the rebellious 60s, special effects 70s, evolving 80s, involved 90s, technological 2000s, and beyond to current day heartthrobs! The Hollywood Museum's exhibits showcase the best in film, network and cable television, and new digital platforms featuring iconic and fan favorites! Named one of the top tourist attractions by LA Weekly, voted one of the Top 10 Museums in LA by the Los Angeles Tourism & Convention Board, and annually receives the Certificate of Excellence from Trip Advisor. Located in the heart of Hollywood, at the corner of Hollywood Blvd and Highland Ave - The Hollywood Museum in the historic Max Factor Building is the "Official Museum of Hollywood" and offers visitors the most extensive collection of Hollywood memorabilia in the world featuring the glamor of Hollywood legends and stars - past, present and in the making.... See one-of-a-kind costumes, props, photographs, scripts, stars' car collections, personal artifacts, posters, and memorabilia from favorite stars, films and TV shows. The Hollywood Museum is a 501(c)(3) non-profit corporation.
Photo Credit: Bill Dow/Courtesy of The Hollywood Museum


Burt Ward, Lee Meriwether, Barbara Rush, Mitch O'Farrell, Tracy and Burt Ward, Donelle Dadigan, Sivi Aberg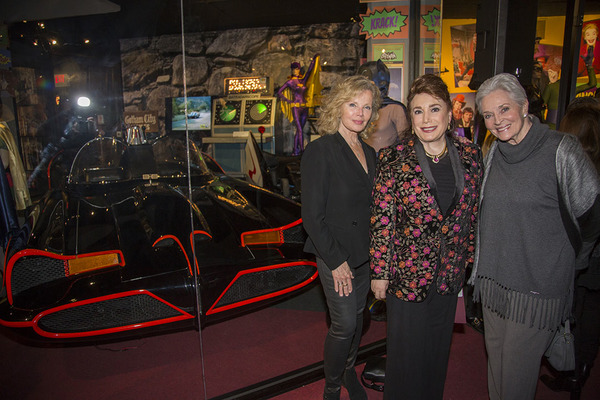 Marta Kristen, Donelle Dadigan, Lee Meriwether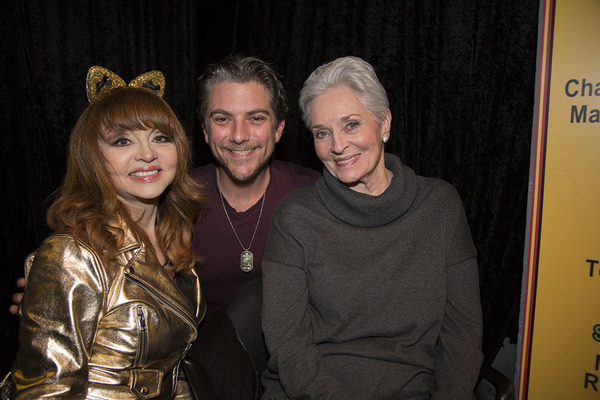 Judy Tenuta, Jeremy Miller, Lee Meriwether

Tracy and Burt Ward, Donelle Dadigan, Mitch O'Farrell, Barbara Rush, Carolyn Hennesy

Stan and Barry Livingston

Burt Ward with guests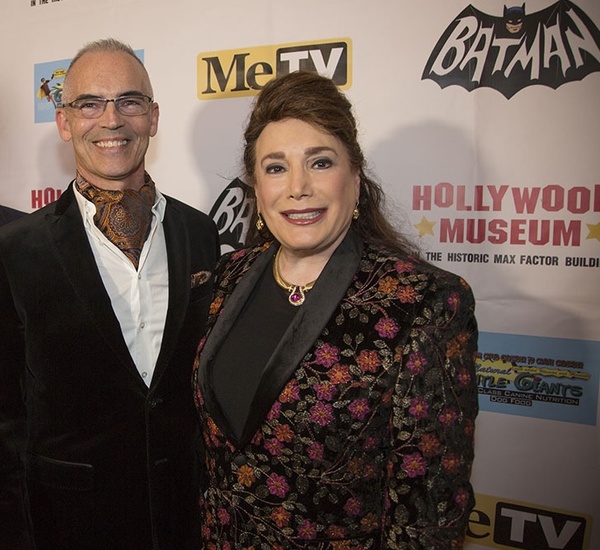 Mitch O'Farrell, Donelle Dadigan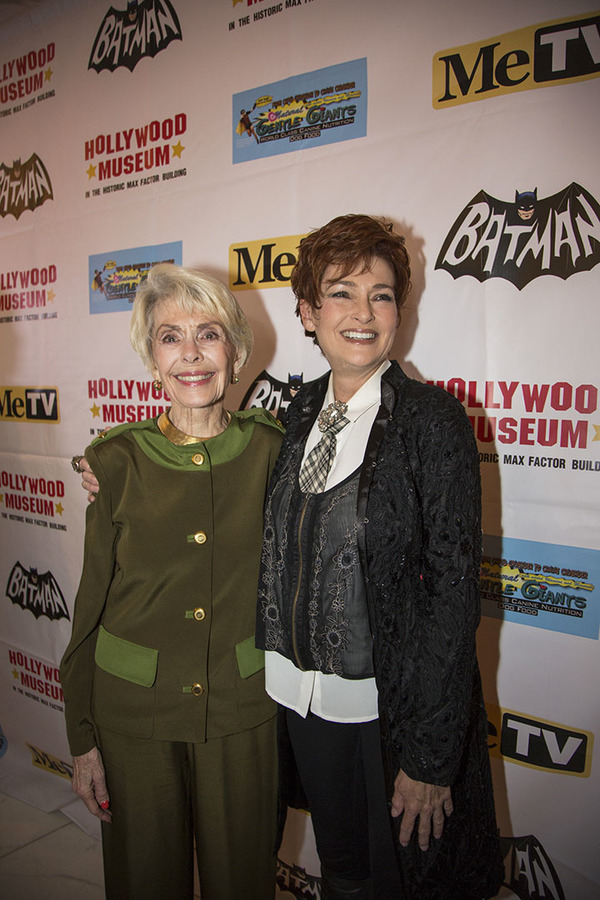 Barbara Ward, Carolyn Hennesy

BATMAN '66 Retrospective Gala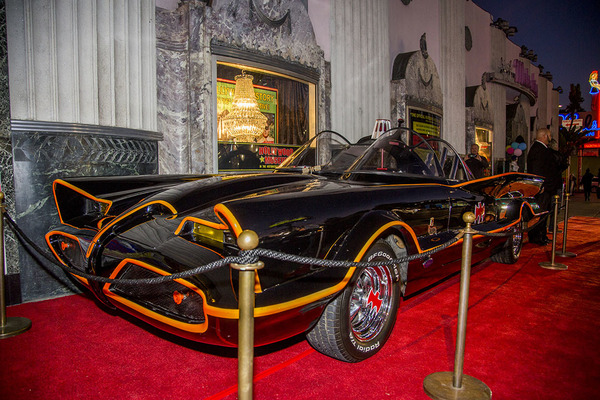 BATMAN '66 Retrospective Gala

BATMAN '66 Retrospective Gala