Latest News on Alice Amter
Alice Amter News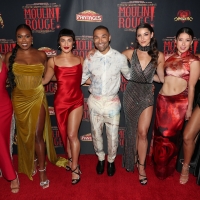 Photos: On the Red Carpet at Opening Night of MOULIN ROUGE! in Hollywood
by Stephi Wild - Jul 13, 2022
Last week on Thursday, July 7th - Broadway in Hollywood and Hollywood Pantages Theatre celebrated the red carpet opening night of Moulin Rouge! The Musical with a star studded performance and after party gala! Check out photos from the red carpet here!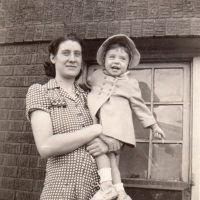 The Hollywood Museum to Present an Industry Moms Mother's Day Exhibit
by Marissa Tomeo - Apr 23, 2022
"For most, our mother is your first friend, your best friend, your forever friend.  Our mother's love is unconditional and only grows stronger over a lifetime," says Donelle Dadigan (Founder/President of the Hollywood Museum).
Photos: Hollywood Museum Welcomes Celebrities for Lobby Tree Trimming
by A.A. Cristi - Dec 10, 2021
Prior to the pandemic, an average of 10 million tourists and fans would visit a 15-block stretch of Hollywood Boulevard every year to visit the Walk of Fame and The Hollywood Museum - Today, it is anything but business as usual for the popular sites. So the museum, located in the Historic Max Factor building, has been sponsoring exciting and star studded events to bring the public back to the area.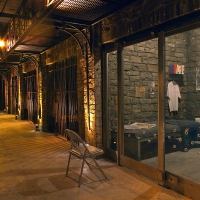 The Hollywood Museum's Dungeon of Doom is Now Open
by Gigi Gervais - Oct 23, 2021
The museum's dungeon includes a rare and unique history of horror and suspense from Hollywood over the years including the original and complete jail sell set used for filming of "The Silence of the Lambs" and is one of the museum's most popular draws year round, with items that that include original costumes and props used in making of the film.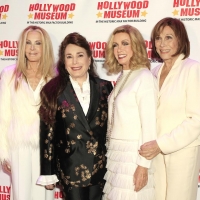 The Ladies of KNOTS LANDING Reunite for 40th Anniversary
by Sarah Jae Leiber - Jan 21, 2020
This past weekend, The Hollywood Museum held its first Lobby tribute of 2020, reuniting three remarkable leading ladies, Joan Van Ark, Michele Lee and Donna Mills, for the 40th anniversary of 'Knots Landing,' unveiling costumes worn by the three Knots' stars on the series, on loan from Warner Brothers and personal collections.
Photo Film: Hollywood Museum Unveils BACK TO THE FUTURE TRILOGY: THE EXHIBIT
by A.A. Cristi - Dec 12, 2019
Cast members gathered this week to celebrate the new Back to the Future Trilogy Exhibit at The Hollywood Museum.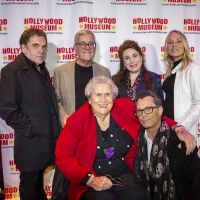 Cast Members Gather for BACK TO THE FUTURE Trilogy Exhibit
by Sarah Jae Leiber - Dec 12, 2019
Among the individuals from the three films in attendance were Bob Gale (co creator/producer/writer of all 3 films), Charles Fleischer (Terry, BTTF 2 / voice of Roger Rabbit), Don Fullilove (Mayor Gordy Wilson , BTTF 1 &2), Darlene Vogel (Spike, Griffs Gang BTTF 2), Richie Gaona (Stuntman/Back to the Future II) and Ricky Dean Logan (Data BTTF2, & needles gang BTTF 3).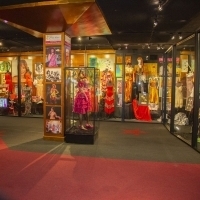 Photo Flash: Crowds Gather For Pointer Sisters Exhibit at The Hollywood Museum
by A.A. Cristi - Jun 24, 2019
DONELLE DADIGAN (FounderPresident of The Hollywood Museum), gathered a celebrated roster of stars including Anita Pointer and her sister Bonnie Pointer fro the unveiling of the EVER AFTER exhibit at The Hollywood Museum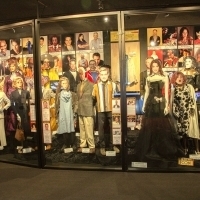 Photo Flash: Hollywood Museum & Councilman Mitch O'Farrell Present REAL TO REEL: PORTRAYALS AND PERCEPTIONS OF LGBT'S IN HOLLYWOOD
by A.A. Cristi - Jun 7, 2019
Lily Tomlin, upon accepting her award, remarked 'My partner Jane and I are honored and want to thank you for this award. It is amazing to see this whole outpouring for the LGBT community. Jane, couldnt be here tonight, but asked that I share her remarks 'We love the thought of being called Trail-Blazers. It makes us feel current and something out of Marvel Comics.'  Neither of us has a good sense of direction, so we thought being called trail-blazers implies that we somehow new where we were going. So thank you for thinking of us as trail-blazers, rather than as museum pieces.  Of course, there were times, Im afraid, we got lost on that trail and were more bewildered than blazing.  We are still blazing, but we have had to cool down a bit. After all, we need to take care not to add to global warming.'
Photo Flash: TV & Film Fans and Famous Gather For Three New Exhibits At Hollywood Museum
by A.A. Cristi - May 16, 2019
The Hollywood Museum made history this week by unveiling three exhibits simultaneously, including THE BATMAN 80TH ANNIVERSARY, THE CATWOMEN, THE BIONIC WOMAN AND & THE SIX MILLION DOLLAR MAN EXHIBITS.