Latest News on Teresa Ganzel
Stage Credits
  [Off-Broadway]
Original Off-Broadway Production, 2010
Jacqueline Tempest
Stage
Performances
  [Off-Broadway]
Original Off-Broadway Production, 2010
Jacqueline Tempest
Teresa Ganzel News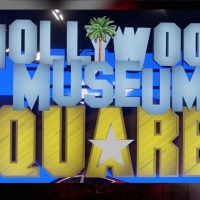 THE HOLLYWOOD MUSEUM SQUARES Extends Run Through August 10th
by Stephi Wild - Jun 16, 2021
The proceeds will benefit the museum, which is currently the most recognized venue in the city as the 'Official Museum of Hollywood' and the go to for authentic Hollywood and entertainment history!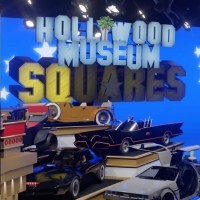 HOLLYWOOD MUSEUM SQUARES All Star Benefit Announced
by A.A. Cristi - May 7, 2021
On behalf of Donelle Dadigan, the staff at The Hollywood Museum and the entire production team for The Hollywood Museum Squares.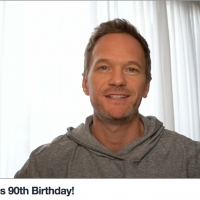 VIDEO: Neil Patrick Harris, Leonard Maltin, David Copperfield and More Take Part in Milt Larsen's 90th Birthday Celebration
by Chloe Rabinowitz - Apr 16, 2021
This week a who's who of magic lovers and master of the mystifying themselves gathered, from New York to Nashville and Los Angeles as well as Hawaii, virtually to celebrate the patriarch of illusion, Milt Larsen's, 90th.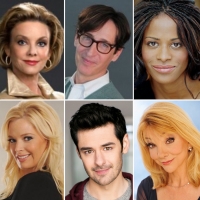 Coachella Valley Rep Presents First Online Reading Featuring Chapman, Gaither, Ganzel, Peterman and Robinson
by Chloe Rabinowitz - Jun 12, 2020
Coachella Valley Repertory's Theatre Thursdays inaugurates their first online reading with the play 'Meet & Greet' on Thursday, June 25, 2020 at 6:00 pm (Pacific).
Amanda Bearse & Teresa Ganzel Are THE ODD COUPLE At Judson Theatre Company
by A.A. Cristi - Jan 23, 2020
a??a??a??a??a??a??a??Judson Theatre Company (Daniel Haley, Artistic Director and Morgan Sills, Executive Producer) has announced that Amanda Bearse will play Olive Madison and Teresa Ganzel will play Florence Unger in their March production of Neil Simon's The Odd Couple (Female Version). Performances begin Thursday, March 26 and run through Sunday, March 29, 2020 at Owens Auditorium at the newly renovated Bradshaw Performing Arts Center (3395 Airport Road, Pinehurst, NC 28374).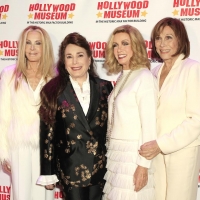 The Ladies of KNOTS LANDING Reunite for 40th Anniversary
by Sarah Jae Leiber - Jan 21, 2020
This past weekend, The Hollywood Museum held its first Lobby tribute of 2020, reuniting three remarkable leading ladies, Joan Van Ark, Michele Lee and Donna Mills, for the 40th anniversary of 'Knots Landing,' unveiling costumes worn by the three Knots' stars on the series, on loan from Warner Brothers and personal collections.
New Cast Announced For THE WENDY CHRONICLES: A Three-Play Tribute To Wendy Wasserstein From Jewish Women's Theatre And Pop-Up Playhouse
by Stephi Wild - Dec 12, 2019
Director/Producer Stan Zimmerman is putting the finishing touches on The Wendy Chronicles with the casting of Academy Award nominee Michael Lerner, two-time Emmy nominated Mindy Sterling and five other up and coming film and television actors -- Allie Gonino, Danny Gomez, Melody Peng, Brittannie Bohman and Raviv Ullman.
Jewish Women's Theatre And Pop-Up Playhouse To Present THE WENDY CHRONICLES
by A.A. Cristi - Nov 26, 2019
Three plays by Pulitzer Prize and Tony-winning playwright Wendy Wasserstein will be presented in two triple-header days of theatre readings when JWT, director Stan Zimmerman and an all-star cast salute the groundbreaking artist who made a career out of exploring the lives of intelligent, talented women.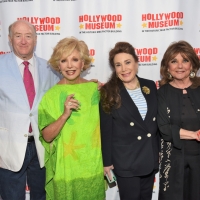 Photo Flash: America Remembers Its Favorite Shipwreck GILLIGAN'S ISLAND 55 Years Later
by A.A. Cristi - Sep 27, 2019
On Wednesday, Sept 25th, 2019, President and Founder of the Hollywood Museum, Donelle Dadigan, and her speciial guest speakers, Ruta Lee (77 Sunset/Seven Brides for Seven Brothers), Alison Arngrim (Little House on the Prairie), Erin Murphy (Bewitched), Steve Wishnoff (Director, Life Interrupted), Hope Juber-Schwartz and Lloyd Schwartz (daughter and son of creator Sherwood Schwartz) and castaway, Dawn Wells (Gilligan's Island), gathered for a lobby series tribute to Gilligan's Island in advance of the shows 55th anniversary on Sept 26th.
Photo Flash: Laguna Playhouse Presents HARVEY
by A.A. Cristi - May 30, 2019
LAGUNA PLAYHOUSE is delighted to present French Stewart and Vanessa Claire Stewart starring in the wonderfully comic HARVEY, written by Mary Chase and directed by Andrew Barnicle.  Comments Artistic Director Ann E. Wareham and Executive Director Ellen Richard, "We could not think of a better play to end our 98th season with than HARVEY, starring French and Vanessa Claire Stewart under the inspired direction of Andrew Barnicle. French Stewart will be the perfect Elwood, a role he has always wanted to play! Our subscribers and audiences are going to go crazy with laughter and believe in very tall rabbits once more!"