Photo Flash: Chance Theater Presents O.C. Premiere of BIG FISH
Chance Theater, Anaheim's official resident theater company, is excited to announce the fourth show in its 20th Anniversary Season ... Big Fish. Written by John August with music and lyrics by Andrew Lippa, directed by Oanh Nguyen, choreographed by Kelly Todd, and musically directed by Robyn Manion, Big Fish will preview from June 29 through July 6; regular performances will begin July 7 and continue through July 29 at Chance Theater @ Bette Aitken theater arts Center on the Cripe Stage.
Big Fish is a fantastical musical that illustrates the larger-than-life anecdotes of Edward Bloom, a man nearing the end of his life. This fact has compelled his grown son Will to embark on an adventure of his own - to unravel his real dad from the myths of his tall tales. Filled with magic, love, luck, and crazy coincidences, this rollicking fantasy set in the American South is a tribute to the power of dreaming big.
TICKETS: $35.00 - $45.00. Call (888) 455-4212 or visit www.ChanceTheater.com. Discounts available for children (ages 4+), seniors, students and military.
All photos by Doug Catiller, True Image Studio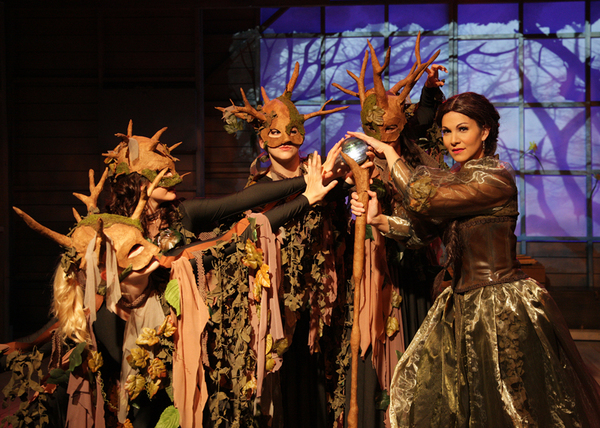 Cast members with Rachel Oliveros Catalano as The Witch in the regional premiere of Big Fish

Cast members in the regional premiere of Big Fish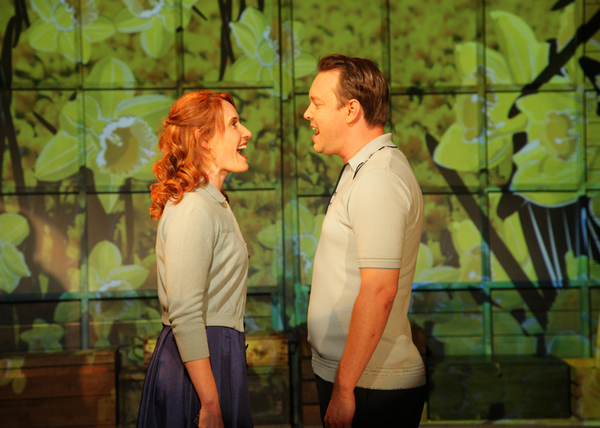 Laura M. Hathaway as Sandra Bloom and Jeff Lowe as Edward Bloom in the regional premiere of Big Fish

Jared Price as Will Bloom and Monika Peña as Josephine in the regional premiere of Big Fish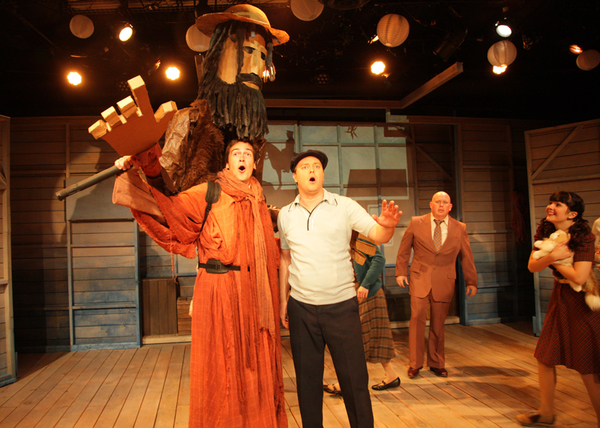 John Carroll as Karl the Giant, Jeff Lowe as Edward Bloom, Devin Collins as the Mayor, and Sydney DeMaria as a townsperson in the regional premiere of Big Fish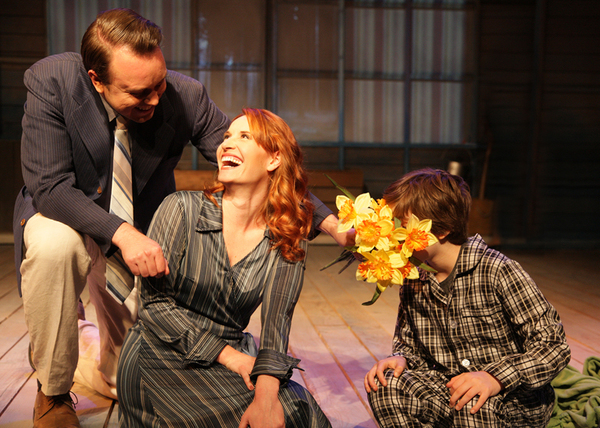 Jeff Lowe as Edward Bloom, Laura M. Hathaway as Sandra Bloom, and Jason Brewer as Young Will in the regional premiere of Big Fish