Photo Flash: Celebrated TV & Movie Moms Gather At Hollywood Museum
It was an abundance of family, friends, fashion and philanthropy as celebrated TV and movie Moms Florence Henderson (Brady Bunch), Ilene Graff (Mr. Belvedere) and Kim Rhodes (Suite Life of Zach & Cody), Nancy Dussault (Too Close for Comfort) and Dee Wallace (ET: Extra-Terrestrial) as well as other industry elite gathered for a pre-Mothers Day celebration at the Hollywood Museum for a special evening featuring the world famous Hollywood Graffiti Gown by Randy McLaughlin and Jerry Skeels of JERAN Design.
Found among those lending their support this evening were:
Alison Arngrim
,
Donna Mills
,
Romi Dames
,
Eve Plumb
,
Kate Linder
,
Joanne Worley
, Dwayne Hickman,
Rose Marie
,
Margaret O'Brien
, Tania Gunadi,
Edith Shain
, Brenda Dickson,
Rip Taylor
, Jaime Monroy,
Judy Tenuta
and
Stefanie Powers
who starred in this weekends "Meet My Mom" on Hallmark on May 8th.The Hollywood Graffiti Gown contains over 350 names of the most influential females including
Bette Davis
,
Carol Channing
, Dame
Eliza
Beth Taylor
,
Dakota Fanning
,
Halle Berry
,
Sharon Stone
,
Cate Blanchett
,
Whoopi Goldberg
, Mother Teresa, as well as the cast of Desperate Housewives among others.  Currently the gown is being displayed at the Hollywood Museum (formerly the Max Factor Building at Highland Ave & Hollywood Blvd), in a specially desig
Ned Glass
case so guests can view it in its entirety, until November 28th where upon Heritage Auction House will auction it off.   The creation of the Graffiti Gown was a vision that came together when McLaughlin's partner, Jerry Skeels (1939-2007), to raise AIDS awareness and to be auctioned with 100% of its proceeds to benefit AIDS causes.  JERAN Design was a leader in fashion design in the 80's and 90's, having designed for motion pictures, stage and television, having worked on such hit TV shows as "The Bold and the Beautiful,"  "The Young and the Restless," "Star Search," and 22 years with "The Price Is Right."  Both Skeels and McLaughlin have been EMMY® nominated for best design and are recipients of the United Nations International Spirit Award. Accessorizing the gown are specially designed 5 carat diamond & topaz earrings by Michael John Image Jewelry (www.imagejewelryinc.com).  The earrings are set in black and white gold to accent the black and silver gown and will be auctioned off as part of the ensemble.During the scones and tea reception, the ladies amused themselves by trying on an array of beautiful diamond jewelry pieces supplied by Michael John Image.  Harpist Dr. Vanessa Sheldon provided music along with strolling master magicians,
Paul Green
and Howard Jay, provided by the world famous Magic Castle also added to the festive atmosphere.The Charities benefitting from the sales of the Graffiti gown include AID for AIDS (
http://www.aidforaids.org/
), Project Concern (
http://www.projectconcern.org/site/PageServer
), Academy of Friends San Francisco (
http://www.academyoffriends.org/
) and AIDS Project Los Angeles (
http://www.apla.org/about/about.html
).The Hollywood Museum (
www.thehollywoodmuseum.com
), is the official museum of Hollywood and boasts 35,000 square feet, 4 floors of breathtaking exhibits and the home of more than 10,000 REAL Showbiz Treasures housed in the world famous historic Max Factor Building, where Max Factor, wizard of movie make-up worked his magic on motion picture stars since 1935. The lobby has been restored to its original grandeur.
Photo Credits: Alexander Koehne, Robert Freeman & Brian Putnam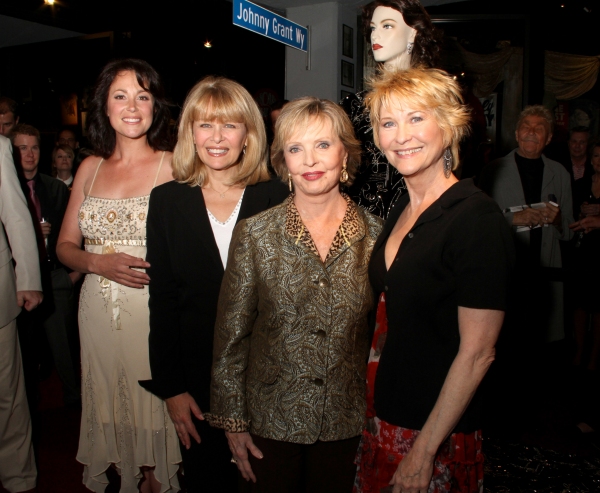 TV/Movie Moms - Kim Rhodes, Ilene Graff, Florence Henderson and Dee Wallace

Designer Randy McLaughlin of JERAN DESIGNS with Florence Henderson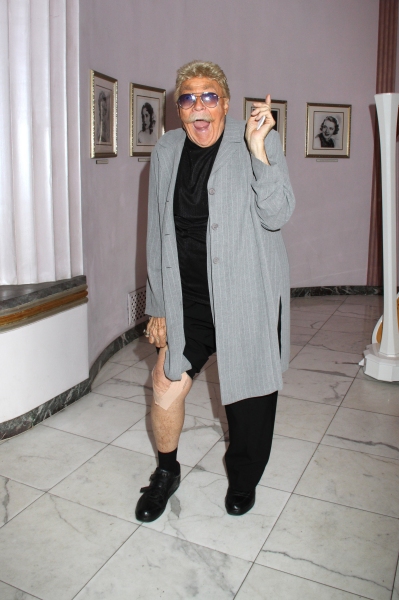 Rip Taylor

Stefanie Powers and Randy McLaughlin with Graffiti Gown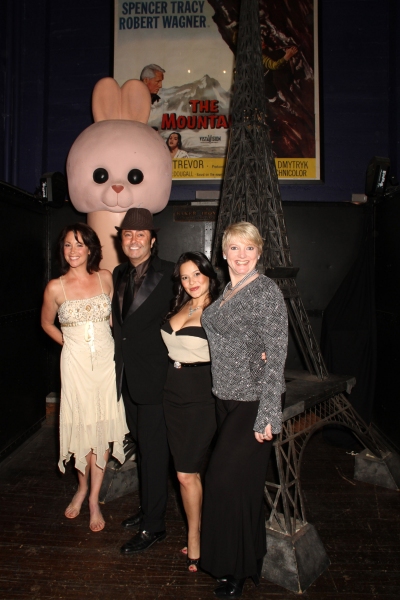 Kim Rhodes, Jaime Monroy, Romi Dames and Alison Arngrim

Donna Mills wearing the Gown at Paramount Studios premiere in 2009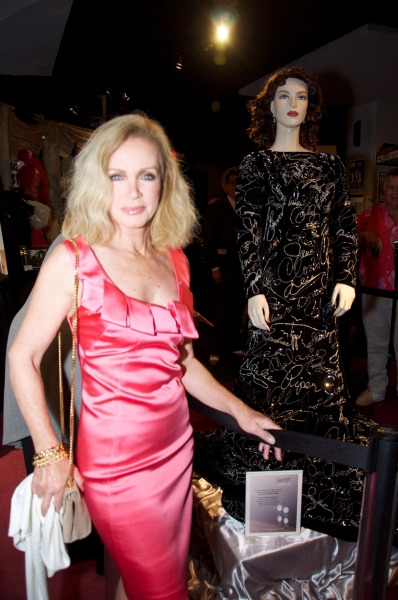 Donna Mills

Suite Life's Kim Rhodes wears a Michael John creation - Handcrafted Lacy, Filigree Necklace with 5.40 carat round brilliant diamonds in18 carat white gold valued at $23,800

Eve Plumb with Graffiti Gown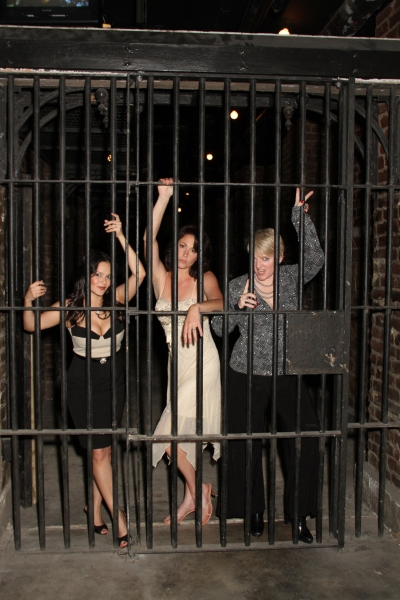 Cellblock Tango with Romi Dames, Kim Rhodes and Alison Arngrim on the original set from Silence of the Lambs.

Romi Dames and evening sponsor Michael John of Image Jewelry Inc

Alison Arngrim and Hollywood Museum owner Donelle Dadigan

Rose Marie with Spirit of 45 spokeswoman and LIFE magazine cover icon Edith Shain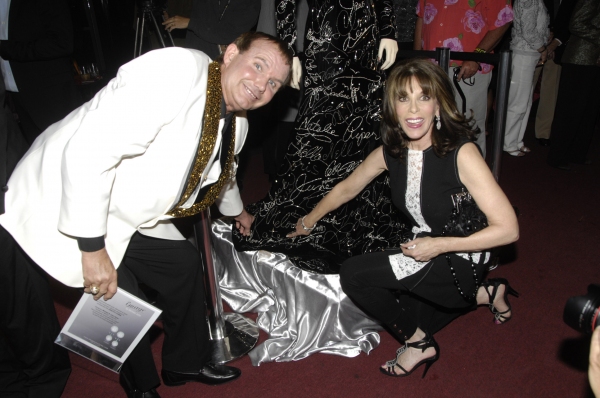 Designer Randy McLaughlin and Kate Linder find her name on the gown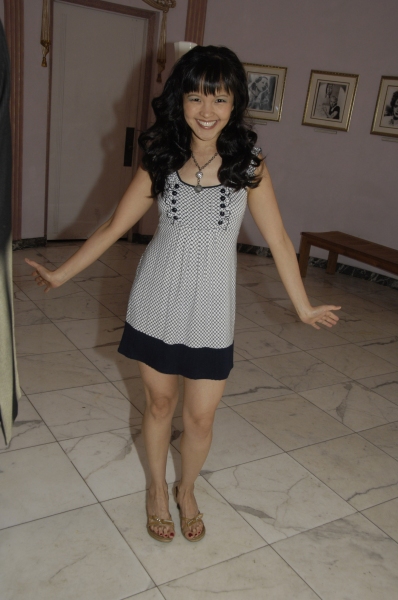 Tania Gunadi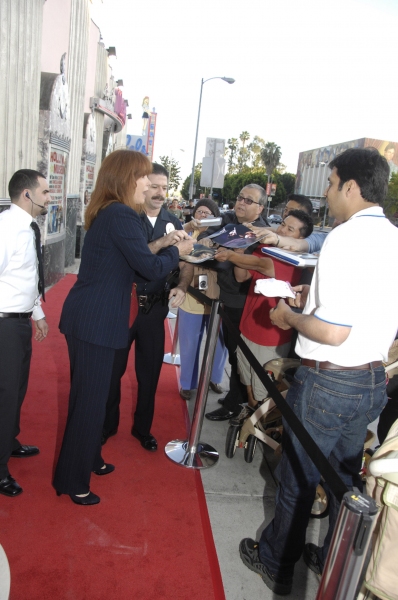 Stefanie Powers with head of security, Mitch Grobeson, as she signs autographs on the red carpet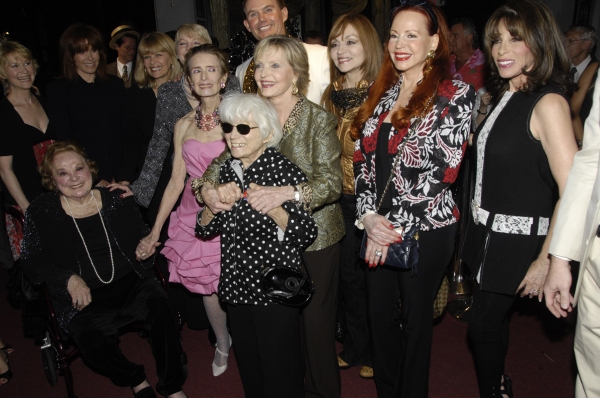 Designer Randy McLaughlin with Graffiti Gown Signatory Ladies: Lt - Rt - Dee Wallace, Rose Marie, Stefanie Powers, Ilene Graff, Alison Arngrim, Margaret O'Brien, Edith Shain, Florence Henderson, Judy Tenuta, Brenda Dickson and Kate Linder