Photo Flash: CTG's Kirk Douglas Theatre Hosts 10th Birthday Celebration
Center Theatre Group Artistic Director Michael Ritchie recently gathered with CTG Founding Artistic Director Gordon Davidson, Kirk Douglas, Anne Douglas and more to celebrate the Kirk Douglas Theatre's 10th birthday in Culver City. Scroll down for photos!
In a jam-packed season of exciting work - from widely varied voices and at every level of development - the 2014-2015 season at the Kirk Douglas Theatre will include four powerful mainstage productions, five lively DouglasPlus productions and readings, and a critically acclaimed show for families and people of all ages.
"This new season at the Douglas is a full, rich season," Ritchie said during the theatre's season announcement earlier this year, "and it reflects the phenomenal growth we've had at this beautiful theatre. I particularly love the warm, inviting environment we have created for our audiences with our lobby engagement activities and with our friendly staff...October 31, 2014, will mark the 10th anniversary of the day that this one-time movie theatre was reborn as a live theatre space. Since the inaugural production of presciently named 'A Perfect Wedding,' we have strived to fill the theatre with an eclectic blend of voices and visions, of humanity and imagination, and above all, we have worked to create a space where artists and audiences feel comfortable and inspired to expand the way they relate and express themselves. The Douglas is meant to be a space for a marriage of ideas and entertainment, like the art of theatre itself. And, as with all good marriages, it is constantly evolving. I can't wait to share the Douglas' second decade together."
Center Theatre Group, a non-profit organization, is one of the largest and most active theatre companies in the nation, programming subscription seasons year-round at the 736-seat Mark Taper Forum and the 1,600 to 2,000-seatAhmanson Theatre at the Music Center of Los Angeles, and the 317-seat Kirk Douglas Theatre in Culver City. In addition to providing theatre of the highest caliber to the rich, diverse communities of Southern California and beyond, CTG supports a significant number of play development and arts education initiatives.
Photo Credit: Ryan Miller/Capture Imaging


In center from left, CTG Founding Artistic Director Gordon Davidson, Kirk Douglas, Anne Douglas and CTG Artistic Director Michael Ritchie celebrate with the cake

From left, CTG Founding Artistic Director Gordon Davidson, Kirk Douglas, Anne Douglas and CTG Artistic Director Michael Ritchie

CTG Founding Artistic Director Gordon Davidson, Kirk Douglas, Anne Douglas and CTG Artistic Director Michael Ritchie

CTG Founding Artistic Director Gordon Davidson, Kirk Douglas and CTG Artistic Director Michael Ritchie

Anne Douglas waves to the crowd with CTG Artistic Director Michael Ritchie

CTG Founding Artistic Director Gordon Davidson and Kirk Douglas

CTG Founding Artistic Director Gordon Davidson and Kirk Douglas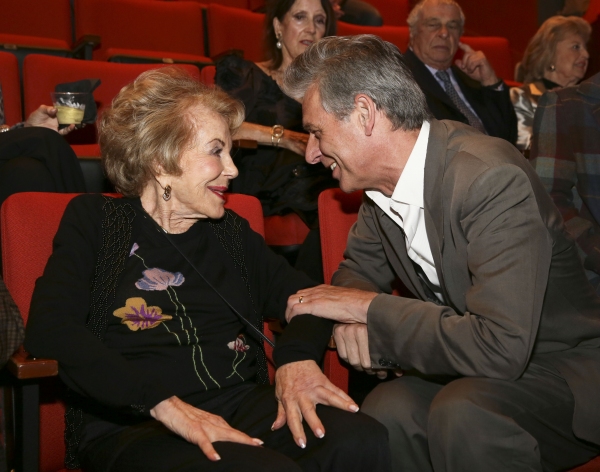 Anne Douglas and CTG Artistic Director Michael Ritchie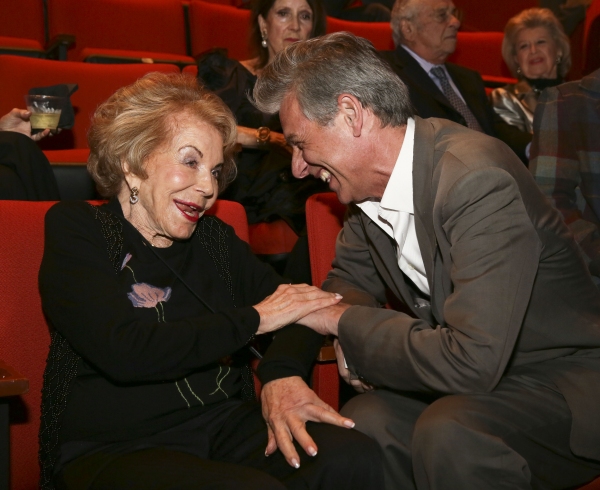 Anne Douglas and CTG Artistic Director Michael Ritchie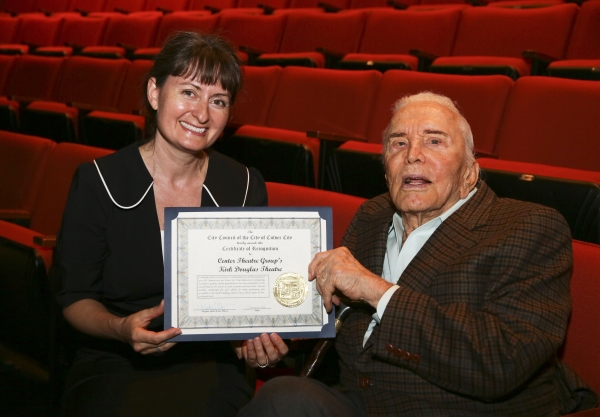 Culver City Mayor Meghan Sahli-Wells presents a proclamation to Kirk Douglas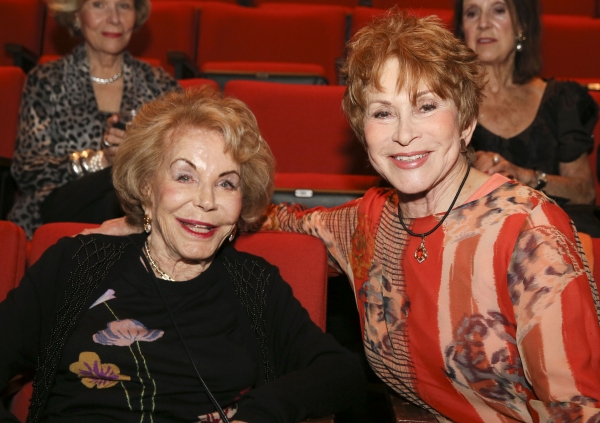 Anne Douglas and Judi Davidson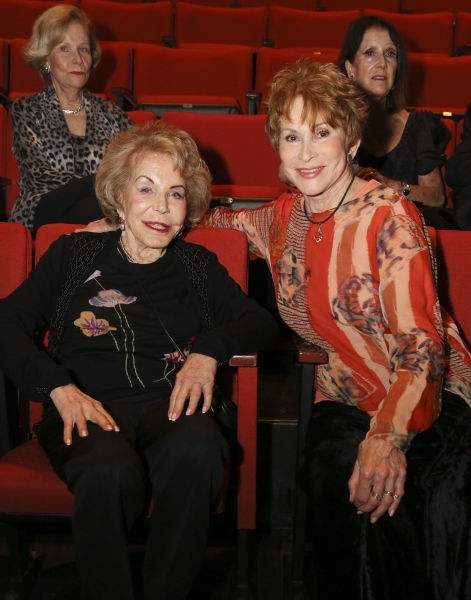 Anne Douglas and Judi Davidson

CTG Artistic Director Michael Ritchie and CTG Founding Artistic Director Gordon Davidson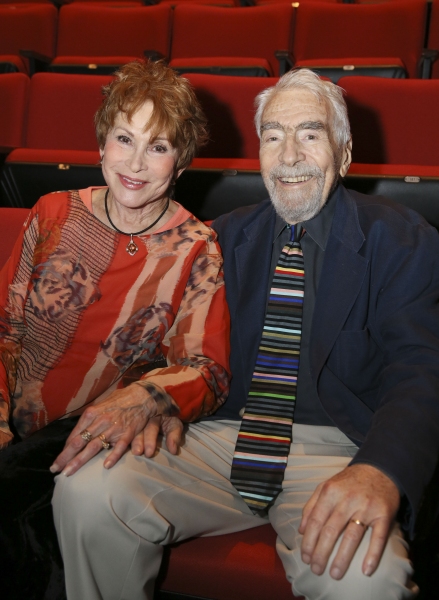 Judi Davidson and CTG Founding Artistic Director Gordon Davidson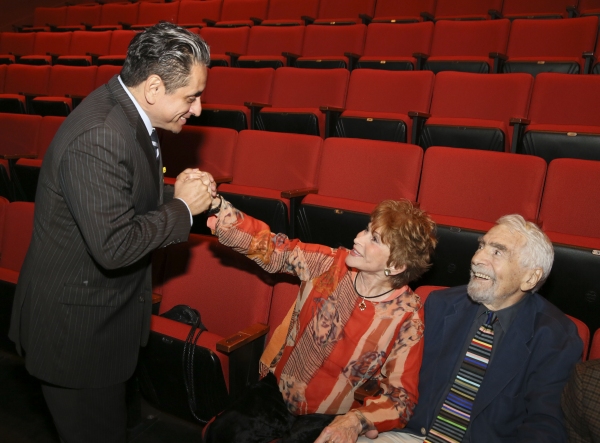 Actor Richard Montoya greets Judi Davidson and CTG Founding Artistic Director Gordon Davidson

Actor Richard Montoya and Judi Davidson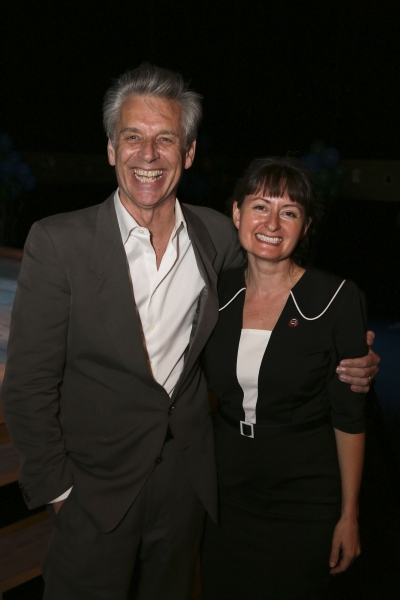 CTG Artistic Director Michael Ritchie and Culver City Mayor Meghan Sahli-Wells

CTG Artistic Director Michael Ritchie and Culver City Mayor Meghan Sahli-Wells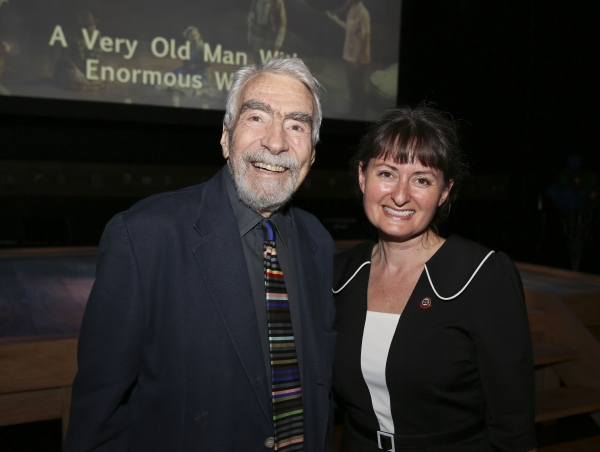 CTG Founding Artistic Director Gordon Davidson and Culver City Mayor Meghan Sahli-Wells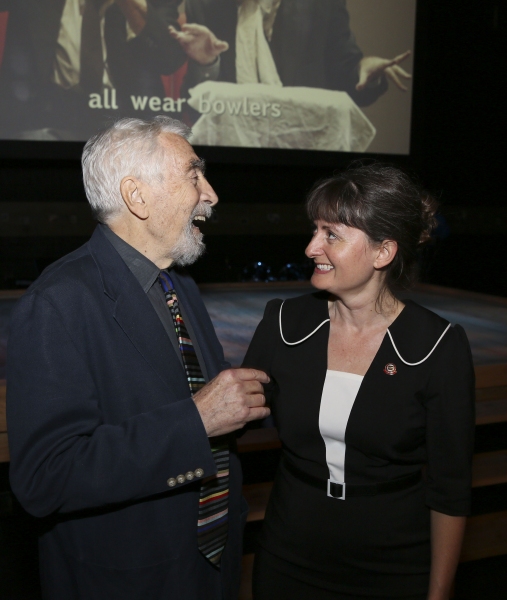 CTG Founding Artistic Director Gordon Davidson and Culver City Mayor Meghan Sahli-Wells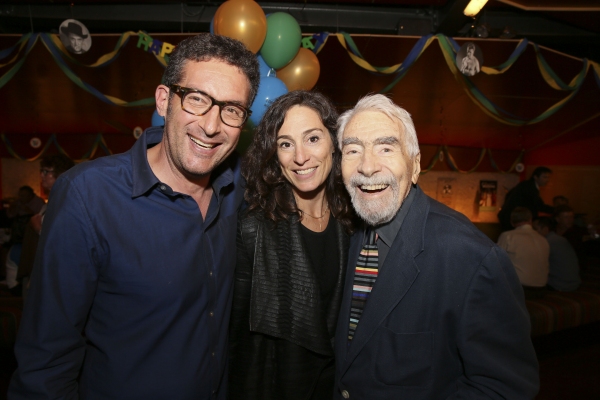 Jeff Janger, Rachel Davidson and CTG Founding Artistic Director Gordon Davidson

Architect Steven Ehrlich, Rachel Davidson and CTG Founding Artistic Director Gordon Davidson

Architect Steven Ehrlich, Rachel Davidson and CTG Founding Artistic Director Gordon Davidson

CTG Director of New Play Development Pier Carlo Talenti and CTG Associate Artistic Director Diane Rodriguez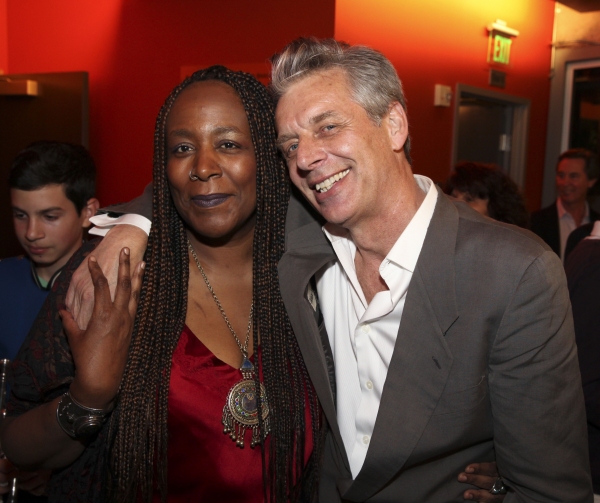 Playwright/performer Dael Orlandersmith and CTG Artistic Director Michael Ritchie

Culture Clash members Herbert Siguenza, Ric Salinas and Richard Montoya

Culture Clash member Richard Montoya, playwright/performer Roger Guenveur Smith and Culture Clash members Herbert Siguenza and Ric Salinas

Playwright/performers Dael Orlandersmith and Matt Sax

Matt Sax

Actress Dael Orlandersmith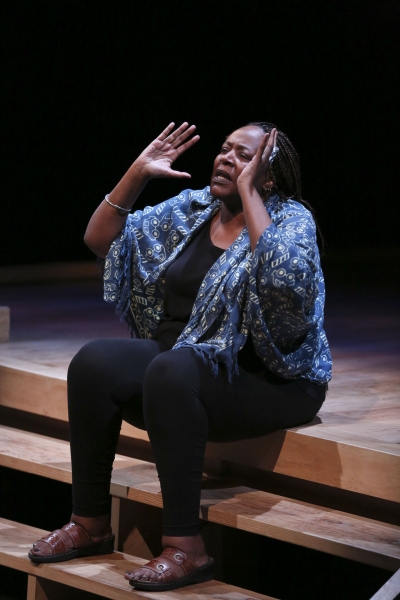 Actress Dael Orlandersmith

Culture Clash members Richard Montoya, Ric Salinas and Herbert Siguenza

Culture Clash members Ric Salinas, Richard Montoya and Herbert Siguenza

Actors Trey Lyford and Geoff Sobelle

Actors Trey Lyford and Geoff Sobelle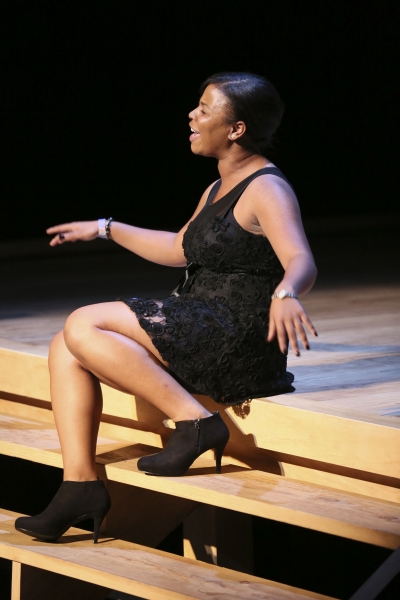 Actress Nicole Julian performs an August Wilson monologue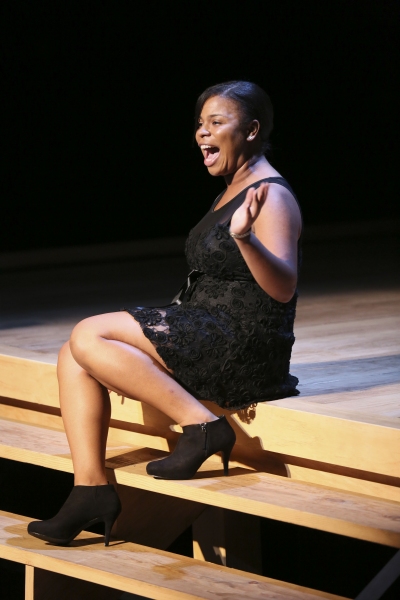 Actress Nicole Julian performs an August Wilson monologue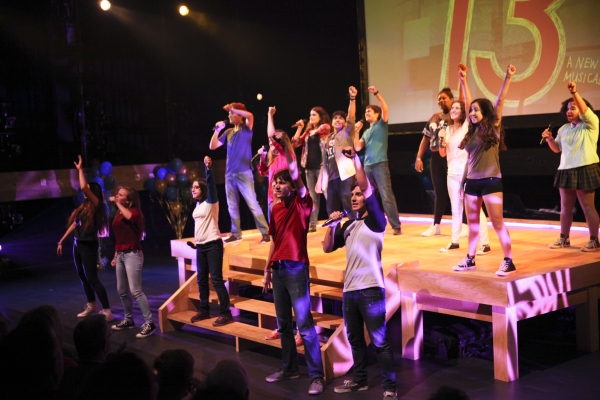 Students from Culver City High School Academy of Visual and Performing Arts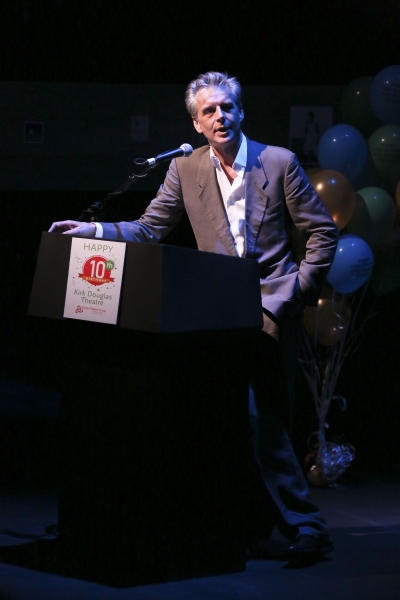 CTG Artistic Director Michael Ritchie

CTG Artistic Director Michael Ritchie

Culver City Mayor Meghan Sahli-Wells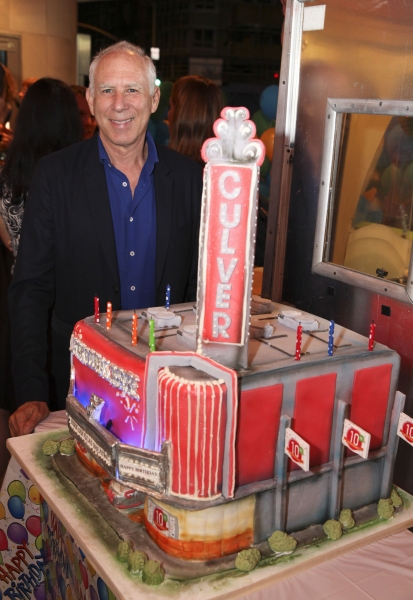 Architect Steven Ehrlich poses with the cake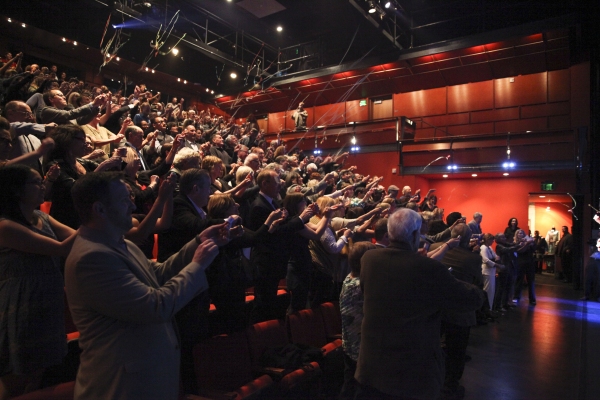 The audience shoots confetti
Related Articles View More Los Angeles

Stories

Shows
More Hot Stories For You