Interview: This is the Moment For Getting to Know Kelli O'Hara in Her Enchanted Evening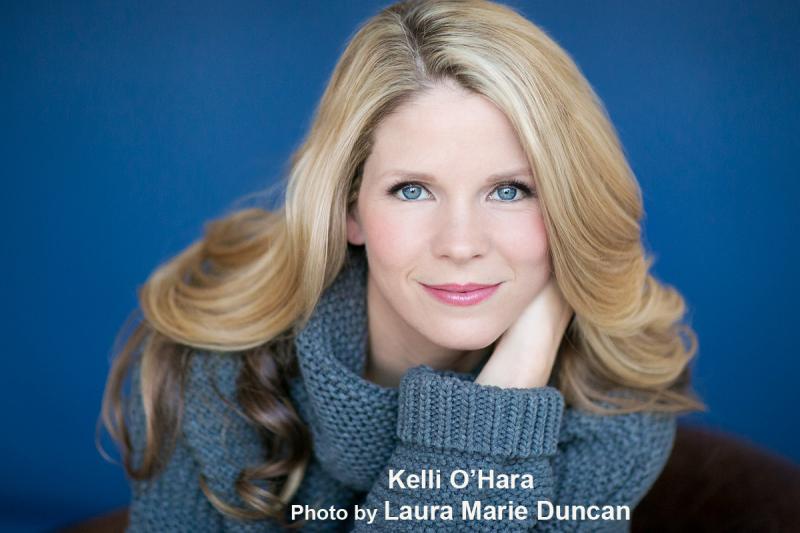 Any Broadway musical aficionado will be very familiar with the mere mention of Kelli O'Hara. Since landing her first Broadway role in JEKYLL & HYDE in 2000, Kelli has become the go-to staple for strong, three-dimensional women - who just happens to possess the voice of an angel. Long overdue for her Tony Award recognition, on her sixth Tony Award nomination last year, Kelli O'Hara's name was called as the Best Actress in a Musical for her role as Anna Leonowens in THE KING & I. We had the opportunity to converse with Kelli via email before her AN EVENING WITH KELLI O'HARA at the Valley Performing Arts Center.
Thank you for taking the time to talk with BroadwayWorld and myself.
Your October 14th concert will not be the first time you've performed at Valley Performing Arts Center. Do you remember when you performed there last? In between which Broadway shows were you doing?
It was with Nathan Gunn in 2012, between SOUTH PACIFIC and NICE WORK IF YOU CAN GET IT. I was doing a lot of concert work after having my son.
So, AN EVENING WITH KELLI O'HARA will be much different than your previous show at VPAC? New songs to include from new shows you've been in. Maybe, a song from KING & I?
Indeed-- this will be a personal show, a journey through my career and personal life. King and I will definitely be represented, but I will be singing a song I adored listening to every night, but never got to sing myself. I like to take these opportunities when I can. In fact, I will open the show this way. :)
How do you choose the songs you will be performing?
I so choose songs that brought me to singing - songs that have made up my professional life and songs that represent the way I have felt along the way. These songs largely come from The Great American Songbook and from Broadway, but some are original.
I saw the video online of you rapping at Ham4Ham. Do you find it easier (or not) to perform as Kelli O'Hara; as opposed to as Nellie Forbush, Anna Leonowens, or as Francesca Johnson?
I find them both equal and different. I am not one of those people who wants to hide inside a character. I love to embody something else. But I also love to represent myself through song. The fun thing about moments like Ham4Ham is that I feel like I can show more of a lighter side of myself; whereas the roles I often play are either pretty straight-laced or often dramatic. It's all fun though. The more variety, the better. I try never to take myself too seriously.
What effect do you feel HAMILTON is having on theatre?
Well, it's obviously a cultural phenomenon. It is opening a door to a different type of audience. It's educating everyone in a different way. It's inclusive. It's infectious. It's positive. It is bringing people to Broadway (when they can get a ticket) who might have never wanted to come. It raises the bar. And as long as there is room for it as well as many other types of theatre, we are all golden. That's what I love best. Theatre telling ALL stories.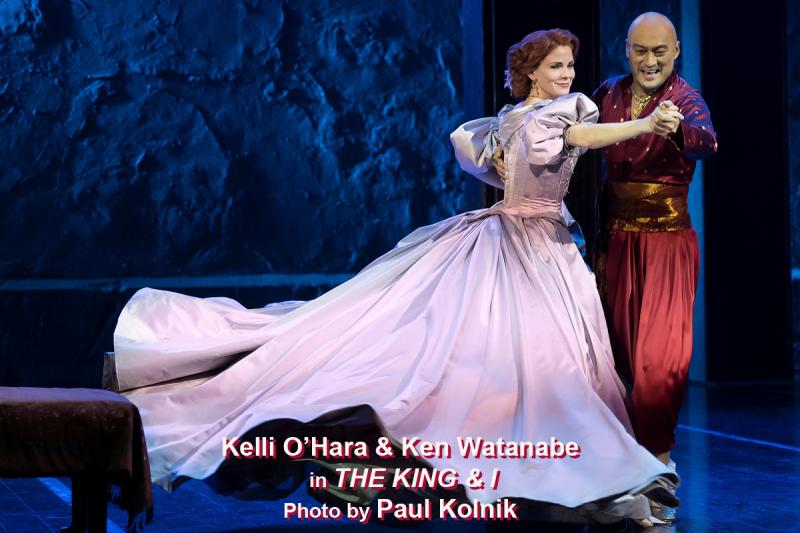 Growing up in Oklahoma, what sparked you into wanting to study opera?
My teacher, Florence Birdwell. 100%. For reasons I will never know, my voice really wanted to do that, and she knew it even when I didn't. It opened up such a different world for me. I am so grateful for that.
As a teenager, where did you envision yourself to be performing? When did you say, "I want to perform at Carnegie Hall!"?
Carnegie Hall was never even on my radar. Truly. In high school, when I wasn't playing basketball or singing at random school events, I thought I might eventually teach music. It wasn't really until I did summer stock theatre in Wichita, Kansas that the idea of performing in NYC became a reality. Sweeping the floors in a Broadway theatre would have sufficed. The rest has honestly been one surprising gift after another.
Is, or was, singing opera your passion?
It was absolutely my passion during my last two years of college, and even after I moved to NYC and went to acting school, I would dream about getting back to it. My voice missed it every day, but my desire to dig deeper into acting always won out.
This past New Year's Eve, you made your Metropolitan Opera debut in the production of THE MERRY WIDOW with Renee Fleming. Do you have a different backstage preparation process for singing opera vs. KING & I or THE LIGHT IN THE PIAZZA?
Not really. I always warm up with arias. The great thing about doing opera is that you rarely ever do a performance every day. So the main difference is being vocally tired or more rested. So the warm-up is a little different. But at the opera, they come in and do your make-up and hair for you and people are coming in to talk to you all the way up to "Places." On Broadway, putting on my own make-up and having quiet, alone time is key. The character preparation is a little (or a lot) deeper.
Please tell our BroadwayWorld readers how you felt when you landed your first Broadway show JEKYLL & HYDE.
It was one of the best days of my life to know I would make my Broadway debut. I couldn't believe. It had many colors to it as I was joining a different company of the same show I had been doing on the road for over a year and playing the understudy to the role I had been playing in the road. So I had many conflicting feelings, and I was nervous. But there was nothing like receiving that news after years of dreaming. Nothing beats it.
Was your go-to audition song for JEKYLL & HYDE still "Somebody, Somewhere" from THE MOST HAPPY FELLA?
Absolutely. As ridiculous as that sounds. Every single time I tried to sing something that wasn't what I did best, I failed. Thankfully, I had the guts (or the stupidity) to sing what I wanted, and thankfully, Jason Howland (the music director auditioning me) had the open mind to ask me for another song (which was yet another soprano song from the Yeston/Kopit PHANTOM). He worked with me to straight-tone it until there was some bit of pop style to it. It took his imagination honestly :). Thank you, Jason. This was for the tour, though. I made my Broadway debut because an actress in the company became pregnant, and I was able to step in. Right place, right time.
What qualities in a role do you require before you agree to take it on, and live with it for months or, if we're lucky, years?
Well, none of us really has the option of "requiring" anything in the beginning. We beg and plead and take whatever we can get. And we learn something from all of it. And even now, when I wish for certain things, it doesn't mean I get them. I just know I want to do challenging things, always different from the last. And I know if there are things that are scary or less desirable to begin with, I will always end up learning from them. I just need the people I work with to be deep, honest and fair artists. I need the work we create to be collaborative and worthy of being done. And doing a show for years will never appeal to me. I need to keep changing.
If a casting call went out with a role for a "Kelli O'Hara-type," what characteristics would you think that indicates?
Oh gosh! I can't name those. I would be crazy to try. I just give out what I feel and what people receive has to filter through them. So I leave that to casting.
You're had the opportunity to work with an A-List of directors. Any director you haven't work with yet you'd love to collaborate with?
There are so many. Rachel Chavkin, Tommy Kail, Leigh Silverman? Tom McCarthy. Judd Apatow? Can I go there?
Any one role you would still love to do?
I just don't know how to answer this question. I never really do. I am constantly changing and always having new things to say. I think I will know it when I see it/read it/hear it. :)
Would you give a one-word or one sentence reaction to the following shows you've done?
FOLLIES
A beautiful gift
SWEET SMELL OF SUCCESS
Hindsight is 20/20
DRACULA
I wore yellow contact lenses, vampire teeth and levitated! Yes!
THE LIGHT IN THE PIAZZA
Once in a lifetime
THE PAJAMA GAME
Game changer
SOUTH PACIFIC
You have to be carefully taught
NICE WORK IF YOU CAN GET IT
A laugh riot
Describe your evening last year at the Tony Awards ceremony when you won your first Tony.
Oh, where to begin? The day started at 5am. I got in and out of costume and wig about 10 times that day for dress rehearsal, our matinee, and then red carpet, and then the Tony performance and back to my seat again. I was nervous, I was happy. I was content with what I thought was the reality of the night. Then I was so genuinely surprised that my brain exploded. Then I did some sort of dance and promised another and then I got the flu.
What do you hope your audience will take away from your Valley Performing Arts Center show?
I hope they will feel like they got to know me a bit better while at the same time discovering a few new things about themselves.
Thank you, Kelli!
To get to know more of Kelli yourself, check out her AN EVENING WITH KELLI O'HARA and expect to be enchanted! For available tickets to her one-night-only October 14 concert, log onto ValleyPerformingArtsCenter.org or call (818) 677-3000